Porsche to finally introduce its first EV crossover – the Macan EV.
The Macan EV will generate 603-hp and 738 lb-ft of torque, with the brand's signature handling a certainty.
Its 100.0-kWh battery will charge from 5% to 80% in under 25 minutes.
Porsche might have been one of the first carmakers to launch a luxury mid-sized SUV—the Cayenne—back in 2003, but it is noticeably behind the curve when it comes to fully electric SUVs. It has none, yet. Of course, the German sports car maker launched the blisteringly quick electric Taycan sedan back in 2019, but speak of EV crossovers, and rivals such as BMW, Audi, Jaguar, and Mercedes already have production electric SUVs in their lineups, highlighting Porsche's lateness to the EV SUV party.
Now the wait is finally over. The Macan EV, a fully electric version of one of the brand's most popular models, will arrive in 2024 with up to 603-hp, 738 lb-ft of torque and boasting quick charging times compliments of its 100.0-kWh battery pack.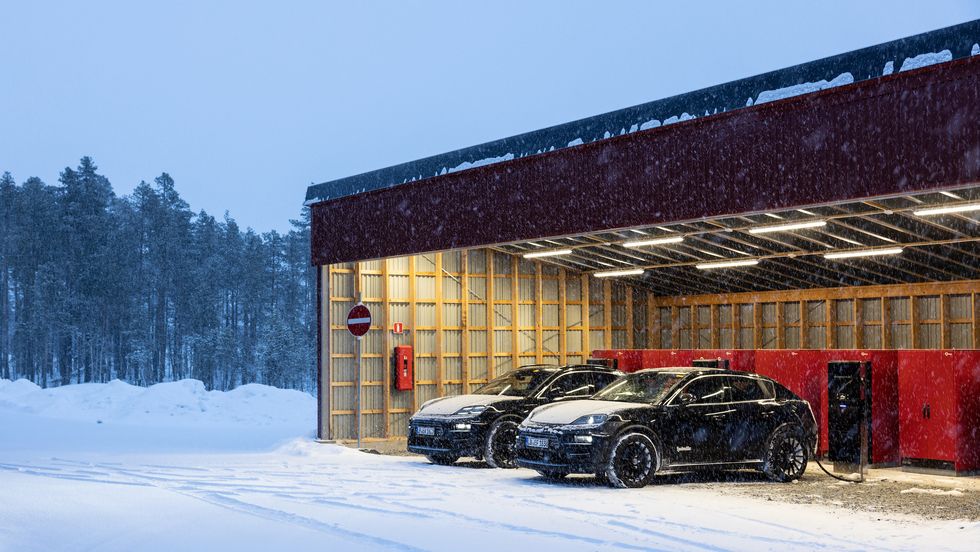 Porsche has signed off on a budget to develop synthetic carbon-neutral fuels to sustain its prodigious ICE powertrain to cope with the more stringent emissions regulations. So while internal combustion engines will still play a part in the brand's lineup for the foreseeable future, its future is indelibly linked to electric powertrains as indeed is every other carmaker.
Porsche tells us that by 2030, it plans to offer more than 80% of its lineup powered by electric motors. Important to their goal will be the Premium Platform Electric (PPE) platform, co-developed with Audi, which will be employed by the firm's high-volume EVs. The soon-to-be-launched Macan EV will be the first Porsche to incorporate the PPE.
The company says that an electric Macan will offer improved range and charging capability as well as Porsche's great handling. As we saw on the Taycan, the PPE platform will utilize an 800-volt electrical architecture which requires super-quick charging infrastructure. In addition to significantly shorter charging times, Porsche states this construction reduces the weight and space needed for the high-voltage onboard cables. The Macan EV will use a lithium-ion battery fitted under the floor and a 100.0-kWh capacity. The company explains that charging times will better than those of the Taycan's 270 kW, with a target to recharge the Macan EV from 5% to 80% in under 25 minutes.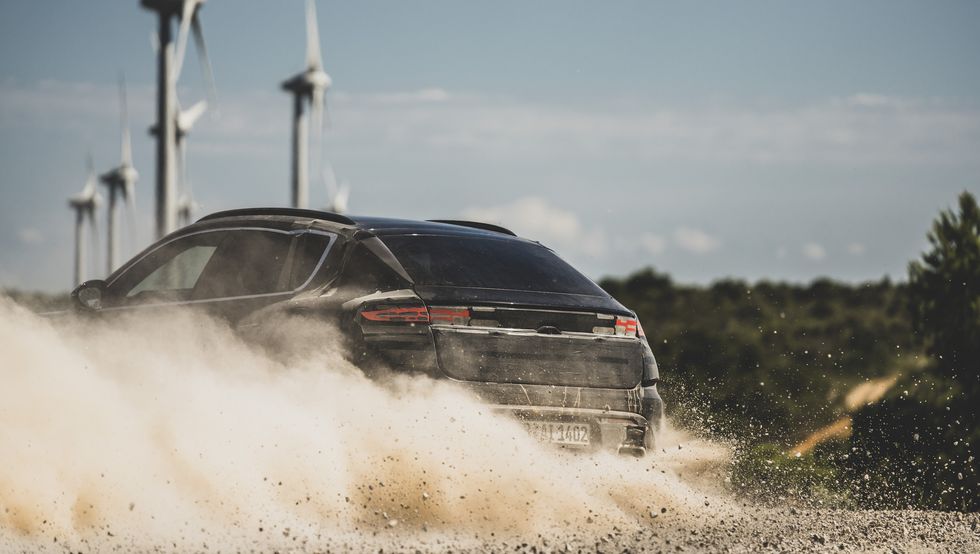 Porsche says the platform can be easily tweaked to fit different wheelbases, track widths, and ride heights to suit different vehicles. We already know that the Macan EV underpinnings will find their way onto the Audi A6 e-tron and others from information sourced out of Porsche. The platform also won't support more than two electric motors or the use of wheel-mounted hub motors. Expect deliveries to start in 2024.
OUR THOUGHTS
It's about time that Porsche phased in their first EV crossover. After all, we've been hearing about an electric Macan for well over two years now. And the compact Macan is the perfect model to start this EV trend with. What makes the brand strong and competitive is the fact that it's a major part of the VW Group and shares strategic tech with Audi. When it does finally launch, we feel it's going to leap to the top of the pile as the Macan EV promises superb handling, acceleration, and a reasonable price.