Last week, Ford said that badge shortages had resulted in over 40,000 F-Series trucks not shipping to dealers.
The issue is the latest in a 3 year-long supply chain crisis that has included critical parts such as semiconductor chips.
Ford last week announced a restructuring of its global supply chain
First of all, it was plant closures due to Covid restrictions. Then it was a semiconductor chip issue. And then the war in Ukraine added to car delivery delays around the world. Now, according to the Wall Street Journal, Ford is reportedly sitting on over 40,000 new F-Series pickup trucks for the next few months as it doesn't have enough Blue Oval badges to go around. You can't make this stuff up.
According to one spokesperson, the shortage applies not only to the famous blue badge, but also badges that identify the model. We are told that some vehicle shipments are arriving as scheduled and that it is retrofitting vehicles that lack the correct badges before delivering them to dealers. Ford stated that it will have between 40,000 and 45,000 pickups awaiting badges at the end of the third quarter.
Ford has not confirmed any link between the affected supplier and the badge shortage it experienced, nor has it said publicly whether impacted vehicles were among those tens of thousands of trucks parked at the Kentucky Motor Speedway. As previously reported, those made up the bulk of those Kentucky-parked unsold vehicles, and Ford also says those thousands of parked vehicles are said to be lacking parts "other than semiconductors," which means badges.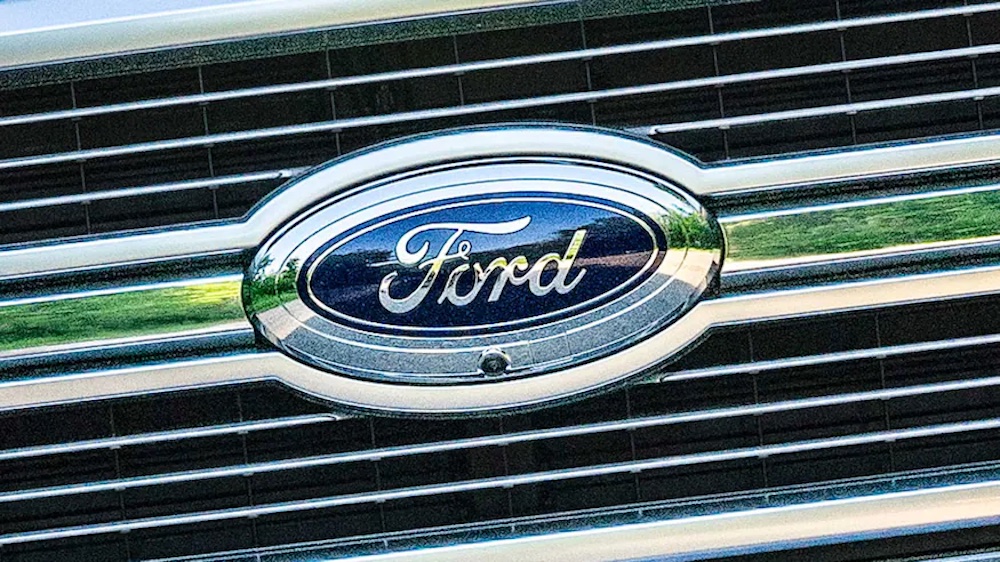 To solve the issue, Ford reportedly even considered 3D printing to craft makeshift badges but decided against the idea as the company could not insure the temporary replacements would look as stylish. According to reports, the pandemic is not fully responsible for the shortfall. The Journal reported a Ford badge supplier Tribar Technologies had to limit operations in August, after disclosing to Michigan regulators it had discharged industrial chemicals into a local sewer system.
The report comes after Ford said last week that parts shortages have affected 40,000 to 45,000 vehicles, mainly high-margin trucks and SUVs like F-Series trucks, that haven't been delayed from reaching dealers. Ford also announced plans last week to restructure its global supply chain to "support efficient and reliable sourcing of components."
The parts shortage announcement earlier last week, including a pre-release of some earnings expectations, caused Ford's stock to have its worst day in over eleven years.