Polestar says its benchmark is Porsche's 911 and Taycan
The Polestar 6, due in 2026, will pump out 884 hp and 663 lb-ft
The two-door electric sports car will employ an aluminum unibody for maximum strength and perfect 50:50 weight distribution
Polestar just threw down the gauntlet to Porsche when it announced that it will launch a new high-performance electric sports car—the Polestar 6, in 2026. The Swedish electric vehicle maker is being uncharacteristically bullish by calling its new EV "the future of the sports car," as Polestar wants it to challenge the likes of the Porsche 911 in the power and handling departments.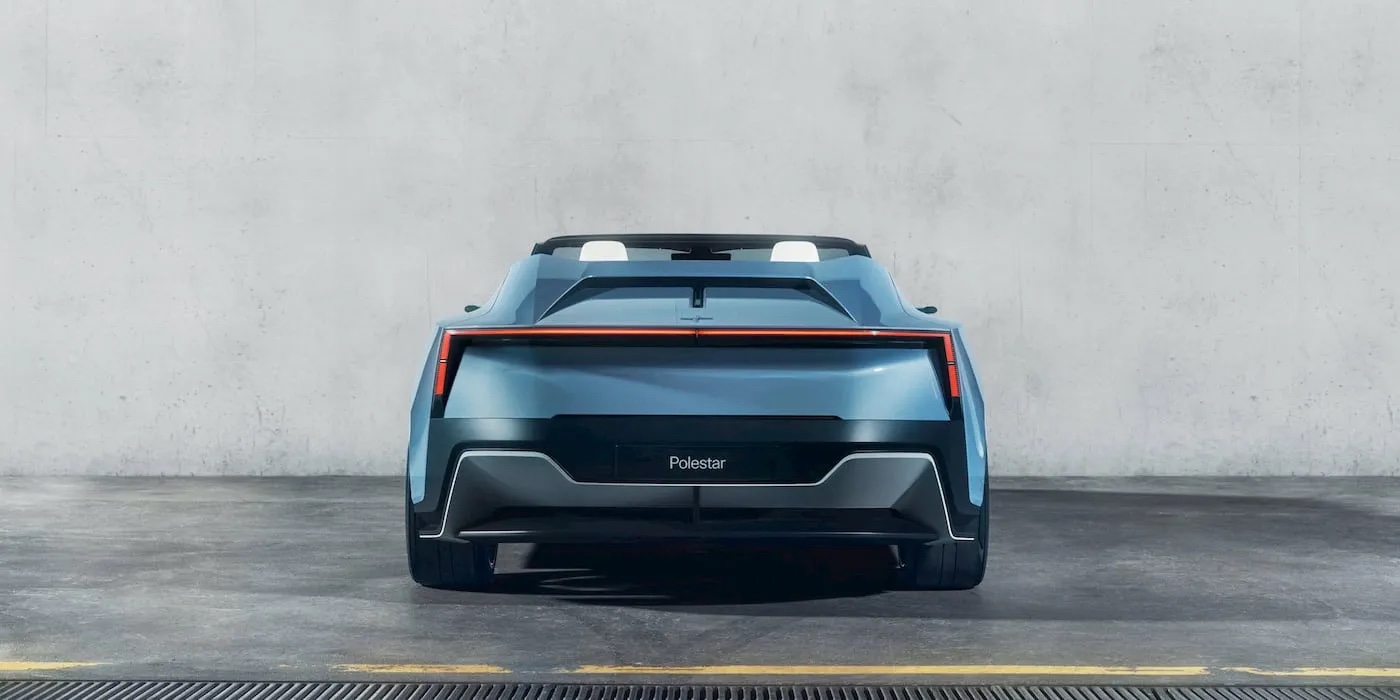 Established in 1996 by Volvo Cars' partner Flash/Polestar Racing and then acquired by Volvo in 2015, Polestar is currently backed by auto industry heavyweights Volvo and parent company Geely. Last year, the company only sold 29,000 units, but within four years, it plans to reach annual sales of 290,000. An ambitious plan for sure.
From vehicle emissions right through its entire life cycle, Polestar focuses on sustainability and building some of the most eco-friendly cars on the road. Until recently, Polestar was known for its tweaked versions of Volvo's latest models. Now it's taking on a bigger role and offering bespoke high-performance EVs that challenge the status quo.
Its first EV, the Polestar 2, was introduced in 2019 and has gained industry cache with progressive upgrades each year. Then this October, the brand expanded its lineup with the Polestar 3, its first electric SUV boasting a range of 300-miles. As the firm's CEO, Thomas Ingelath, said recently, "Polestar is a real [electric] car company, we are putting cars on the road today, and we are delivering. The Polestar 4, the company's second SUV, is slated to launch in 2023, while its original concept, the Precept, will follow as the Polestar 5 in 2024."
But the car that is causing ripples in sports car circles, and making Porsche's bosses stand up and pay attention is a 2+2 electric roadster that debuted as the O2 concept and will come to life as the Polestar 6 in 2026.
From what we are hearing from the Nordic carmaker, engineers are "benchmarking the Polestar 6 against a Porsche." A company spokesperson explained recently that the company was benchmarking it against 911 and Taycan. "We believe they are the benchmarks in the industry for dynamic handling."
The Polestar 6 will employ a dual motor AWD electric architecture that produces 884 hp and 663 lb-ft, and packing an 800V setup with a 0-62 mph goal of 3.2 seconds and a top speed of 155 mph. That's a very bankable start, but what about on-road handling? Polestar says its R&D team is "very serious" about achieving Porsche-like driving dynamics, and plans to incorporate a 'trick' suspension system.
The two-door electric sports car will feature an aluminum unibody for maximum strength and perfect 50:50 weight distribution, materials that are common on many supercars and that are easy to recycle.
Polestar says that its sustainability is not just about carbon neutrality, but also about circularity—so the brand is making cars that are easier to service, repair and recycle.
OUR THOUGHTS
Few carmakers challenge Porsche, but we love it when a gauntlet is thrown down. The $64,000 must be—can Polestar's electric two-seater challenge the mighty Porsche 911 and outperform the Taycan? Now that's a tall order and one that will require Polestar engineers and designers to lean on all of the brand's history in racing, because when you throw super heavyweight names like "911" and "Taycan" around, you've got to have the beans and footwork to back up your claims. But with Volvo and Geely backing up Polestar, they're certainly in with a chance, and we can't wait to find out whether the Nordic challenger can take on the Stuttgart star.