Proton just announced that S70 production is underway with the first new model having left the assembly line at its Tanjong Malim facility. Customers can reserve one now for RM500.
The Proton S70 will be offered in four variants: 1.5T Executive, 1.5T Premium, 1.5T Flagship, and 1.5T Flagship X. It's the first new sedan to be launched by the brand since the Persona landed in showrooms in August 2016 – and before that, it was the Perdana. Prior to this year's official introduction, the S70 has just embarked on a tour, with client previews starting on November 11 in the major state capitals of Malaysia.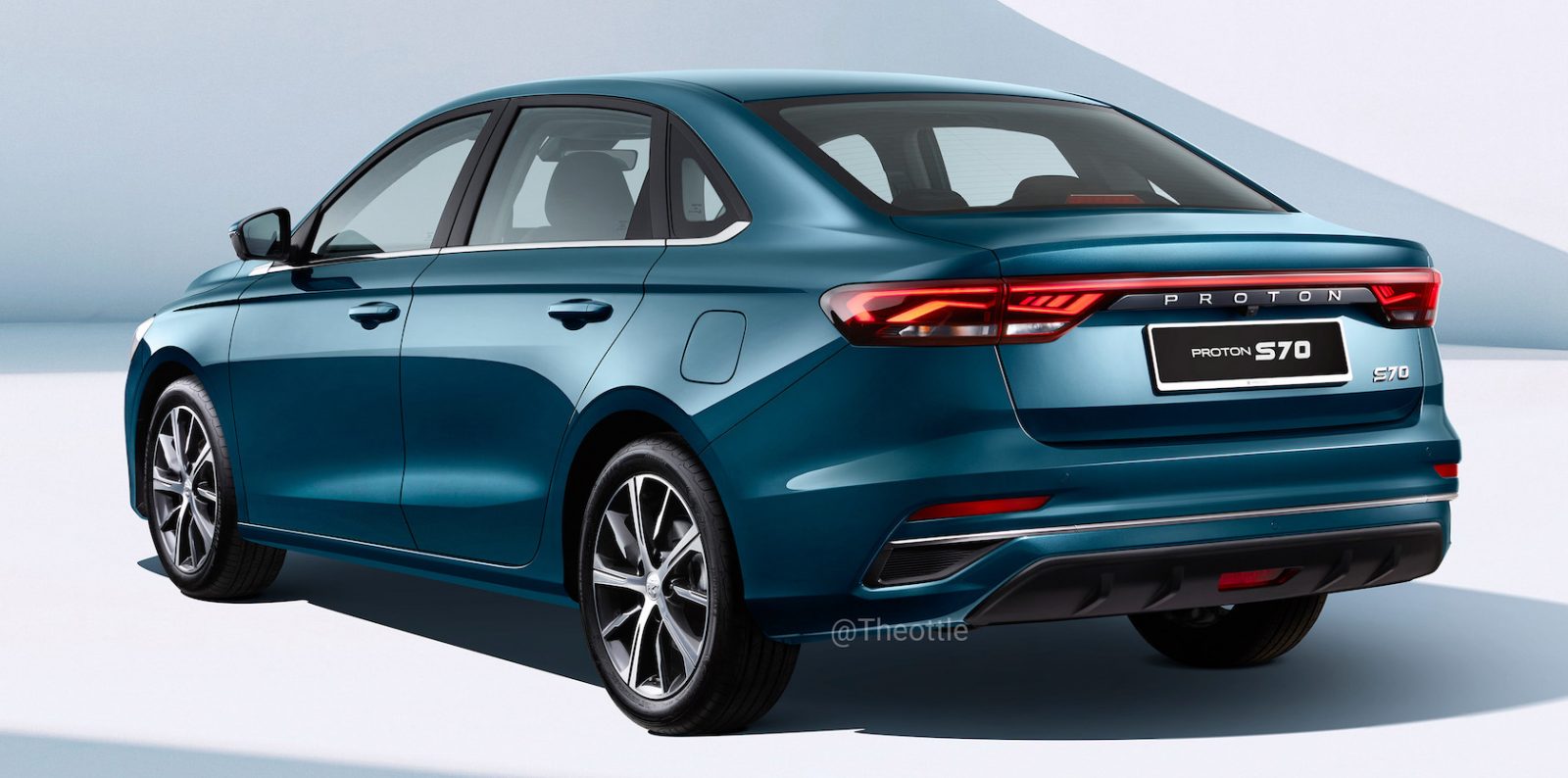 The S70 sits on an existing Geely Emgrand platform, just like the X50 and X70. The S70 inherits the '70' suffix to correspond with the X70, a C-segment SUV, even though it is actually more of a C-segment sedan.
Inside, the S70 gets a large touchscreen infotainment system above the climate controls and central air vents.
However, even though the S70 does employ significant parts from the Geely, there are also major differences. The steering wheel and shorter gear lever are different to that fitted to the Geely Emgrand, instead resembling fixtures on the X50 and X90.
Proton has only revealed that the S70 will employ a 1.5-litre turbocharged inline-3 cylinder engine mated with a dual-clutch transmission. A quick look at specs from sister vehicles tells us that the 1.5-litre turbo that powers the X70, producing 177 ps and 255 Nm, was most probably the unit that will slip into the S70 with a seven-speed dual-clutch.
OUR THOUGHTS
The S70 will arguably be the best-looking compact, affordable sedan on the market in Malaysia. Projected sales targets for the S70 show that Proton expects it to sell around 2,000 units a month making it a crucial model for the Malaysian carmaker. We can expect pricing to range between RM80,000 and RM90,000, although details are still unclear.