Rivian announces new over-the-air software update Kneel Mode
This mode allows the vehicle to drop to a height of 10 inches for easy entry and exit
Rivian also offer other unique features like Camp Mode
As electric car sales rapidly increase worldwide, one aspect that will help to differentiate EV makers in the future will be unique features and the ability to download them via software updates. And EV startup Rivian is heavily into this trend.
Just last week, the firm announced a new over-the-air (OTA) software update for its R1T pickup and R1S SUV that includes a 'Kneel Mode' for easier entry and exit by lowering its ride height. The new feature can lower the truck's height by around 10 inches, making it easier for people and pets to get in and out of the vehicle. The vehicle will stay in this 'lowered' mode until the driver selects drive mode again, returning the R1T to its former ride height.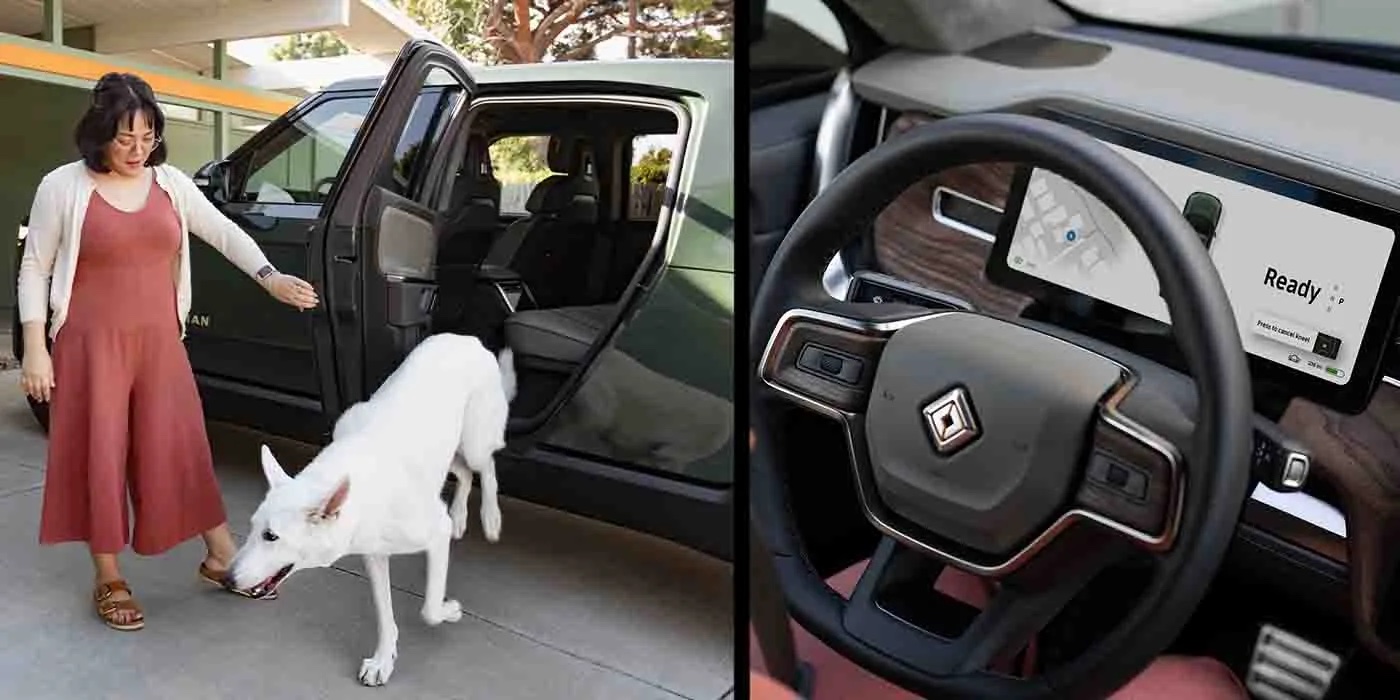 This is just another one of the multiple intuitive design features that Rivian vehicles offer inside and out, in addition to the many customizations and add-ons on offer to buyers. The R1T and R1S already come loaded with unique technology and features like its automatically-opening cavernous 'frunk' that can swallow too large coolers. But one of the firm's best party tricks is the vehicle-wide 'gear tunnel' for storing snowboards or other outdoor gear. The gear tunnel is exactly what it sounds like—a substantial storage area that runs between the cab and bed of the truck that can be accessed from either side.
Utilizing its clever suspension again, yet another unique feature Rivian offers is 'Camp Mode,' which uses the vehicle's independent air suspension to level out the body when parked to ensure a more comfortable space to lie down or sleep in the great outdoors. In addition, Camp Mode also gives Rivian owners the ability to light the surrounding area with floodlights located in the side door mirrors – hardware that can be activated through an OTA update, once again highlighting how the company is repurposing existing components for new roles. We wonder if the firm offers an optional tent or full-surround mosquito net because such flood lights are a sure bet to attract loads of unwanted mosquitos and bugs.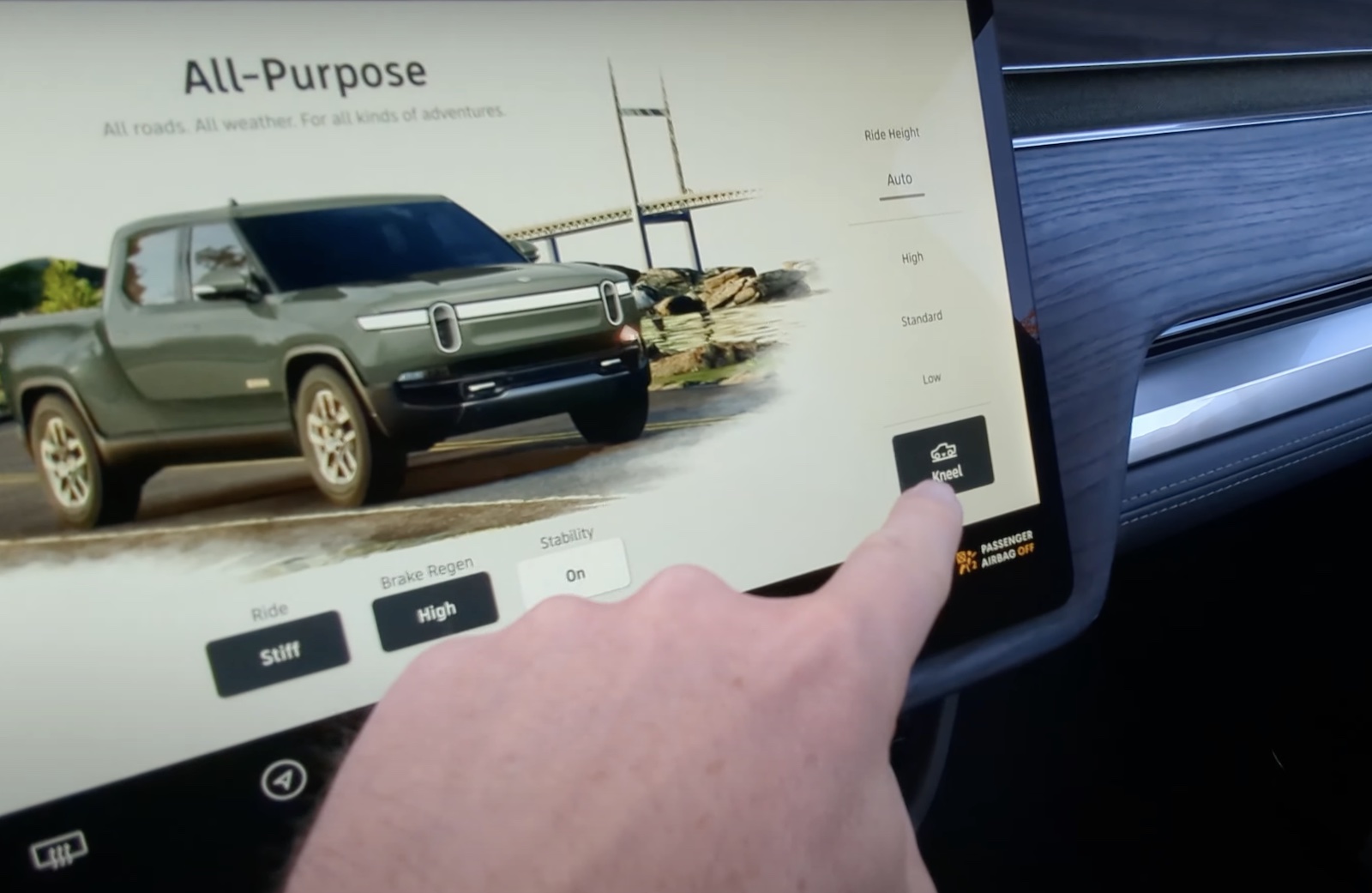 With its latest 'Kneel Mode' software update, Rivian is again using its existing technology in new ways to enable an easier EV experience for its customers and their passengers. For the record, the Rivian R1T is a fully electric pickup truck that delivers in excess of 314 miles of range, boasts 4WD, a zero to 60 mph sprint time of 3.0 seconds and an industry-leading towing capacity of 11,000 pounds.
For those drivers who actually do go off-road, one bespoke feature that impresses is the onboard air compressor. This integrated compressor comes with a detachable line long enough to re-inflate any of the vehicle's tires after airing down for rough terrain. The R1T also offers a cool, portable Bluetooth-enabled camp speaker as well as a gear guard camera that is able to record thieves stealing items from your cargo area.
OUR THOUGHTS
It's common knowledge that all EVs will offer basically the same electric motors and battery packs delivering similar range. So one sure way to differentiate your vehicles and attract customers is with cool, unique features that enhance the car-owning experience. With its new 'Kneel Mode' and 'Camp Mode,' not to mention its other fun features, Rivian has already defined itself as a leader in the EV fun factor field.