It seems like every other week, we are announcing a new electric vehicle for the Malaysian market. Last week it was the Tesla Model Y, and this week, it's the all-new Smart #1 (pronounced 'Smart Hashtag 1'). The variant you see here is the Smart #1 "Premium."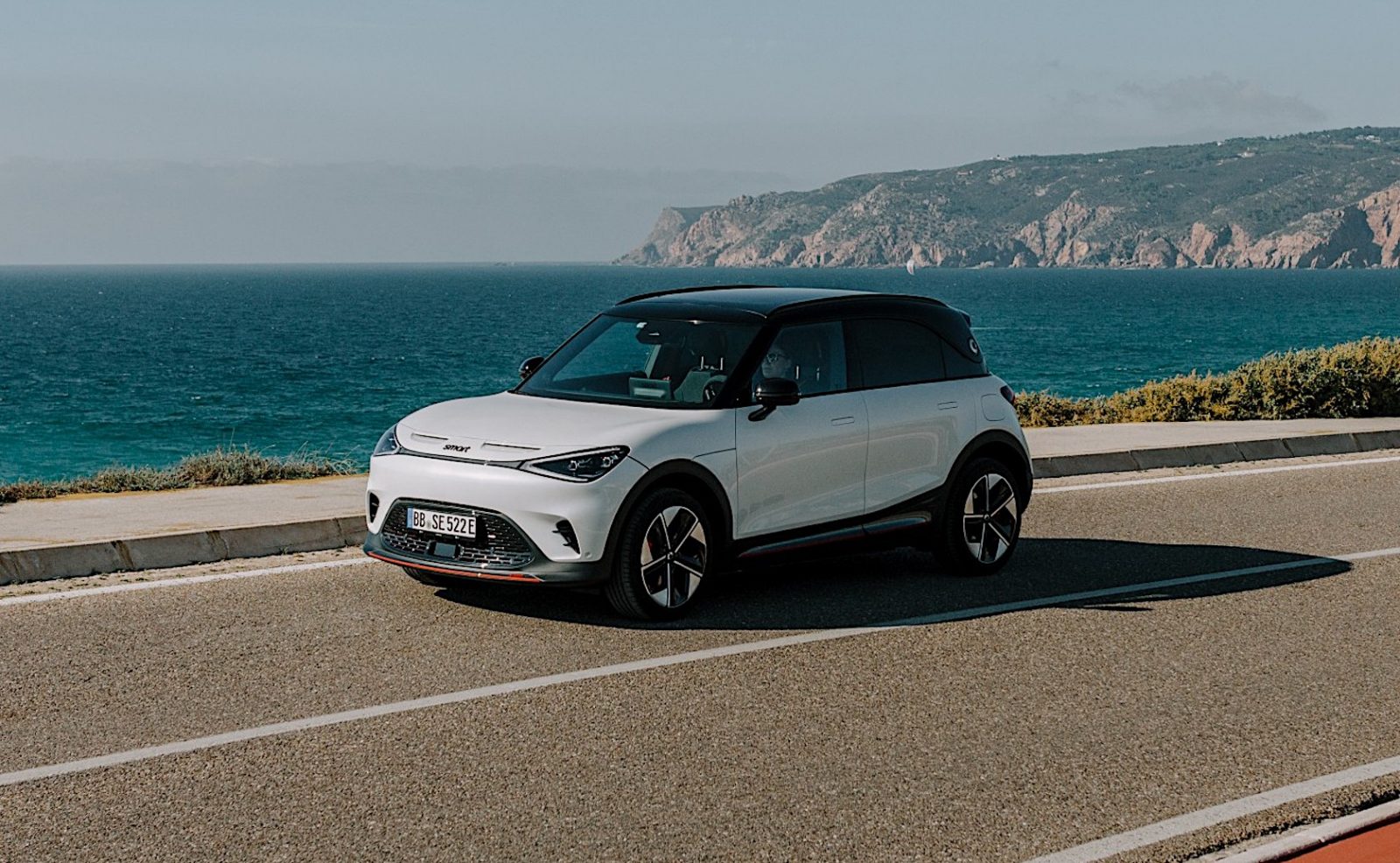 We should start this conversation by mentioning that Smart is now owned by Mercedes-Benz and Geely Holding with a 50:50 split. The result is a Mercedes-Benz design with a Geely group underpinning. But the Geely connection also means that (Geely-owned) Volvo is part of the equation too. What that means is that the Sustainable Experience Architecture (SEA) 2 platform, which is also used by the Volvo EX30 and the Zeekr X, is what gives the Smart #1 its "EQ" flavour. Mercedes-Geely-Volvo makes for a fascinating combination if ever there was one.
Another critical part of this equation is that Proton has finally signed a distributor agreement allowing it to sell Smart cars in Malaysia and Thailand. That gives Proton just a few short months to market the car before the government pulls the plug on its import, excise, and road tax exemptions for imported EVs. However, Proton is hoping for a continuation of these incentives, arguing that it is still too early to determine whether there is enough demand to support local assembly.
So this partnership translates to an EV that is smaller than the Volvo XC40, Mercedes-Benz EQA, and BMW iX1 as it shares the same chassis with the Volvo EX30. Despite being small, the Smart's exterior design still boasts bold proportions—at 4,270 x 1,822 x 1,636 mm—and significant street presence.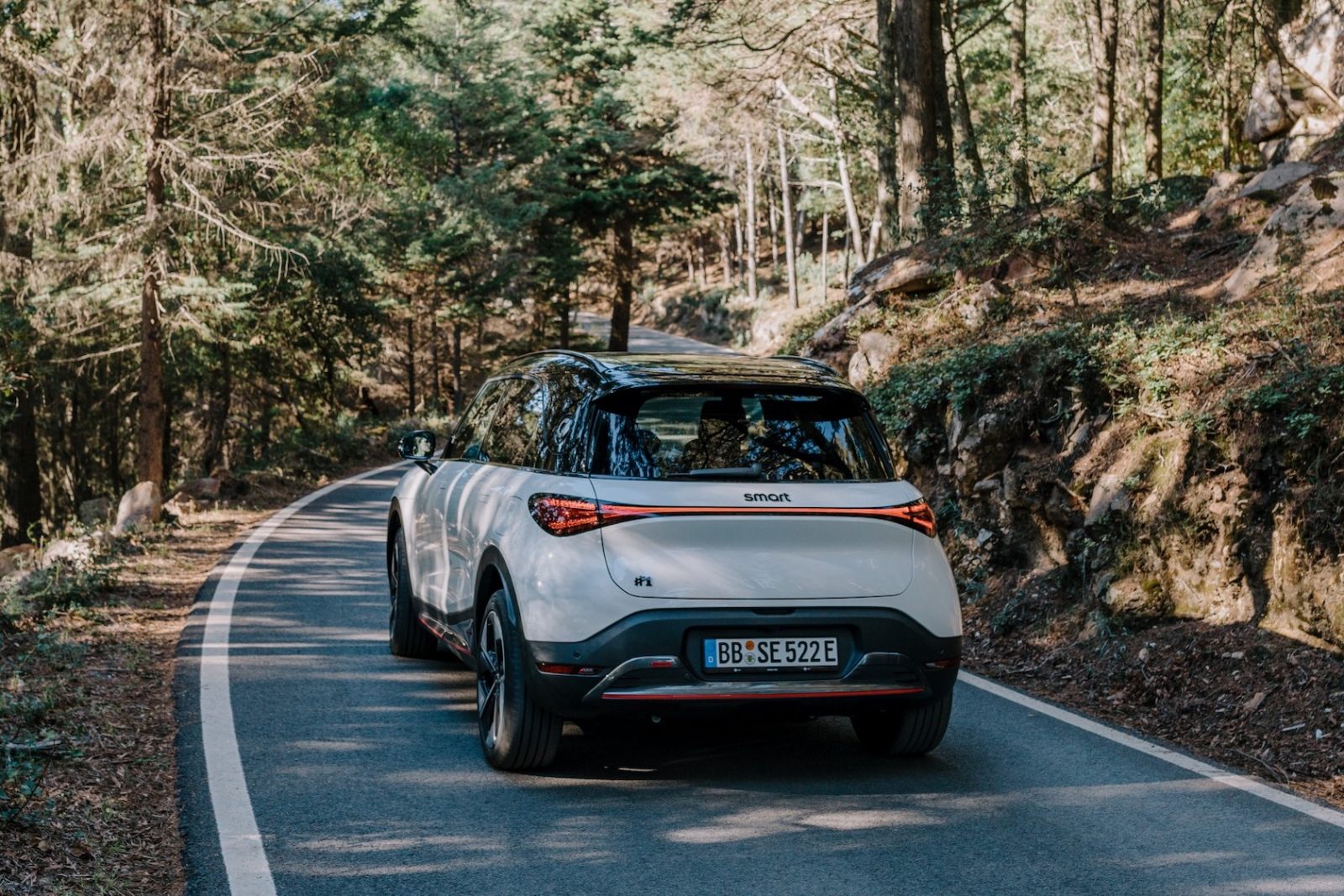 A quick look at the exterior, and we see that the Smart #1 represents a significant advancement over preceding models like the ForTwo, ForFour, Roadster, and ForMore. Okay, yes, it does hint heavily towards Mercedes EQ-styling, but it still maintains that recognizable "Smart" profile. It is a welcome departure in a sea of EVs today that all seem to resemble each other.
The Smart #1 Premium's exterior has 19-inch wheels, a panoramic roof, roof rails, LED headlights, integrated LED DRL, sequential turn signals, an illuminated front grille, lighted electric door handles, and luminous side logos.
Leaning on the Chinese connection that makes the Malaysian-spec unique the #1 employs a lighted front grille and luminous side emblems that distinguish Smart #1 Premium from other models.
All we can say at this time about driving the Smart #1 is that it is a passably comfortable experience. A setup that is sure to make the ride sporty yet comfortable is the MacPherson struts on the front and the multilink setup at the rear.
Power and performance figures are still under wraps, but the 1800kg heavy Smart #1 Premium—in UK-spec at least—generates 272 hp and 343 Nm of torque, with all of the power going to the rear wheels. So that should give Malaysian buyers a good idea of what to expect. It's claimed 0 to 100 km/h sprint time is a very acceptable 6.7 seconds.
Incorporating a 66-kWh battery pack that offers 440 km of range, Smart AC charging can be done at a maximum rate of 22 kW with DC charging at a rate up to 150 kW while quick charging from 10% to 80% takes less than 30 minutes.
OUR THOUGHTS
As one of the better-looking compact EVs to arrive on the Malaysian market, the Smart #1's combination of looks, performance, and range will certainly challenge rivals for a fair slice of the market. Prices will come a little later, but until then, we can tell you that Malaysian buyers will get a choice of Pro+, Premium, Pulse, and Brabus variants.