Since the day it first debuted, the Tesla Cybertruck has divided opinions with its futuristic appearance and cutting-edge design. As a new-wave pickup truck, it also spiked interest among outdoor enthusiasts.
With the correct accessories added, its square bed makes it seem like a great option for lengthy drives in the woods or down deserted backroads. And this is where California-based Space Campers enters the picture with its wedge-shaped camper that is easily mounted on top of the Cybertruck's bed.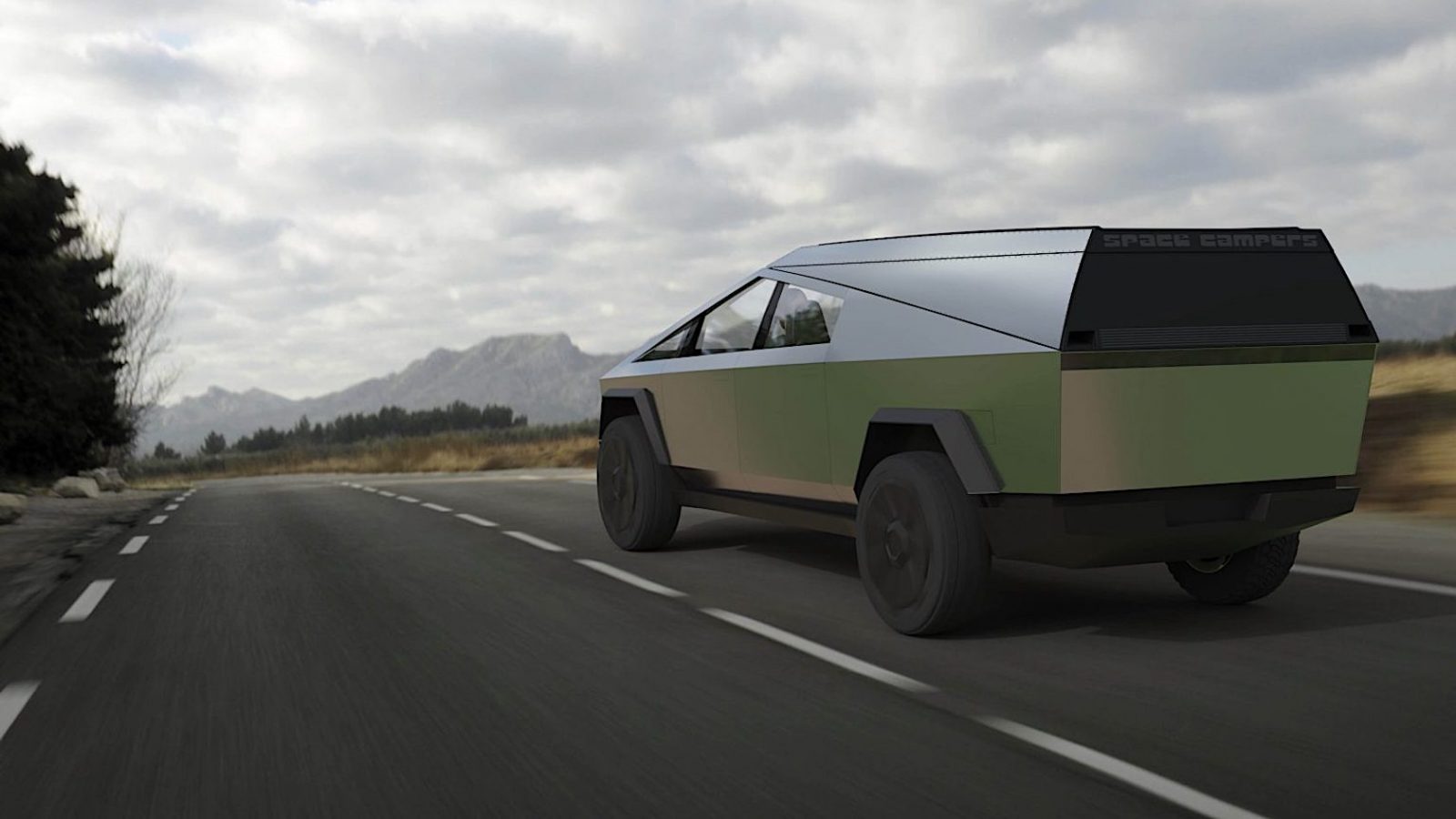 According to Space Campers, the add-on boasts the following key characteristics:
Seamless installation with no modifications to the Cybertruck required and easy offload;
Full access to the truck bed when open and closed;
Air-powered actuators that open or break down the camper with the flip of a switch;
Keyless entry by integrating with the Cybertruck's tailgate locking mechanism;
A Murphy-style bed that sleeps two and flips up for 8 feet of standing room;
However, a recently released video mentions a full-camp kitchen, bathroom, shower and rack accessories that have been penned with great detail. The firm describes the rack in detail, pointing out that it attaches to the Cybertruck's tow hitch and can be used as an outdoor kitchen when opened and as a storage space when closed.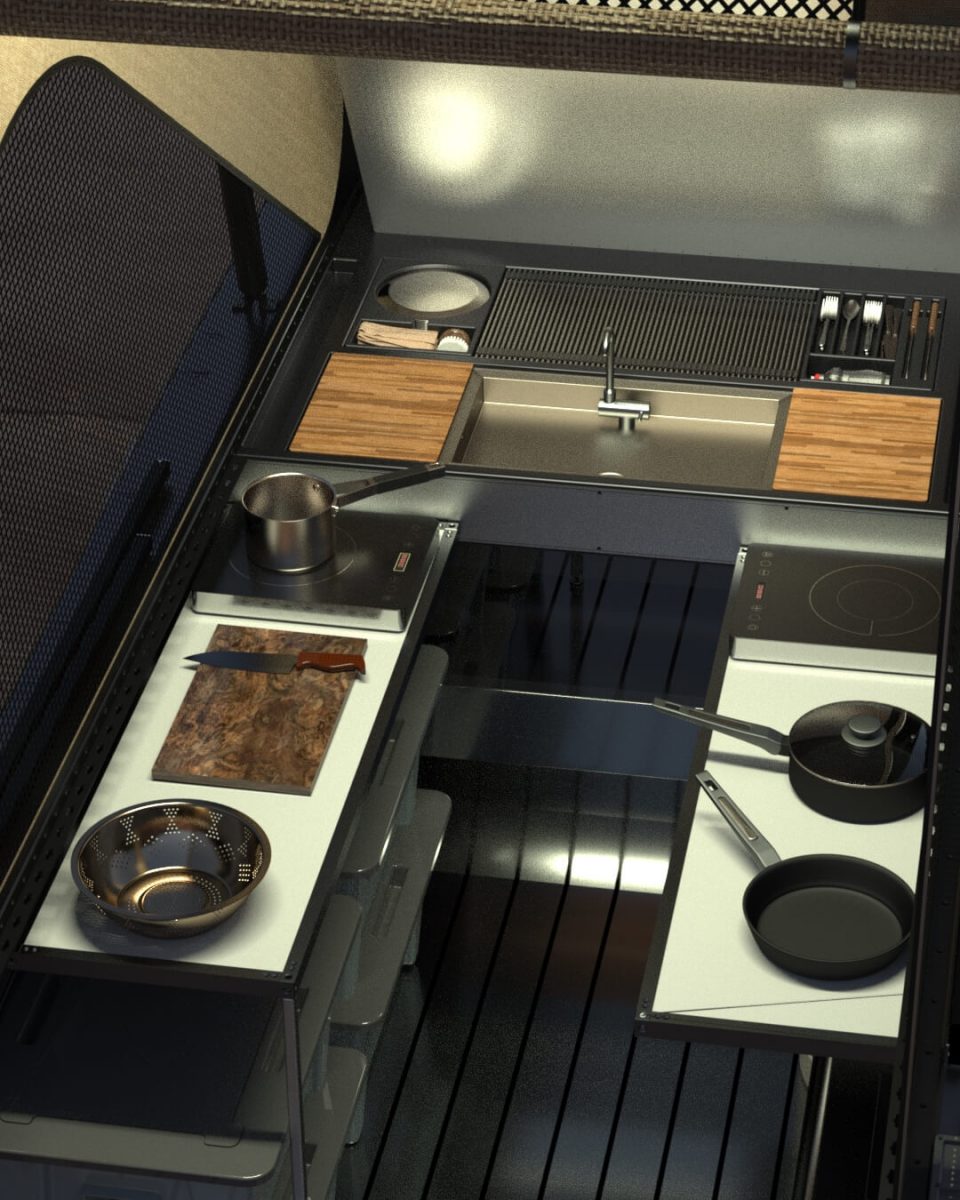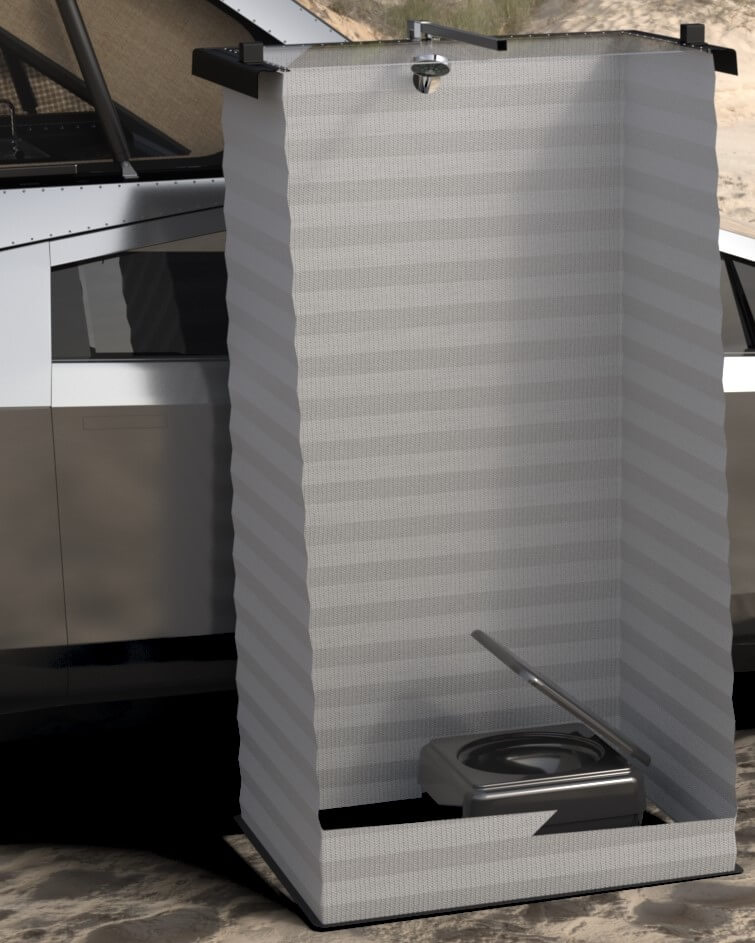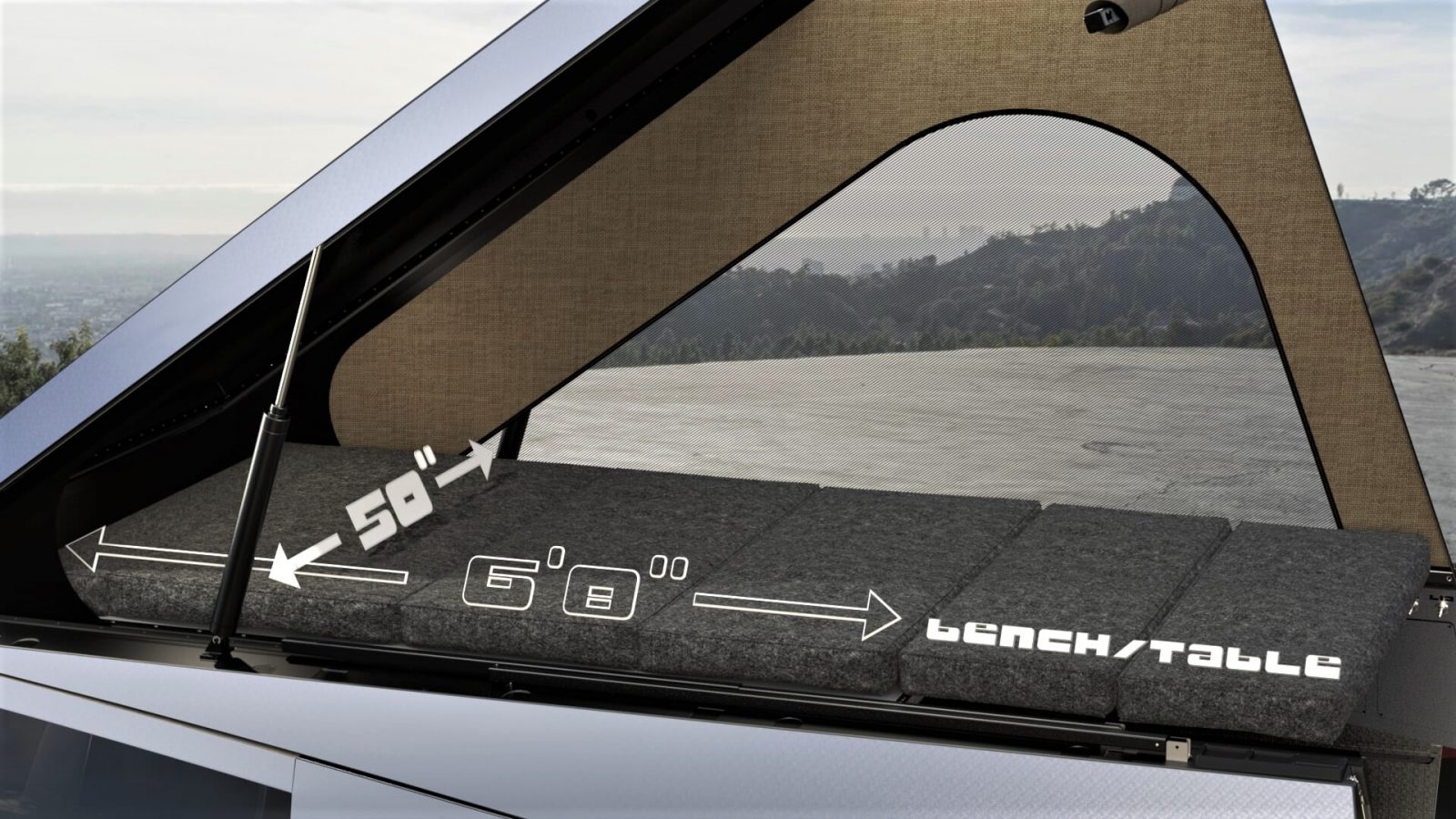 The double bed can be configured in a number of ways, including in "star-gazing mode," which allows you to gaze outside your camper enjoying the night sky. The platform of the bed can be changed into a table or an outdoor projector screen. The projector, which is an optional extra and is said to be rechargeable, has the added benefit of magnets, which you can use to attach to the camper's roof for a movie night inside.
OUR THOUGHTS
On the company's official website, preorders for the Space Camper start at an estimated $24,000. Although it is a well-designed piece of hardware, there are a few issues with it. For starters, the accessory is quite expensive, costing a little over half of the anticipated starting price of a $40,000 Cybertruck. You have to also consider that the car it's designed for does not actually exist yet in showrooms. Is this a brilliant idea or an extravagant accessory that will never see the light of day? The jury is out for now…