ProDrone aims to provide easy access for medical supplies etc during disasters
The latest ProDrone prototype can carry 110 lbs of supplies a distance of 6 miles.
The aircraft used in the demonstration is easily folded and can be transported in a basic minivan
Yes, it's an ambitious project. It's called "ProDrone" and it aims to realize a disaster-resistant mobility society by 2030, in which the sky and roads are seamlessly connected, and drones, flying vehicles, and self-driving vehicles are safely controlled simultaneously in a single transport environment.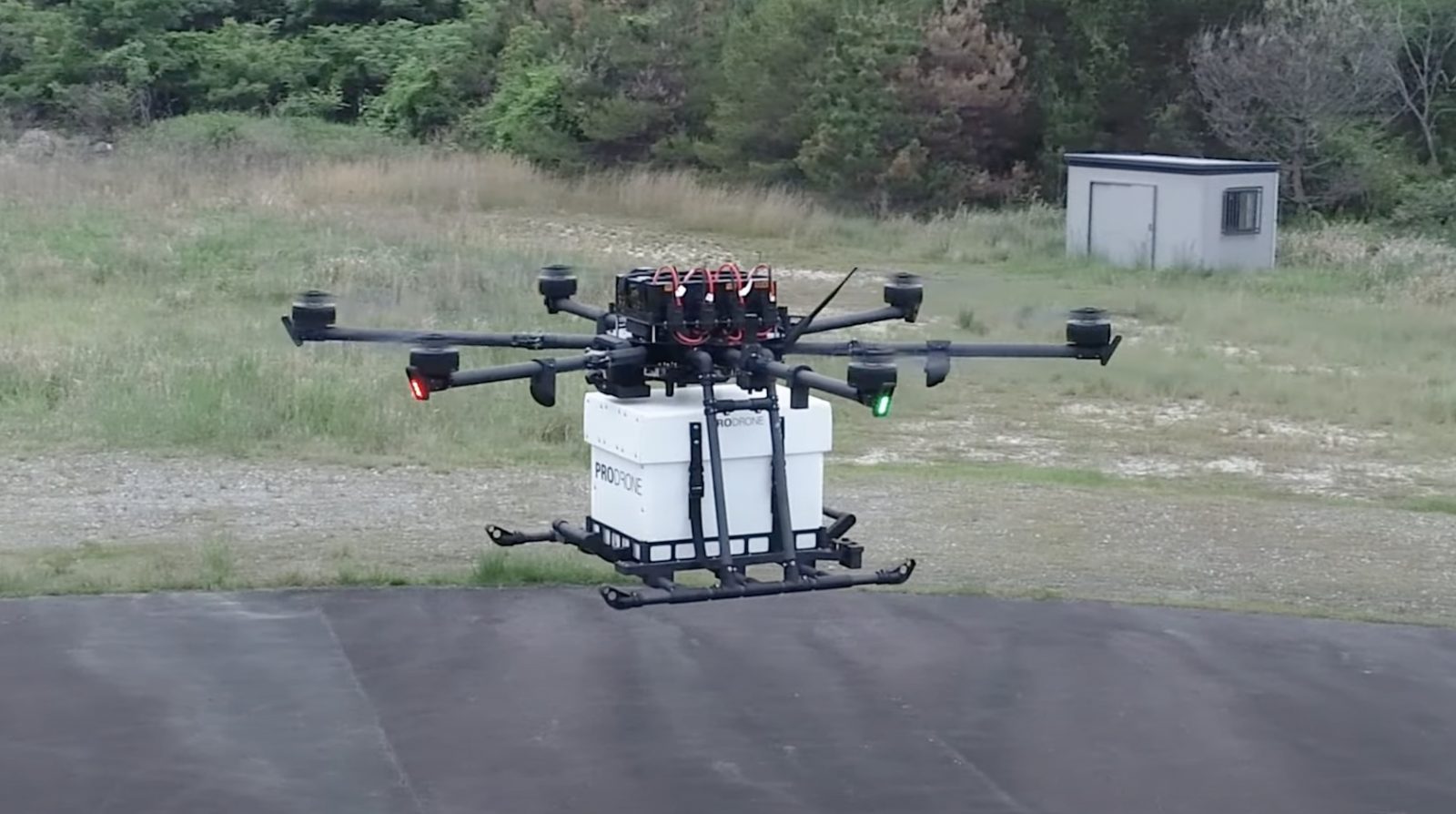 It sounds ambitious, and it is. Based in central Japan, ProDrone is a partnership that uses private sector proposals as a starting point to solve social issues and revitalize local communities. Centered around Toyota City, where many Toyota cars are built, the Aichi Mobility Innovation Project aims to connect skies and roads, having been selected as the first A-idea project to take this idea forward.
Part of the ProDrone project is to develop a so-called 'flying light truck' drone by 2025 as a public-private partnership. This truck will be a cargo drone capable of carrying a 110 lbs payload which translates to a distance of around 6 miles. During standard operation, such drones will contribute to local needs in mountainous areas and remote islands by delivering medicines, food, and other emergency provisions. In times of disasters including earthquakes and typhoons, however, these drones will offer access to isolated areas by transporting much-needed relief products and medical supplies.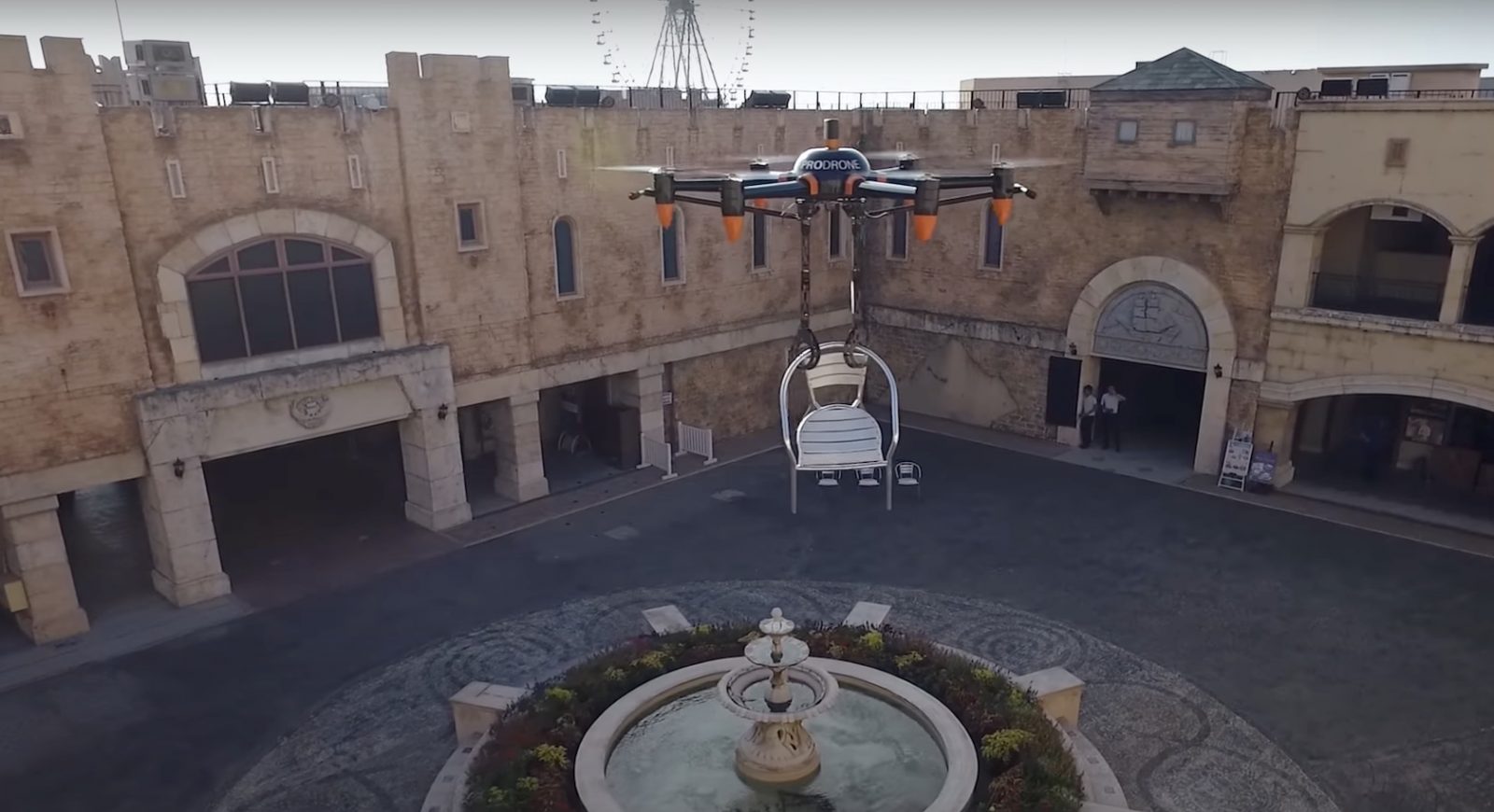 At present, ProDrone tells us that it can transport relief supplies up to 110 lbs per load over a distance of around 6 miles using the prototype PD-Bear10. On May 25, a project team comprising members including Aichi Prefecture, JTEKT Corporation, Nagoya Railway Company, and ProDrone will further test the prototype to confirm its main specifications.
The aircraft used in the demonstration (PD-Bear 10 prototype) is easily folded and can be transported in a basic minivan. It has a simple structure for ease of construction and maintenance, with a view to mass production in the future.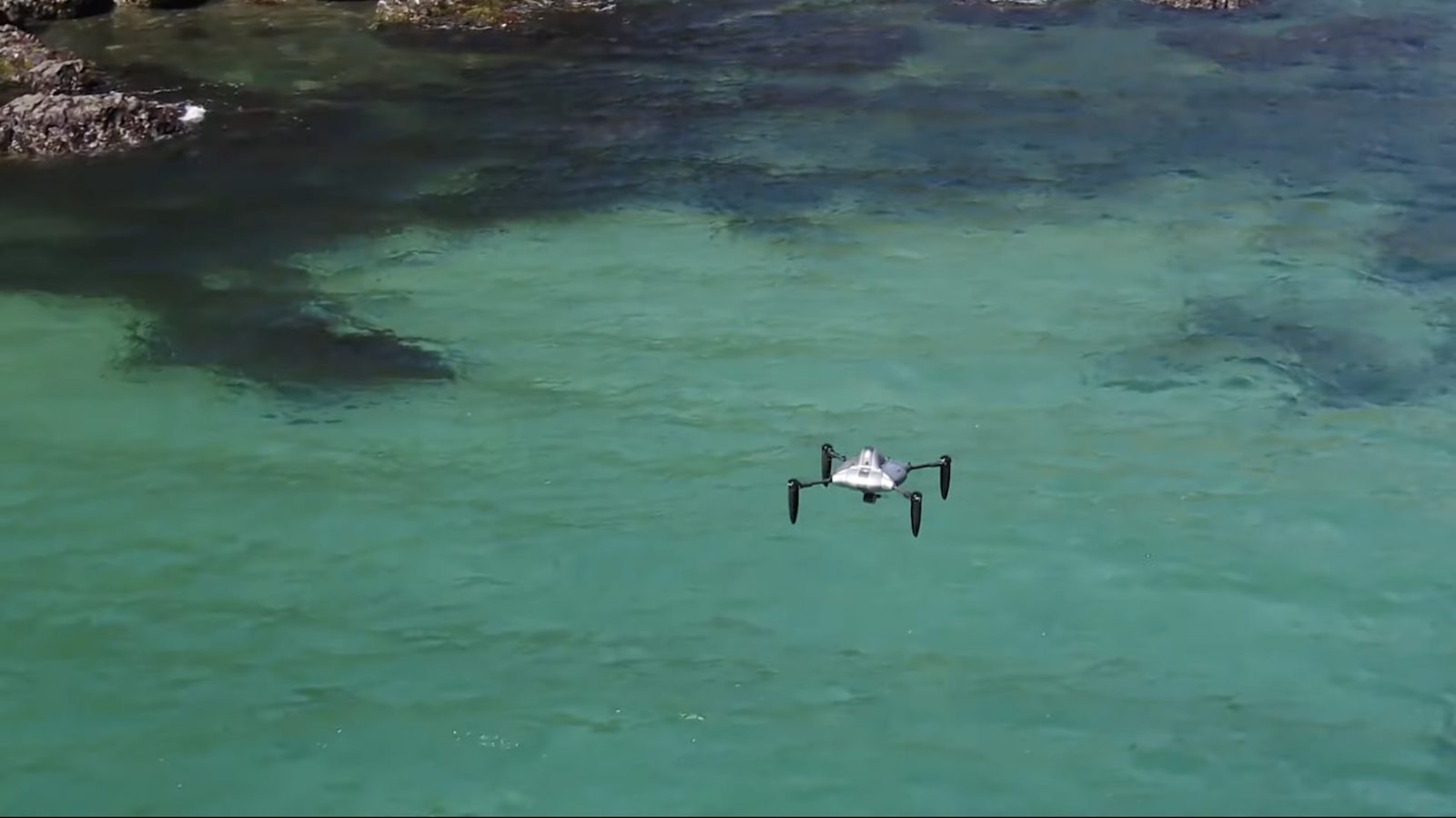 The amount of lift generated by these flying vehicles will determine the weight of supplies a drone can carry. According to experts, the issue is to keep the motor's speed spinning at a certain revolution to maintain stable flight given the amount of weight on board. ProDrone solves this issue by changing the length of each drone arm and optimizing the propeller speed.
ProDrone aims to build a drone ecosystem in the central Japan region and currently offers the mass-produced PD6B-Type3 multicopter with a maximum payload of 30 kg, as well as the PDH-GS120, a helicopter-type drone with a two-hour flight capability and superb weather resistance.
OUR THOUGHTS
This is the future. Drones carrying up to 110 lbs of medical supplies over a distance of 6 miles is just the start of what these flying vehicles will be able to achieve. With more advanced batteries under development, which are able to fly twice as far, we should see significant upgrades in flight distances in the near future.