For a few weeks now, Subaru has been hinting at a new vehicle for the LA Auto Show, and the word is that it's the next-gen Forester.
Subaru announced just a year ago that it would be exhibiting a new Impreza at the LA Auto Show. But this time around, the family-friendly SUV will be on display. Subaru has revealed that an "all-new fully redesigned vehicle will make its global debut on November 16," building on the close-up teaser shot of the wheel. The big-selling SUV will have "exciting new features and upgraded safety," according to the Japanese company.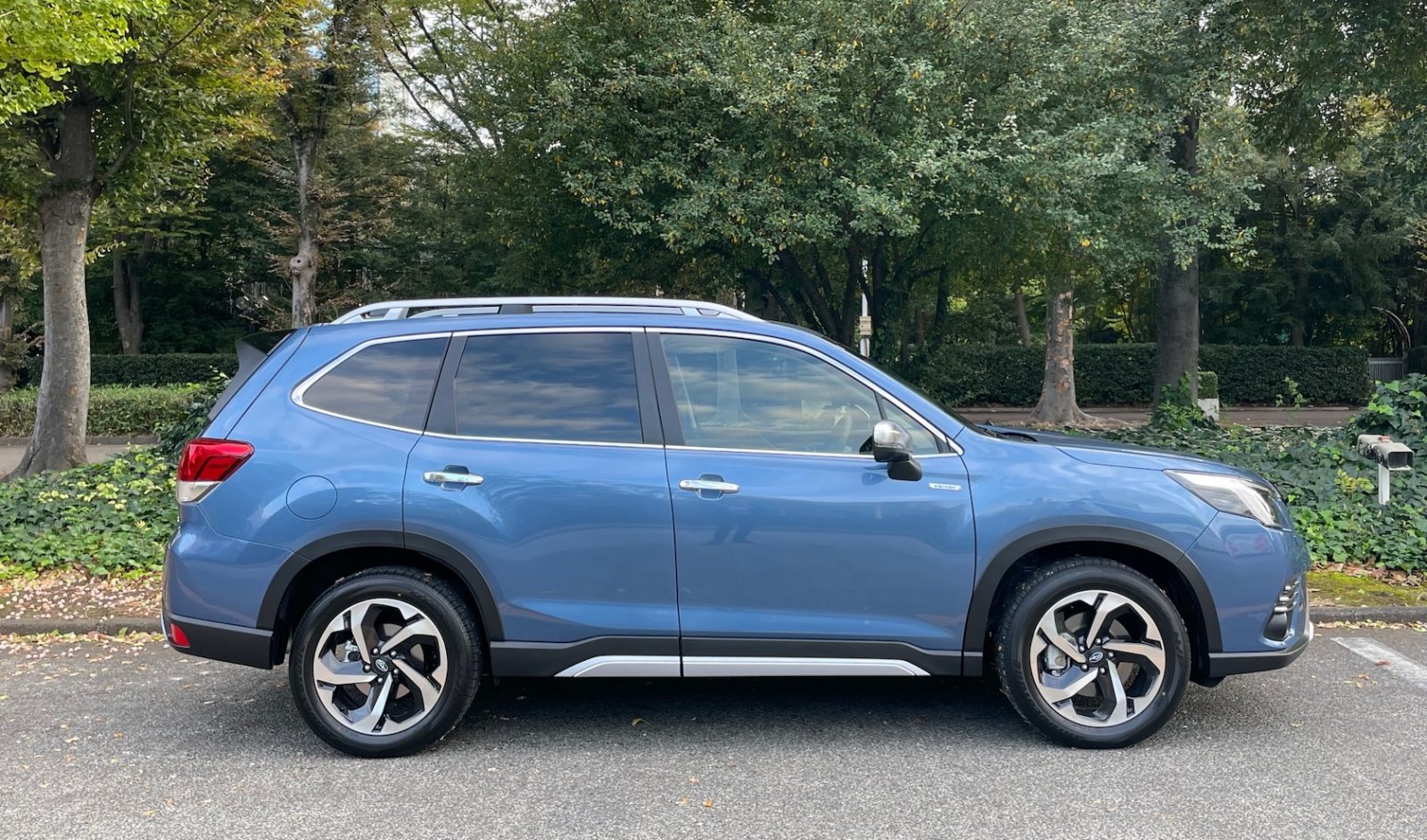 Based on the teaser image seen here, it appears that the 2024 Forester will sport new body panels and wheels, along with the iconic black plastic wrapping that distinguishes a Subaru from a non-Subaru. Regarding the underneath, we don't think it will be transferred to a new platform, thus the fundamental measurements and mechanical parts shouldn't be too different.
Hopes for a turbo XT comeback seem dashed
Expect the legendary 2.5-liter flat-four engine from Subaru to remain, complete with standard all-wheel-drive, of course. While we'd love to see Subaru bring the turbocharged Forester XT model back, no rumors to that effect have surfaced. But with its increased ground clearance and more rugged appearance, the off-road-focused Forester Wilderness variant is set to stick around. A larger infotainment screen, more driver-assistance functions through Subaru's updated EyeSight system, and new upholstery and trim options are definitely expected to appear inside.
The Forester is one of Subaru's biggest-selling models in the U.S., with sales peaking at 180,000 units in 2019 with projected sales for 2023 of around 150,000.
Watch out for the debut of November 16 at the L.A. auto show press day, when we expect to see further details.
OUR THOUGHTS
The Forester is already one of the brand's biggest sellers, enjoying the patronage of tens of thousands of loyal all-wheel-drive customers since it first launched in 1997. While the 2.5-liter boxer is destined to stay, we can only hope that Subaru adds a more potent hybrid than the mild hybrid e-Boxer currently in service. Oh, some things many Subaru fans will be longing for are some more stylish lines to spruce up the SUV's overly conventional, chunky exterior.