Last week, Aston Martin Kuala Lumpur revealed that the Malaysian market is finally welcoming the DB12, its newest and most high-profile model. This gorgeous-looking machine is the first in a new era of supercars from the well-known British brand.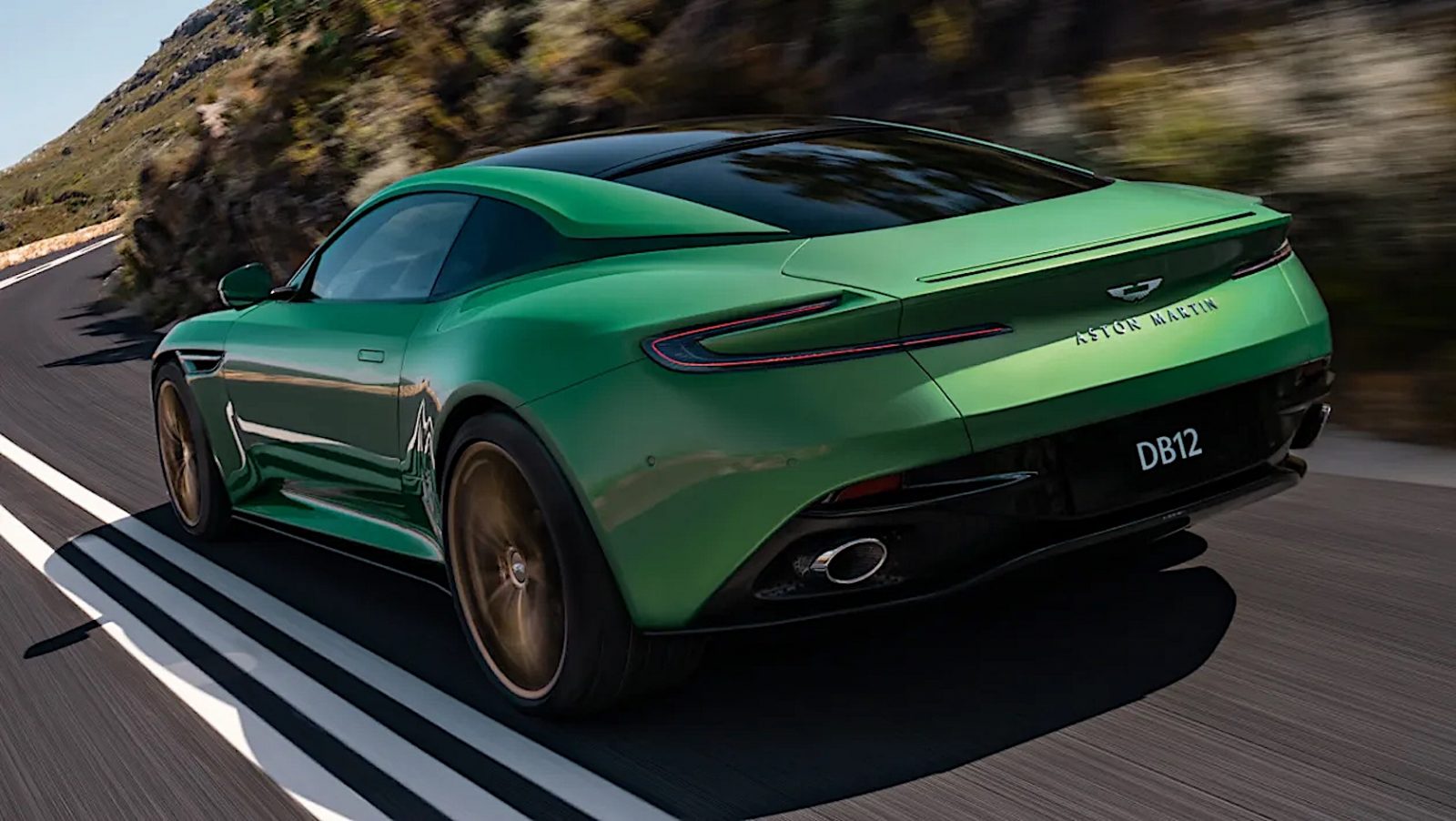 Prices start at RM1,088,000 before taxes, tariffs, and customization with a highly sort after body color being the new Iridescent Emerald exterior paint job you see here.
So what makes the DB12 the brand's first-ever "super tourer?" Apart from its breathtaking lines and proportions, the DB12 gets 34% more power than the preceding DB11 model.
Revised 4.0-litre V8 pumps out 680 hp
The DB12 still boasts the same 4.0-liter twin-turbo V8 engine as the DB11 but a bunch of modifications have boosted the engine's output to 680 hp and 800 Nm.
Power from V8 is channeled to the rear wheels via an eight-speed automatic transmission and an electronic differential, the latter linked to the car's stability control system to enable adjustments from fully open to 100% locked in just milliseconds. These upgrades allow the car to jump from zero to 100 km/h in under 3.6 seconds, on the way to an impressive top speed of 325 km/h.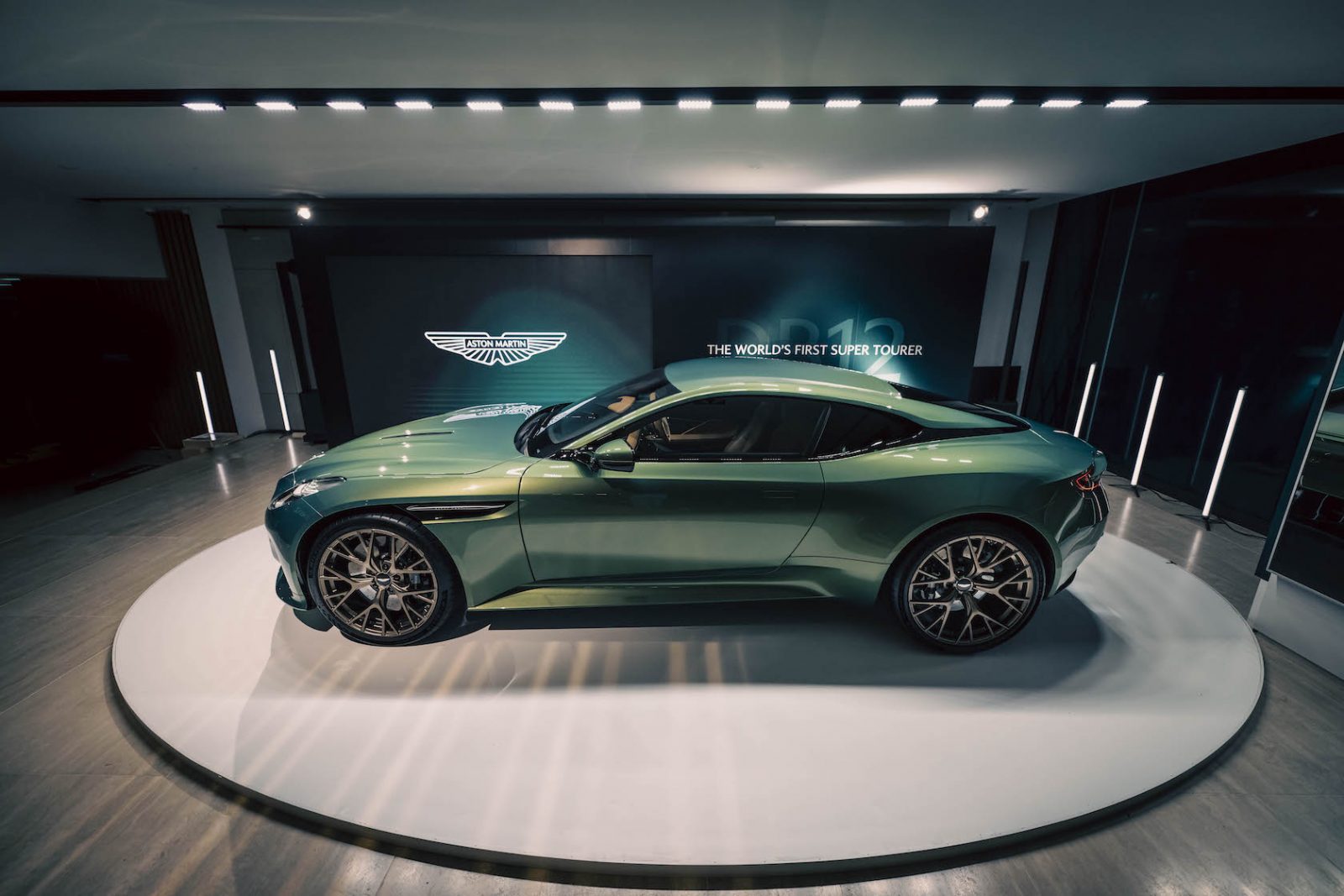 On top of the new bonded aluminium structure that lifts torsional rigidity by 7%, the updated electronic power-assisted steering (EPAS) system delivered "pure and uncorrupted" (according to Aston!) feedback from the road surface and even the brake boosters have been retuned for greater pedal feel.
Customers can choose a carbon-ceramic brake kit that offers new levels of braking performance for the brand, with reduced brake fade up to 800 degrees Celsius. For those not wanting to spec their car with the ultimate brakes, the coupe comes standard with 400 mm front and 360 mm cross-drilled cast-iron brake discs which obviously do the job adequately in normal situations.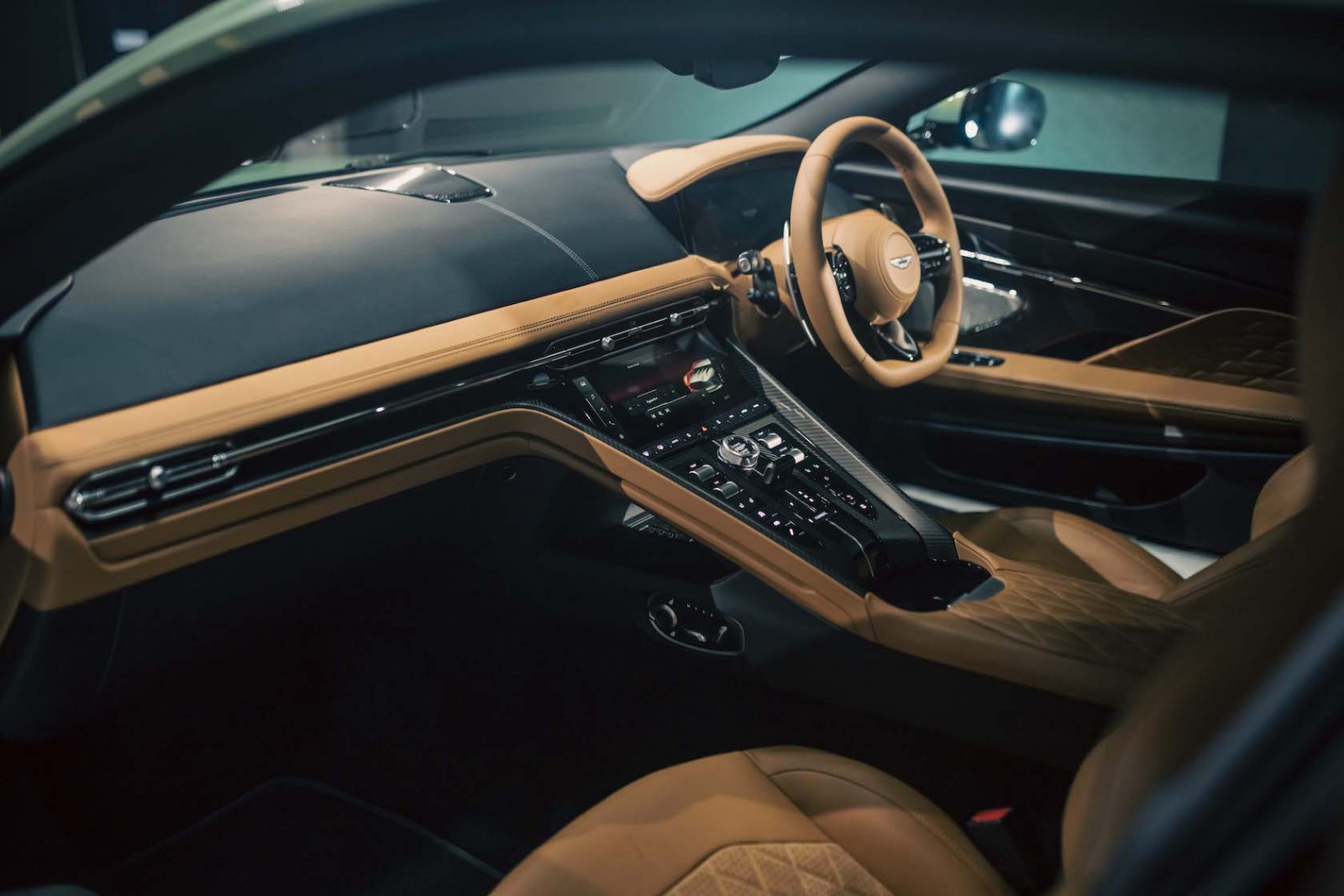 The all-new DB12 now has five drive modes, including GT, Sport, Sport Plus, Wet, and Individual. These modes work in conjunction with the car's updated electronic stability control, which allow drivers to explore the limits of grip to varying degrees.
Most of the grand tourer's iconic styling cues, such as the long bonnet, 56% larger front grille (!!), sleek roofline, and distinctive features like the side strakes behind both front wheels, are still present on the DB12's exterior, but they have been significantly modernised to suit the new design language of its other stablemate.
The cabin of the brand-new Aston has had a total makeover in contrast to the evolutionary (not revolutionary) exterior design, and it now boasts a minimalist dashboard arrangement that is a sharp departure to earlier generations.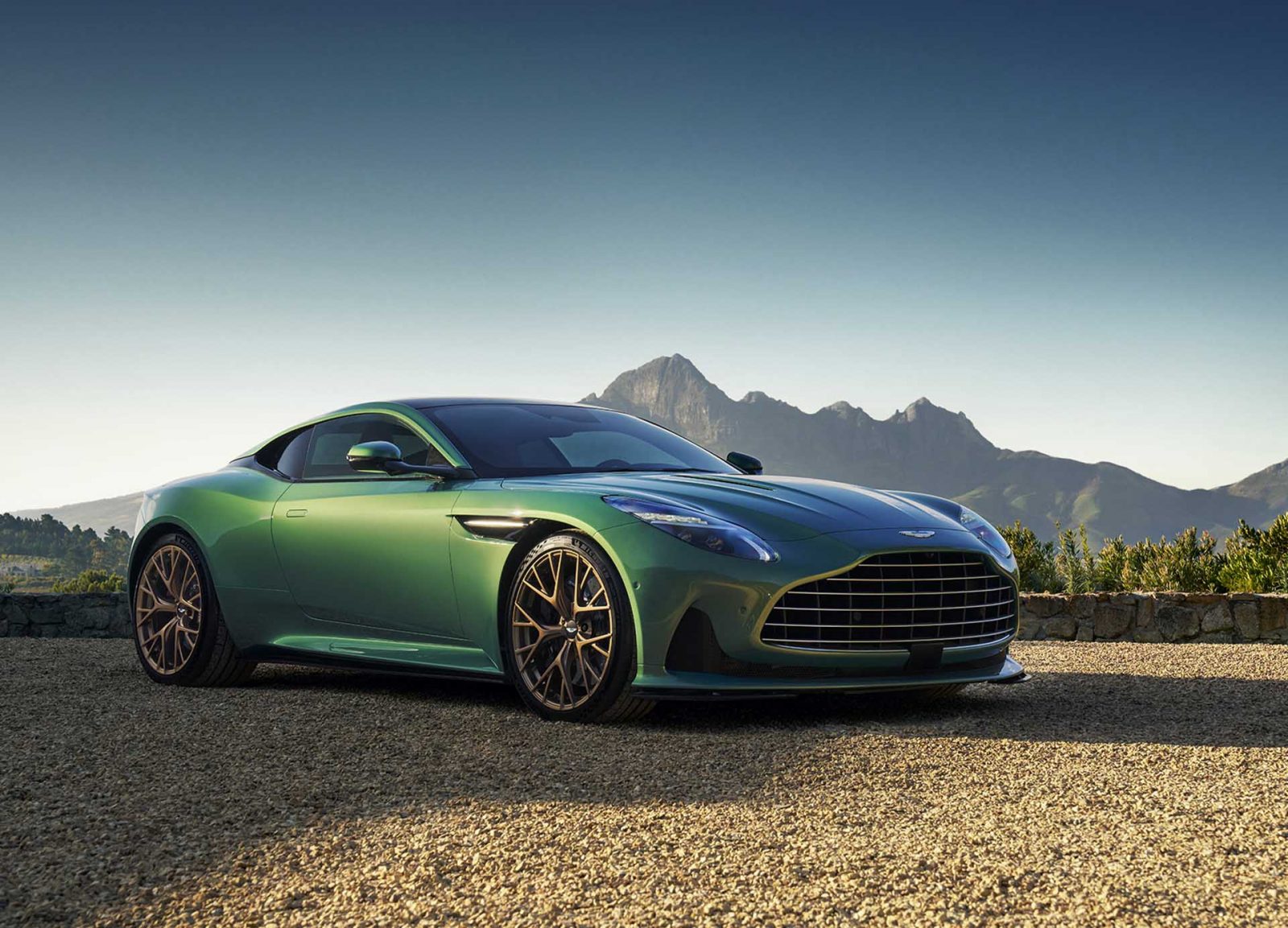 At the top of the raised centre console is a new 10.25-inch touchscreen infotainment display that runs on custom software and has wireless Apple CarPlay and Android Auto connectivity. Below that are a number of physical buttons and switches that give drivers direct and easy access to frequently used controls, such as vehicle dynamic settings and climate controls. The stylish tan leather is contrasted by black Alcantara microfibre on the roofliner and gloss black trims, with satin chrome accents throughout.
OUR THOUGHTS
For those buyers with RM1 million plus to spend, this new Aston Martin should be put at the top of your list if you're looking for a drop-dead gorgeous, great handling, deliciously luxurious, extremely quick super tourer. The DB12 is now available for viewing and booking here in Malaysia through the Aston Martin Kuala Lumpur showroom, with a starting price of RM1,088,000 before duties, taxes, and customisation. Add in the full mix of taxes etc however, and your DB12 could easily clear RM2 million.