Isn't it strange the difference a few months can make? Back in April, America had several fast-charging standards, some inefficient and unreliable, some not, with Tesla's Supercharger system being the most efficient, successful, and widespread of the lot.
Now everything has changed. The embrace by General Motors and Ford of Tesla's charging standard in future electric vehicles is a clear win for consumers, making charging easier and more accessible.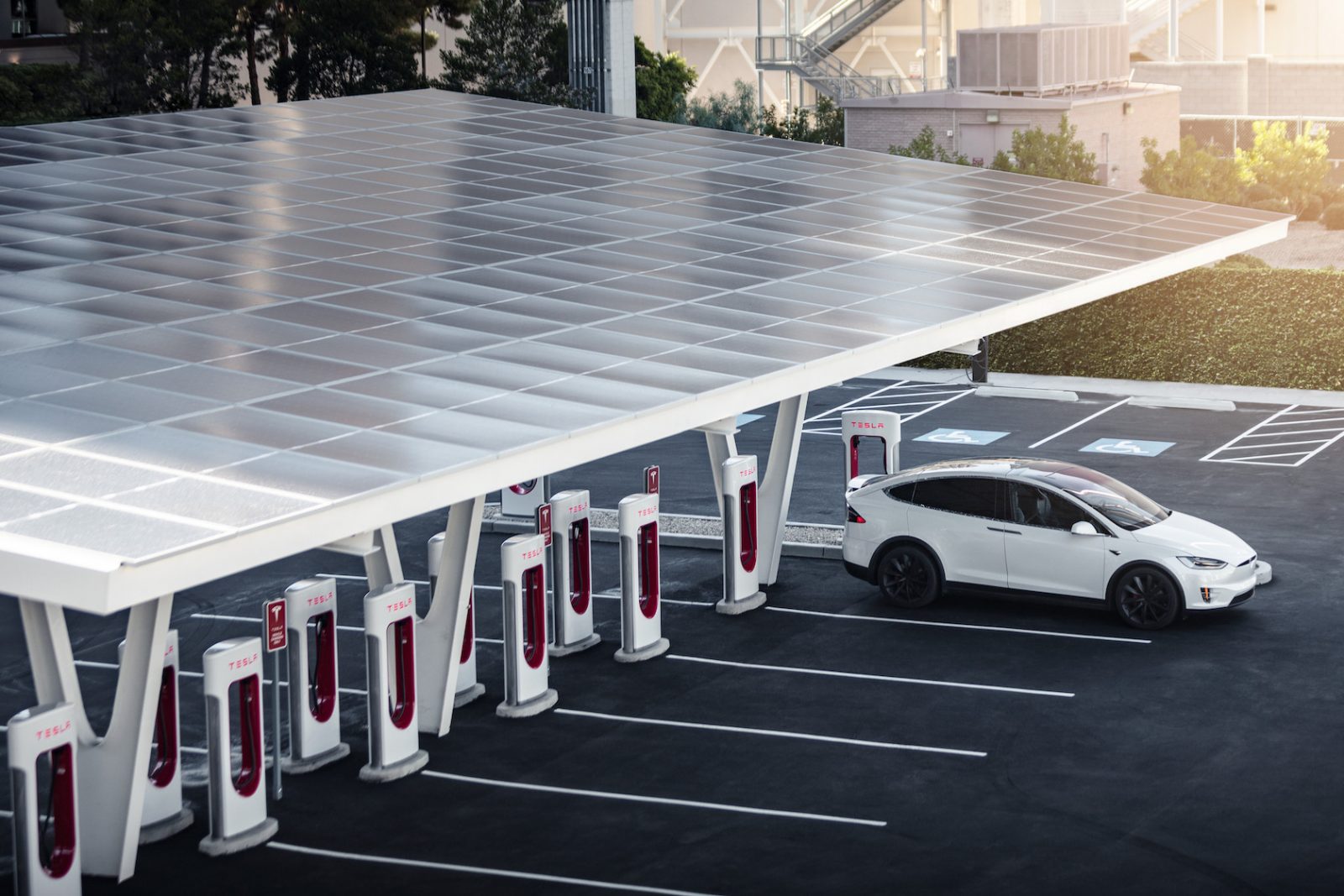 But it's also a huge win for Tesla, the EV industry's elephant in the room, which seems to have scored a landmark victory in its effort to make its charging standard the dominant one.
Taking into account the recent entry into the EV space by startups such as Rivian (update: Rivian owners will have access to Tesla Superchargers in Spring 2024) and Lucid and China's BYD, Tesla faces increasingly stiff competition from the newbies as much as traditional automakers like GM and Ford. But Tesla is firmly in control of this EV juggernaut — and in the process is reaping the rewards of America's historic shift to EVs.
GM announced recently that, starting in early 2024, EV owners will be able to use Tesla's network of 12,000 Superchargers—using an adapter of course. Then, starting in 2025, GM will adopt Tesla's connector design, giving GM users smooth access to Tesla's chargers.
GM acknowledged that its agreement with Tesla complements its ongoing investments in charging, building on the more than 134,000 Level 2 chargers and fast chargers currently available to GM EV drivers through its Ultium Charge 360 initiative.
GM's and Ford's about-face could trigger a chain reaction, with other carmakers incorporating Tesla's technology as well, essentially ousting the charging standard agreed to by most automakers in 2012.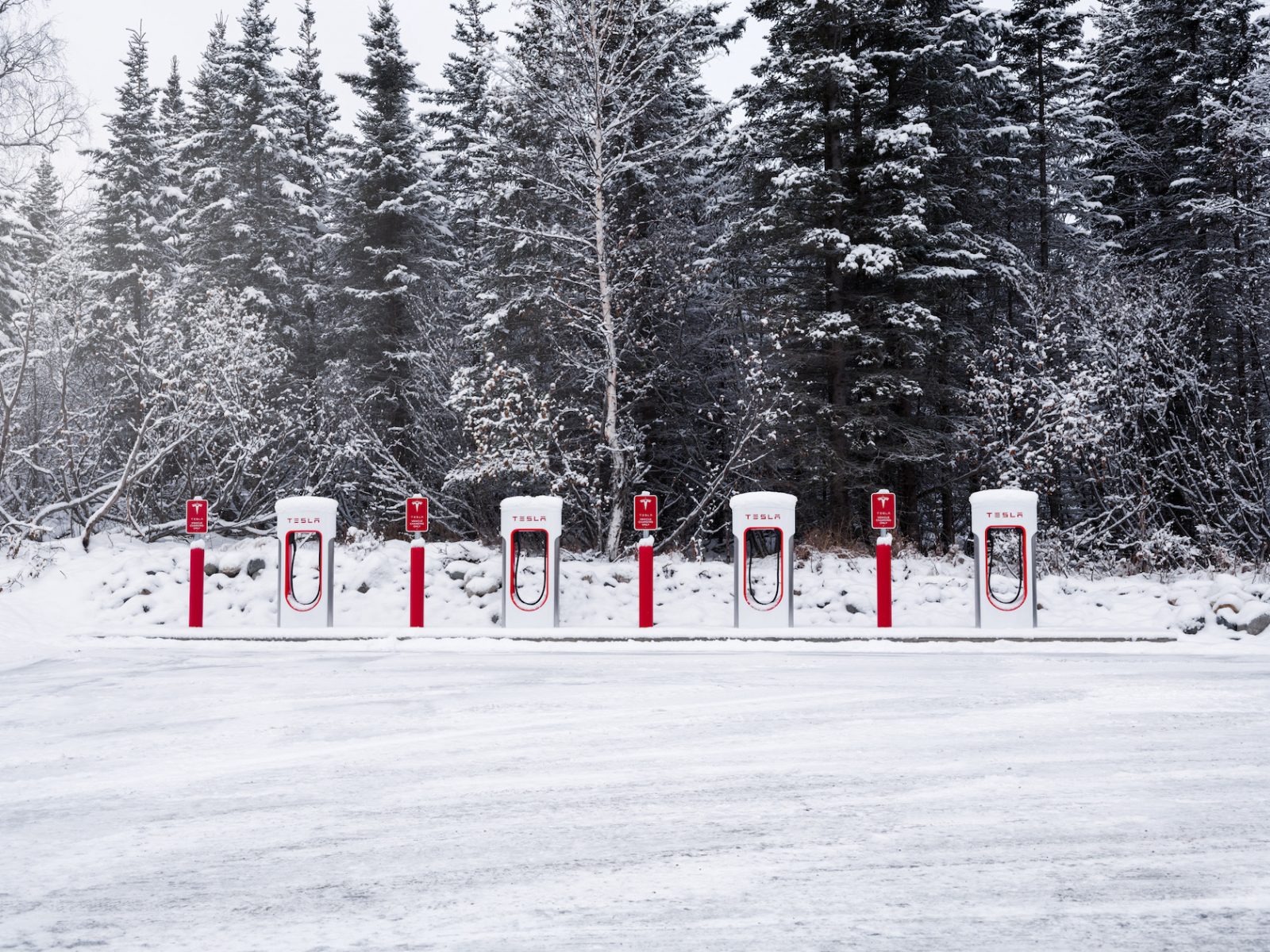 Tesla gets even more out of this big development. By allowing other brands to access its growing network, Tesla will qualify for EV charging tax credits under the 2021 infrastructure law.
As for GM consumers, they will pay competitive rates for electricity at Tesla Superchargers, according to GM. Although we can expect them to pay a slight premium over and beyond Tesla's own customers.
The shift to EVs, which accounts for around 7% of new car sales, is quickly gaining momentum, fueled largely by government incentives. EV buyers can access federal tax credits of up to $7,500 on EVs built in the U.S., as long as the batteries meet certain sourcing requirements. Manufacturers, meanwhile, can get up to $45 per kilowatt-hour (kWh) for battery packs made in the U.S., which translates to tax credits of roughly $2,700 to $4,500 per vehicle.
As is blindingly obvious, no company is better positioned than Tesla to exploit these EV-friendly policies. Its advantage in domestic EV and battery production, along with its dominating 61% share of total EV sales, translates to a windfall that is at least three or four times larger than what other carmakers can expect.
There is one sticking point though. The biggest worry among rivals is that Tesla will weaponize the lucrative incentives to further cut vehicle prices. Musk already told analysts he's willing to sacrifice profit margins if it means selling more cars.
Tesla has already cut Model 3 prices about 20% since the beginning of 2023, which has Ford CEO Jim Farley warning of an EV price war. When you subtract state tax incentives on top of federal credits for EVs, Tesla's once luxury-priced vehicles are surprisingly affordable.
For example, a Model 3 starts at $40,240. But in California — the nation's biggest EV market by far — the price may drop to $25,240 after the $7,500 federal tax credit and another $7,500 state tax rebate have been deducted, depending on certain income requirements. That puts it at less than a basic Toyota Camry, which starts at $26,320.
OUR THOUGHTS
While some quarters are raising alarm bells about Tesla's domineering position as an EV brand and as an electricity supplier, other analysts just nod their heads and say that the industry will naturally go with the most successful company that offers the best, most efficient, most profitable solutions. Now, other automakers are racing to catch up on EVs, but Tesla has all the aces, for now at least.