Over the last day, Tesla Malaysia has revealed that it will be unveiling a facelift of the Model 3 'Highland' here, according to its Cyberjaya headquarters. Meanwhile, customer deliveries are expected to start at the end of 2023.
In case you're unclear, the Model 3 facelift's deliveries will begin before those for the Model Y which was officially introduced in July this year. Model Y deliveries will start in early 2024.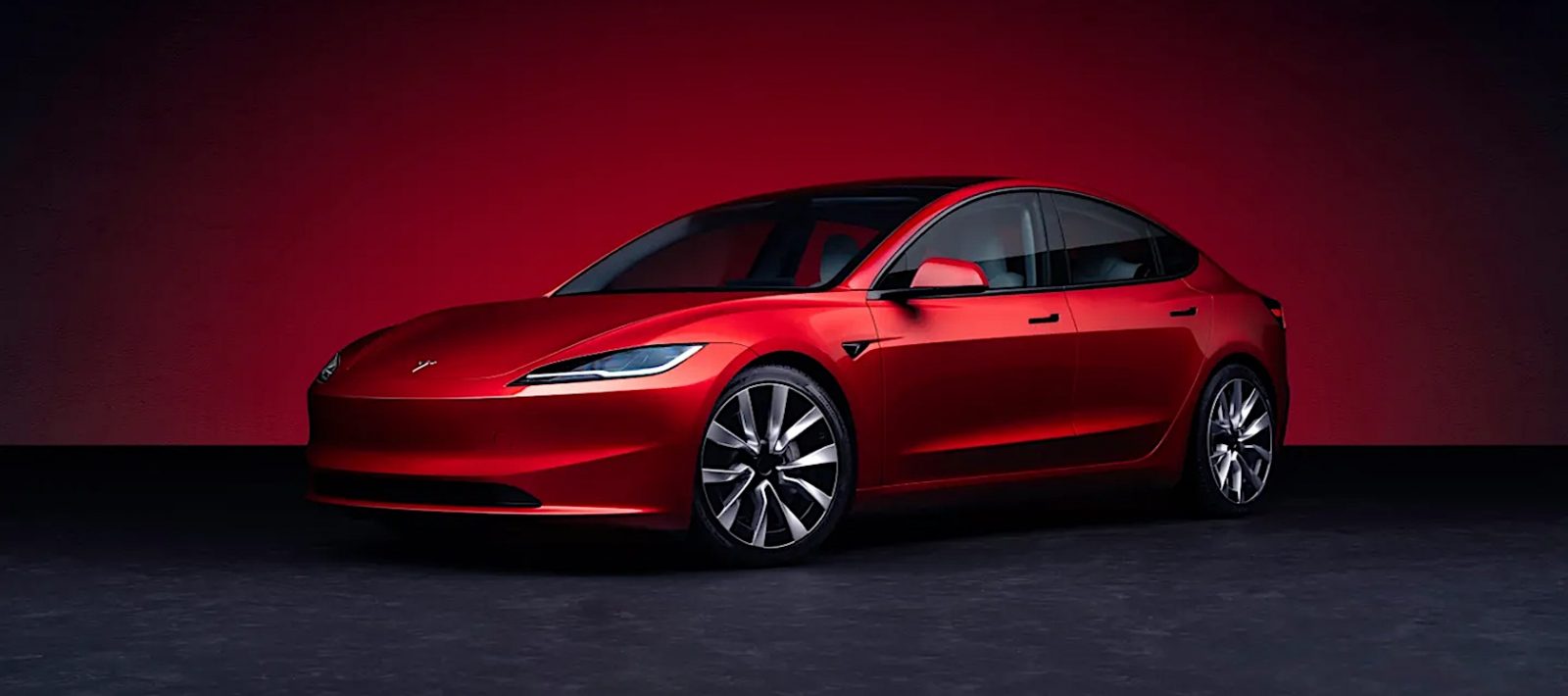 Announced last month, the initial price for the Tesla Model 3 'Highland' facelift will be from RM189,000 for the entry-level rear-wheel drive (RWD) edition, while the top-spec dual-motor long-range, AWD variant starts at RM218,000.
Cosmetically, the modified Model 3 has a new front fascia and a revised rear end with new exterior colors including Ultra Red and Stealth Grey.
The interior has a dashboard makeover and ambient lighting but still features one of the most spartan cockpits in the EV world. A new steering wheel is now available for the updated Tesla Model 3, however, you won't find an indicator stalk. Drivers can indicate by touching buttons on the left spoke of the steering wheel.
The high-voltage battery and the motors of the Model 3 have not seen any performance modifications. Tesla Malaysia's website does not yet offer any outputs, although it is known that the RWD variant jumps from zero to 100km/h in 6.1 seconds while the dual-motor variant completes the task in 4.4 seconds. The top speed for both variations is 201 km/h.
As for range, the RWD variant is capable of carrying you as far as 513 km (WLTP), while the long-range AWD variant can carry you even further at up to 629 km (WLTP). The long-range AWD variant's improved range over its predecessor is mainly thanks to improved aerodynamics.
The redesigned Model 3 only offers Pearl White Multi-coat as its sole standard colour option, similar to the Tesla Model Y sold in Malaysia. It will cost more if you choose a different colour.
OUR THOUGHTS
The new subtle changes to the Model 3's exterior design elevate the car's look and give it a lot more class and street cred. Similar to the Tesla Model Y, additional costs for safety features like Enhanced AutoPilot and Full Self-Driving (FSD) capability are RM16,000 and RM32,000, respectively.