Tesla has commenced shipments of its Model Y vehicles fitted with the latest self-driving computer, Hardware 4 (HW4), from its Fremont, California factory. Introduced earlier this year in its flagship Model S and Model X vehicles, HW4 represents a pivotal step towards Tesla's ambition of fully autonomous driving.
HW4, a substantial improvement over its predecessor, boasts a faster processor and increased memory, enabling the development of advanced self-driving features. Upon its initial rollout, some functions were not immediately available, leading to a delayed installation in mass-market vehicles like Model Y.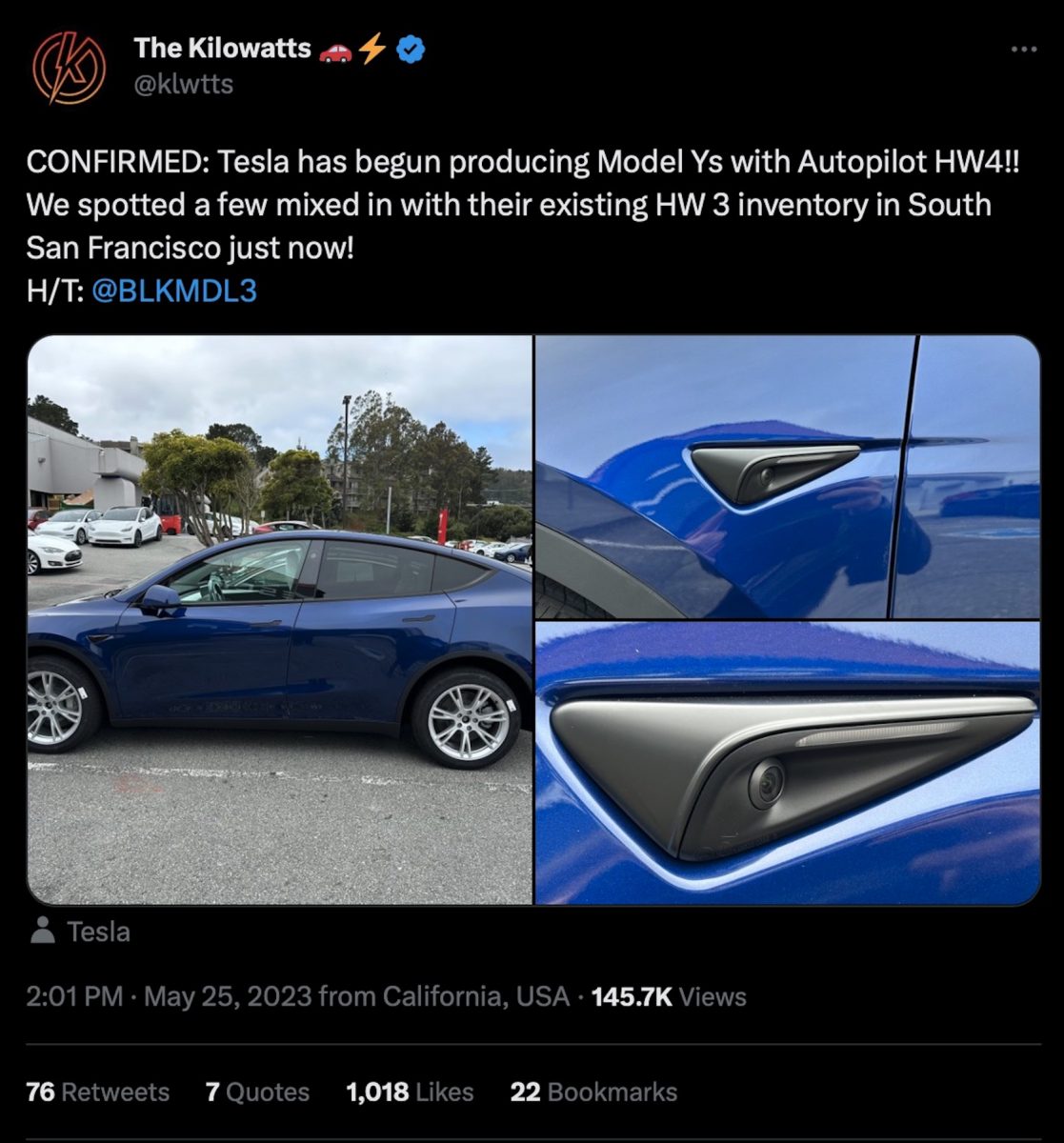 Notable potential improvements with HW4 include enhanced lane keeping, accurate recognition and response to traffic lights and stop signs, safer unprotected left turns, and smoother, more precise parking. Though Tesla has yet to announce specific new features tied to HW4, the hardware upgrade is poised to significantly enhance Tesla's self-driving capabilities.
Our Thoughts
As Tesla refines HW4's performance, further advancements are anticipated, with the system already showing increased effectiveness in certain maneuvers. While Tesla CEO Elon Musk is intent on achieving Full Self-Driving (FSD) by the end of the year, HW4's contribution to this objective, as well as to the future rollout of Robotaxi, remains to be seen. However, we don't expect it to happen by the end of the year. Read our Model Y review here.