In a whirlwind week of developments, Tesla, the pioneering electric vehicle manufacturer, has made significant changes to its product lineup and pricing structure. These changes, impacting the Model S, Model X, Full Self-Driving (FSD) package, and the much-anticipated Model 3, have sent waves through the automotive industry.
Model S and Model X Price Drop
One of the most prominent updates is the price drop for Tesla's Model S and Model X vehicles in the United States. Notably, all color options for these models are now available free of charge. This includes the once-premium Ultra Red color, which previously carried a $3,000 price tag but is now included in the base price.
Furthermore, Tesla has discontinued the Standard Range variants of the Model S and Model X in the United States and reduced prices by up to 19%. As a result, the Model X now qualifies for the $7,500 electric vehicle tax credit.
Here's the new lineup and pricing:
Model S Long Range: $74,990 (down from $88,490)
Model S Plaid: $89,990 (down from $108,490)
Model X Long Range: $79,990 (down from $98,490)
Model X Plaid: $89,990 (down from $108,490)
FSD Price Drop
Tesla has also made changes to its Full Self-Driving (FSD) package, reducing its price in the United States from $15,000 to $12,000. This move aims to make advanced autonomous driving technology more accessible to Tesla owners.
New Model 3 Launch
Perhaps the most eagerly awaited news is the official launch of the new Model 3, codenamed "Project Highland." This becomes available for order on September 1, is now accessible in numerous markets around the world, excluding the United States.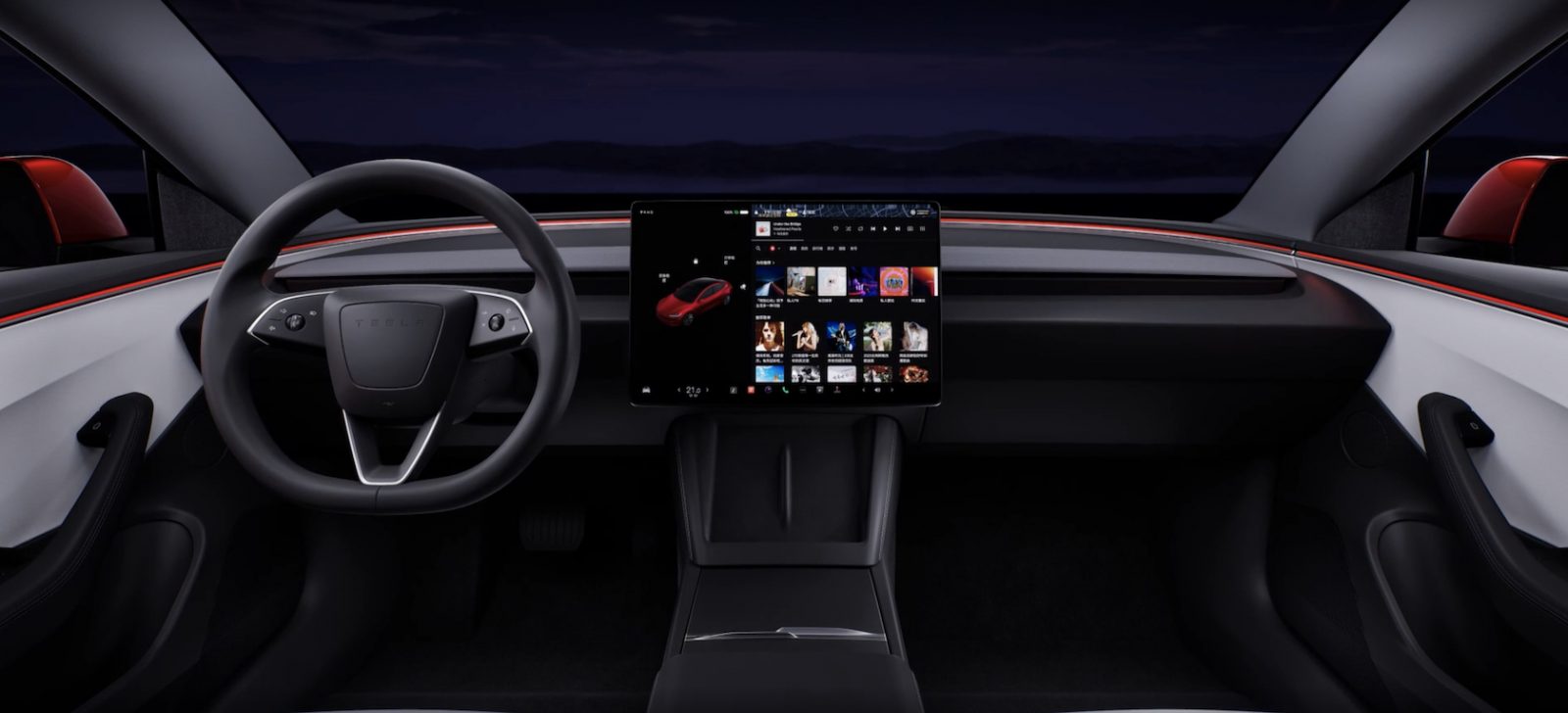 The features of the new Model 3 are nothing short of impressive:
Increased Range: The vehicle boasts approximately 12% more range.
Redesigned Interior: With enhanced premium materials, including softer fabric, the interior exudes luxury.
New Steering Wheel: The conventional stalks have been replaced with a multifunctional steering wheel that incorporates turn signals, light controls, a horn, a new camera button, wiper controls, and mic control.
Enhanced Acoustics: The vehicle offers a 30% reduction in wind and ambient noise, a 25% improvement in impact noise, and a 20% reduction in road noise.
Improved Suspension: The suspension system has been upgraded for a more premium ride, featuring new springs, dampers, geometry adjustments, bushings, and sub-frame mounting.
Rear Screen: 8″ touchscreen for rear passengers in the back to control climate & enjoy entertainment. You can connect two headsets at the same time.
Premium Sound System: Tesla has introduced a 17-speaker sound system with two subwoofers and two amplifiers for a richer audio experience.
Enhanced Connectivity: The Model 3 now offers improved Bluetooth, microphones, Wi-Fi, and phone recognition capabilities.
Efficiency and Aerodynamics: With a drag coefficient of 0.219 Cd, the new Model 3 is Tesla's most aerodynamic vehicle ever.
Lighter and More Efficient: The car is both lighter and more efficient thanks to its improved aerodynamics.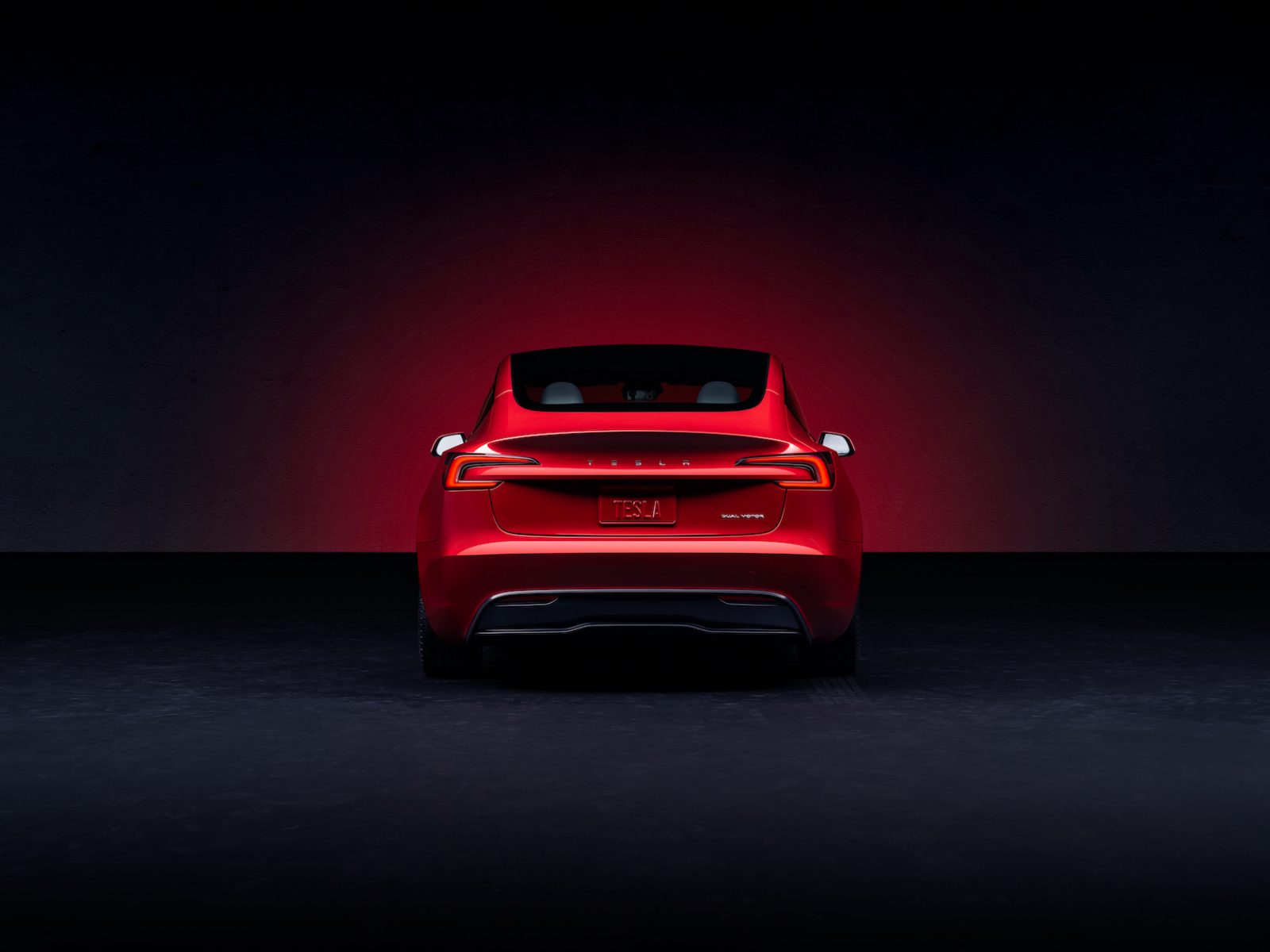 Tesla is also working on a new Performance Model 3, indicating even more exciting developments in the pipeline.
In China, the starting price for the new Model 3 is 259,900 yuan ($35,791). A performance version of the Model 3 is also in the works and will be available at a later date.