Cybertruck was spied testing at Fremont track this week
Pre-production models are being built at the Texas Gigafactory to be used for final testing
Assembly of production models should ramp up by year's end
The claimed 1.6 million people who eagerly put their names down to buy a Tesla Cybertruck will be happy to see the latest iteration of the SUV testing at Tesla's Fremont track. With production of the truck expected to start by summer, the American EV maker is putting in a lot of track and public road testing time to ensure that it's ready for its debut later this year.
As we have reported in the past, the Cybertruck has been spotted multiple times in various test forms, with this particular prototype spied earlier this week lapping the company's Fremont test track.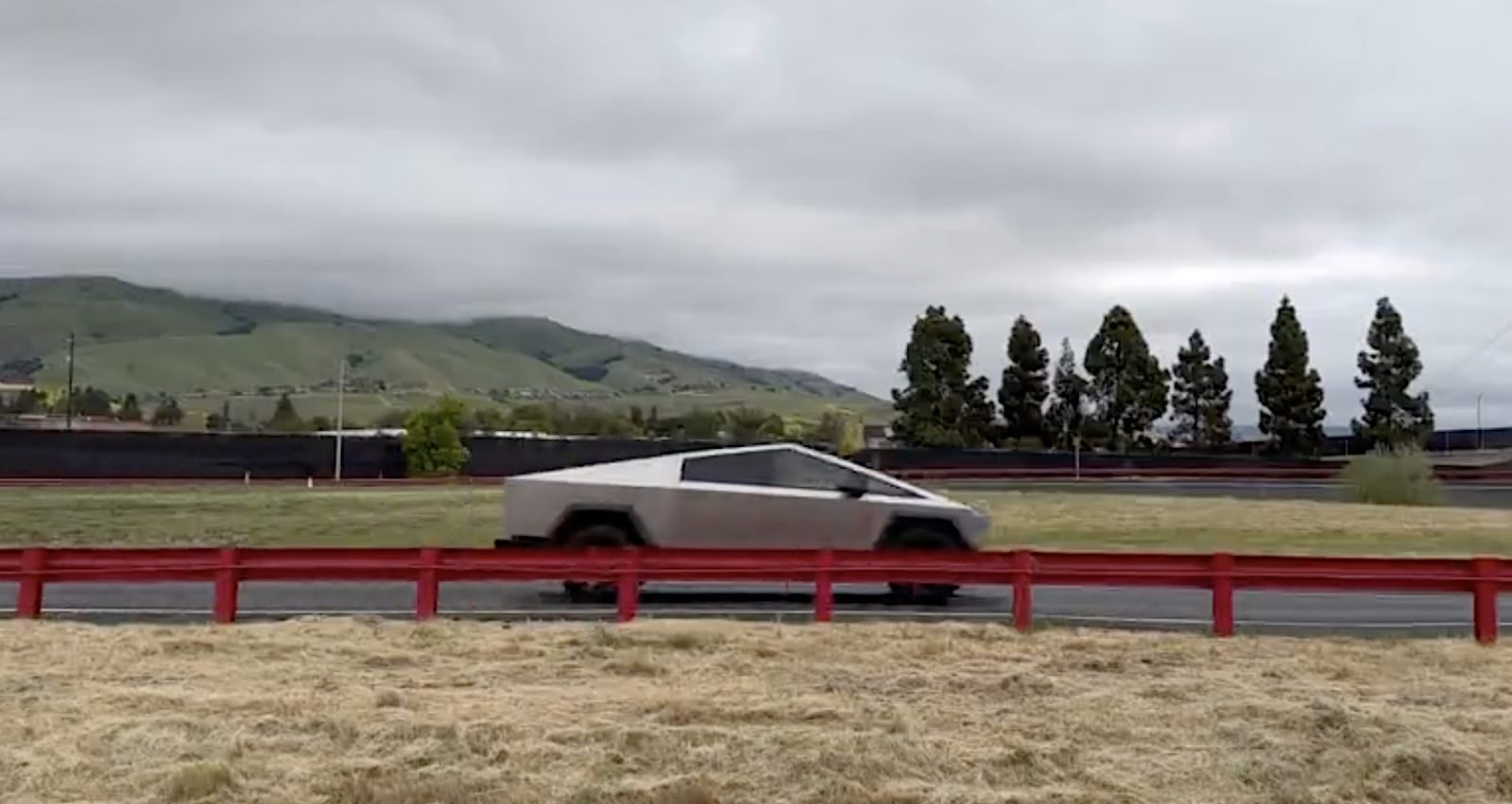 Cybertruck Design Controversial
The vehicle you see here—in the shot above—appears to be the same prototype spotted last week, with its lower accented front bumper, solitary windscreen wiper, triangular side door mirrors, and body panels that seem more refined. Exactly how much modification will be made to the truck leading up to its long-awaited launch is debatable, but fans will be ecstatic to see Tesla's latest EV finally go on sale, marking four years since the Cybertruck was first shown way back in 2019.
With its controversial triangular silhouette, the Cybertruck has come in for its fair share of likes and dislikes. While some say it looks like a spaceship from 100 years in the future, others scoff at its simplistic lines, calling it "downright ugly."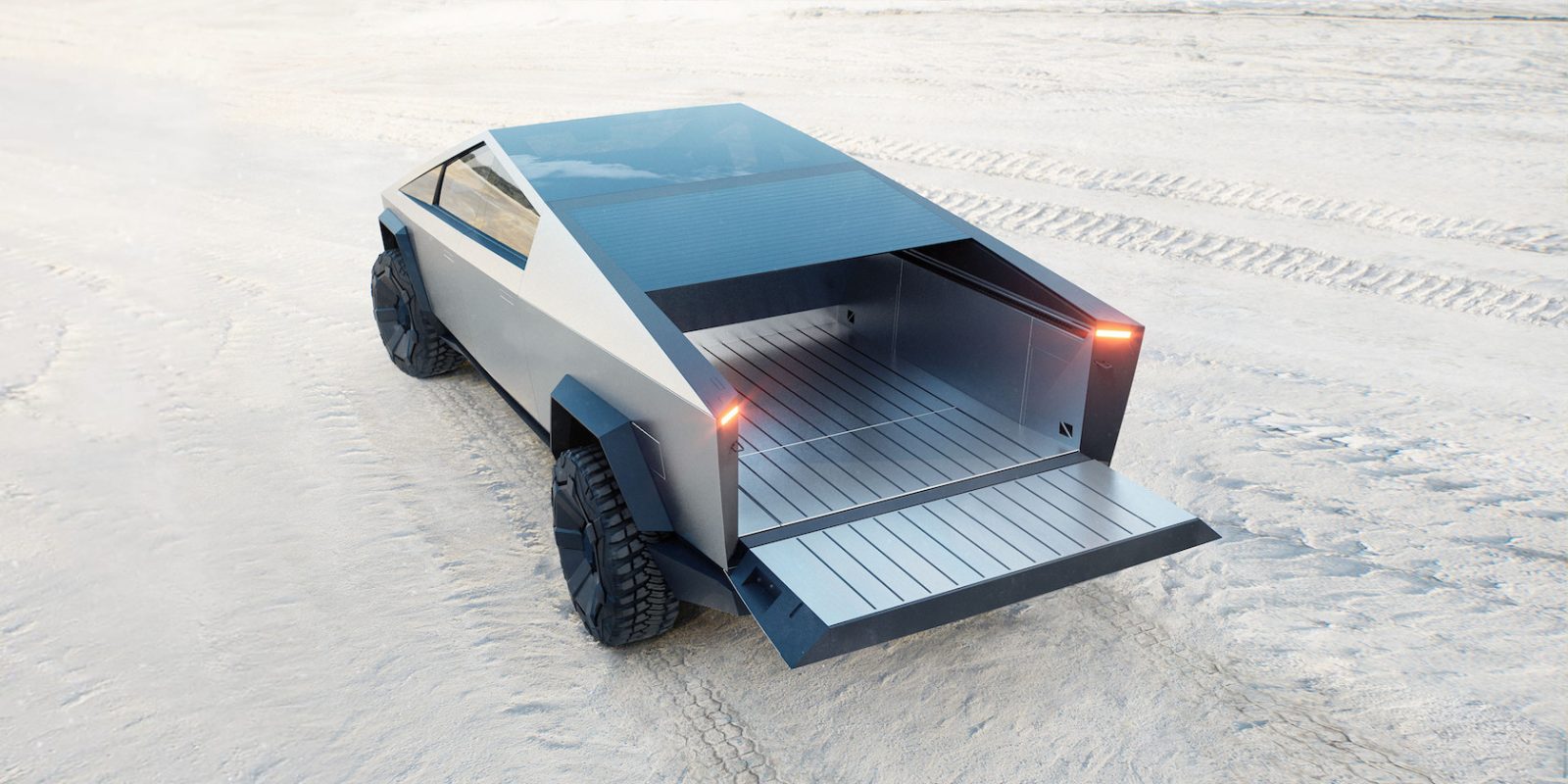 Assembly of a small allotment of pre-production models has already started at Tesla's Texas Gigafactory, built for development and testing purposes only. Production is expected to be ramped up significantly at the end of this year, following a special delivery event in Q3.
Prices and specs are still unclear with technical details having been removed from the site. But we expect the entry-level, single-motor, rear-drive Cybertruck to start from around $39,900. Meanwhile, the dual-motor model should land in showrooms with a sticker price hovering around $49,900 while the flagship triple-motor variant should have an MSRP of around $69,900. The two- and three-motor models will boast all-wheel-drive, with the top-spec 3-motor version reportedly able to sprint from zero to 60mph in under 3 seconds and deliver a range of over 500 miles.
In addition, Tesla's all-new truck is expected to be equipped with an adaptive air suspension setup, rear-wheel steering, and the firm's latest Hardware 4.0 onboard computer.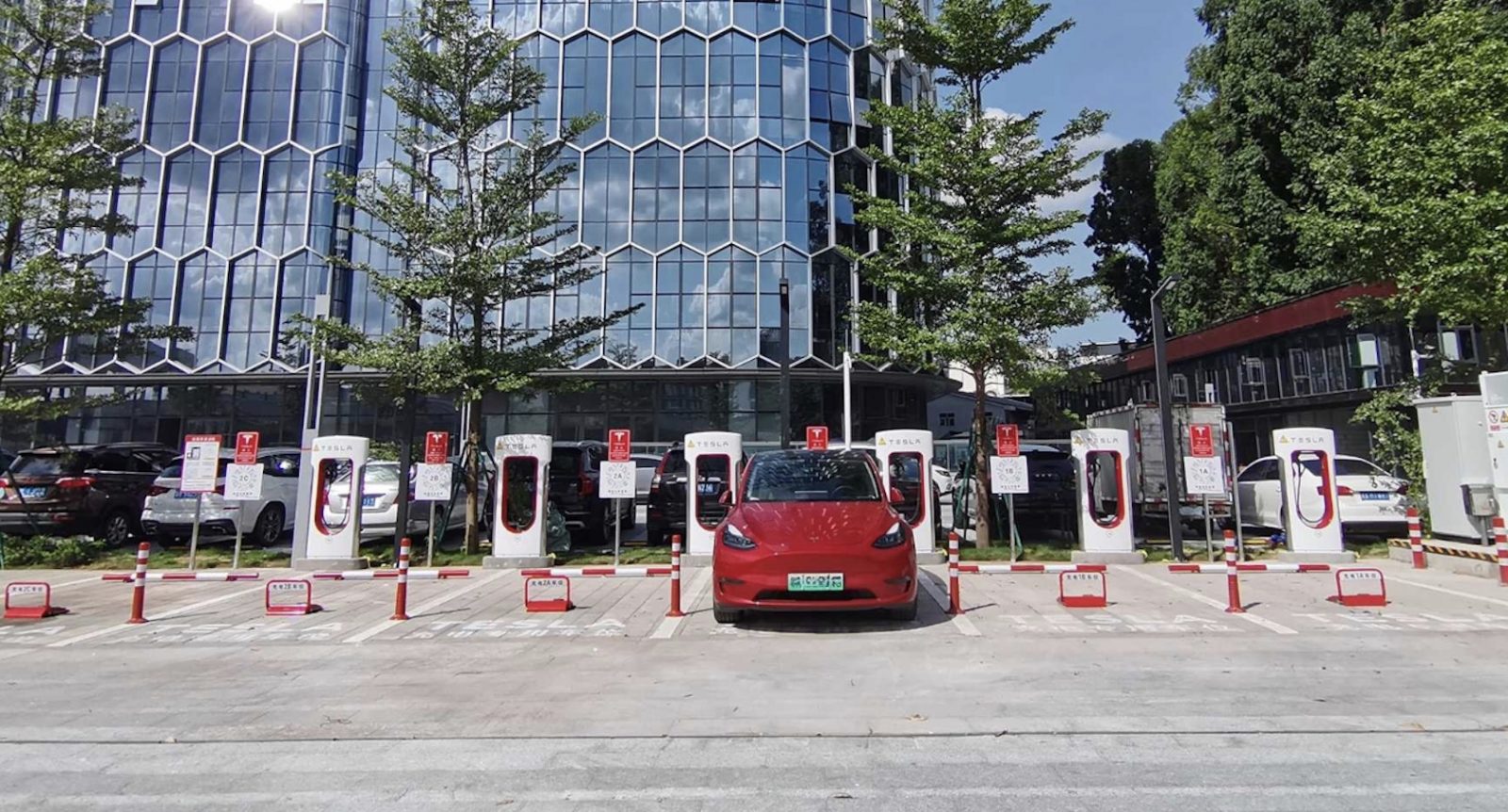 Tesla Reaches 5,000 Global Supercharger Milestone
In other news, Tesla announced this week that it is currently operating 5,000 Supercharger sites globally, after expanding into markets including Japan, where the company is apparently delivering upwards of 40 China-made vehicles every day. The milestone was published on the brand's official Tesla Charging Twitter account. Besides the 5,000-site milestone, Tesla's Japanese Twitter account announced on the same day that the company now has 300 Supercharger sites operating in the country.
OUR THOUGHTS
The Cybertruck has been a long time coming—four years to be exact—but with the SUV testing at the Fremont track and on public roads, we can expect to see it in showrooms by year's end. Just how different the final version will look compared to the original prototype unveiled in 2019 is anyone's guess. But the recently spied update has met with both sides of the aesthetics scale, with some onlookers liking the slightly revised front end and some not. Whatever the production variant looks like, it will be polarizing.