Porsche Taycan 4S
Audi RS E-tron GT
Tesla Model S Plaid
INTRODUCTION
Most electric vehicle (EV) buyers purchase their zero-emission car basically for that environmentally-friendly reason—they do not emit CO2 or NOx gases. Others opt for an EV because they want to delete high-priced and polluting gasoline from their lifestyle, while others buy them for the advanced tech, the quietness, and the performance. As more and more sporty EVs enter the market, a growing number of motorists are choosing EV sports cars over their gasoline counterparts.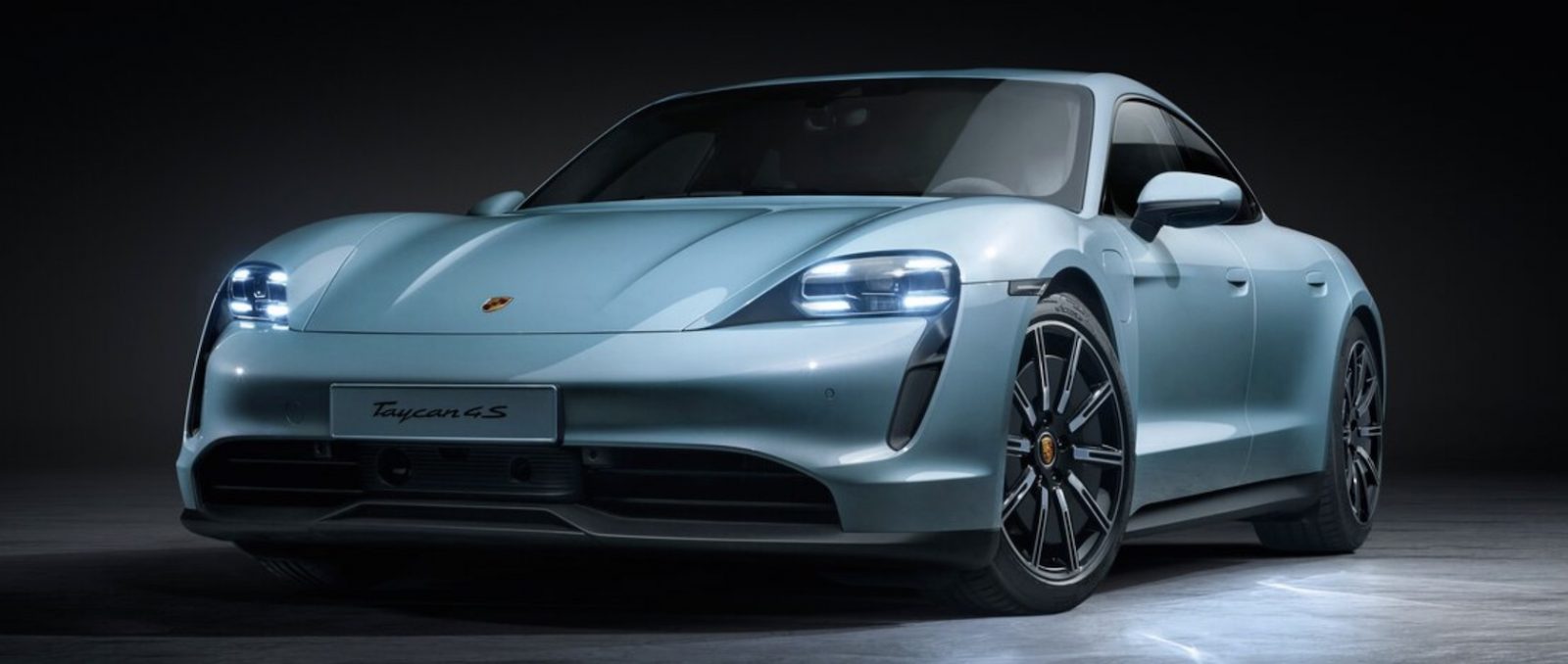 You might say, "but hang on, the definition of a sports car is that they tickle the senses. All of them." So sports cars should sing belching, raspy, loud choruses like AC/DC's lead singer Brian Johnson, in full flight, right? But unlike the mighty, sensory V8s that power the Mustang, Charger SRT Hellcat or Camaro ZL1, which roar with deep throaty waves of exhaust bliss, electric sports cars stay silent, no matter how hurriedly you jump on the throttle. For many sports car fans out there, however, that's exactly what excites them about EV performance cars—the mind-bending acceleration and tight handling. Most performance EVs can jump from zero to 60 mph in under 3 seconds, some under 2 seconds. And compared to gasoline-powered cars, a performance EV's acceleration in instantaneous and prodigiously quick—a fact that seems to replace the throaty exhaust need.
For our Best 3 EV sports car list, we will focus on the best electric cars in terms of performance and handling which means we will be discounting pickups like the Ford F-150 Lightning, Rivian R1T, and Hummer EV in addition to EVs primarily designed for practicality and comfort like the Chevrolet Bolt, Hyundai Ioniq 5, Nissan Leaf, Volkswagen ID.4, Mini Cooper EV, and Volvo XC40 Recharge.
But before we present our list, we should briefly explain that the nature of high-performance EV sports cars is different to high-performance gasoline sports cars, in that the gas type are all two-doors, whereas many sporty EVs are four-doors (like Porsche's Taycan and Tesla Model S).
So here are our best 3 EV performance cars for 2023.
No 1
Porsche Taycan 4S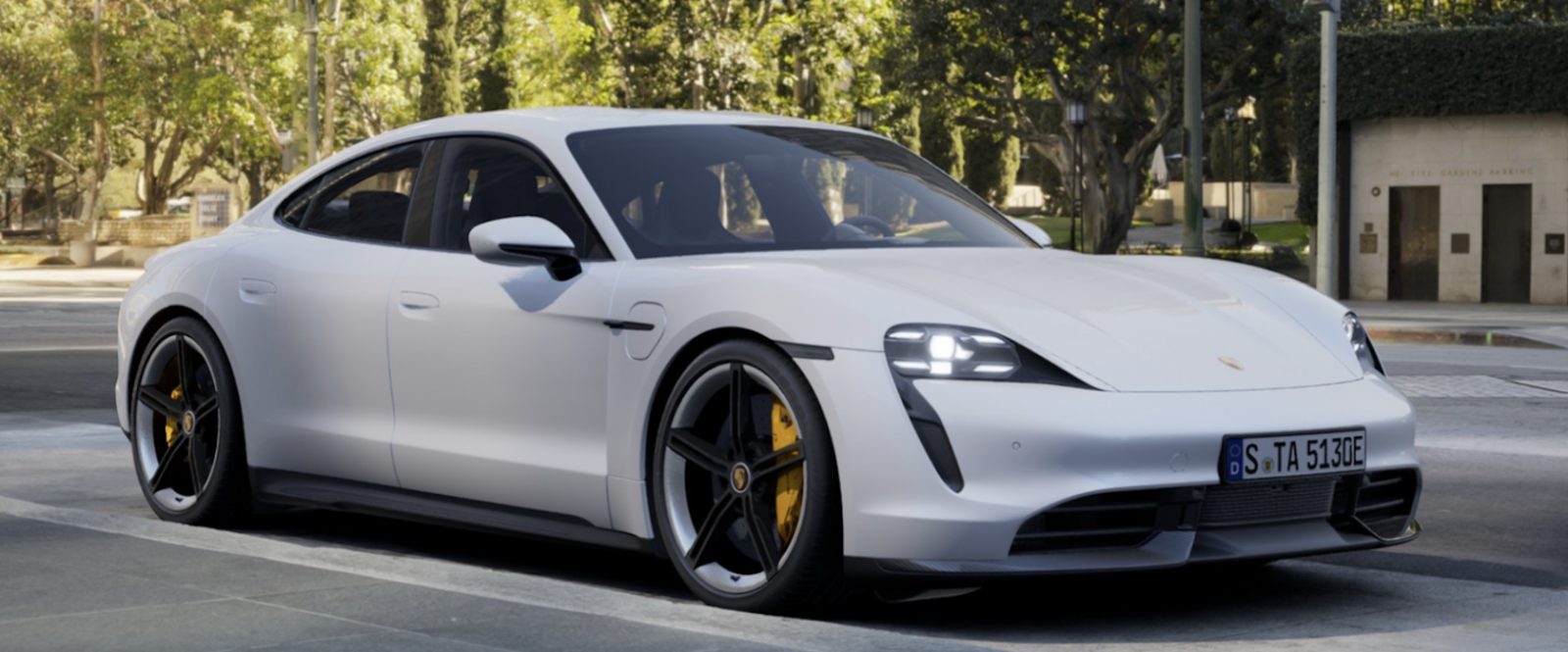 Price: Starting from $107,950
Power: 523 hp
Range: 290 miles
0 – 60 mph: 4.0 seconds
As we mentioned above, don't let the 4-door configuration trick you. When this Taycan was launched in 2019, its brilliantly conceived twin-motor chassis, 800-volt architecture, and ultra-low-slung battery pack redefined the genre. It was the EV that every other EV wanted to be. Carmakers from Germany to Japan to America were buying a Taycan and dismantling it to see how it was made. When I first drove it, I was blown away by its power and the fact that it handled like a 4-door 911. Offered in either rear-wheel drive or all-wheel drive, with a two-speed gearbox, all Taycans feel super-quick and the Turbo S here generates 523 horsepower and a zero-to-60 time of around 4 seconds. The 750-hp Turbo S flagship will do 2.5 seconds.
No 2
Audi RS E-tron GT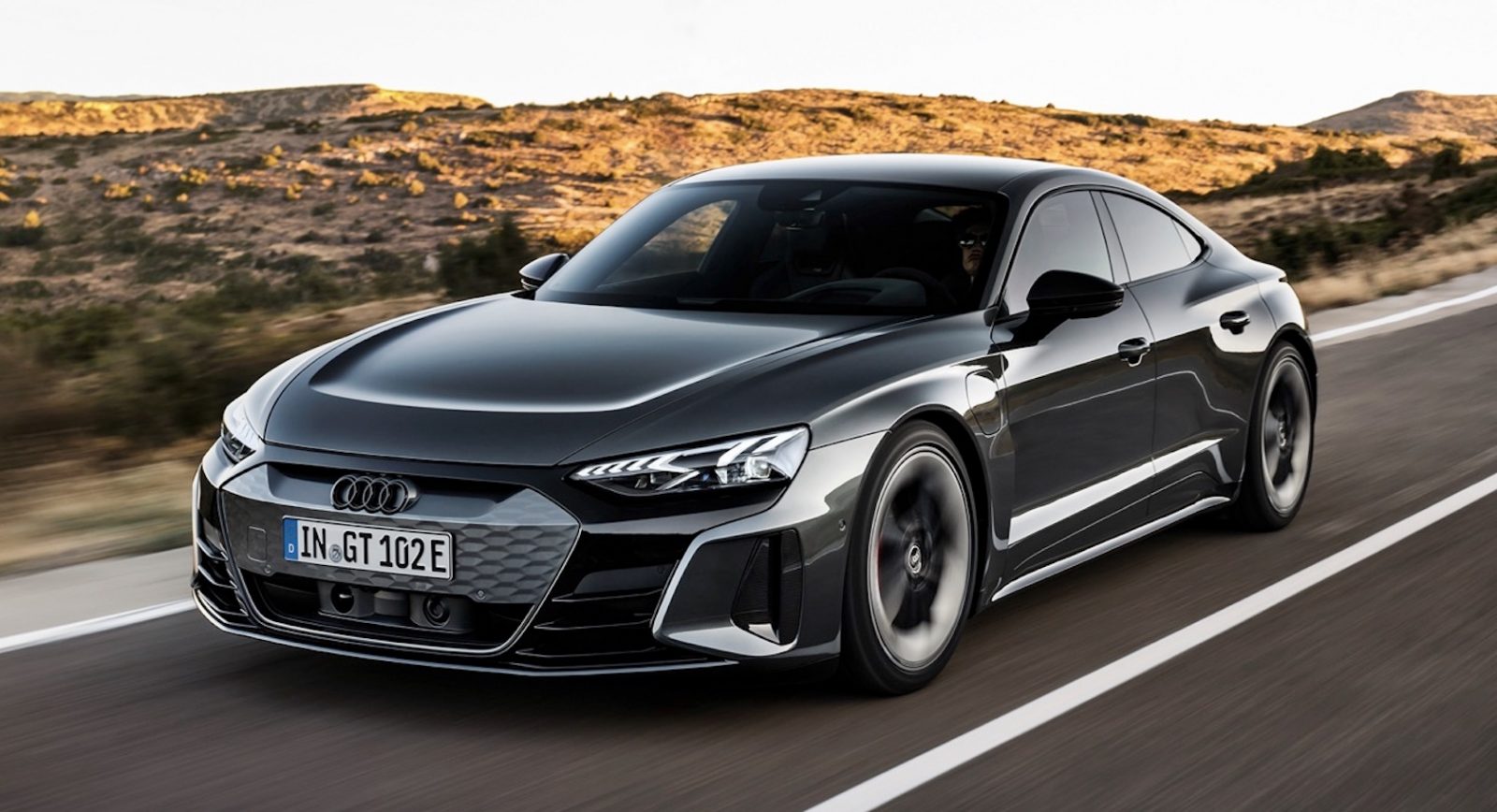 Price: Starting from $143,900
Power: 637 hp
Range: 236 miles
0 – 60 mph: 3.1 seconds
In my book, the RS E-Tron GT is by far the most beautiful EV on the planet. Those proportions are breath-taking. The fact that it shares all of the hi-tech mechanicals from the Porsche Taycan—including the platform, powertrain, suspension and battery pack, means that its a superb coupe to drive and very quick. The flagship version develops 637 hp and will accelerate from zero to 60mph in 3.1 seconds. And like the Taycan, the E-tron GT's DC fast-charger technology is quick too, getting the battery from 5 to 80 percent charge in 23 minutes.
No 3
Tesla Model S Plaid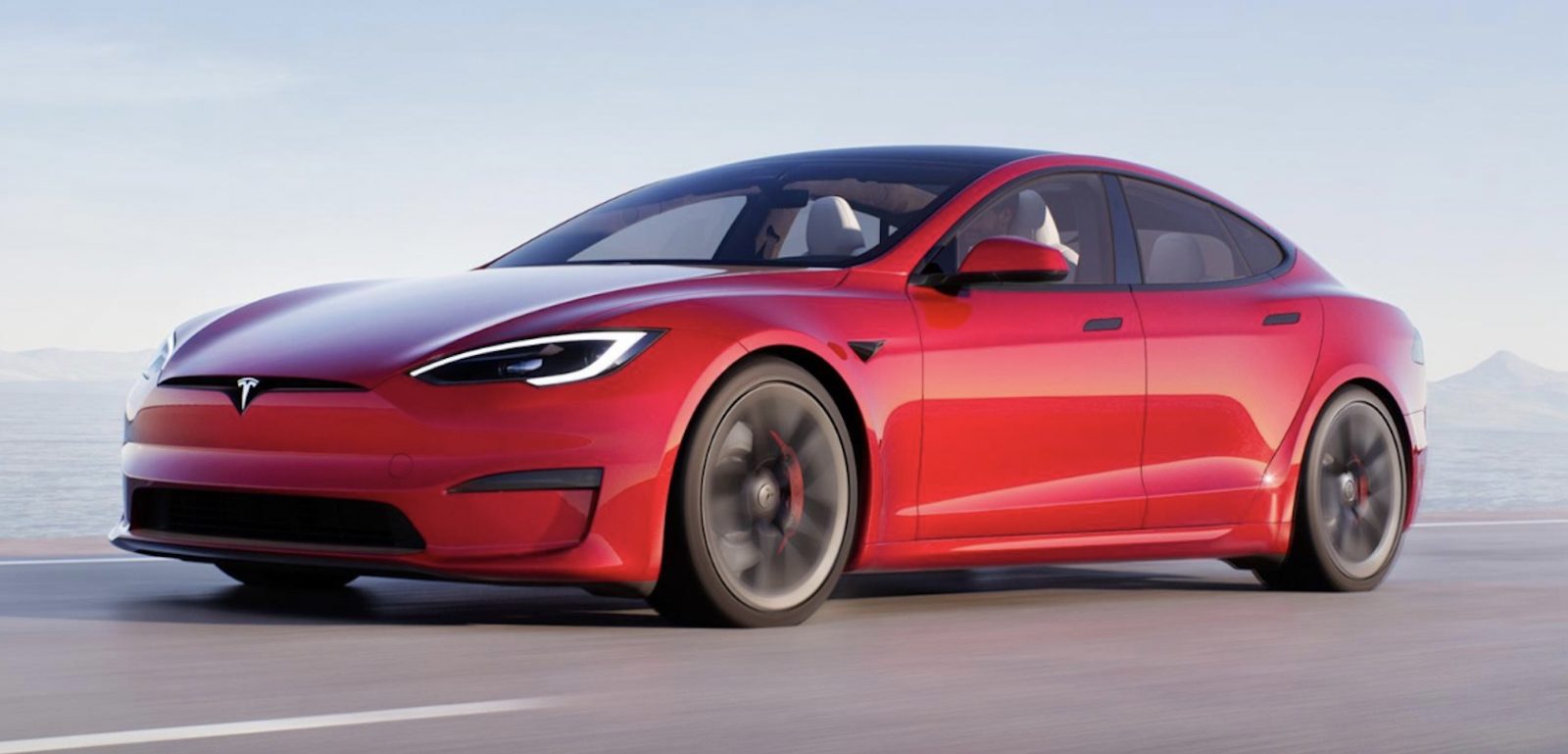 Price: Starting from $104,900
Power: 1,020 hp
Range: 396 miles
0 – 60 mph: 2.1 seconds
Up until very recently, the Model S Plaid was the fastest 4-door car on the planet thanks to its triple motors and AWD, until the Lucid Air Sapphire came along and edged it out of that top spot with an outrageous quarter-mile time of 9.1 seconds. The Model S was 0.2 seconds slower. And both cars did 0-60 in 2.1 seconds. [Disclaimer: The Plaid's latest 0-60 time, however, is reported as 1.99 seconds so it looks like we need another back-to-back test with Lucid]. While quicker than the top two in a straight line, the Model S cannot keep up with Porsche or Audi in handling prowess, thus slotting it into 3rd spot.
CONCLUSION
These are the best 3 EV performance cars available right now. The best handling is the Taycan, the best looking is the E-tron GT and the quickest (for the time being) is the Model S Plaid. Also, dare we say it's the Tesla that wins the charging comparison with its growing Supercharger network which can replenish a battery from 10—80% in around 25 minutes—although we are hearing murmurings that Tesla has just opened up its Superchargers to non-Tesla EVs. So check your area. If the Lucid Air Sapphire was readily available, however, I probably would have squeezed it in just above the Model S Plaid given its eye-popping acceleration and greater levels of luxury.