No 1: Ram 1500
No 2: Ford F-150
No 3: GMC Sierra 1500
Full-sized pickup trucks are the top three best-selling vehicles in America, and with new entries into the segment from the likes of Ford, Chevy, and Toyota recently, the competition is as intense as its ever been. But even though the Ford F-150 has been the biggest-selling truck in the U.S. for 46 years straight, with over 640,000 units sold in 2022, it's no longer considered the best.
Full-sized truck popularity stems from their roominess, practicality, and towing capacity, plus of course the bragging rights part of the equation— as trucks can generate mighty strong affiliations with many owners. But trucks today can accelerate faster than some sports cars while offering greater interior luxury than ever before—yet another reason why more people visit truck showrooms than dealers of any other segment.
In this buyers' guide, we will list up the best 3 full-sized trucks in America, and see how the F-150 fared.
No 1
2023 Ram 1500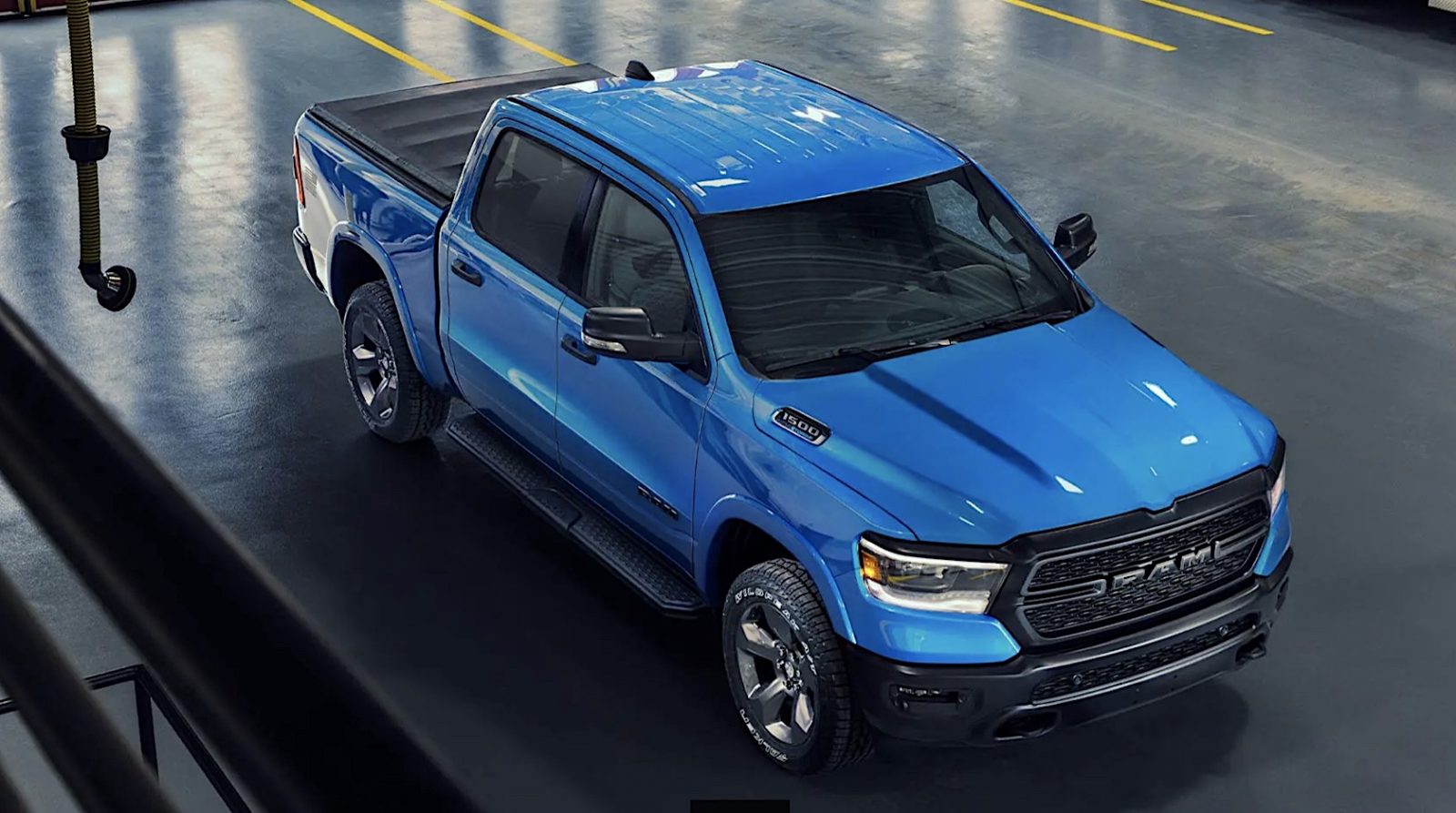 Price: Starting from $39,305
Engines: 3.0-liter V6 diesel
Power: 260hp
Tow rating: 12,750 pounds
Carlist Score: 9.5/10
The Ram comes in two distinct trims—the 1500 Classic and the 1500. But if we call apples, um, 'apples,' then the 1500 Classic is just a marketing guru's way of making an old model sound new, or classic=last generation model. The current-generation model Ram 1500 however—that's the "1500," debuted in 2019, and although this genre has welcomed new trucks from Ford, Chevy, GMC, and Toyota, the Ram 1500 is still the best driving and most comfortable of the segment. You get a choice of 3 powertrains; a 260 hp turbo diesel 3.0-liter V6, a 305 hp 3.6-liter V6, and a 395 hp 5.7-liter V8, with all engines married to an 8-speed auto transmission. The Ram also incorporates a split-folding tailgate and lockable bed cargo boxes, enhancing the pickup's practicality. The 1500 also comes with a huge 12.0-inch infotainment touchscreen to improve navigation and your in-car sound experience. With a top-class 12,750-pound max tow rating and compliant ride quality, the 1500 is our list-topping pick here.
No 2
2023 Ford F-150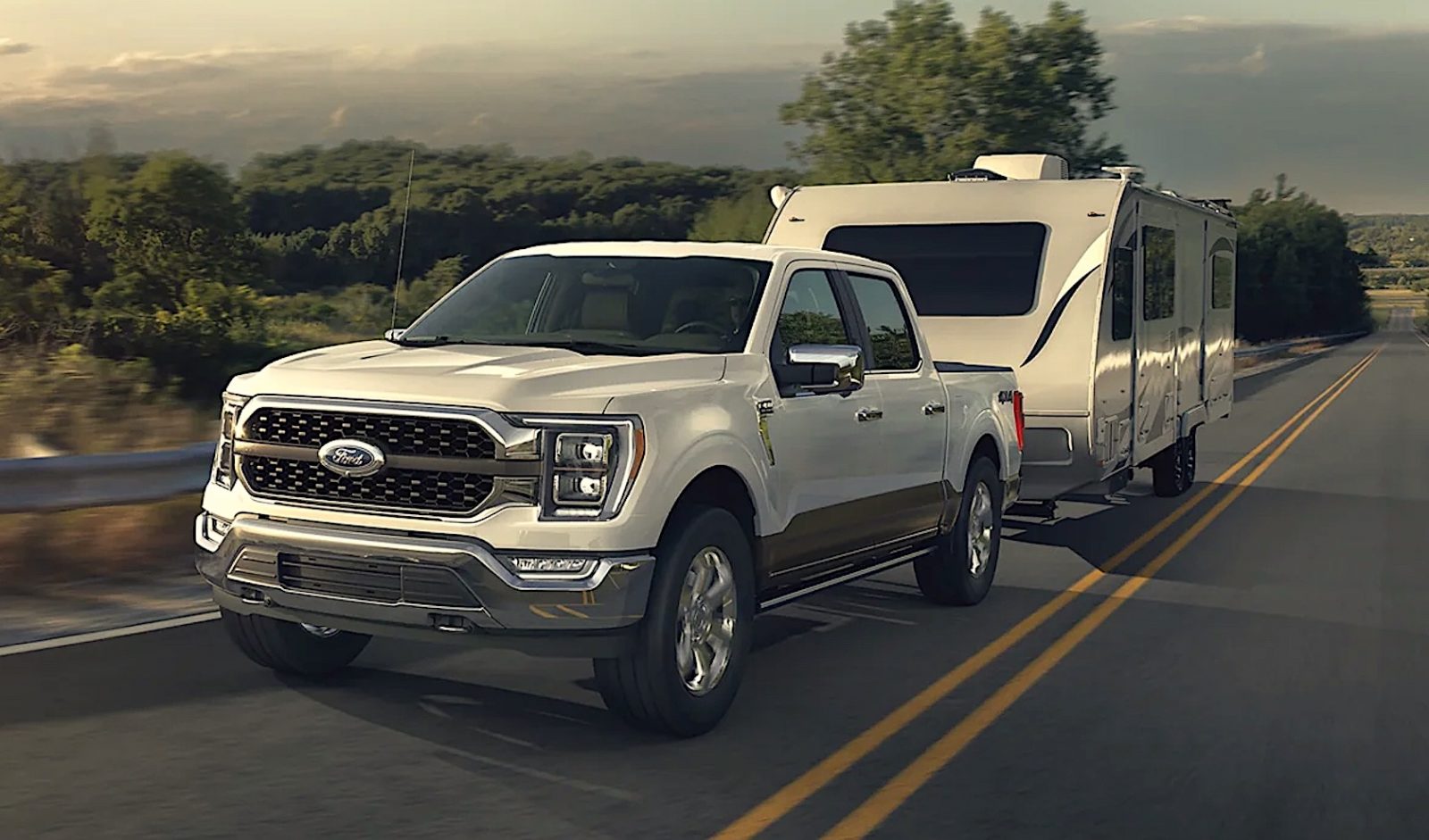 Price: Starting from $35,680
Engines: 3.3-liter V6
Power: 290 hp
Tow rating: 8,200 pounds (3.3L) / 14,000 pounds (3.5L V6 turbo)
Carlist Score: 9/10
America's most popular full-sized truck keeps breaking records, but in this list, the F-150 slots into a solid 2nd place behind the Ram. There are reasons the Ford continues to sell in record numbers. The F-150 gives the market what it wants—an upgraded cabin, bold design and a wide range of powertrains including a 290 hp 3.3-liter V6, a 325 hp twin-turbocharged 2.7-liter V6, 400 hp 5.0-liter V8 durability, as well as a 250 hp 3.0-liter diesel V6. And for the first time, a hybrid powertrain is offered—a 400 hp 3.5-liter V6 turbo with a 35kW electric motor offers owners up to 700 miles of range. A newly launched fully electric F-150 Lightning truck is making waves in this segment too thanks to its impressive performance and acceptable range. The battle between the Ram 1500 and the Ford F-150 for the No 1 spot was tight, but the Ram just pipped the Ford at the post thanks to its better ride quality and classier interior design and quality.
No 3
2022 GMC Sierra 1500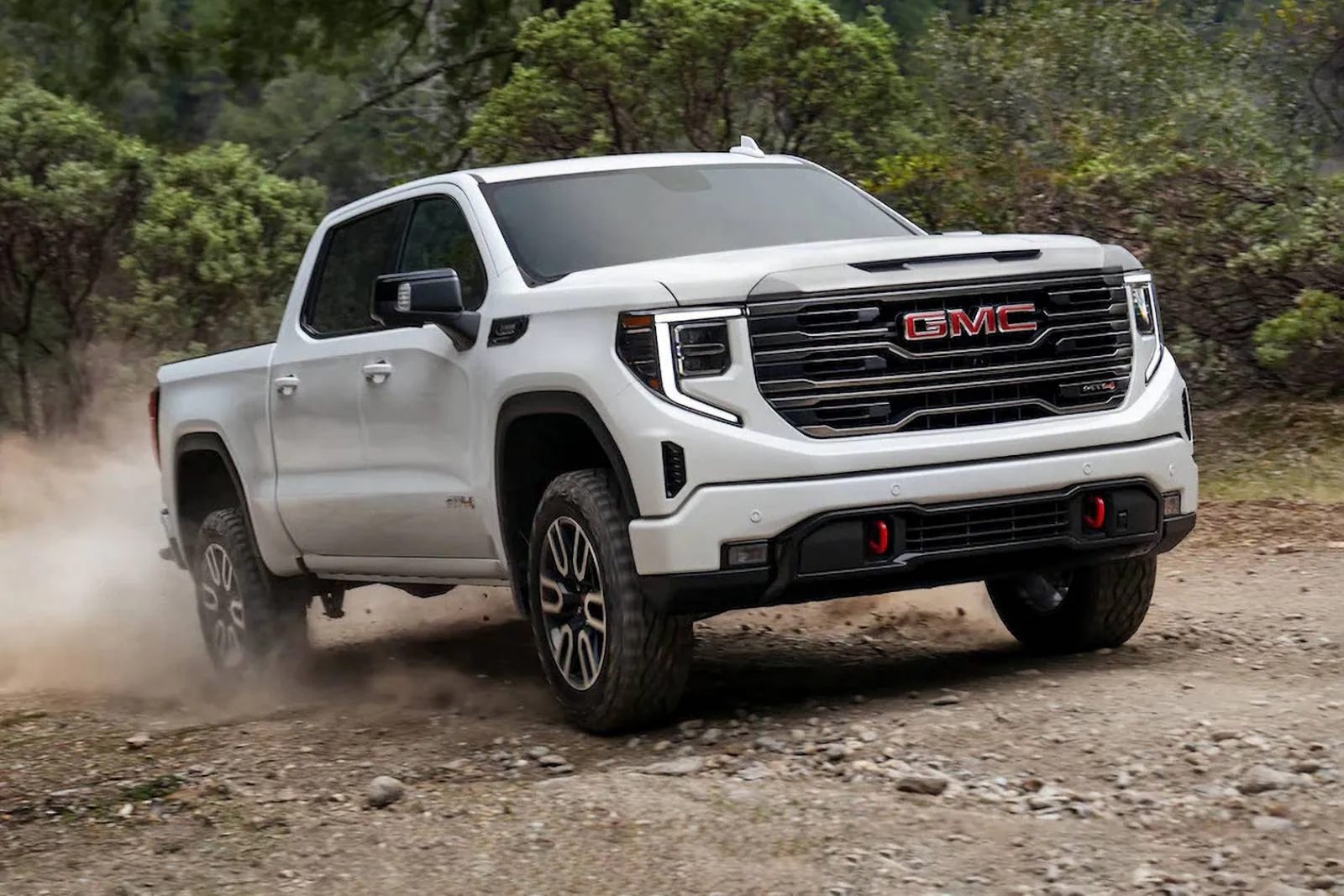 Price: Starting from $37,445
Engine: 2.7-liter turbocharged inline-4
Power: 310 hp
Tow rating: 13,200 pounds
Carlist Score: 8.5/10
The Sierra 1500 just beat out its sibling, the Chevrolet Silverado to grab 3rd spot on our list. Part of its charm comes from its similarities to the Chevy, but it is also more configurable, being available as a single cab, double cab or 4-door crew cab with various-sized beds. It also gets several engine variations like the 310 hp 2.7-liter inline 4 turbo, a 355 hp 5.3-liter V8, and a 420 hp 6.2-liter V8, as well as a turbo-diesel. It also boasts the 3rd largest towing capacity of all half-ton pickups with 13,200 pounds. Inside, it employs a sizable 13,4-inch touchscreen, but the rest of the cabin's quality and feel loses out to that of the Ram 1500 and Ford F-150. Overall it's a strong, versatile package that performs well in all conditions.
CONCLUSION
It will be hard for many to ignore the draw of the big-selling, hugely popular F-150, especially as it sits firmly entrenched in the full-sized truck segment with the lowest base price of any truck. But at the end of the day, we feel that the Ram 1500, which offers a versatile selection of powertrains, is still the best driving, most comfortable and boasts the highest quality cabin of the segment.