1. Kia Carnival
2. Toyota Sienna
3. Honda Odyssey
SUVs and pickup trucks might be the most popular genres on the roads right now, but minivans are way up there too—serving a crucial role for families wanting 7 or 8 seats to cater to the needs of three generations of their clan. But that minivan also needs to have power-sliding doors, easy access and exit, good mileage, top-class safety, a comfortable ride, good handling, and tech to keep the whole family entertained.
Our best 3 minivans for your money are the following trio. We've examined their design, functionality, ease of access, safety, tech and ride and handling to arrive at our ratings.
1. 2023 Kia Carnival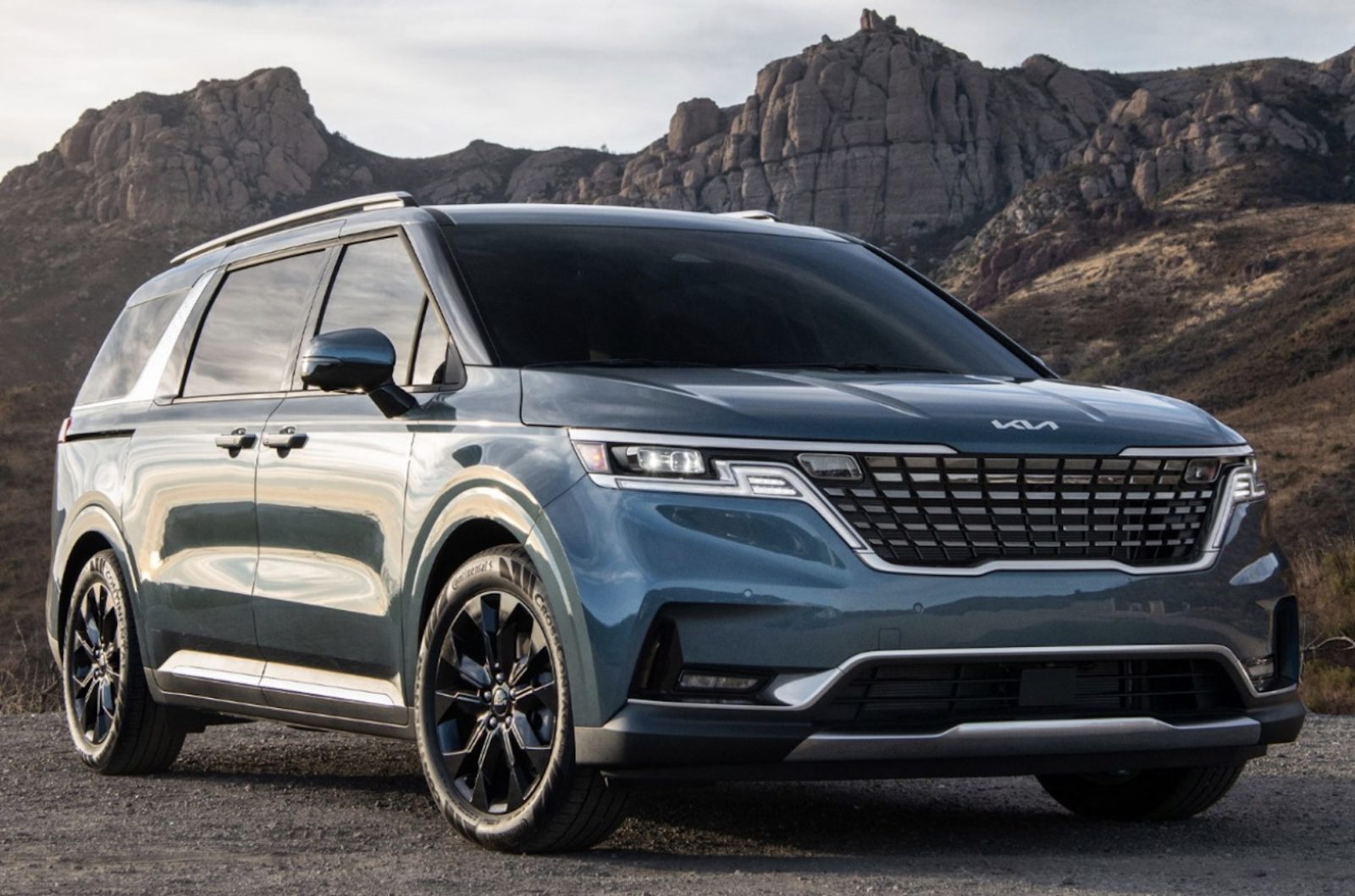 Price: Starting MSRP $33,100
Combined Mileage: 22 mpg
Carlist ranking: 9.2/10
The Kia Carnival is a whopping $3,000 cheaper than its nearest rival—the Sienna. That is a significant saving when you're counting pennies. This Kia may resemble an SUV at first glance, but this vehicle is definitely a bonafide minivan. Its low floors, class-leading cargo space and handy sliding doors attest to that fact. Clothed in stylish sheet metal with a unique grille and headlight setup plus a well-appointed cabin, the Carnival is our No 1 minivan thanks to its combination of competitive features and the lowest entry price in the segment. However, with no hybrid option, it's less fuel-efficient than its main rivals. As a 7-seater available in 5 trim levels, the Carnival starts at $33,100 and comes with a gutsy 290-hp 3.5-liter V6 engine and front-wheel-drive. This Kia is estimated to deliver 19 mpg in the city and 26 mpg on the highway, and 22 mpg combined, making it less effect than its rivals It's a thoroughbred minivan with three rows of seating and power-sliding doors that make this vehicle a family-friendly favorite. A special is its camera system that lets the driver keep an eye on children in the third row of seats. However, unlike the Toyota Sienna, the Carnival doesn't provide all-wheel-drive, nor does it offer a hybrid variant.
2. 2023 Toyota Sienna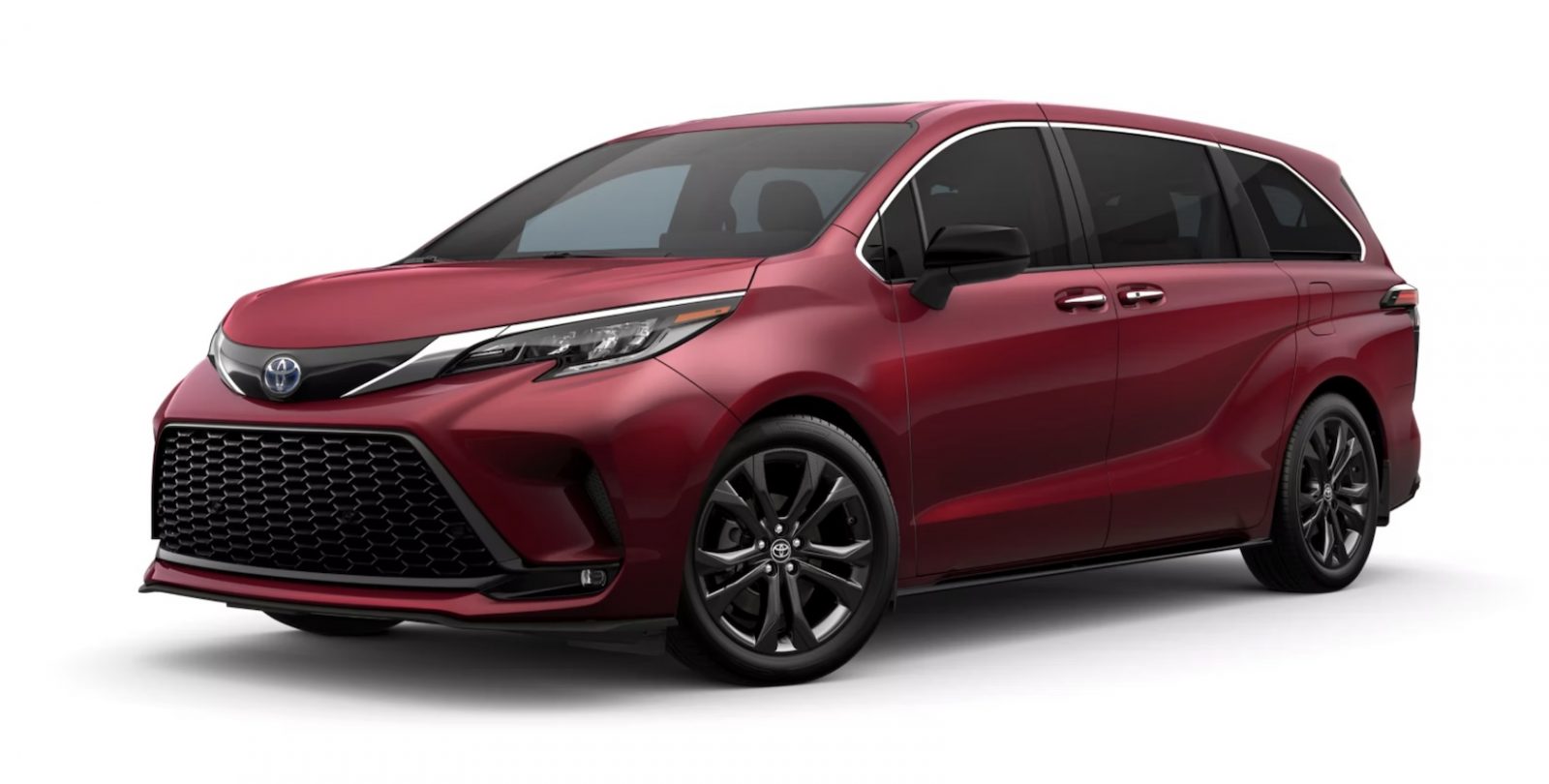 Price: Starting MSRP $36,135
Combined Mileage: 36 mpg
Carlist ranking: 9.0/10
With its flared rear fenders and bold street presence, the Toyota Sienna is an imposing sight on the road. It also boasts a high-quality cabin and is one of the most fuel-efficient minivans you can buy. That said, it has less horsepower than key rivals and a less versatile interior. Offered as an 8-seater in 6 trim levels, the front-wheel-drive Sienna starts at $36,135, and delivers 36 mpg in the city and 36 on the highway. The entry-level powertrain consists of a 2.5-liter gasoline-powered four-cylinder engine and a pair of electric motors that combine to generate 245 hp. All-wheel drive is available and adds a third electric motor up the back that drives the rear wheels. This all-wheel-drive version is not alone though, rivaled by the Chrysler Pacifica's AWD setup. Unlike the Kia Carnival and Honda Odyssey, the Sienna's second-row seats are not removable, affecting its flexibility. The Toyota also lags behind the Odyssey, Carnival, and Pacifica in horsepower.
3. 2023 Honda Odyssey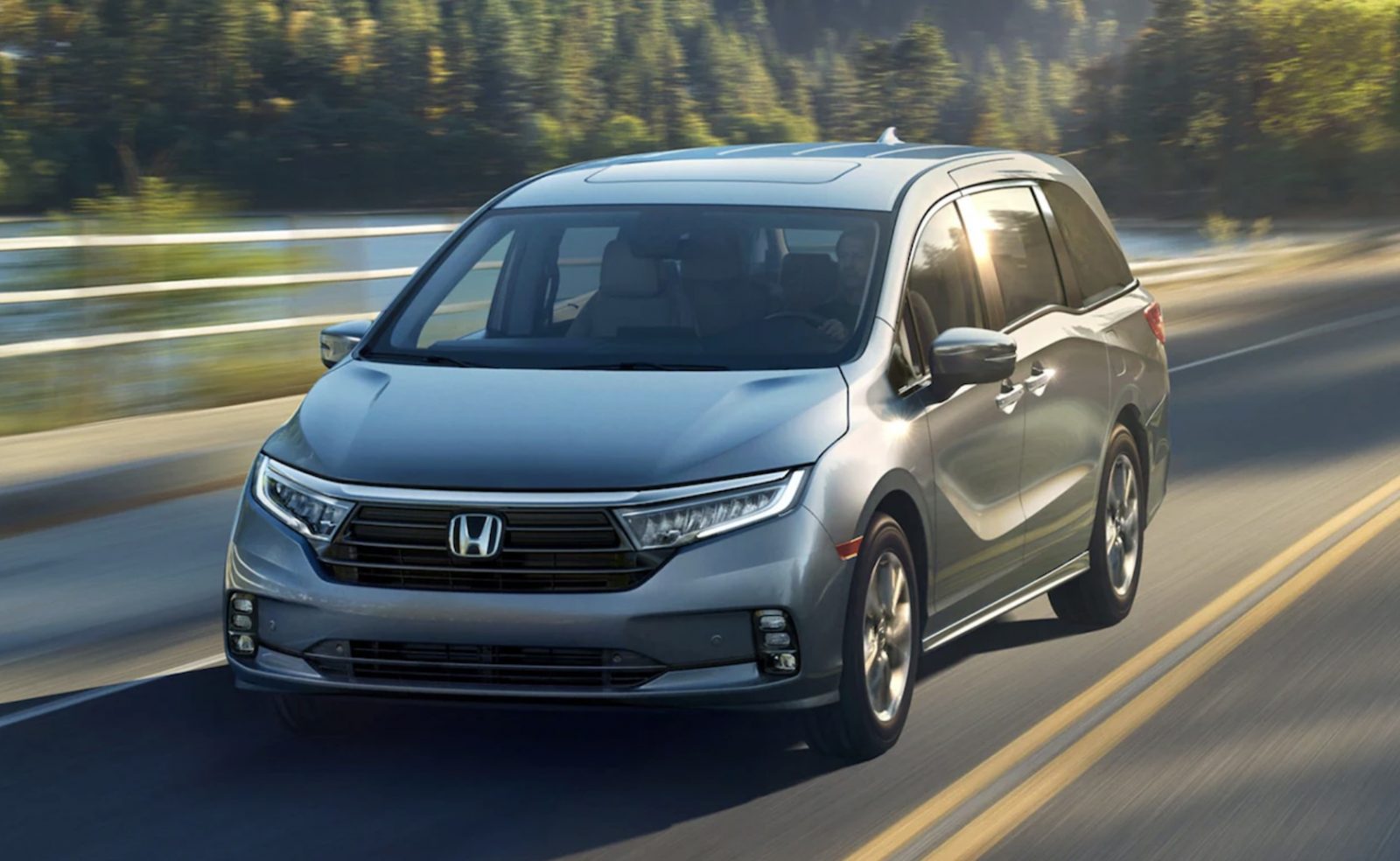 Price: Starting MSRP $37,490
Combined Mileage: 22 mpg
Carlist ranking: 8.8/10
This was a close finish for third. The Chrysler Pacifica polled the same as the Honda but we opted for the Odyssey because the base trim Pacifica is not as refined as the Honda and the Pacifica plug-in hybrid model is overly expensive. In fact, the Odyssey offers the most refined ride in its class, as well as agile handling and perky acceleration from its V6. Inside, its tricky seat arrangement will impress. The Odyssey's novel Magic Seat system allows you to position the second-row seats in a variety of ways—including a configuration that will keep the ankle biters from getting into tangles up the back, while the third row artfully disappears into the floor for more space. Its cabin might not be as well connected or tech-focused as the Kia or Sienna, but its optional rear seat entertainment system will help keep the kids out of mischief. Available with 8 seats and in 5 trim levels, the Odyssey is powered by a 3.5-liter V6 driving the front wheels and pumping out 280 hp through a 10-speed auto box. This powertrain delivers 19 mpg in the city and 28 mpg on the highway. Recognized as one of America's best-selling minivans year after year, the Odyssey delivers the space, comfort, and features most minivan buyers want, plus the highest safety ratings and Honda's reputation for reliability.
CONCLUSION
All three minivans offer great value for money, although it's hard to ignore the Kia's low price, undercutting its rivals by $3,000. For something more stylish but less fuel efficient, go for the Kia. If you desire a hard worker, with good fuel economy but less power, then the Toyota could be for you. And then again, if you want to full package that includes excellent features, power and a tricky interior, then opt for the Honda.