No 1: Ford F-150 Raptor
No 2: Ram 1500 TRX
No 3: Hennessey Goliath 800 Supercharged (GMC Sierra)
The pickup truck graduated from its position as a mere workhorse for farmers and tradesmen over 50 years ago. In those days, buyers would look for a truck that offered high payload capabilities and strong towing capacity, and of course delivered enough power. Today, however, payload and towing do play a part in the equation, but what's more important to many buyers now looking for muscle pickups are high performance engines, sports car-like suspension systems, luxury interiors and the latest and greatest tech.
Recent pickup trucks offer loads of options and styles and therefore appeal to a far wider section of the buying public. In fact, pickup trucks are so popular now that sales exceeded those of normal car for the first time in the U.S. in 2020. The trend is that people are switching from normal cars to trucks as their main form of transportation. And in the same way the fully electric trucks, like the F-150 Lightning, are starting to catch on, high performance pickups have gouged out a small but growing niche in the market.
Let's check out the Best 3 high performance trucks you can buy now.
1. Ford F-150 Raptor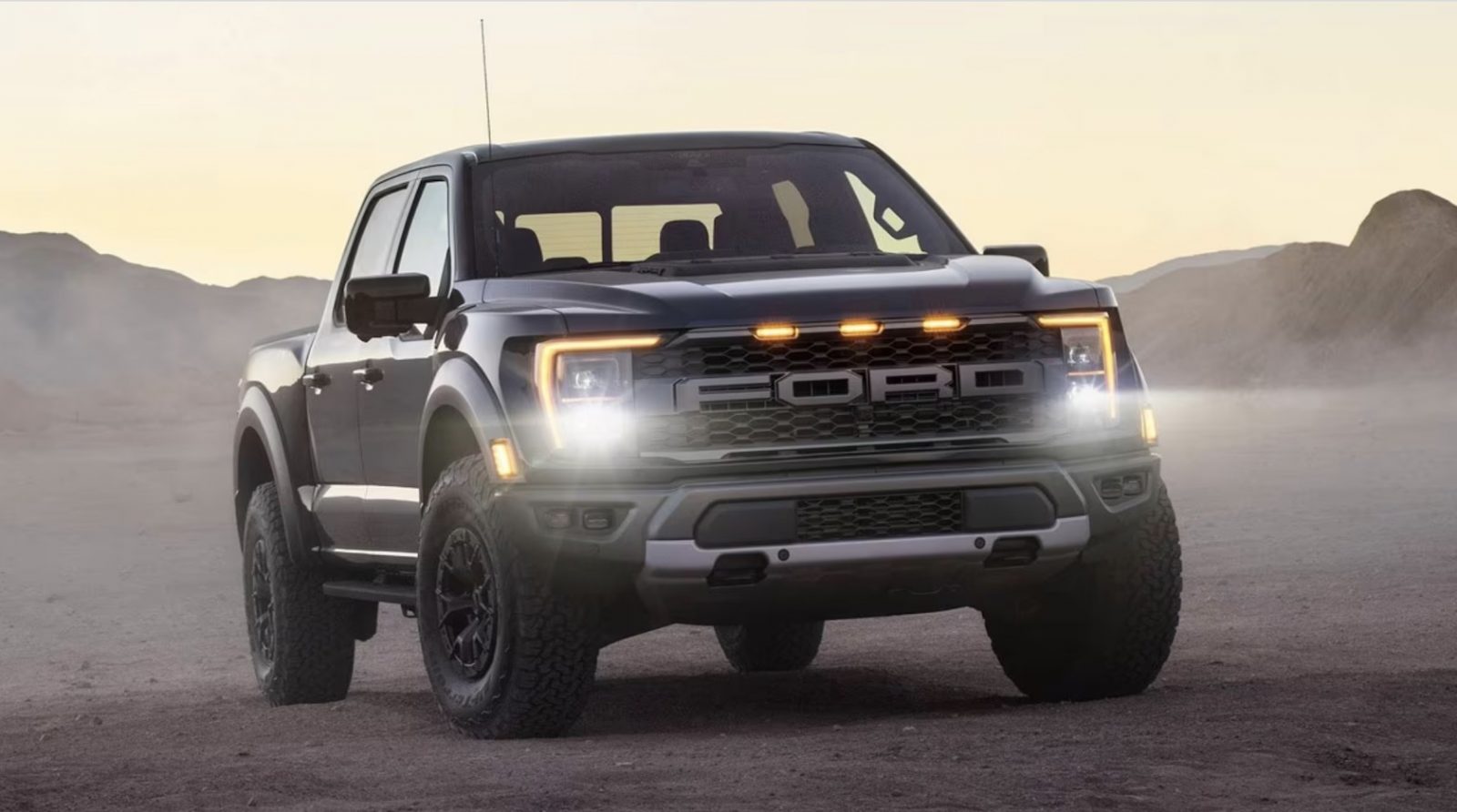 Price: Starting from $76,775
Power: 450 hp
Towing Capacity: 8,200 lbs
The base F-150 might be the biggest-selling truck in the United States, but its high performance F-150 Raptor version polls at the top of our muscle truck list as well due to its superb combination of macho looks, power, ride, handling, refinement and tech. On the outside, it boasts an aggressive front grille, aluminum skid plate, LED lighting, and flared front fenders. Under the huge hood, its powered by a twin-turbocharged EcoBoost V6 generating 450 hp and 510 ft-lb of torque mated to a 10-speed auto gearbox. The Raptor also gets a factory tuned off-road suspension system, making it unbeatable off-road. This pickup employs some of the most high-tech features of not only trucks but of any production car—including FOX Live Valve Racing shock absorbers, low-speed, low-traction Trail-Control cruise control, Dynamic Hitch Assist, Curve Control, and AdvanceTrac with roll stability control.
2. Ram 1500 TRX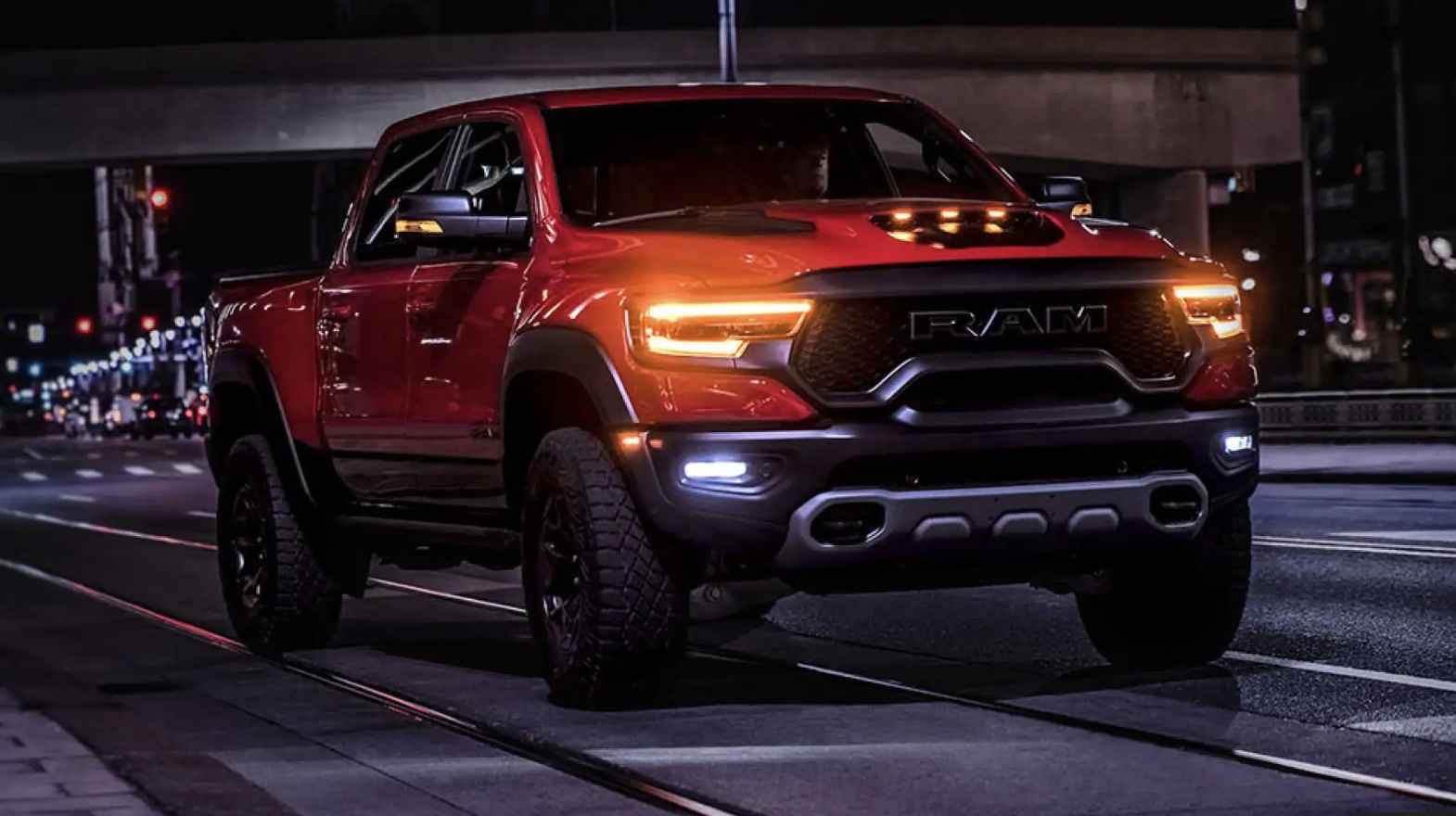 Price: Starting from $83,890
Power: 702 hp
Towing Capacity: 8,100 lbs
The Ram 1500 TRX is the second quickest gasoline powered pickup on the market today after the F-150 Raptor R. It's pure muscle outside and in. This Ram boasts a sexy flat bottom steering wheel, leather-trimmed seats, aluminum paddle shifters, a 12-inch touchscreen infotainment system, premium Harman Kardon sound system, steering angle sensor, onboard Dyno, and launch control—yes, a launch control! Sprinting from 0-60 mph in just 3.7 seconds, making it just quicker than a Porsche 718 Cayman GT4! That's because the TRX is powered by a 702hp 6.2-liter Hemi V8 and its also equipped with huge 15-inch brakes and Bilstein Black Hawk E2 shocks, which means it's ready to take you anywhere, no matter the terrain.
3. Hennessey Goliath 800 Supercharged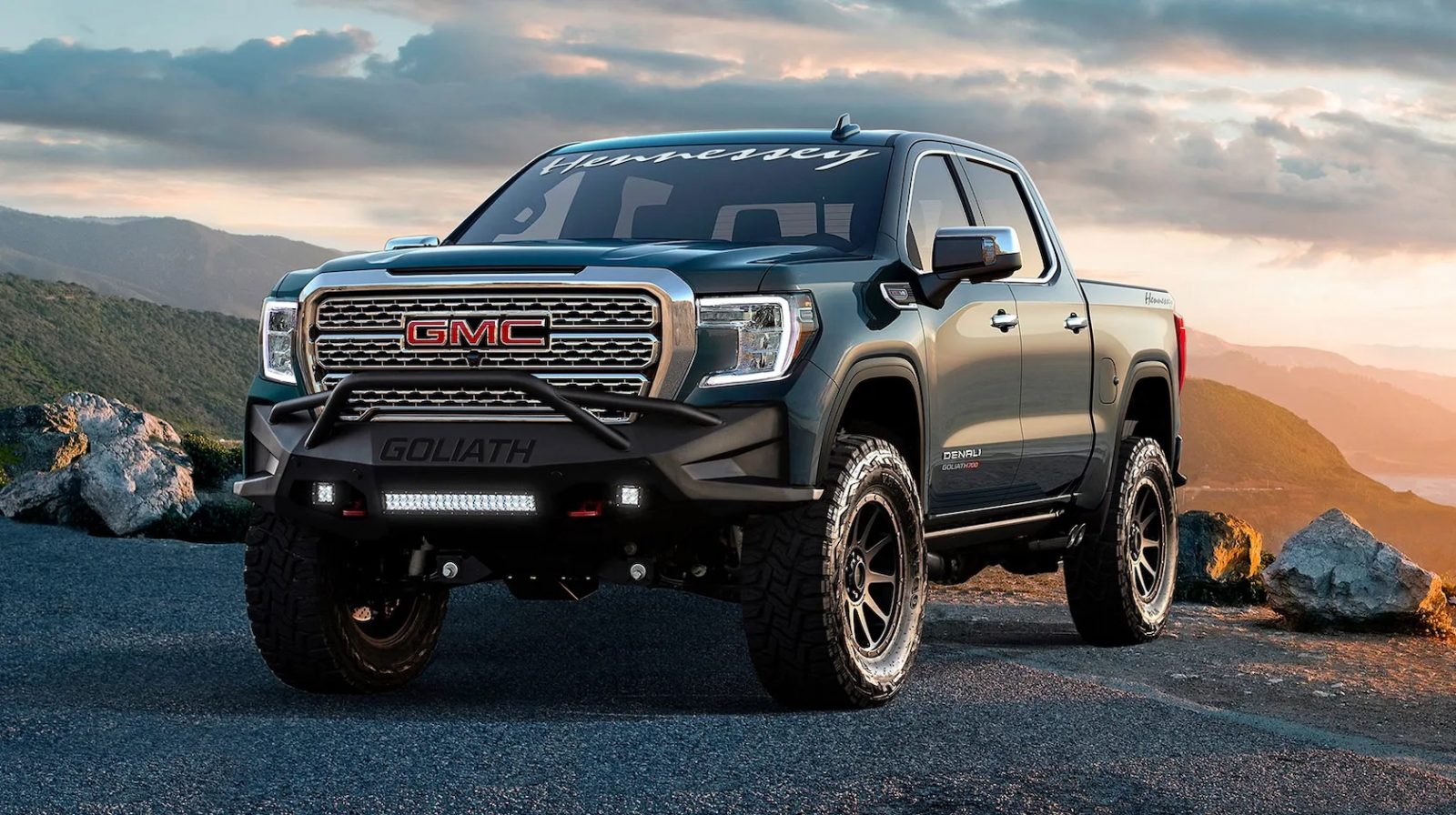 Price: Starting from $75,000 (upgrade itself costs $26,950)
Power: 805 hp
Towing Capacity: 8,000 lbs (est.)
This is the gutsiest truck out there. Based on the GMC Sierra pickup, the Goliath 800 Supercharged sees Hennessey take a stock V8 truck, and turn it into an 805 hp monster powered by a 6.8-liter supercharged V8. Undercutting the 4.0 second barrier for the jump from zero to 60 mph, this muscle truck can outperform some supercars. Pumping out 812 ft-lbs of torque through an upgraded, quick-shifting 10-speed auto transmission, it can even keep up with the likes of a Ferrari 488 in a quarter mile race. The Goliath's cabin is a match for its rugged and mean looking exterior, with bespoke seats, quilted stitching, and embroidered headrests, as well as loads of bespoke hi-spec hardware like custom-made HPE camshaft and pushrods.
CONCLUSION
So with a muscle truck, you can have your cake and eat it too. You can have a "family car" that seats 5 comfortably, that enables you to go shopping, take the kids to school, and then on the weekends, you can race it against Ferraris and Lambs down at the local track. Sales of big pickups show no sign of slowing down. And muscle pickups have developed a strong niche market that demands plenty of power and sport car-like handling and in some cases, even launch control! To be honest, any of the three muscle trucks above with deliver loads of thrills but we feel the Raptor offers the best collection of power, handling and interior quality and appointments.