The airwaves and social media are full of the latest electric vehicle (EV) related news that seems to get more intense every day. But while EVs continue to sell in persistently larger numbers each year, we can't ignore the reality that traditional gasoline or hybrid-powered compact SUVs still cling onto the lion's share of cars ending up in people's garages. In fact, many of the most familiar SUV names just happen to be the sales leaders of their respective brands.
This subcompact (ultra-small) SUV segment is also one of the most highly competitive ones around which leads manufacturers to rehashing, refreshing, and redesigning their top models pretty must every year. So we think it's time to see which SUVs are grabbing the most attention out there. Our top three are as follows.
1. Volkswagen Taos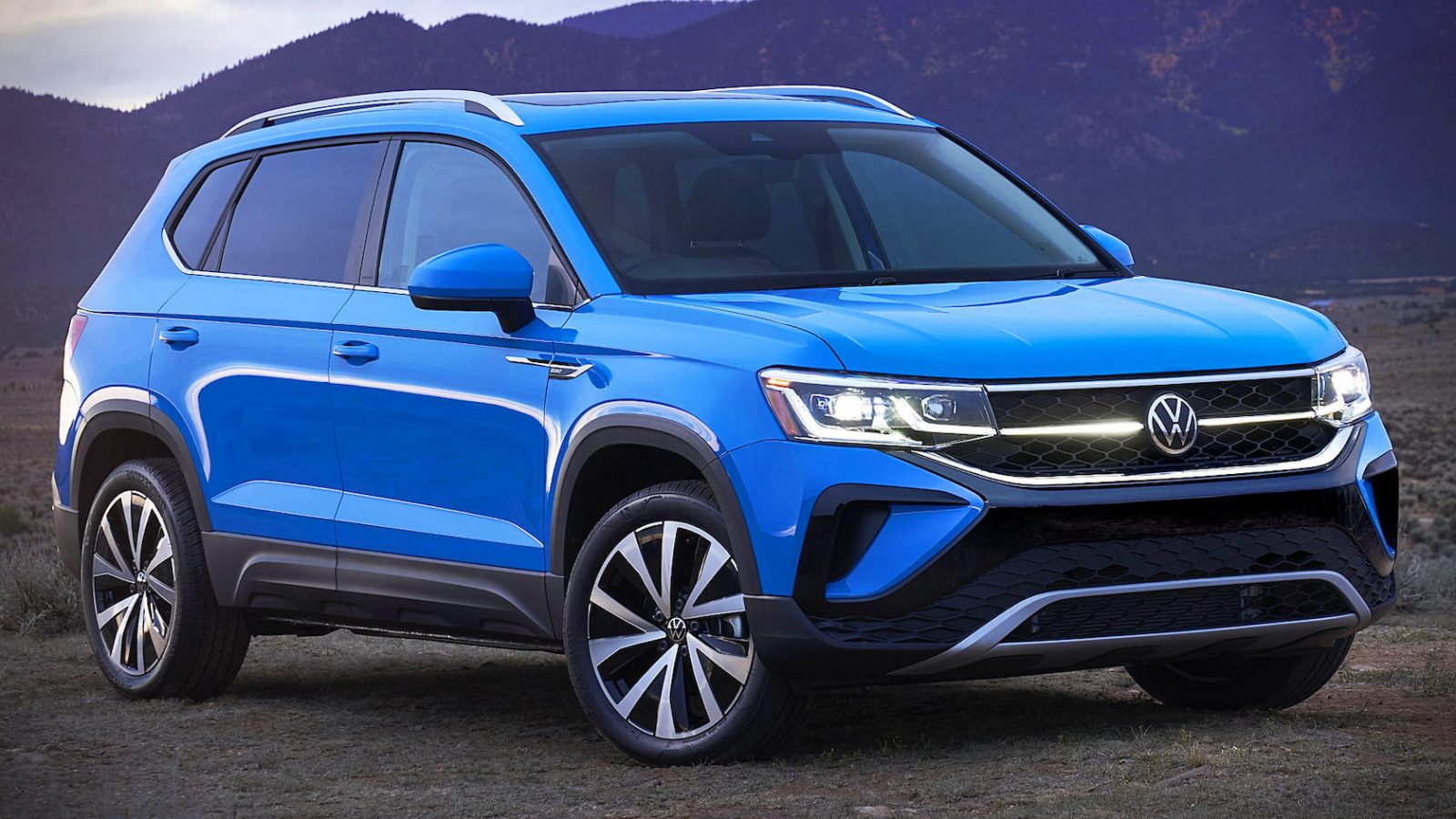 Price/MSRP: $24,155 – $28,925
Carlist Rating: 8.5/10
Volkswagen's smallest SUV is a big deal. Slotting below the Tiguan in size and price, the new Taos packs in plenty of modern tech and safety features into a tidy but spacious package. While the transmission might meander between gears at times, that's about the vehicle's only shortcoming. It's one of the most well-rounded and family-friendly offerings in the class.
Because it only launched last year, the Taos enters 2023 with minimal changes. Two previously optional driver-assist features for the base S trim — automatic emergency braking and blind-spot warning — have been made standard across the board.
Making it one of the quickest in the class, a 158-hp turbocharged 1.5-liter four-cylinder engine propels the Taos sufficiently to a 0-60mph time of 7.8 seconds, which is really only attainable if you engage the car's—wait for it—yep, launch control! That's surprising as it's also one of the biggest, offering an impressive amount of space for passengers and cargo. Overall, the Taos is a well-rounded SUV with a compelling blend of convenience, utility, and value. Check out our Expert Rating below to see how the small VW compares to competitors such as the Chevrolet Trailblazer, Mazda CX-30, and Hyundai Kona. It corners well with precise steering, rides smoothly on all road surfaces, and boasts a high-quality cabin. Luckily, the Taos did not inherit the brand's latest touch-sensitive controls that can be irritating but it did get a wireless charger, and access to Apple CarPlay and Android Auto.
2. Chevrolet Trailblazer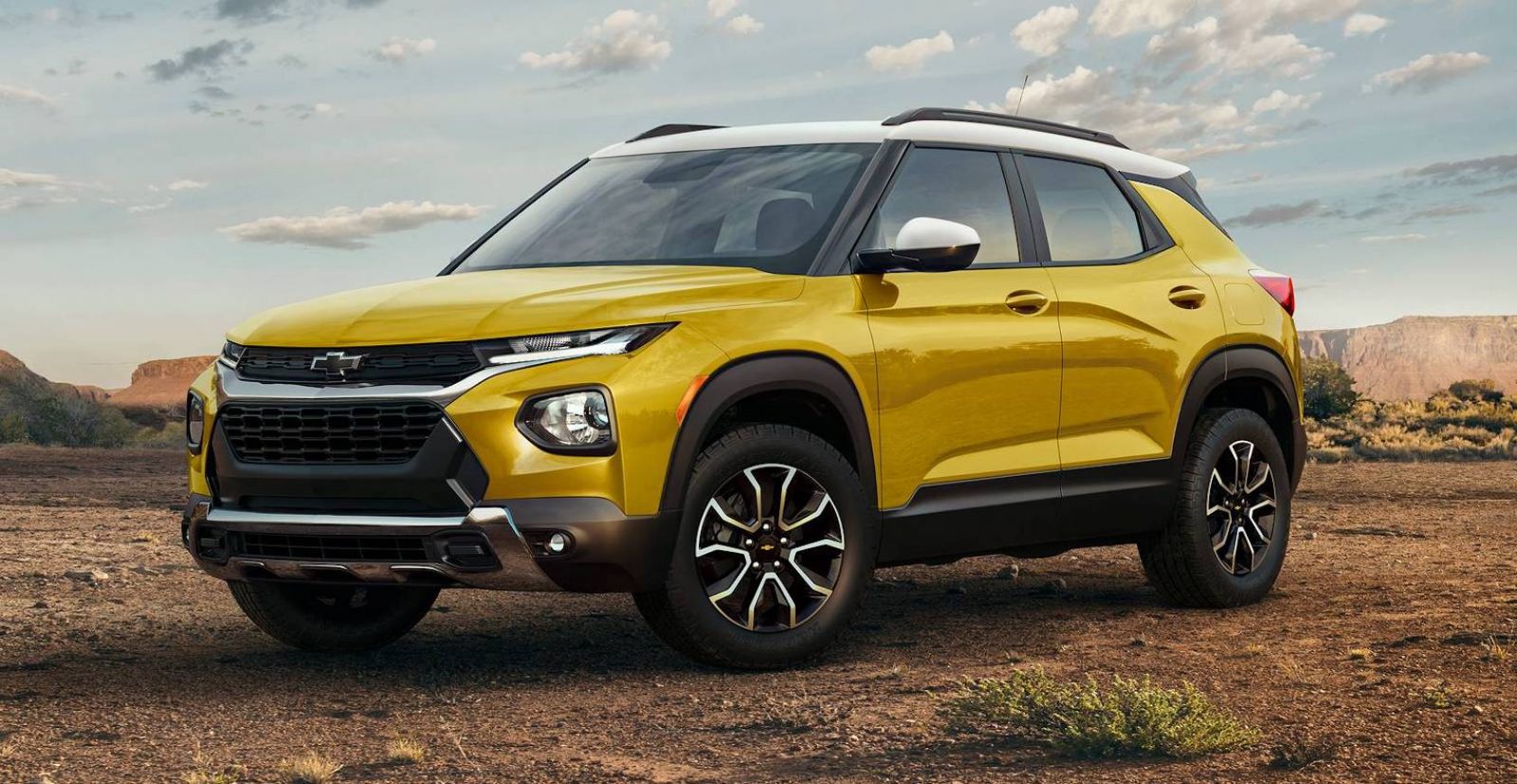 Price/MSRP: $22,100 – $27,700
Carlist Rating: 8.3/10
The latest Trailblazer is just that—a trailblazer. Or in other words, it's surprisingly good. It might not be the most efficient or the best-performing car in its class, but it is pleasingly competent at pretty much everything it does. Easy to park and boasting decent fuel economy, this Chevy takes the challenge right up to its rivals, and beats most of them at their own game.
Powered by a turbocharged 137-hp 1.2-liter engine with a suitably quick-shifting 9-speed auto, the Trailblazer is fast enough, reaching 60 mph in 9 seconds. If you need more herbs, then opt for the all-wheel-drive option with a gutsier engine. It is not as nimble as the Taos but it steers well and rides smoothly.
Inside the nicely appointed cabin, technology features are plentiful and include standard wireless Apple CarPlay and Android Auto. Audio controls and an intuitive touchscreen round out a comprehensive infotainment package that is pleasant to use. The Trailblazer has a comfortable ride for a small SUV, especially at highway speeds, while it offers a good balance between analog and digital controls, with everything easy to figure out at first glance.
3. Mazda CX-30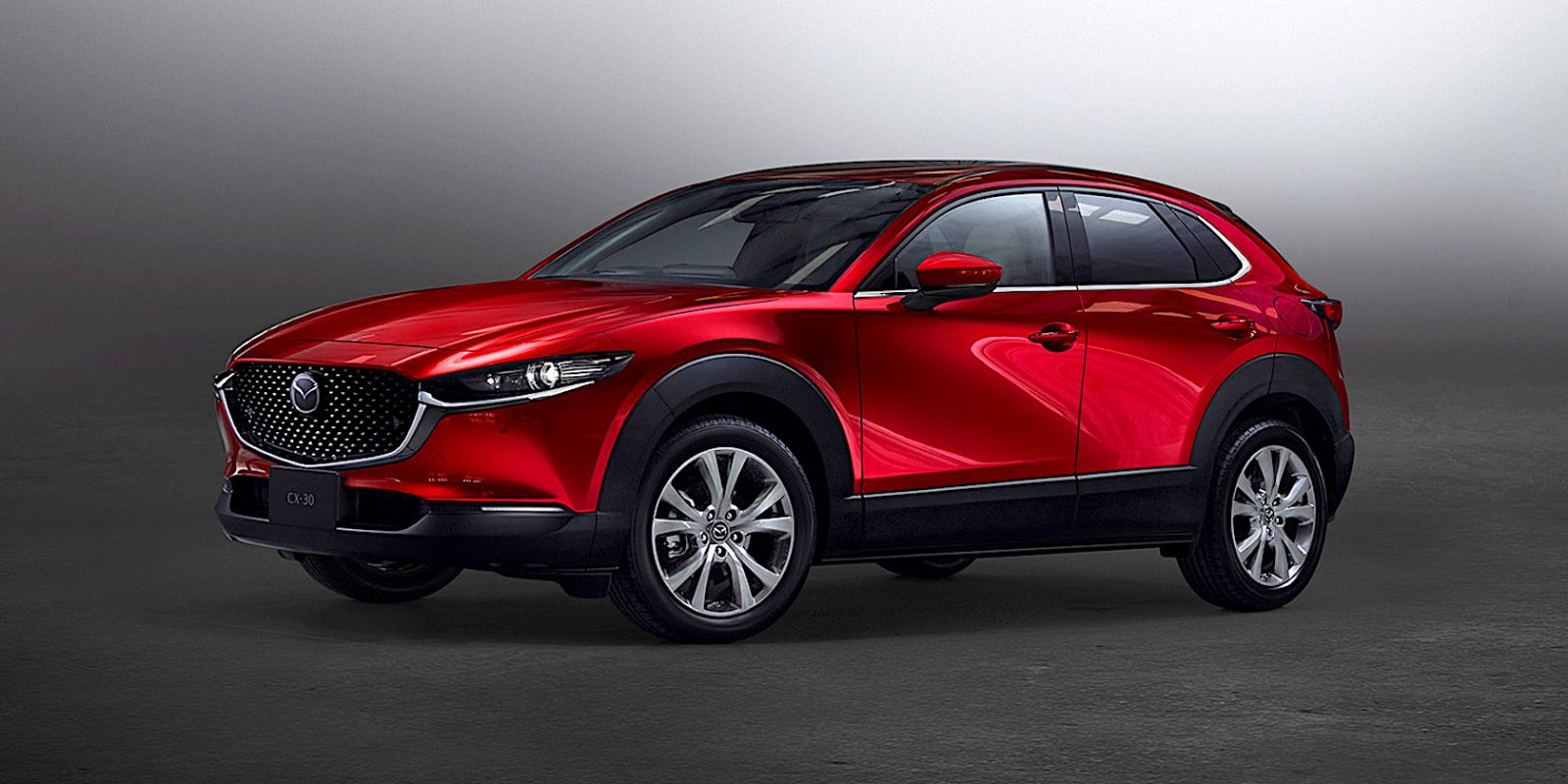 Price/MSRP: $22,950 – $35,400
Carlist Rating: 8.0/10
As arguably the best-looking SUV in its class, the Mazda CX-30 is sporty, nicely appointed and is one of our top picks. It also handles well and offers plenty of standard features for its price. Introduced in 2020 to slot between the Mazda CX-3 and the larger CX-5 and CX-50, the CX-30 drives and feels more like a hatchback than an SUV.
For 2023, Mazda has made a few tweaks to the CX-30 which include its base 2.5-liter engine now getting better fuel economy, as the EPA elevates its combined mileage by a hefty 3 mpg compared to last year. The engine also produces 5 more hp. The CX-30's turbocharged engine is still available but Mazda has discontinued the previous entry-level 2.5 Turbo trim, meaning that the more expensive 2.5 Turbo Premium is the only way to source a 2.5L turbo.
The car's infotainment system is well laid out, and navigating the controls with the rotary knob is not an issue. The biggest question mark in the Mazda is "Why doesn't the CX-30 have a touchscreen?"
OUR THOUGHTS
While the ultimate decision will come down to personal taste in terms of design and behind-the-wheel satisfaction, the Taos provides more passenger and cargo space than the CX-30 and is more fuel efficient, while the VW delivers better performance than the Trailblazer—making it a top choice, but only by a hair's breadth over the Chevy. In contrast, the Mazda drives better, looks better, and has a more upscale interior. Meanwhile, the Trailblazer offers more second-row space than the Mazda and more luggage room. However, the CX-30 has a power advantage over the Trailblazer and is more agile, with sharper more responsive steering.