No 1: Ferrari 458 Italia
No 2: Dodge Challenger SRT Hellcat Redeye Jailbreak
No 3: Ford Mustang Shelby GT500
We've done quite a few Buyer's Guides so far on Carlist—but this will be the first one that focuses exclusively on one sense—hearing, or should we say engine sounds in combination with exhaust notes. We know that electric vehicles (EVs) are slowly taking over, as more and more variants arrive in showrooms, and as more buyers make the switch from their internal combustion engines (ICE) to EVs. So if you're an aural type of person and you're into car sounds, we hope this list helps you to find a car that satisfies your taste in heavy metal music.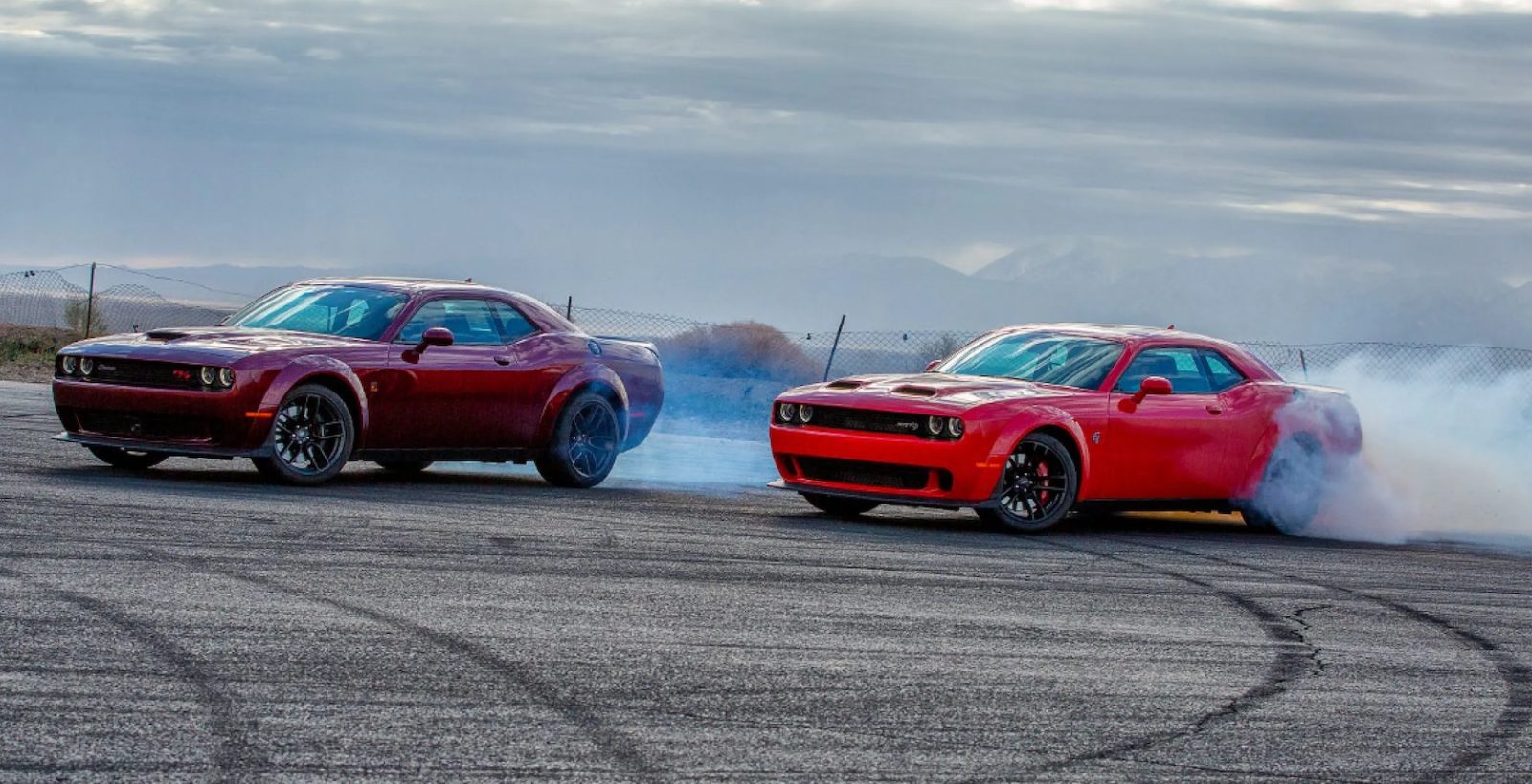 But as we're talking about the most emotional, awe-inspiring engine sounds on the planet, kind of like the vocal brilliance of Queen's Freddie Mercury, or Ian Gillan of Deep Purple, we need to focus on the engines that produce the most sensual sounds—and those have to be V8s, V10s and V12s.
For our first round of engine sound listings, let's start on the mainstream league with V8s. Now, as this selection is totally subjective, some of the V8 choices below may not satisfy all readers—but we've done our best to not only construct the list from our 30-plus years of driving and testing cars, but we've also leaned on the opinions of some of our car critic colleagues and sports car enthusiast buddies to try to get the best all-round impression of what sounds impress.
Given that V8 internal combustion engines will disappear over the next decade due to various regulations in different countries that will outlaw such ICE powerplants, we thought we should shine a spotlight on the best-sounding V8 engines, to get the ball rolling, before it's too late. It's kind of like an ode to our five senses—before we lose one of them when the electric vehicle tsunami hits in earnest.
Here are the cars boasting the Best 3 V8 engine sounds.
No 1
Ferrari 458 Italia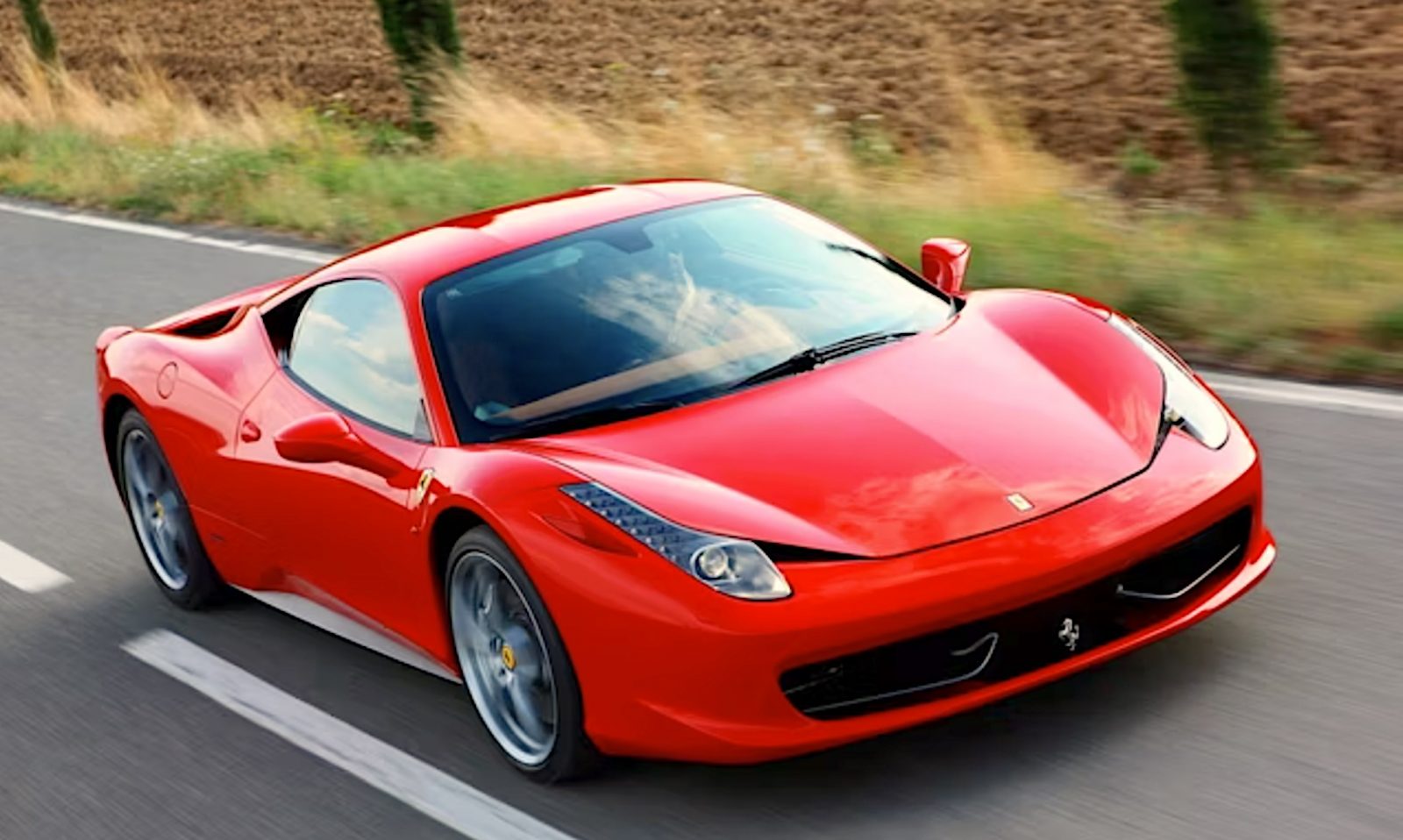 Price: At Ferrari's 2010 launch, its MSRP was $225,000
Power: 562 hp
Sorry folks, we love the Dodge Challenger Hellcat's V8, but the Ferrari 458 Italia is all about sensory overload as it delivers an aural experience like no other 8-cylinder. It's sultry looks might turn heads wherever you go, but the exhaust note is other-worldly. Punch it above 6000 rpm and glorious operatic vocals will give you goosebumps. Then quickly let off the gas and decelerate from 7000rpm, and you'll get goosebumps on your goosebumps. When you reach those lofty ranges around 8000rpm, it sounds like you've got the world's greatest tenor Luciano Pavarotti sitting in the passenger seat singing the climax of his hit aria Nessun Dorma. This 562-hp 4.5-liter V8 (coupe) doesn't just leave your eardrums tingling, it tempts you to push even harder into the next corner.
No 2
Dodge Challenger SRT Hellcat Redeye Jailbreak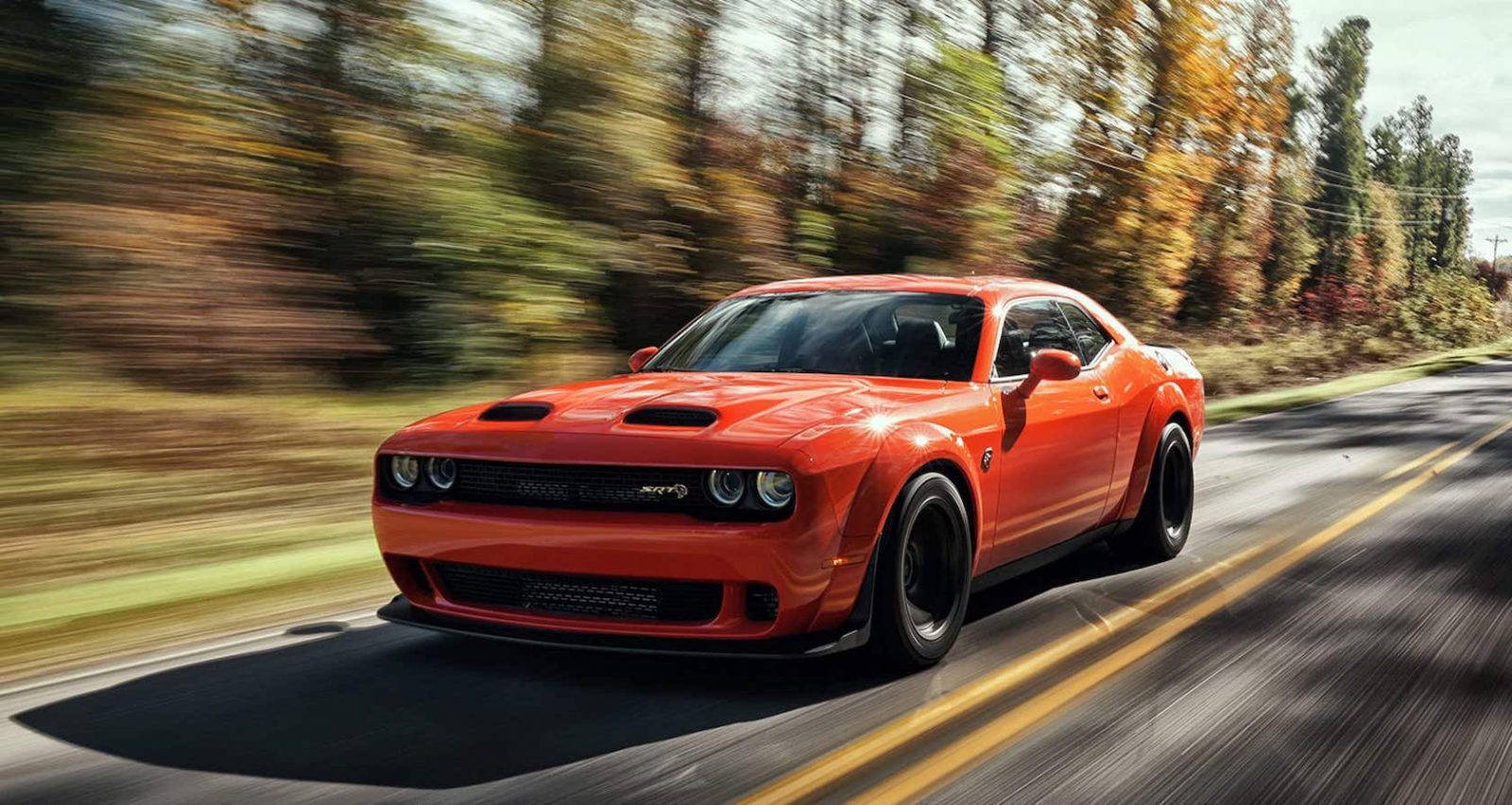 Price: Starting from $88,430
Power: 807 hp
Winning the award for (arguably) the longest name in automotive history, the 'Dodge Challenger SRT Hellcat Redeye Jailbreak's 807-hp 6.2-liter supercharged Hemi V8 sounds like the rock classic Highway Star performed by legendary rock band Deep Purple. Because on top of the Hemi, you get the added bonus of a piercing whine from the 2.7-liter supercharger. That combination reminds us of Purple's vocalist Ian Gillan belting out the high notes in Child In Time, and just when you thought he'd hit the high note, he, like the supercharger goes one note higher. The Jailbreak gets Hammerhead Grey leather seats, an alcantara steering wheel, Demonic Red seatbelts, leather steering wheel options, a Copper Weaver carbon-fiber bezel, satin chrome and red exterior badging finishes, a chrome fuel cap, a choice of blue or yellow brake calipers, and 20-inch Warp Speed Satin Carbon wheels.
No 3
Ford Mustang Shelby GT500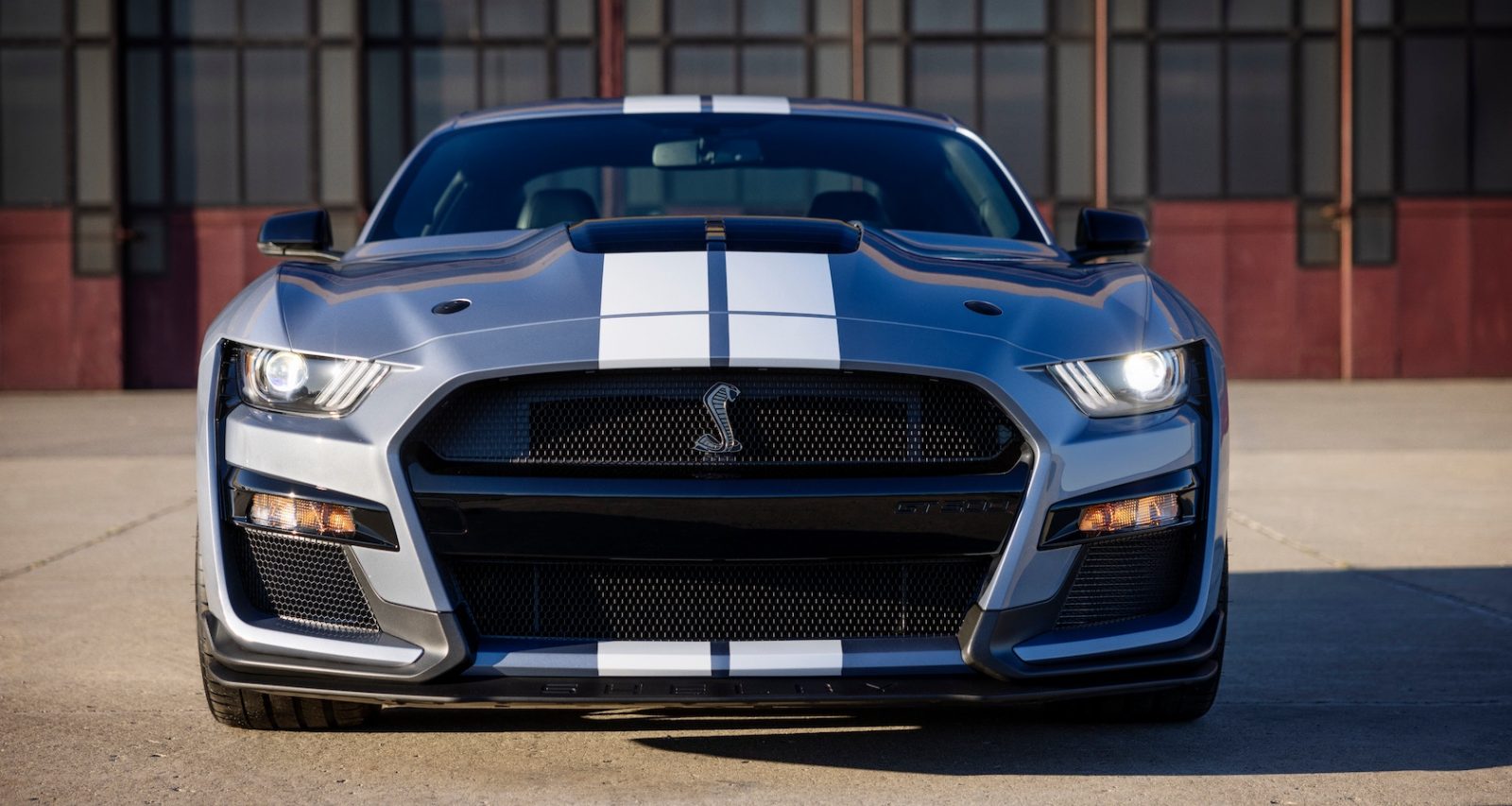 Price: Starting from $80,795
Power: 760 hp
The third spot was a tough one as we love the Aston Martin V8 Vantage's roar as much as the raw, throaty howl of the Ford Mustang Shelby GT500. But for its shear visceral growl that seems to have an extra level of depth when compared to the Aston, we felt compelled to give the Mustang our No 3 spot. The Shelby GT500 isn't only the most powerful Mustang—it's also the most expensive. When pushed to 5000 rpm, this 760-hp supercharged 5.2-liter V8 sounds like AC/DC's vocalist Brian Johnson screaming his lungs out as he rocks through heavy metal classic Highway To Hell. Even when the ultimate Mustang isn't tearing up drag strips or challenging more expensive European metal at the track, it makes your daily commute that much more thrilling with its eyeball-popping acceleration and surprisingly agile handling.
CONCLUSION
Obviously, if you have the green mail to opt for the Ferrari, then this boasts the best-ever V8 sound we've heard—and given that V8s are a dying breed, there won't be any new challenges to the Italia. But if you're looking for a visceral, spine-tingling exhaust note, with an extra twist—thanks to that whining supercharger—then check out the more reasonably priced Hellcat SRT Jailbreak. The Shelby comes a very close third though.