The Rimac Nevera has outclassed the Model S Plaid with a blistering 0-60 time of 1.85 seconds making it the fastest production EV today.
The 4WD 1914-hp Nevera boasts 340 miles of range.
Limited to 150 units, the Nevera is on sale for $2.5m.
In the world of electric vehicles, it seems as though everyone is trying to outdo their rivals by creating ever-faster accelerating EVs.
When the Tesla Model S Plaid appeared on the scene in June 2021, it immediately became the king of acceleration with its 'Drag Strip Mode' and 'Cheetah stance,' boasting a claimed zero to 60mph sprint time of 1.9 seconds. However, in the real world, Car and Driver could only manage a time of 2.1 seconds while English Carwow's Mat Watson could only muster a 2.40-second time on public roads. Although at least one YouTuber, named 'Squared Away Everyday,' appears to have achieved a time of 1.95 seconds.
But now, the new king of the hill is the Rimac Nevera with a time of 1.85 seconds. The name Nevera is Croatian for 'electrically-charged storm,' perfect for such a car. This is an all-electric supercar designed and manufactured by Croatian carmaker Rimac Automobili, and will do 0-60mph in under the above-mentioned 1.85 seconds, and reach the quarter mile in a mind-blowing 8.6 seconds, in the real world.
In a back-to-back race conducted late last year by 'DragTimes' on the very grippy Famoso Drag Strip in California, the Rimac sprinted to 60 mph in 1.456 seconds while the Tesla Model S Plaid managed a very respectable 1.518 seconds.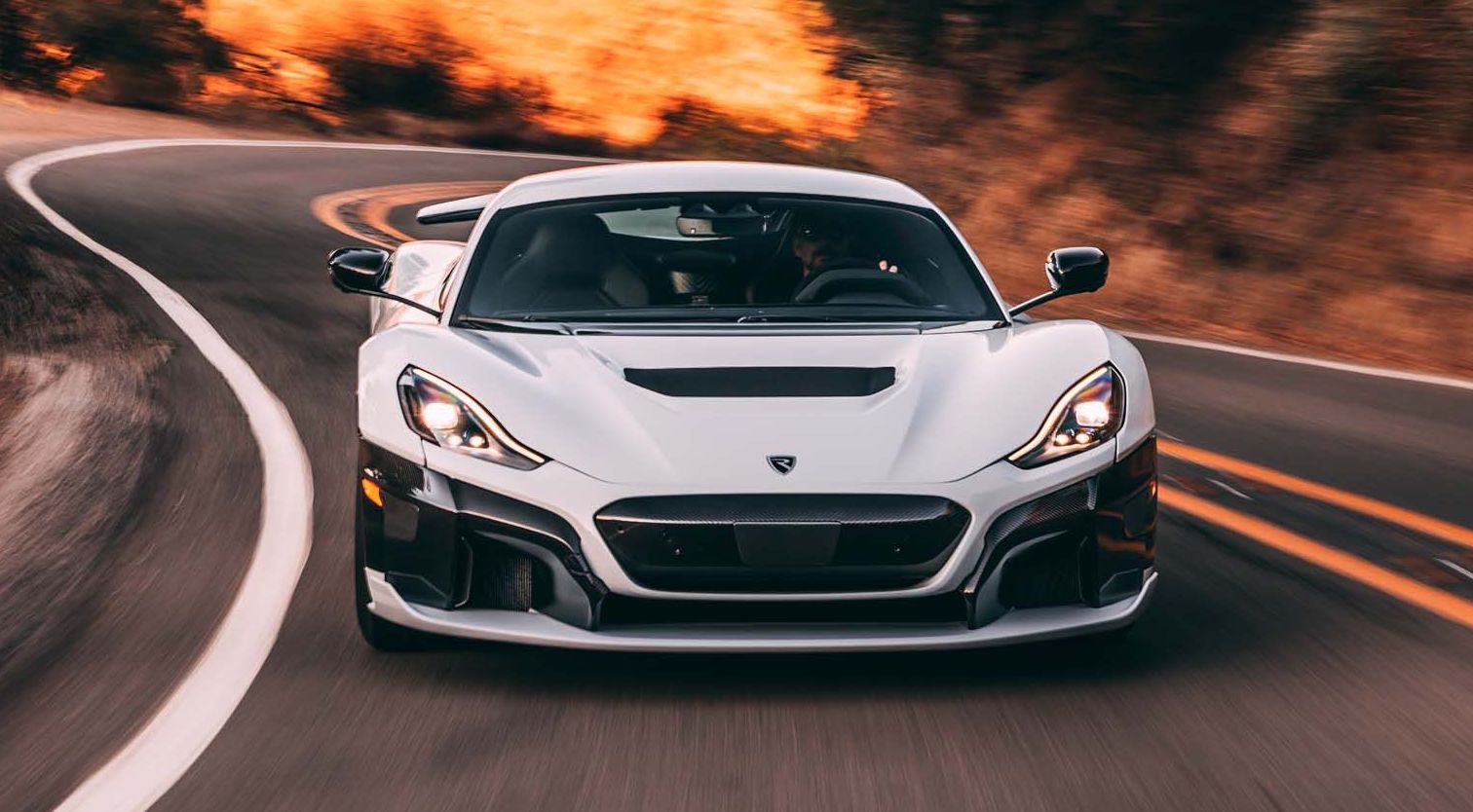 The Nevera's architecture features a 6,960-cell, 120kWh Lithium/Manganese/Nickel battery pack in an H pattern along the spine and behind the cockpit. There are four permanent magnet motors driving each wheel individually, meaning that this car produces the most advanced torque vectoring ever achieved and a power output equivalent to 1914 hp and 1,740 lb-ft of torque. A pair of single-speed gearboxes are connected to the front and rear wheels delivering a tsunami of power. The Nevera has a range of 340 miles WLTP and is connected to a 500 kW charger will take around 19 minutes to top up the batteries from zero to 80 percent.
The Nevera's body employs race car-level aerodynamics, as you'd expect. Its diffusers, intakes, splitters, and radiators have all been worked over meticulously by CFD gurus to deliver a 34 percent improvement in aero efficiency compared to early prototypes. The hood profile, underbody flap, rear diffuser and rear wing can each move independently, and switching from a low drag mode to a high downforce setting has a significant effect as the latter boosts downforce by 326 percent.
With the first prototype debuting in August 2021, the Nevera is now manufactured at the rate of one car per week, with a limited run of just 150 units. Deliveries started in late summer for $2.5 million.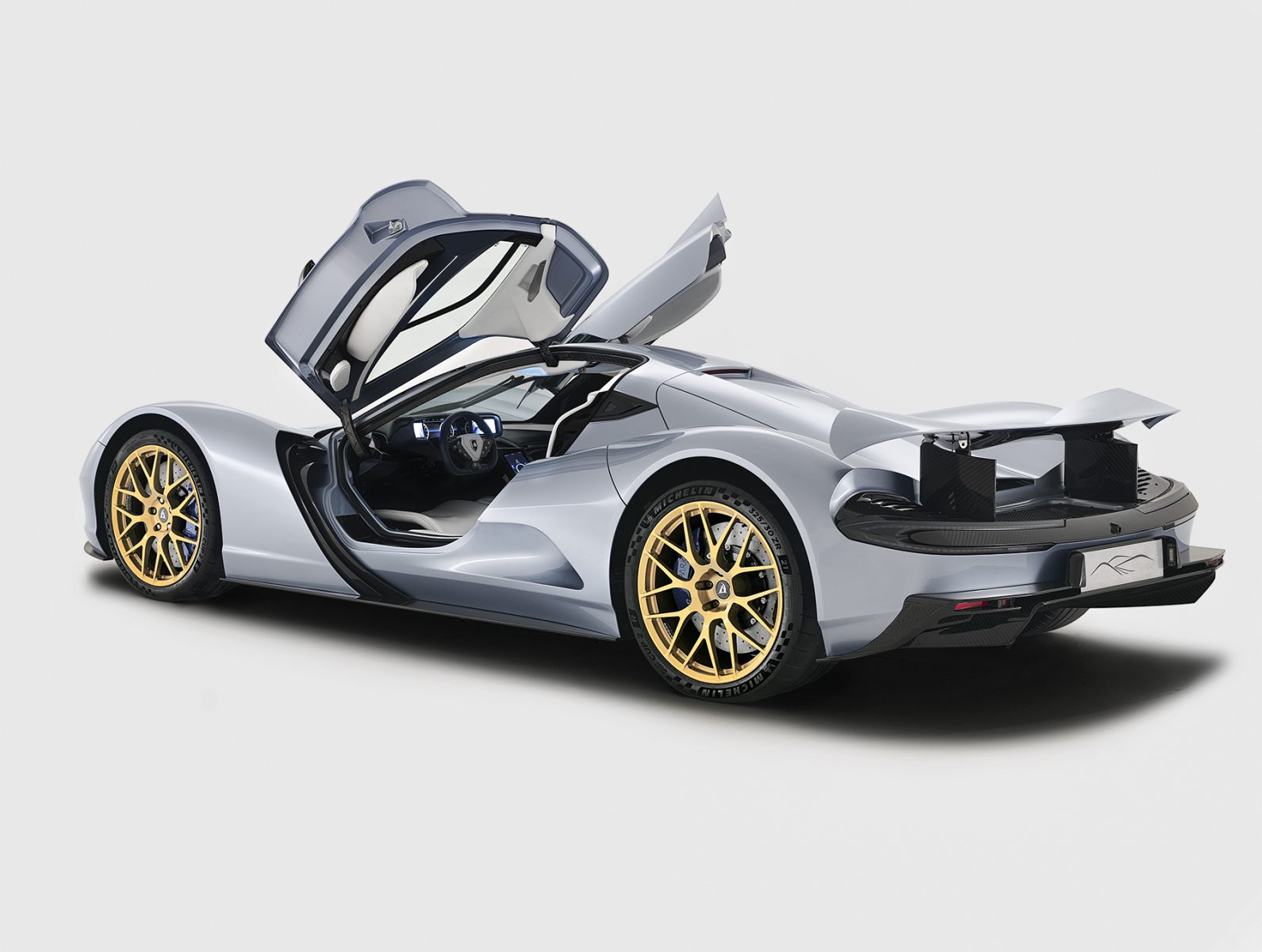 ASIDE: There is another. Aspark Owl is a fully electric supercar manufactured by Japanese firm Aspark with the end goal of making the fastest accelerating EV. The company plans to build a production run of 50 units at Manifattura Automobili in Italy for around $2.5 million each. The 2,012-hp Owl has a claimed range of 450kms and a claimed 0-60mph sprint time of 1.72 seconds, making it the fastest EV in the world. However, this article is about EVs that you can buy today, and from our research, we do not believe that customers can purchase an Owl as of today in the U.S.