The bespoke 'AIM EV Sport 01' prototype packs 600 hp
It was penned by Nissan's former design supremo
The EV Sport 01 will debut at Goodwood in July
This could well be the most radical car to come out of Japan since the Nissan GT-R in 2007. Called simply the 'AIM EV Sport 01,' this 600-hp electric sports car prototype was by far the most lauded model on display at this week's Automobile Council, a "classic meets modern and future car" event held from April 14-16 at the huge Makuhari Messe complex 30 minutes east of Tokyo.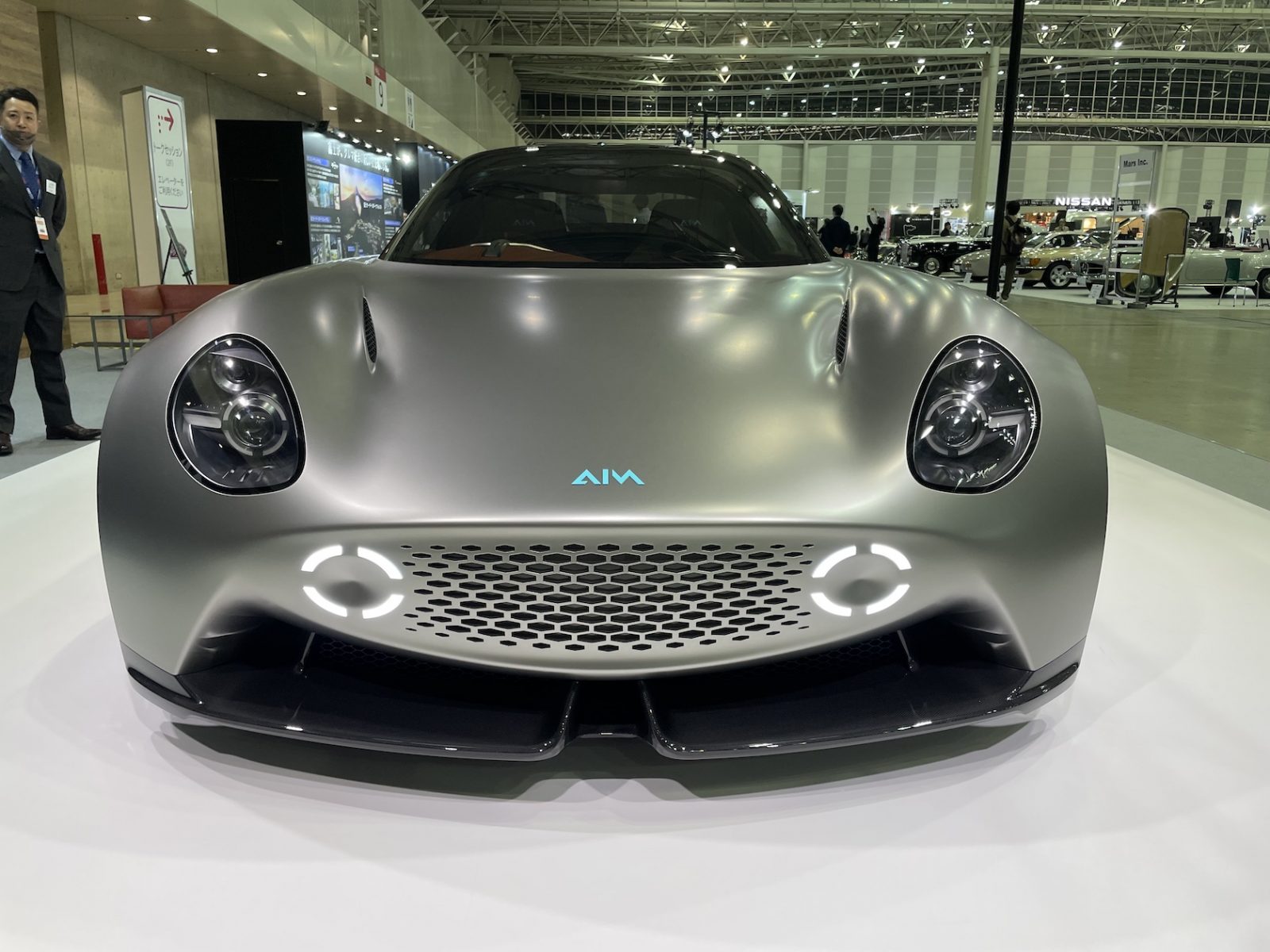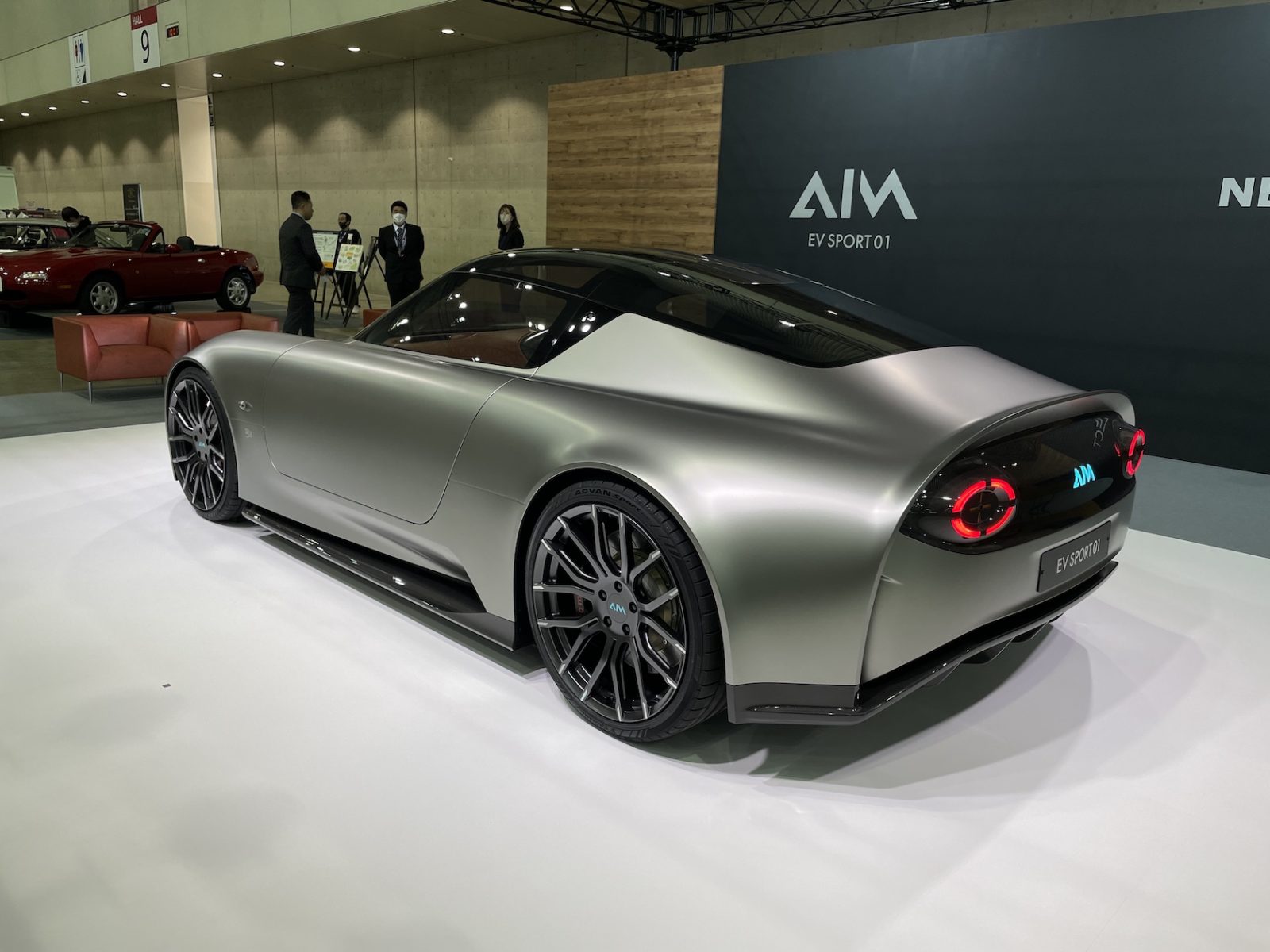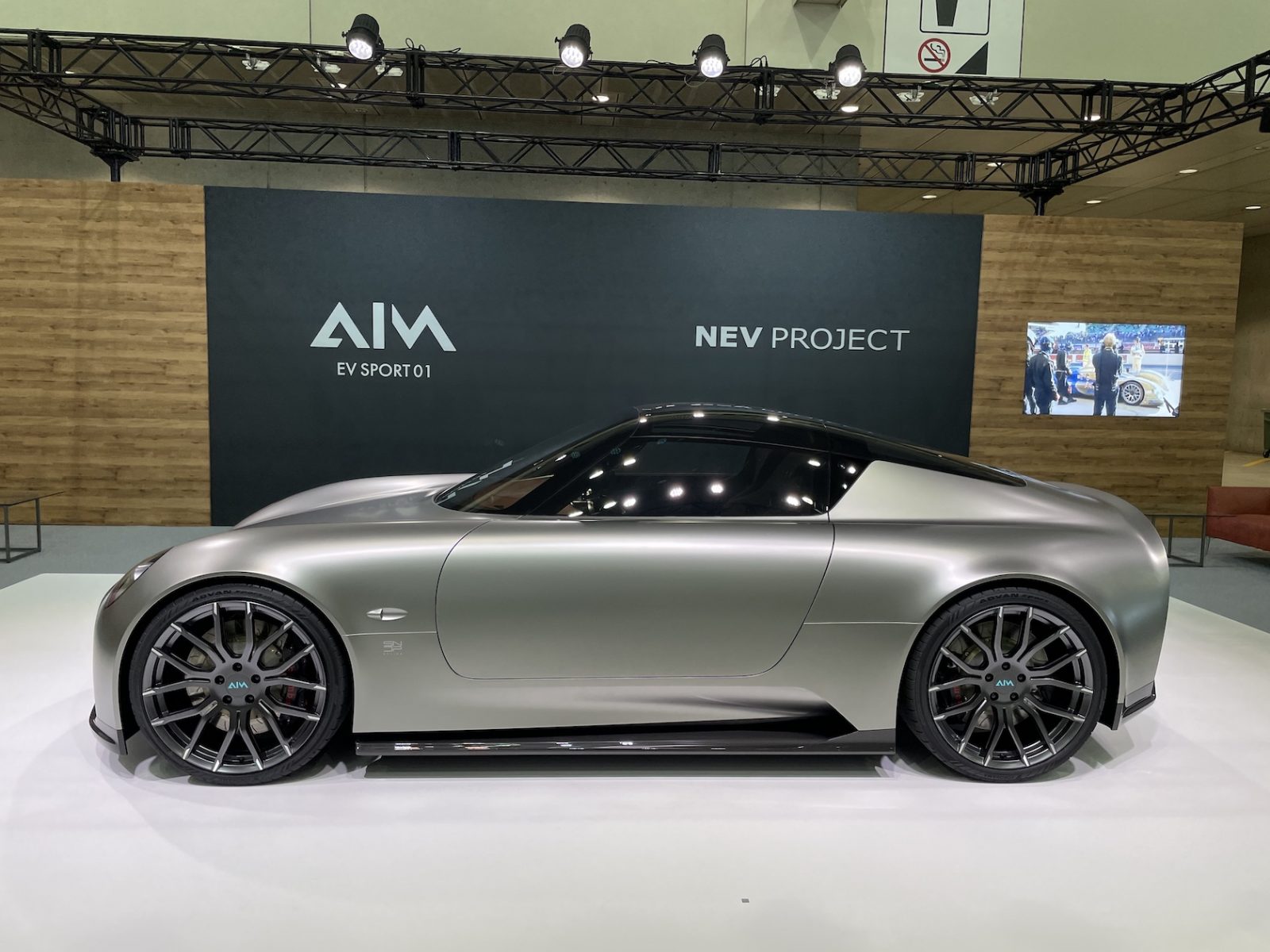 Boasting a bespoke chassis, carbon fiber tub construction and fully-electric powertrain built by AIM NEV (New Energy Vehicle) Project of Nagoya, Japan, the body and interior were penned by none other than Nissan's former Chief Creative Officer and design supremo Shiro Nakamura and his team at SN Design Platform. Nakamura is well known in industry circles as the man responsible for green-lighting and producing the Nissan GT-R, Cube, Juke, and X-Trail among others. According to AIM's CEO Yukinori Suzuki, the EV Sport 01 delivers a range of around 300 kms channeled through its rear-wheel-drive powertrain.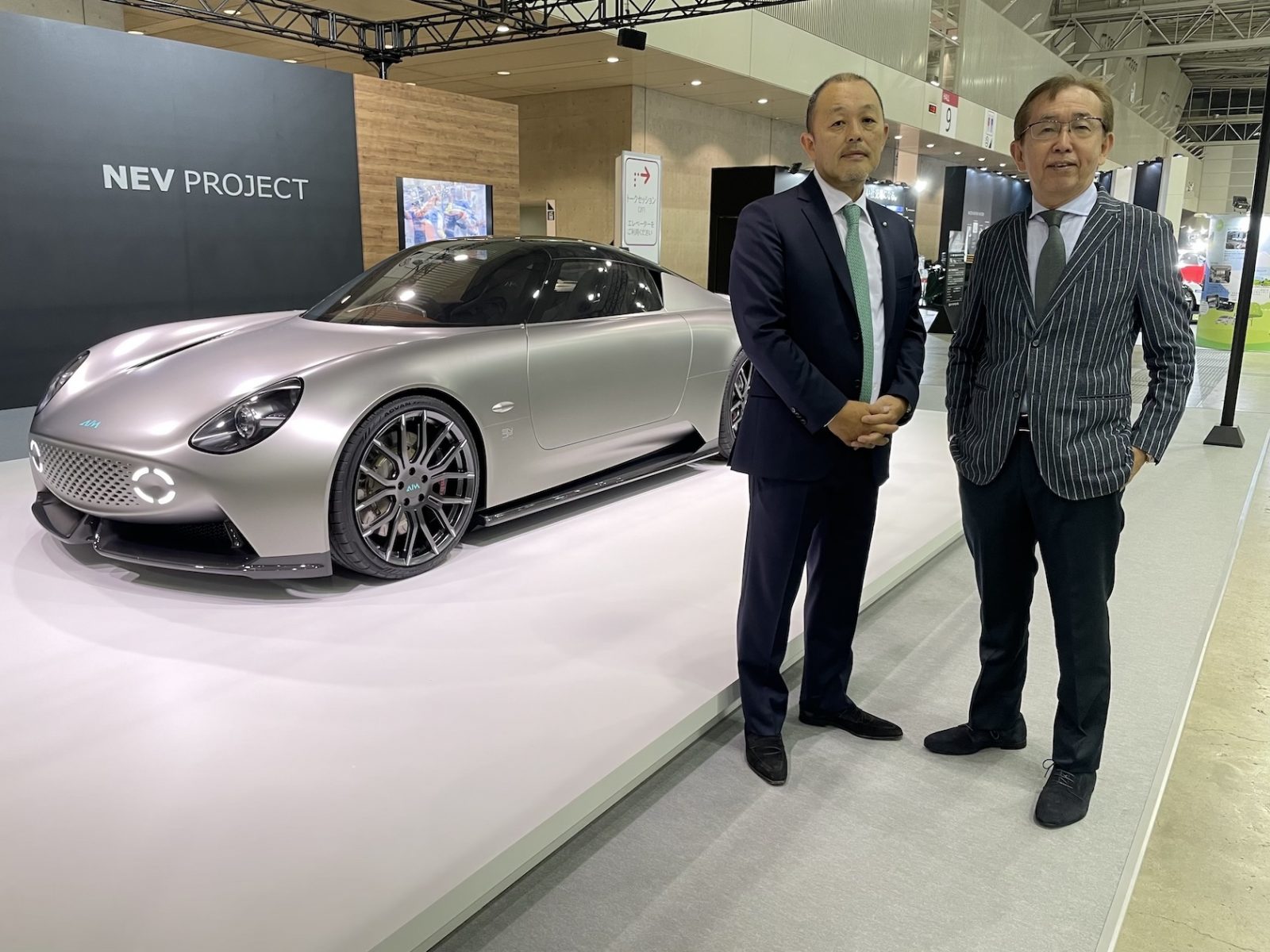 Established in 1998, automotive engineering experts AIM Co., Ltd. prepared race cars and competed in the Le Mans 24 Hours classic from 2008 to 2010. This time, they're turning their engineering expertise towards a track- and road-going EV sports car with attitude. Designed with the theme of "Building the kind of EVs that we want to drive," AIM and SN Design teamed up to create the EV Sport 01 prototype. The sleek coupe employs a low-slung hood and integrated headlight design reminiscent of the Porsche Carrera GT front end with its flowing lines and contours that generate low drag. While somewhat unique, it's rear end with a built-in lip spoiler and diffuser, reminds us of a Jaguar XK, but more distinct.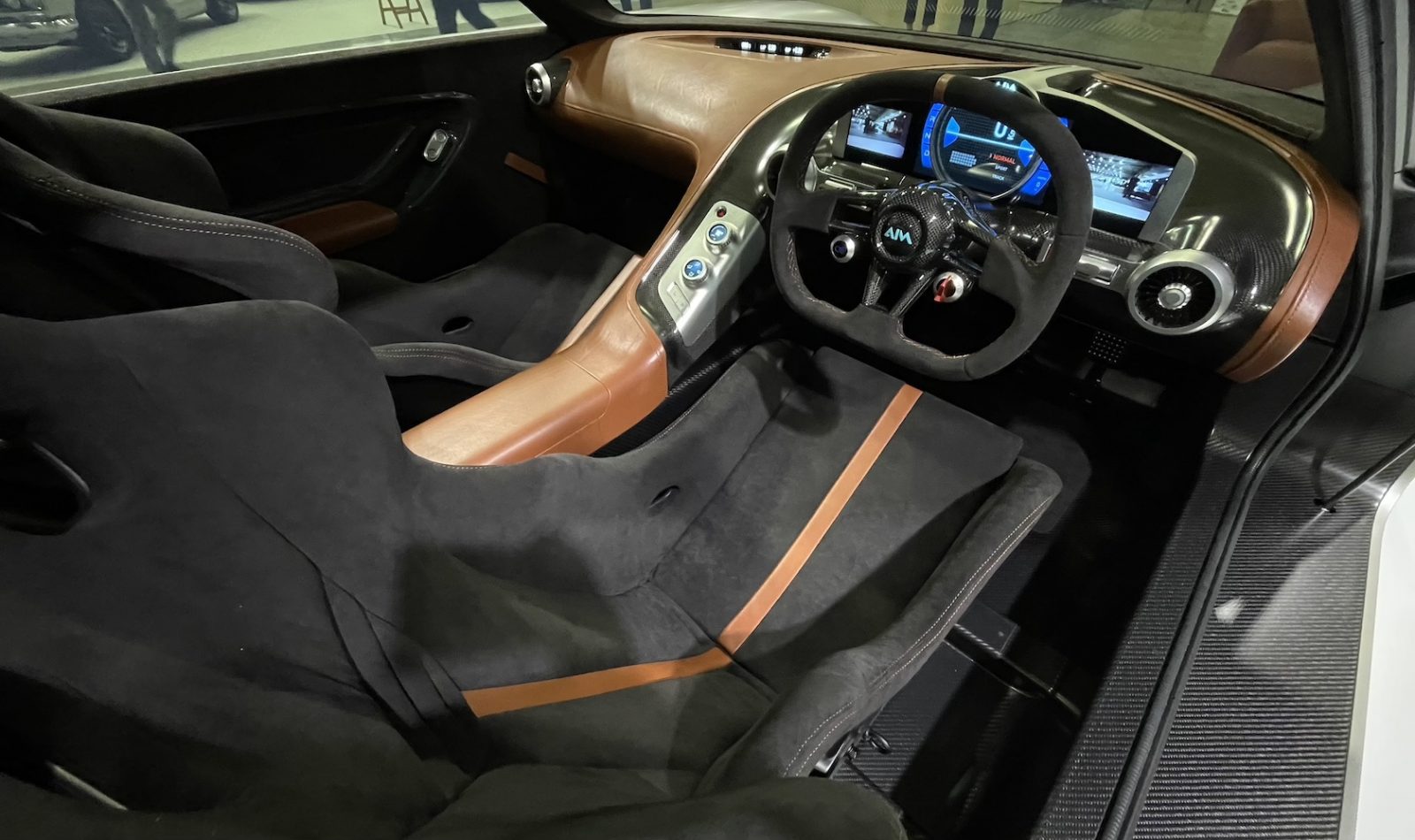 Open the butterfly doors, and the interior is even more luxurious yet refined. Boasting a perfect fusion of old-world Aston Martin-style leather interiors and next-gen EV digital readouts, surrounded by Alcantara-wrapped race car-style contoured seats and switches, the cabin is a work of art.
When asked what the company plans to do with the EV, Nakamura said that until they can secure a number plate for the car, they cannot say for sure. The end goal, it would seem, is to create a limited number of road-going production cars and sell them to wealthy individuals. As for the price, we will have to wait for future announcements.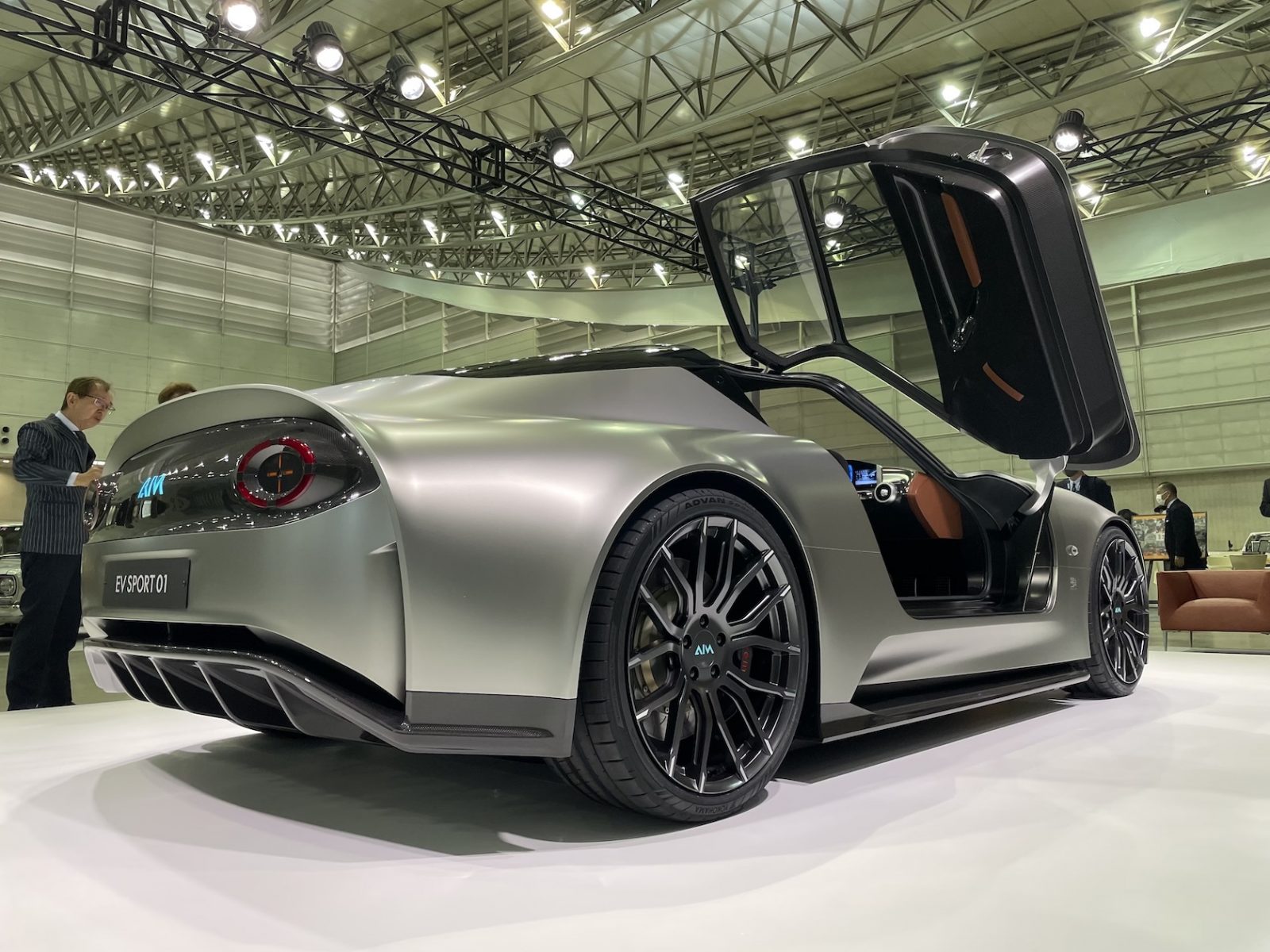 In the meantime, he did say however that the car would appear at this year's Goodwood Festival of Speed in the U.K. from July 13-16 and that AIM boss Yukinori Suzuki would pilot the car himself up the legendary 1.16-mile-long Hill Climb.
When asked about the car's acceleration, Suzuki said, "with 600 hp and weighing only 3300 lbs, the car is definitely very quick. But we have not tried to generate any outrageously quick 0-60 mph times as you see in many of today's EV cars. The car will be competitive in acceleration, yes, but we wanted to focus more on handling and the enjoyment of the driving experience."
OUR THOUGHTS
It's great to see such a strongly focused EV sports car designed and built in Japan by passionate Japanese engineers and designers. We cannot wait to see it sprint up The Hill at Goodwood and to see what kind of time Suzuki can record. Those 600 horses in a car that weighs just 3300 lbs should generate a pretty quick time, though. As for the car's cost, one source suggests somewhere around $3,000,000, although a limited production run, when that eventuates, should come in significantly cheaper.