The production-ready Kia EV9 SUV breaks cover at NYIAS
Carmakers are finally designing electric SUVs from the ground up
The EV9 should start from $60,000 and offer 300 miles of range
Kia has certainly come of age. And its products are on a roll. Last year, the Kia EV6 (in a tie with the Hyundai Ioniq 5) captured the Best Car of the Year award and European Car of the Year trophy, while the same crossover picked up the 2023 North American Utility of the Year gong in January.
Further strengthening its lineup, the all-new Kia EV9 debuted at this week's New York International Auto Show to rave reviews. The new electric truck is a spacious and stylish three-row SUV, with an innovative, high-quality interior and plenty of technology to keep the whole family entertained for hours.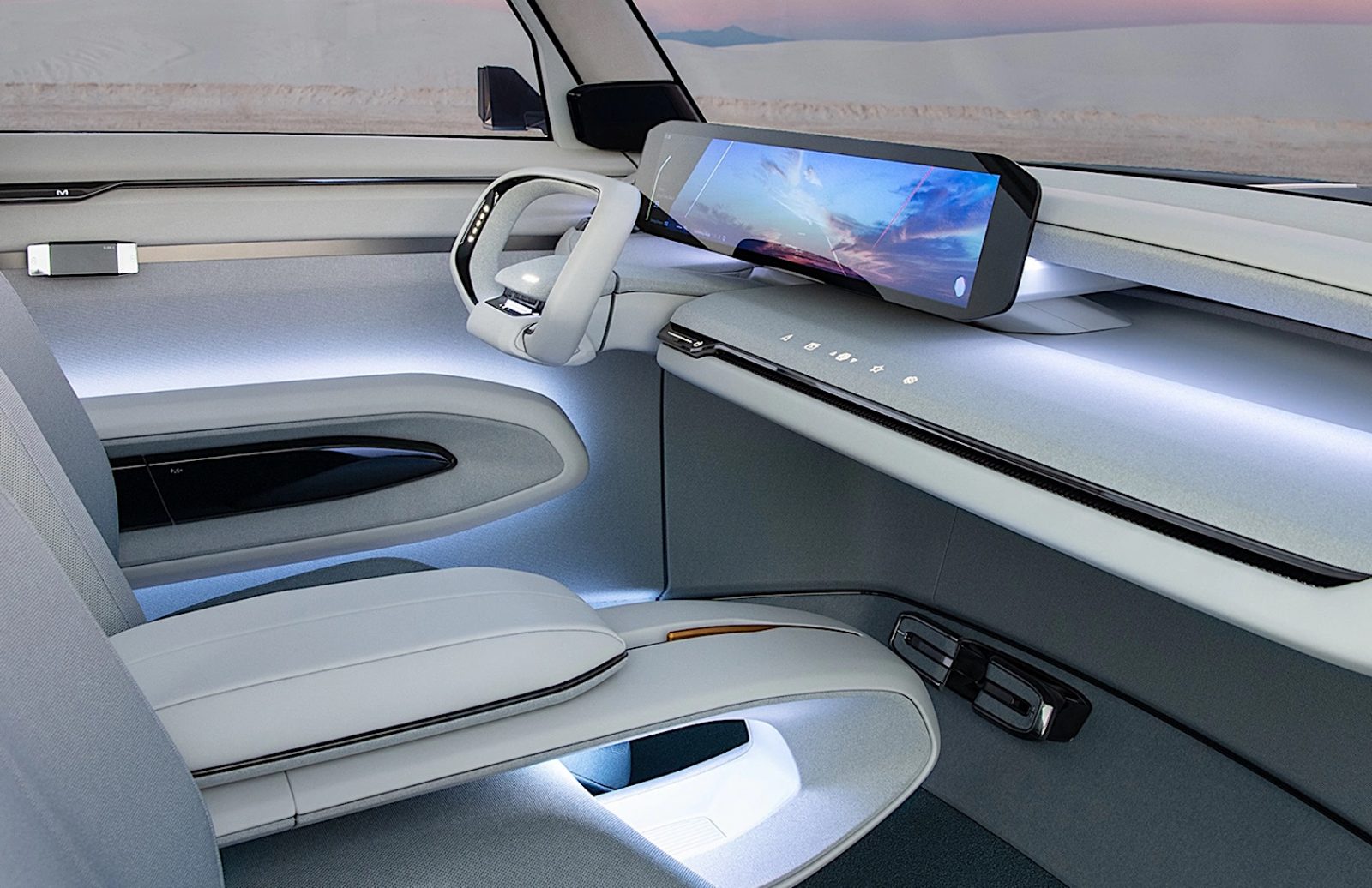 Slated to land in showrooms in late 2023, the EV9 represents a new phase in the accelerating shift to electric vehicles (EVs). The latest electric trucks have more of the features buyers want like extra room for kids and their gear, an affordable price, and most critically, acceptable range. These well-thought-out features are transforming EVs from quirky second-car status to valid substitutes for gasoline-powered family SUVs.
Roughly the same size as its popular gasoline-powered Telluride SUV, the EV9 looks like an easy choice for families considering a switch to electric and boasts an expected range of around 300 miles. Meanwhile, sticker prices are expected to hover around $60,000, well under rivals like the Rivian R1S and Mercedes EQS SUV.
Family-friendly electric SUVs are very much in the news lately. These included models like the Chevrolet Blazer and Equinox, which will both go on sale in the second half of this year. And rivals already in showrooms are Hyundai's Ioniq 5, Kia's EV6, and Volkswagen's ID.4.
Large pickup trucks are also getting the spotlight. The new Ram 1500 REV, also introduced in New York this week, has a driving range of up to 500 miles.
The big difference we are progressively seeing from car companies is that they are designing appealing EVs from the ground up instead of merely dropping an electric powertrain into a vehicle designed for a gasoline engine. Then, the icing on the cake is the enhanced tech, like large 12-inch plus touchscreens. This all translates into fewer compromises for those seriously contemplating a switch to EVs.
It also means higher electric vehicle sales. General Motors, for example, sold a record 20,000 EVs in the first quarter of this year, mostly Chevy Bolt EVs and Bolt EUVs. With a starting price of $26,500, the Bolt undercuts $20,000 when you apply the newly expanded federal tax credit.
These positive signs, when viewed in totality, point to 2023 being a breakthrough year for EVs, with an unprecedented number of EV launches expected to draw more people than ever into dealerships. For its efforts, GM is on track to produce 100,000 EVs in North America across all four of its brands (Chevy, Cadillac, GMC, and Buick) by the end of 2023.
OUR THOUGHTS
Instead of asking buyers to compromise, carmakers are finally offering electric SUVs that tick all the boxes. Just look at the Kia EV9. It has the looks, the space, the tech, the quality, and the range, all packaged in an SUV that won't break the bank. And as rival affordable SUVs emerge from GM, Ford, Chrysler, and others, competition is expected to heat up quickly.