German coachbuilder Wiesmann makes comeback with EV coupe
Project Thunderball promises 0-60 time of 2.9 secs with 680-hp
Prices from 300,000 Euros with deliveries starting in 2024
Let's just come straight out with it. No, unfortunately, this electric beast will not be landing in America any time soon. It's yet another one that got away. But that doesn't mean we should ignore a gem when we see one. Right?
It's called Project Thunderball and no it has nothing to do with James Bond. This all-electric coupe from hell is made by the small German coachbuilder Wiesmann, and if their name doesn't ring a bell, no matter as the company has been dormant since 2014.
Specializing in hand-built custom convertibles and coupes, the company was founded in 1988 by brothers Martin and Friedhelm Wiesmann, and used BMW 6-cylinder, V8, and V10 engines for over two decades to power its cars. After a recent buyout by London-based investor Rouen Berry, Wiesmann is set to return with a BMW M-sourced V8-powered coupe as well as the all-electric Project Thunderball we see here.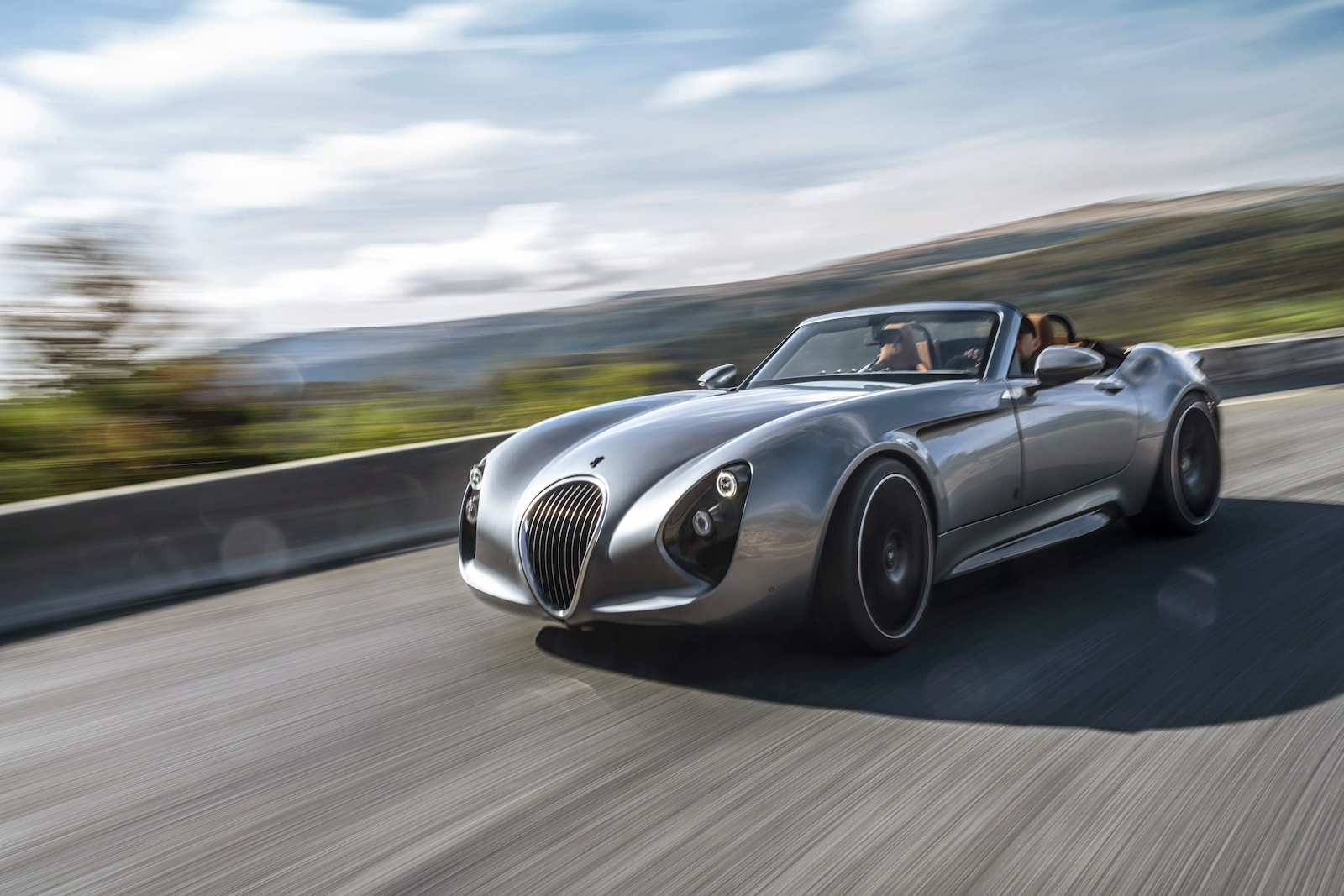 Inheriting Morgan-like design nuances, the Thunderball is a carbon-fiber two-seater employing two rear-mounted electric motors that deliver up to 680 hp and 808 lb-ft of torque. That allows for a 0-62 mph sprint time of 2.9 seconds. And it looks as radical as it is fast.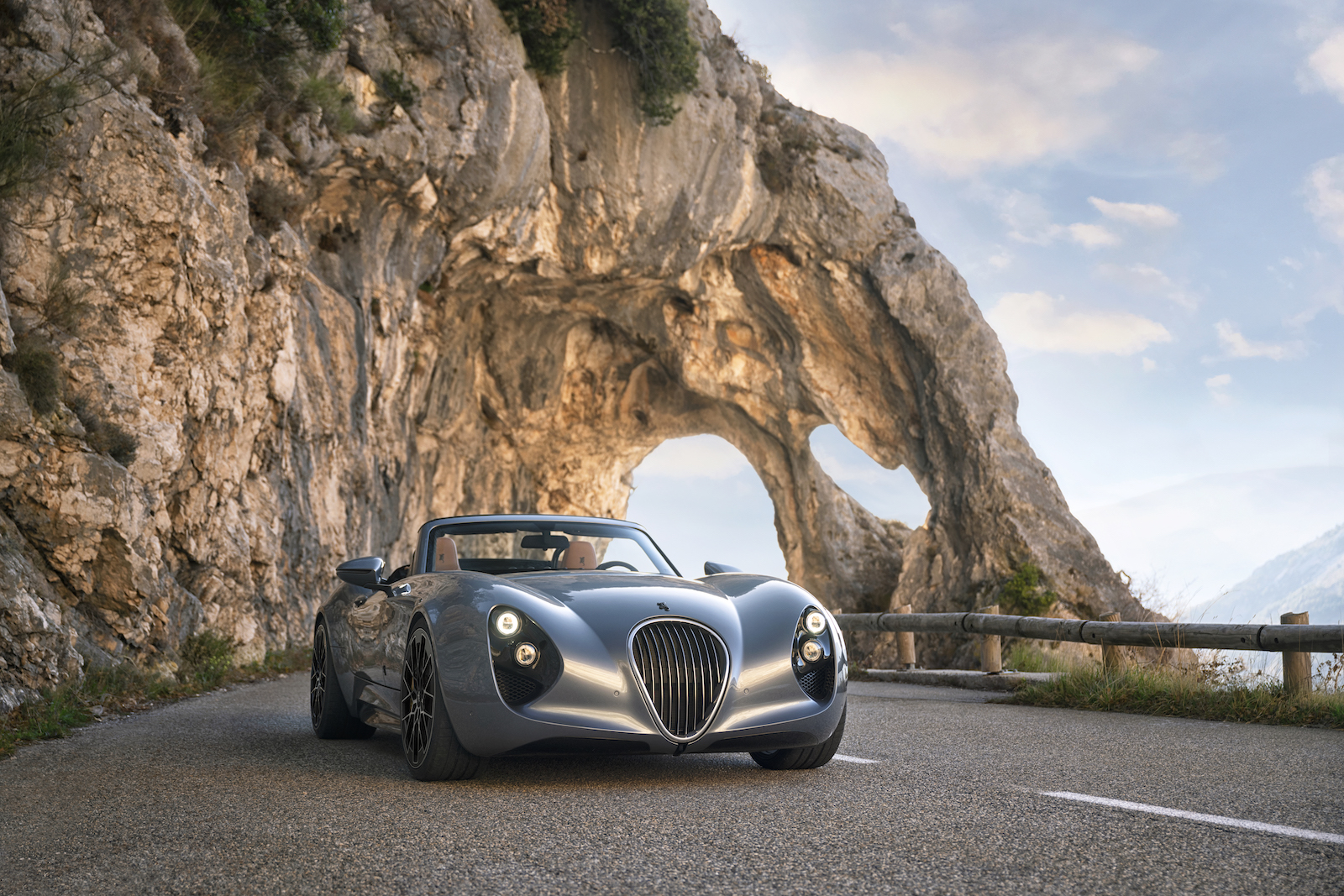 Strangely, Wiesmann claims the Project Thunderball is the world's first convertible EV, but as we know, that title belongs to the Tesla Roadster of 2008. Under the shapely retro-inspired carbon-fiber body sits an aluminum spaceframe and a 92-kWh battery pack that runs on an 800-volt architecture and enables the Thunderball to deliver a range of "over" 310 miles, according to Wiesmann.
It also has adjustable suspension and adjustable roll bars with six-piston brakes at the front and four-pistons up back, and 21-inch wheels covered in Michelin Pilot Sport 4S tires. The company promises a curb weight of 3747 pounds which, by EV standards, is pretty damn light. So the Project Thunderball should excite in corners as much as it does in a straight line.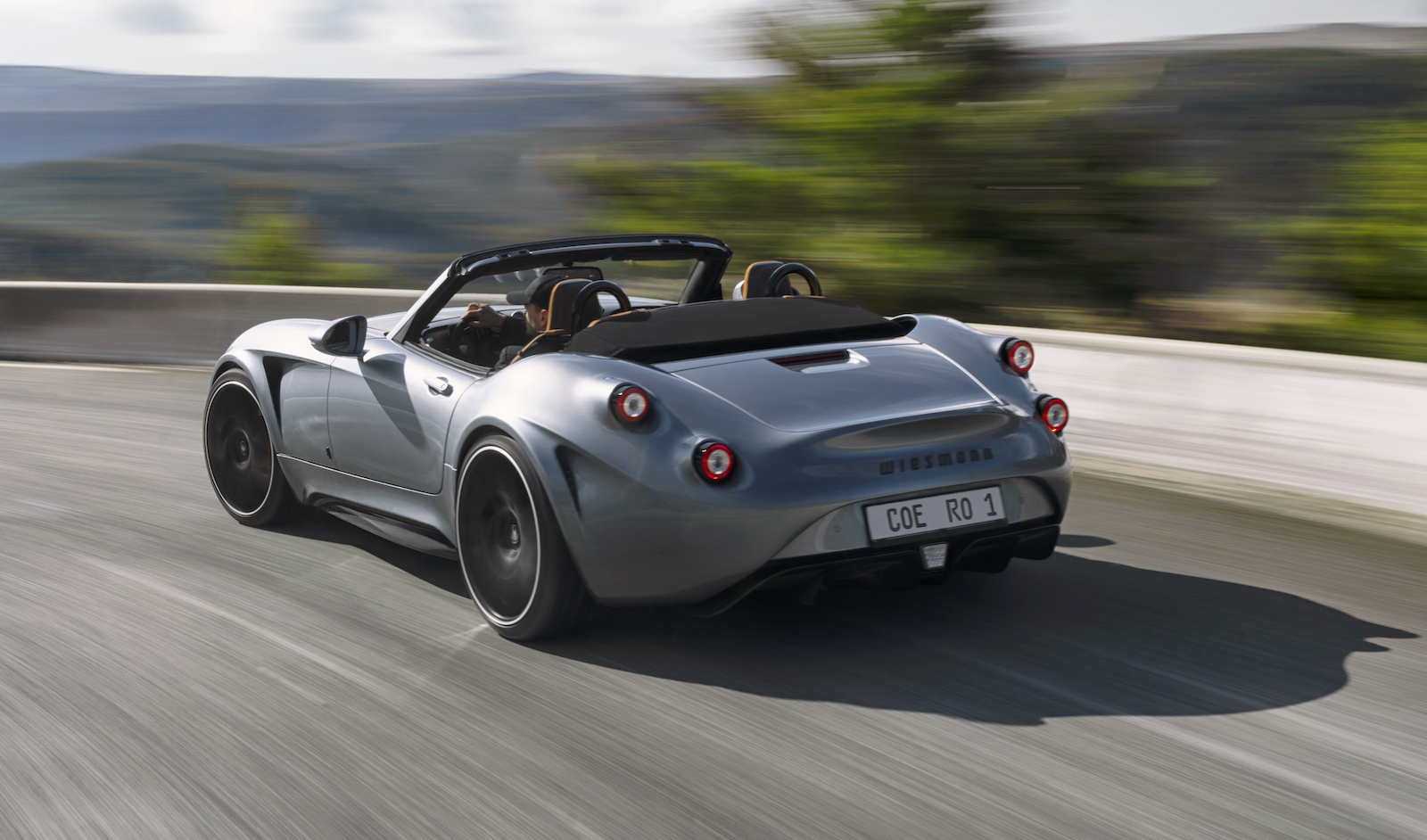 Inside, stylists have incorporated a carbon fiber dashboard, carbon-backed seats, and plenty of soft leather. For extra effect, the steering wheel looks like it was pulled straight out of a Lotus Evora. Very stylish.
For the record, Wiesmann has never sold cars in the U.S., and we don't expect to see the Project Thunderball land on our shores any time soon. Maybe if we put some pressure on the German firm, they might reconsider. Prices will start at 300,000 Euros and the first customers can expect delivery in 2024.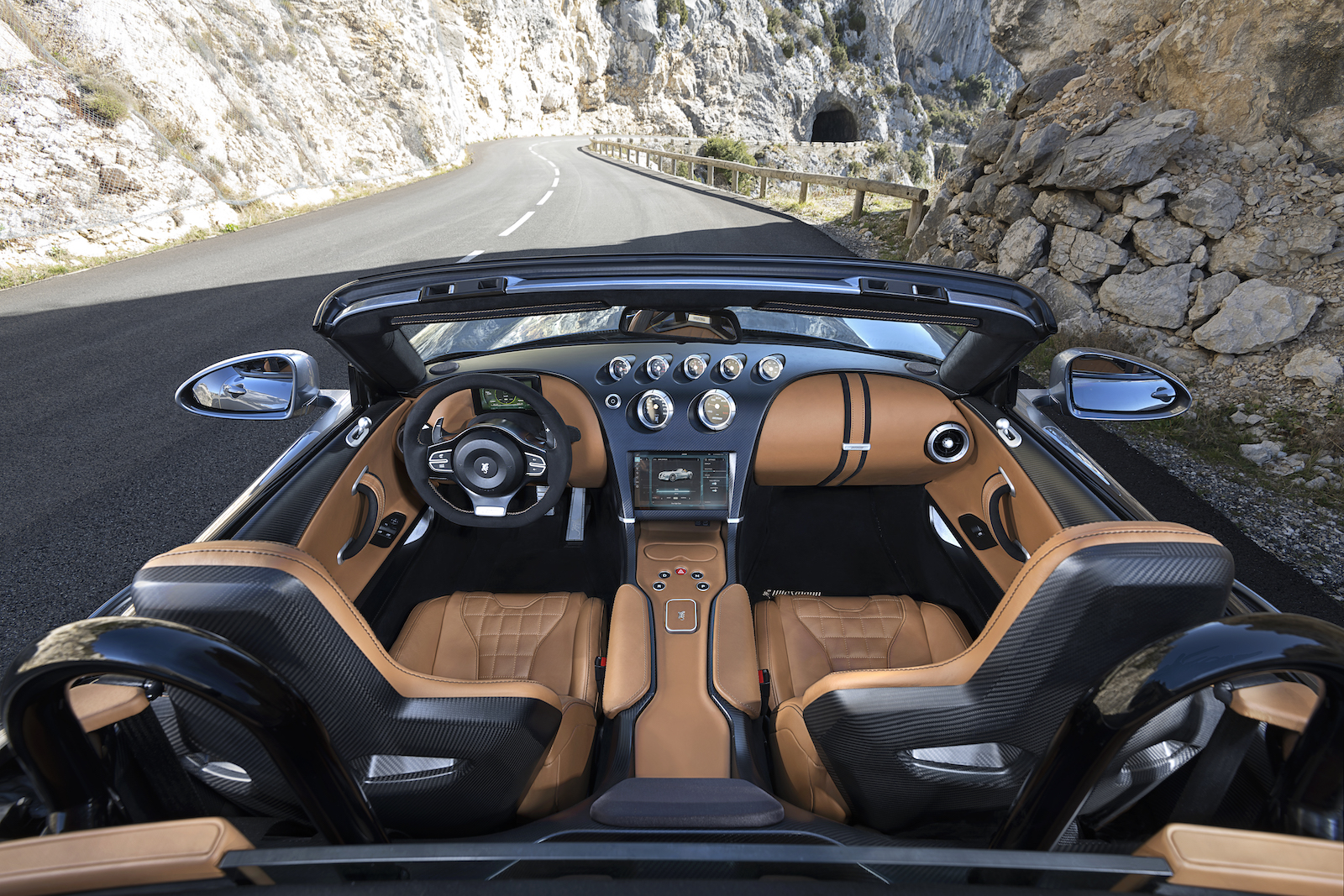 The next-gen Tesla Roadster promised a rocket-like 0-60 time of 1.1 seconds when Elon Musk revealed it in 2017 but delays upon delays now see its launch postponed until at least 2024, if not 2025. So until the Roadster appears, the Thunderball looks like being the quickest EV coupe on the road.