The all-new Cobra GT Roadster packs a 654-hp V8 and 6-speed manual
The new model was unveiled at a star-studded reveal inside the Tottenham Hotspur Soccer Stadium in London
Available now, the new AC Cobra starts from £285,000
The AC Cobra is one of the most iconic sports cars ever made. Remember that nail-biting chase scene in Will Smith's 1995 hit movie Bad Boys? Well, the Cobra is back, bigger and brawnier than ever.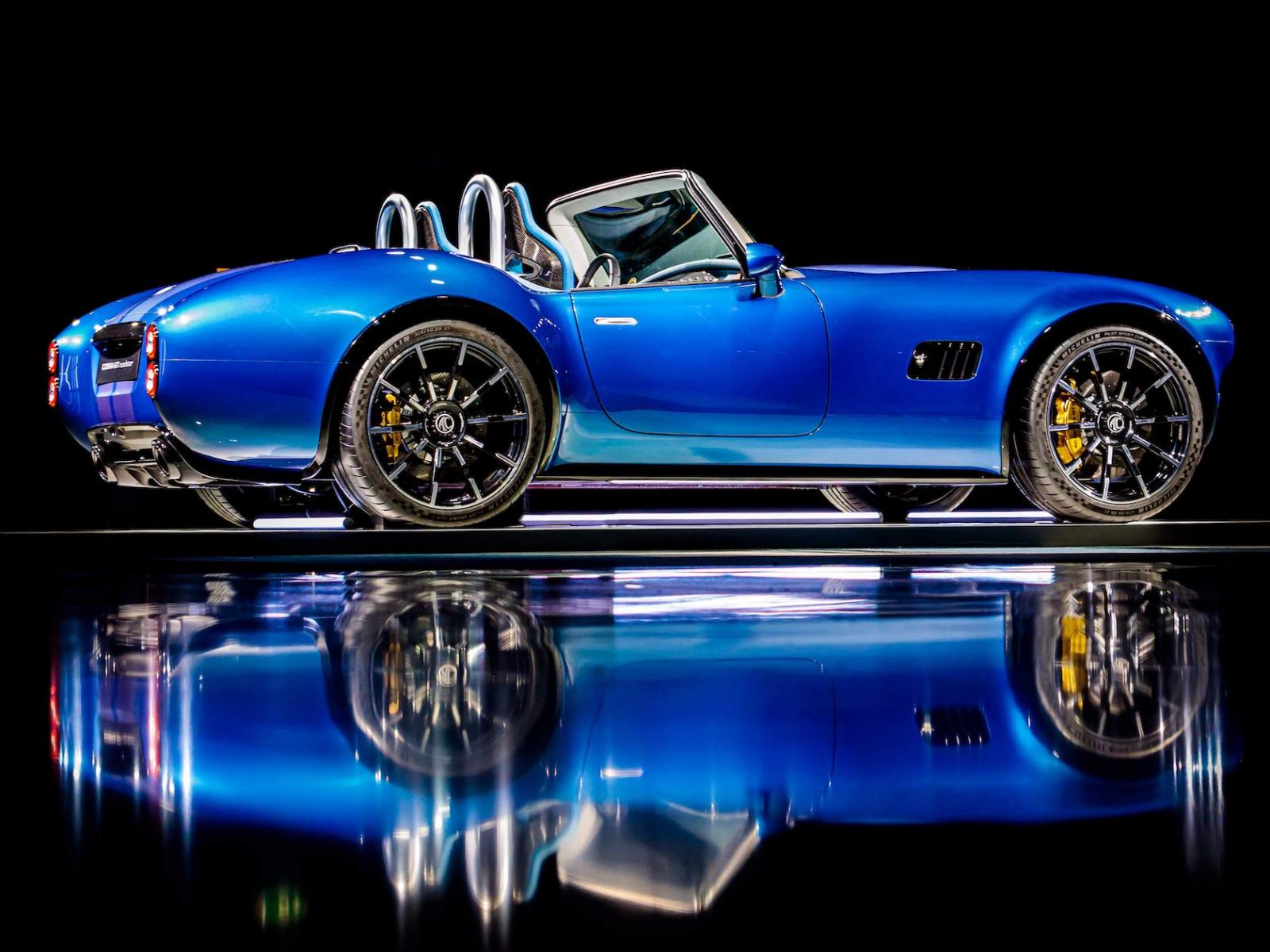 Packing a thunderous 654-hp 5.0-liter V8 engine, the all-new AC Cobra GT Roadster has made a welcome comeback. The stunning new GT Roadster made its global premiere in London last week, with confirmed buyers and customers invited to the exclusive reveal, as the legendary sports car makes its sensational return.
Revealed at a star-studded gala unveiling at the world-famous Tottenham Hotspur Soccer Stadium, just 25 miles from where the company was first established, the state-of-the-art roadster's flowing lines and on-road potential wowed customers and assembled VIPs.
The new model offers choice of two stonking V8s
Available in both left- and right-hand drive versions, the 5.0-liter V8 is offered in either naturally aspirated or supercharged form. The former produces 454 hp and 420 lb-ft of torque, while the supercharged variant develops a thumping 654 hp and 575 lb-ft torque, enough to sprint from zero to 60 mph in just 3.4 seconds — half that of the electric Cobra and its instantaneous torque. For the record, the new model gets no electrification. One aspect of the car that put a smile on many customers' faces was the fact that this Cobra is available with a choice of a 6-speed manual or a 10-speed automatic gearbox with flappy paddles.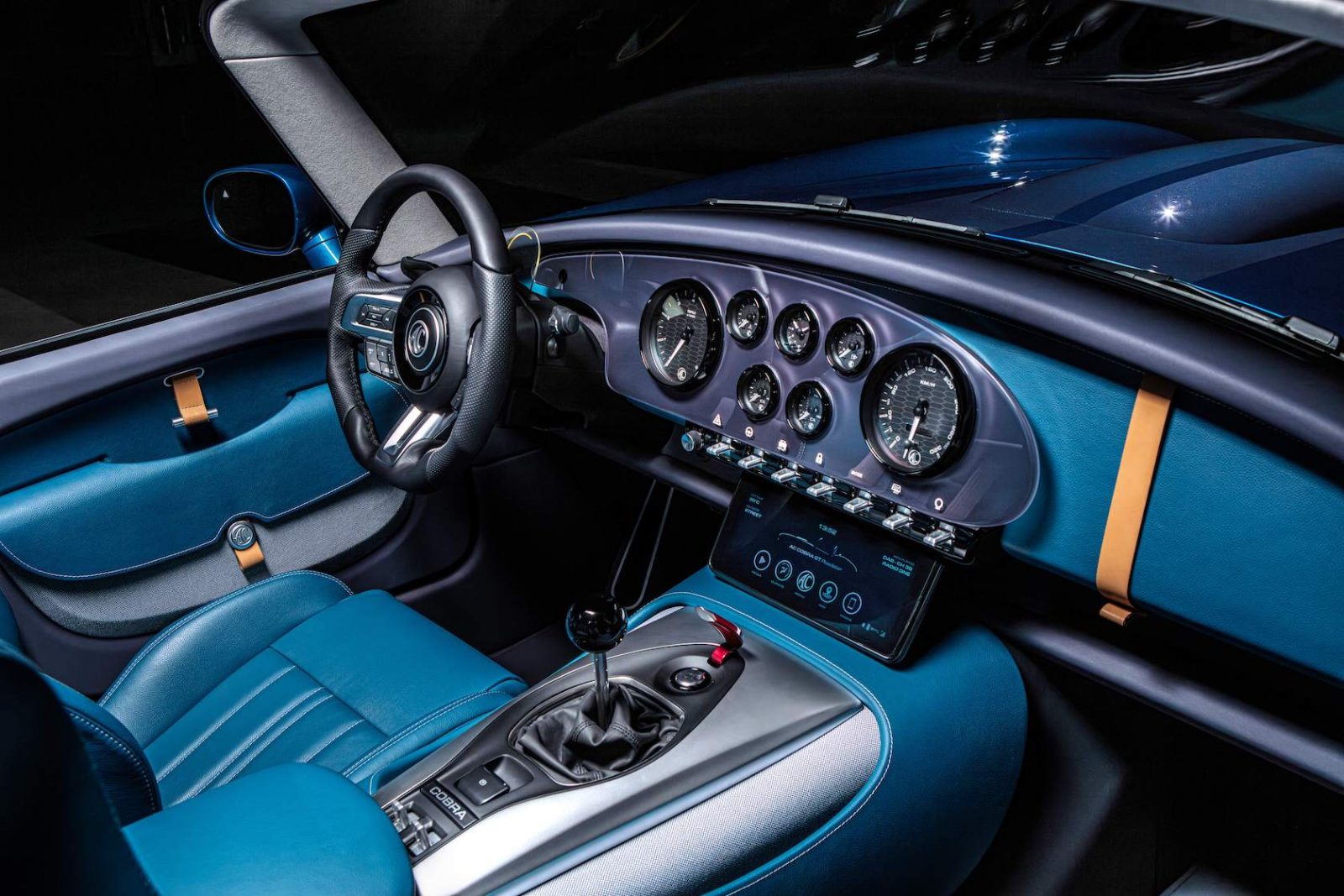 We'd heard that the chassis and bodywork would employ a carbon-composite mix clad to an aluminum spaceframe chassis, but now we know that the car tips the scales at 3,197 lbs, despite the new Cobra being bigger than the original. The car's track has also been optimized to give a wider stance, which, along with the car's weight distribution and center of gravity, drastically benefits handling and agility.
The curvaceous bodywork follows that of the original 1960s model closely but with a few strategic modifications like a larger grille, higher mounted headlights and no chrome accents as per the original.  
Inside gets perfect blend of retro and 21st-century hi-tech styling
A quick look inside the cabin reveals no less than seven gauges and sumptuous ergonomically-designed leather seats styled for a classic look but boasting high-quality materials throughout. The overall interior theme perfectly blends retro accents with 21st-century digital tech, and those seven toggle switches stretching across the center console add a great luxury touch.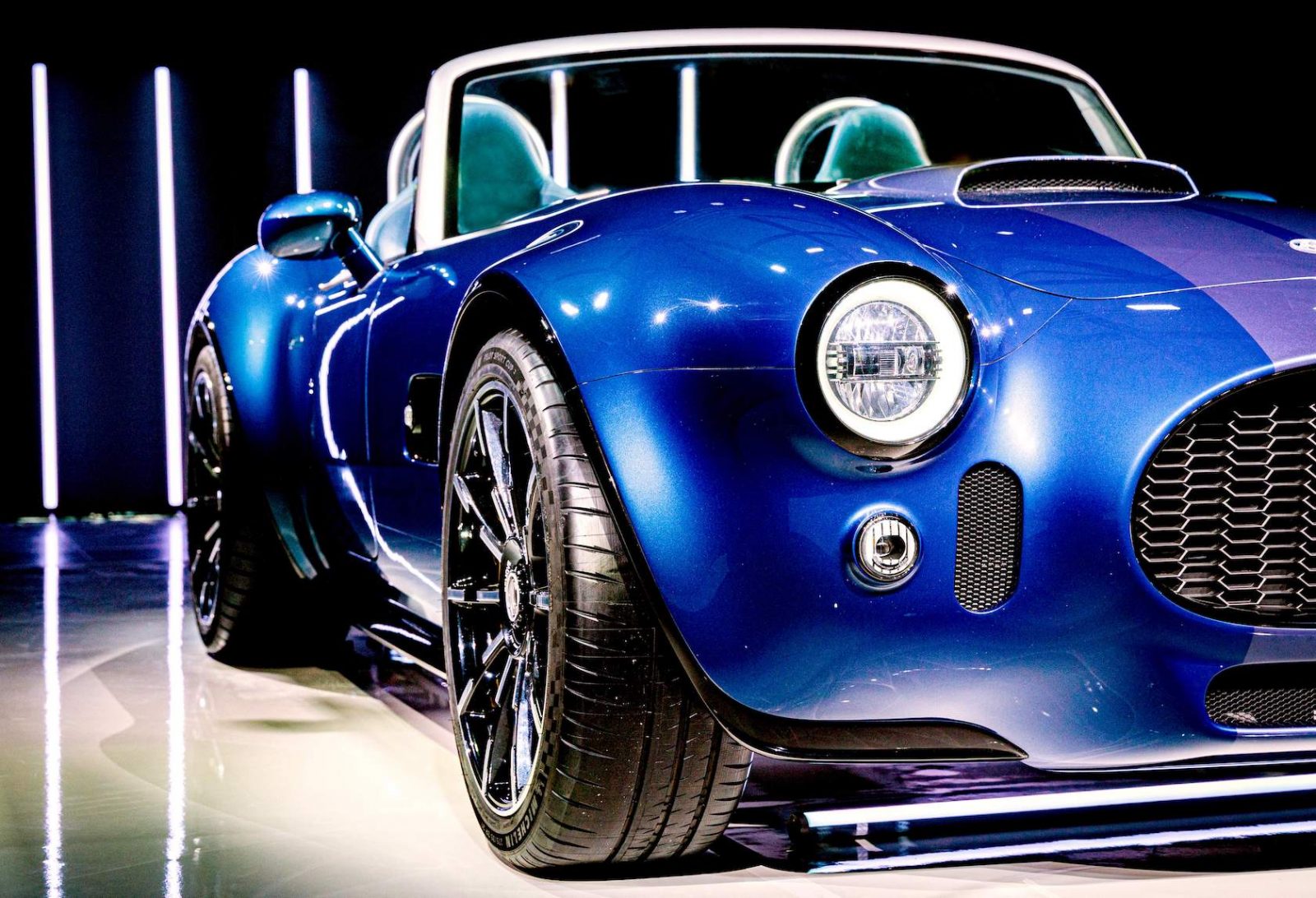 To create the all-new Cobra GT, designers started with a clean sheet, then employed cutting-edge design methods on the classic 1960s styling. They then incorporated the latest engineering processes on a coupe that feels strangely retro yet remains faithful to the spirit of the AC Cobra of the 1960s.
The new roadster is the result of a multi-million Euro investment sustained over nearly four years. Intended to be both beautiful and usable as an everyday sports car, it remains in a class of its own. Just 250 examples of the GT Roadster are expected to be built for worldwide markets every year, with the first year of production already sold out.
OUR THOUGHTS
As electric vehicles progressively take over our collective consciousness, it's refreshing to see a fully-blown V8-powered supercar—with a manual transmission (!!)—making a welcome entrance onto the world stage, albeit in limited numbers of 250 per year. The car is now available to order worldwide starting at £285,000, and customers can schedule a personal consultation at accars.eu or via email [email protected].