Mazda's rotary is back but this time it's fitted to an MX-30. Having first revealed the road-going, rotary-powered SUV in January this year, the Hiroshima-based carmaker finally announced that it had commenced mass production of the MX-30 e-SKYACTIV R-EV (rotary) for the European market at its Hiroshima plant last week. This marks the first time in 11 years that a rotary engine vehicle has been produced since the end of production of the RX-8 in June 2012.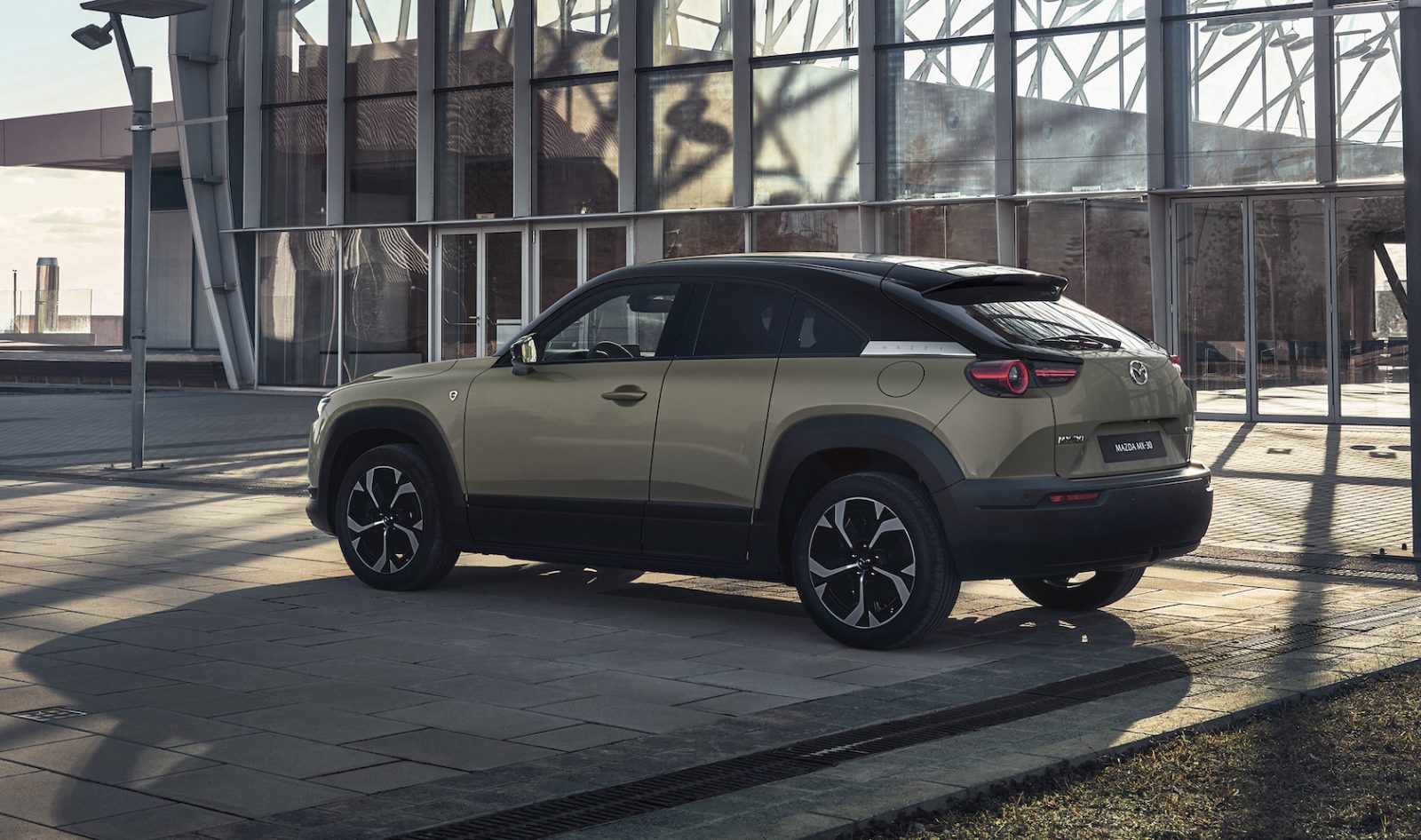 But make no mistake. This car is like no rotary-powered model we've ever seen from Mazda. Why? Because the rotary engine does not actually drive the car's wheels in any way. Instead, it has been repurposed as a generator to charge the MX-30's battery pack.
This new form of deployment differs radically from the rotary powertrains used in three generations of RX-7s from 1978 to 2002 that were propelled by, among other engines, a twin-turbo 1.3-liter twin-rotor engine, pumping out 276 hp in the final FD model.
The MX-30 R-EV's engine is an 830-cc single rotor paired with a 168-hp electric motor, the latter of which provides all the drive, while the rotary engine simply produces electricity. This MX-30 R-EV has an electric-only range of 85 km, allowing the SUV to be used as a battery EV in a wide range of everyday situations, while the rotary engine generates power to replenish the batteries. The bespoke SUV is Mazda's unique plug-in hybrid model that uses an electric motor to power all of its driving.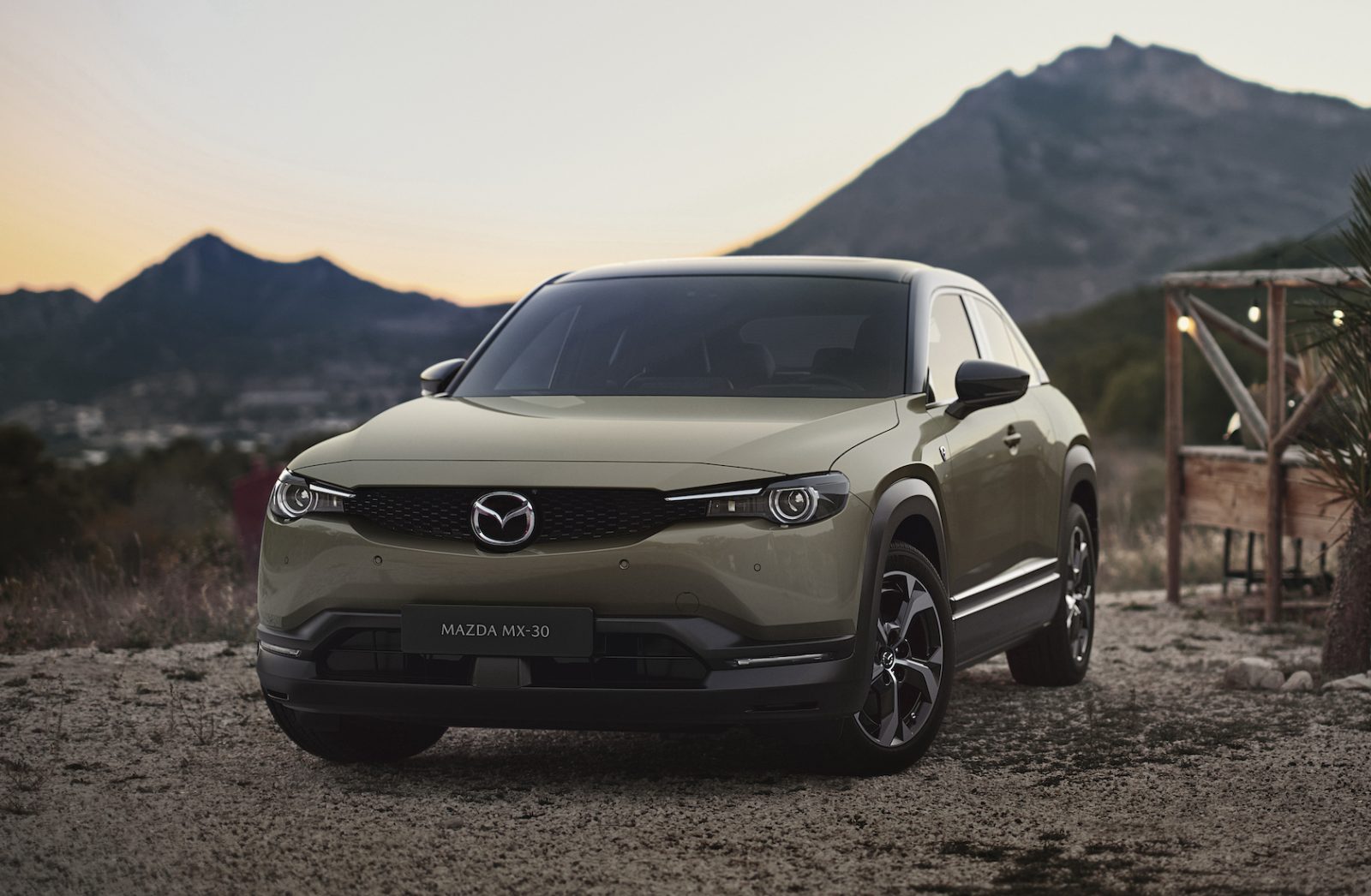 The MX-30 EV was first introduced in 2021 as Mazda's first mass-produced battery EV. With a mild gasoline-hybrid model was also offered in some markets including Japan, the plug-in hybrid model with the rotary-powered generator will be added to the line-up to help achieve carbon neutrality.
Furthermore, environmentally friendly materials such as cork and fabrics made from recycled materials are actively employed as interior materials. Efforts are also being made to reduce environmental impact in the production process.
OUR THOUGHTS
These first MX-30 R-EVs are headed for Europe, and will go on sale starting in the fall. Even though the MX-30's EV version's 100 miles of range has been criticized in some media as being the lowest in its class, this electric MX-30 has been much more successful in Europe than other markets with more than 15,000 sold, as opposed to mere triple digit sale in the U.S. While we do not have a definitive word from Mazda yet, we are expecting this rotary-powered, plug-in hybrid to land in U.S. showrooms for around $34,000 by early next year, thus giving American customers a far more acceptable 372 miles of range.