A limited run of twenty five 'DB5 Goldfinger Continuation' models were launched in 2020 and only one is left — for $3.6m.
This special anniversary version features the movie gadgets from the original Goldfinger DB5 of 1964.
The gadgets were developed by Aston Martin and special effects guru Chris Corbould.
As I walked into Aston Martin Tokyo this week to return the keys to a DBX I'd been testing, I was blown away to see a James Bond-spec DB5 in mint condition on display in the showroom.
This was no ordinary DB5. It was what the company calls a special 'engineering model' used to promote the strictly limited run of 25 customer cars—specially built 'DB5 Goldfinger Continuation' models released in 2020 to celebrate the 55th year of the franchise and the 25th James Bond film, No Time To Die. The 1964 film Goldfinger was Bond's third flick and the first to feature the Aston Martin DB5, before it made a spectacular comeback in that last movie.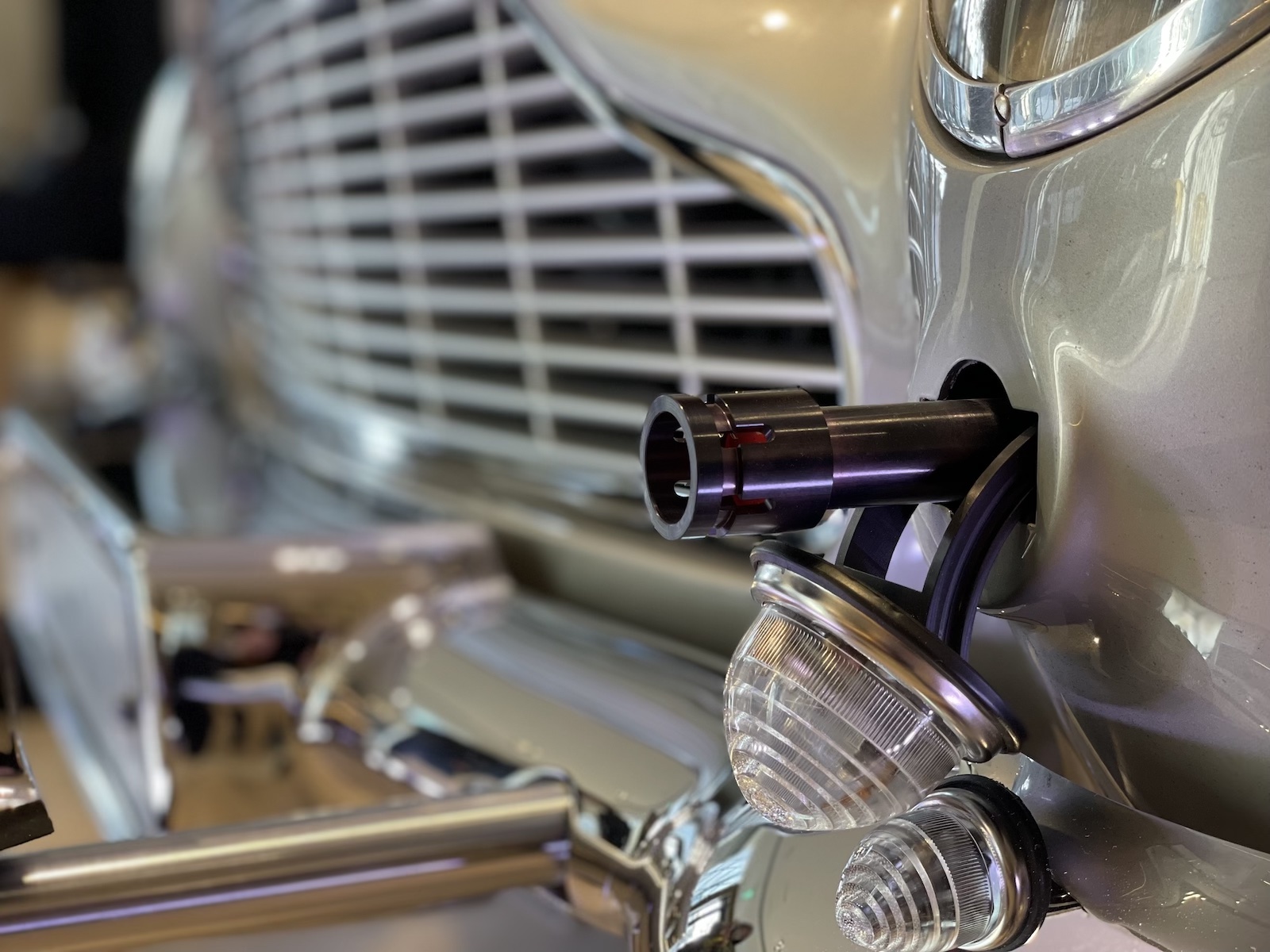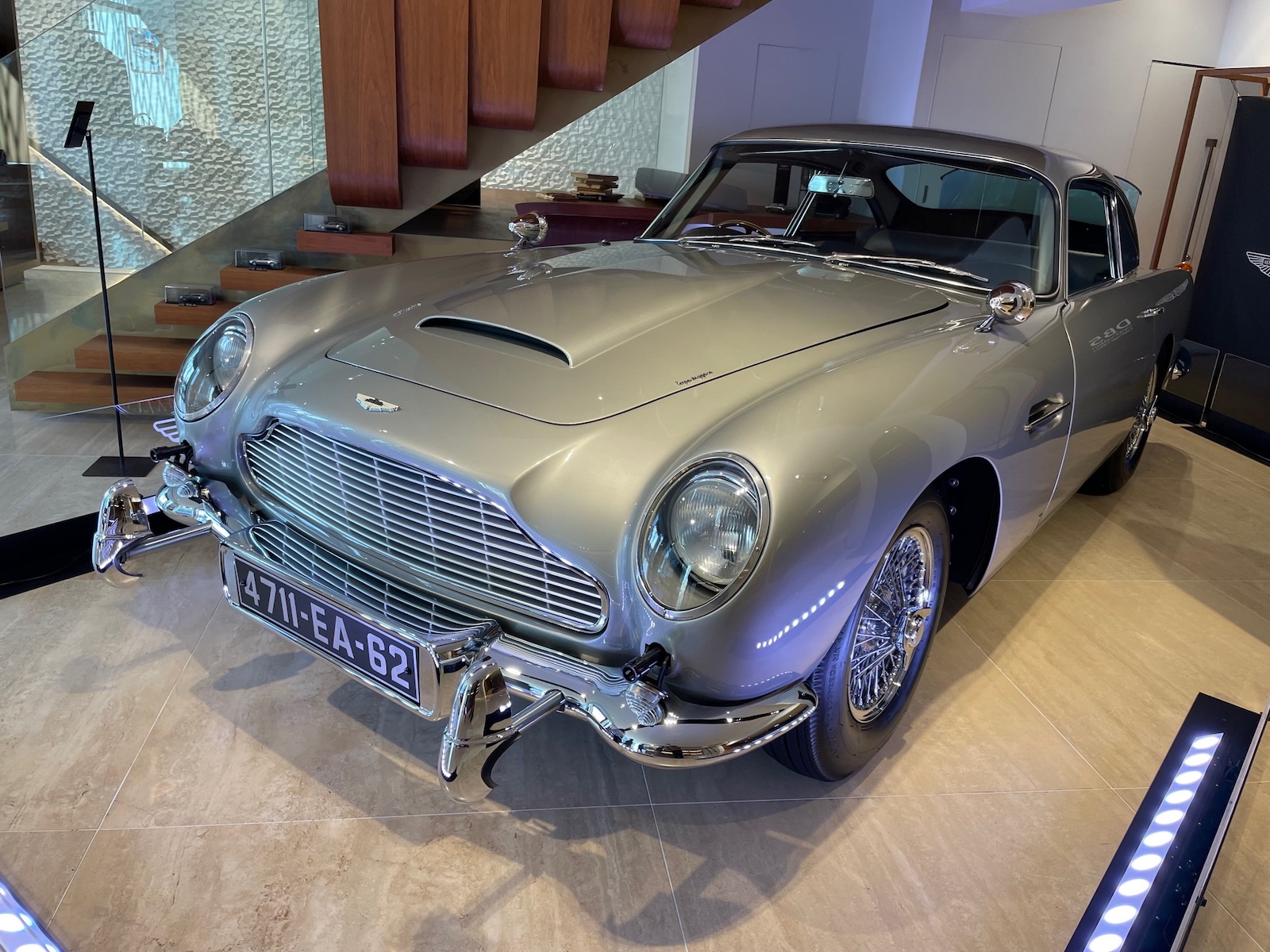 According to Aston Martin though, there is only one car left out of the 25 customer cars. As the most famous car in the world and one of the most desirable marques, this last special gadget-fitted DB5 could be yours for just $3.6 million.
And as an example of one of the limited 25 cars, this car features working Goldfinger gadgets specially developed by Aston Martin and Oscar-winning special effects guru Chris Corbould. Hang on, when we say "working gadgets," we don't actually mean that they "work." We just mean that you can access the gadgets as you would features on a toy. These include fake pop-out twin front machine guns, an ejector seat, bulletproof rear shield, rear oil slick and smoke screen delivery systems, revolving number plates, front battering rams, tire slasher, under-seat hidden weapons storage tray, and a radar tracker map, just to name a few.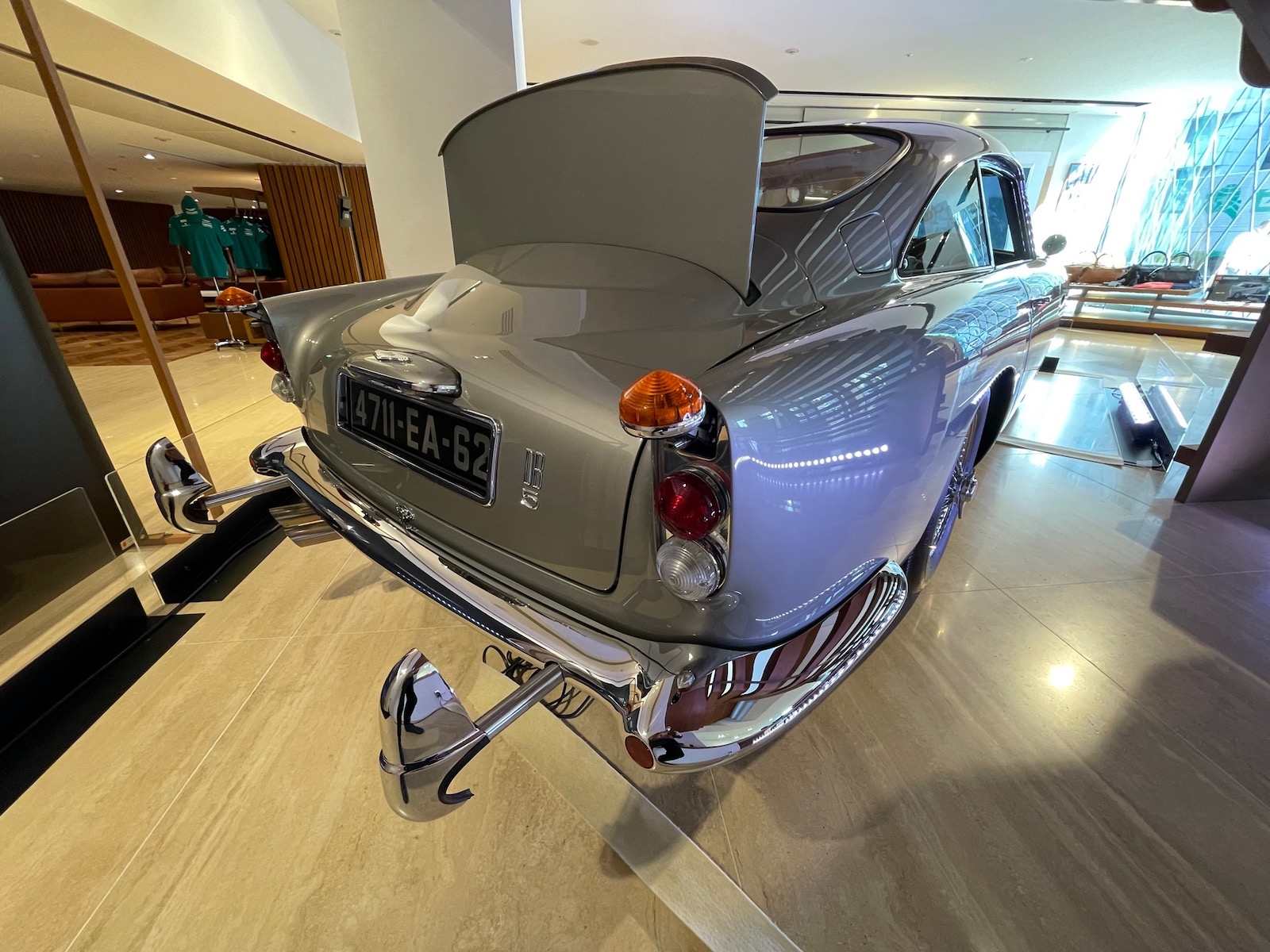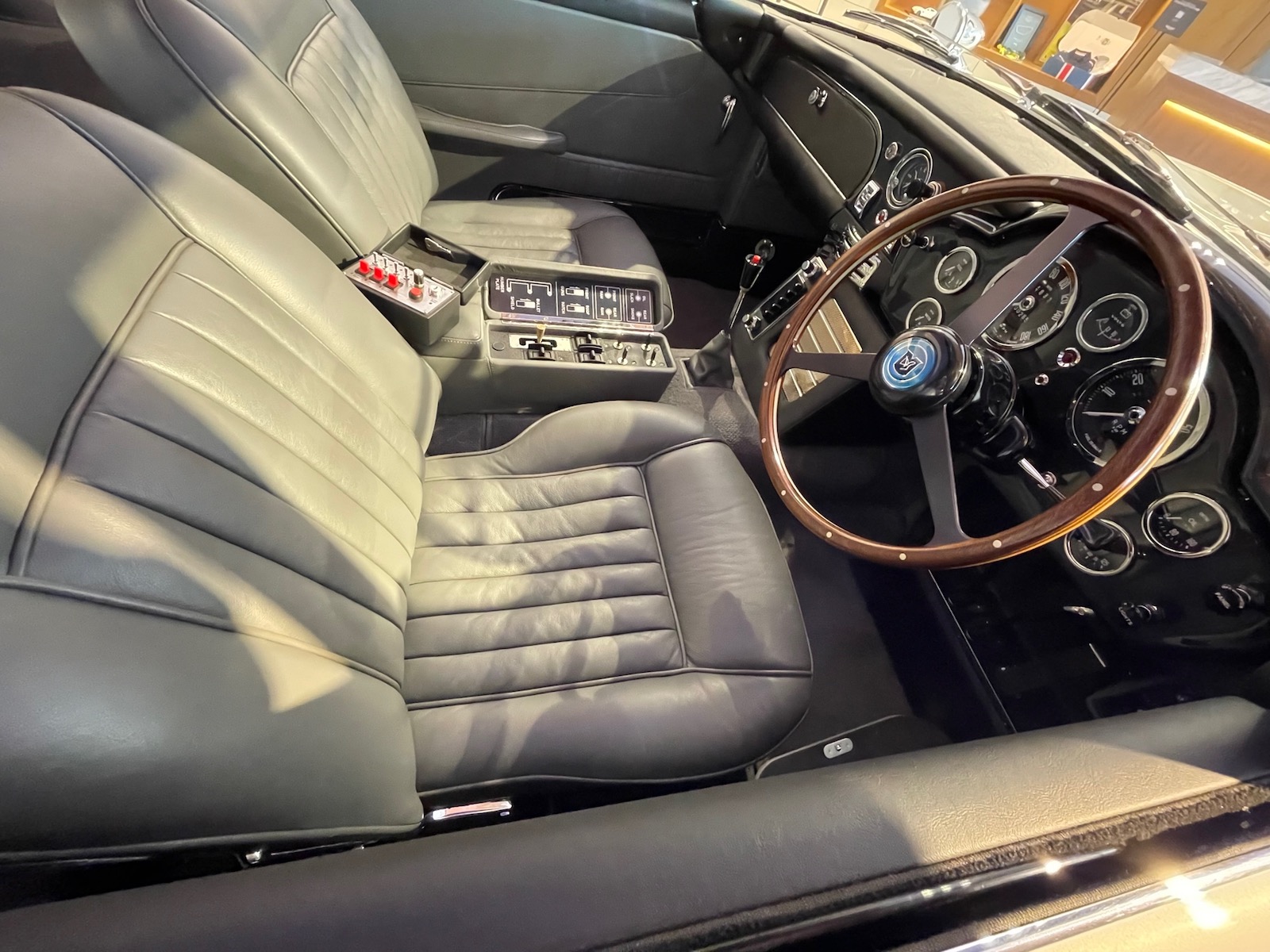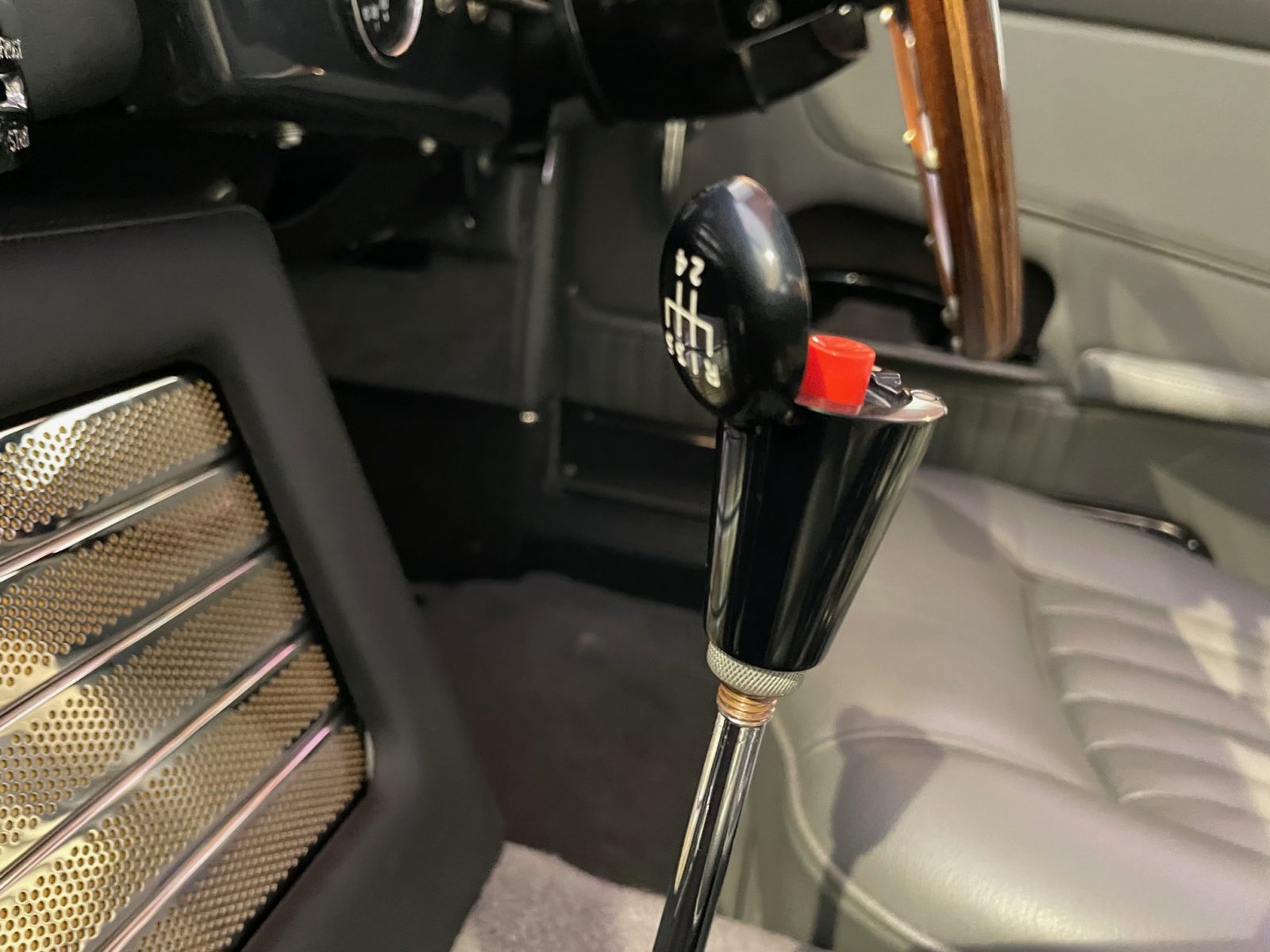 Checking out the gadgets on the car you see here, we were duly impressed by the attention to detail of the machine gun turrets that pop out of the turn signals, the rear bulletproof shield, and the close to the original quality cabin, boasting leather bucket seats and bespoke control panels to deploy the gadgets, not the mention that secret red ejector seat button hidden under the top of the stick shift.
Each of the 25 cars was built to the highest possible quality using a blend of Sir David Brown-era old-world craftsmanship, with the up-to-date application of modern engineering advancements and performance enhancements, alongside the integration of cutting-edge gadgets developed in association with Chris Corbould.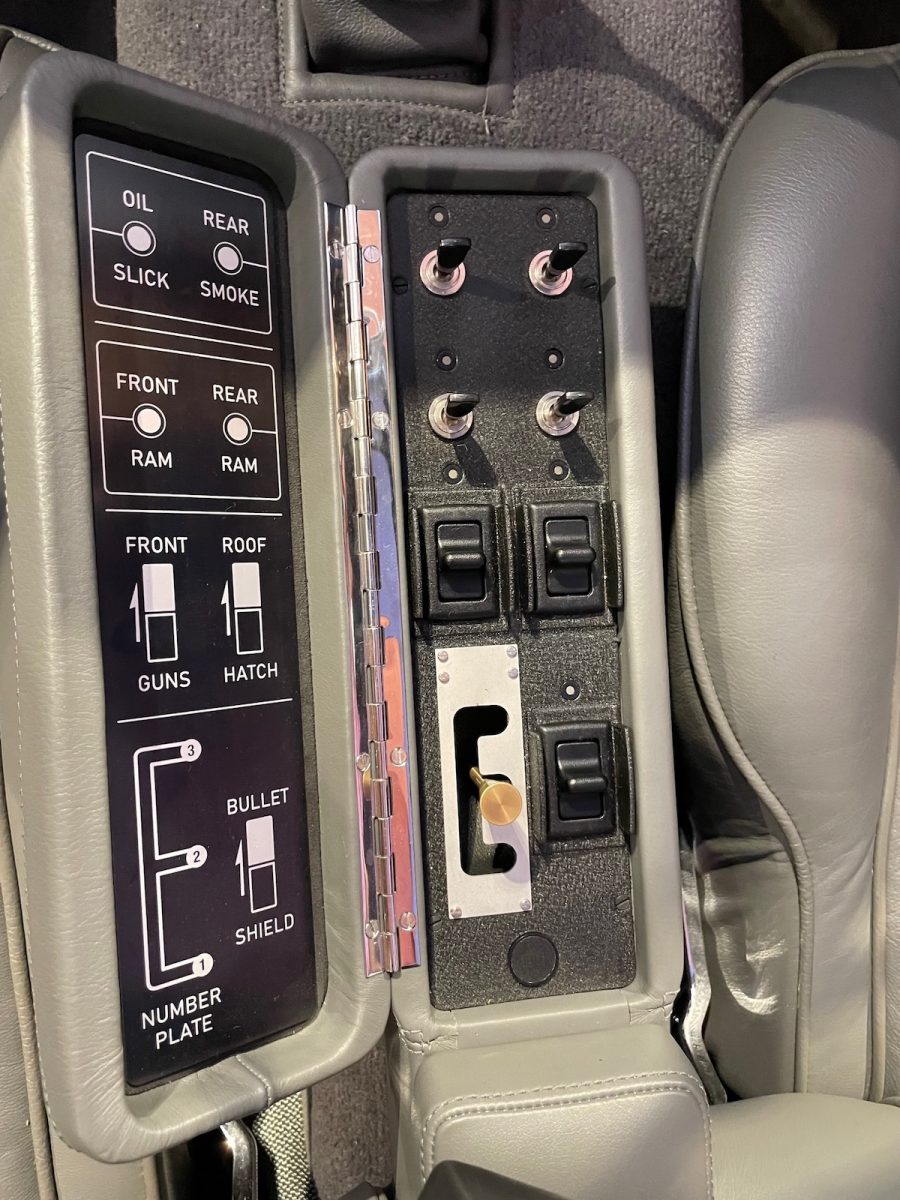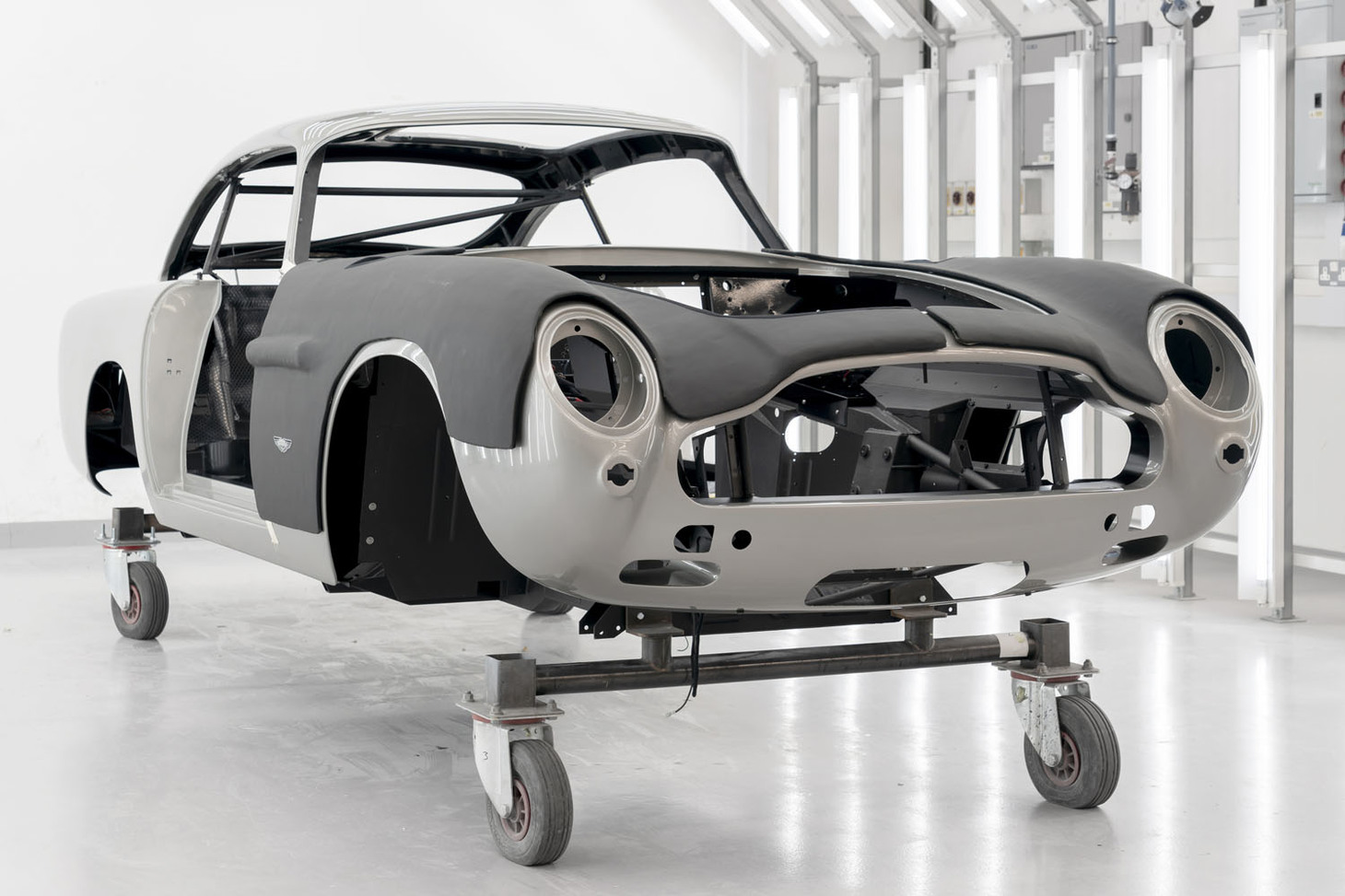 The meticulous DB5 Goldfinger Continuation construction process – which took around 4,500 hours per car – was undertaken at Aston Martin's globally renowned Heritage Division headquarters in Newport Pagnell, Buckinghamshire.
The cars feature original DB5-styled aluminum exterior body panels wrapped elegantly around an authentic DB5 mild steel chassis structure. What makes these rare rear-wheel-drive DB5's great to drive is mostly due to the 290-hp 4.0-liter straight-six engine borrowed from a BMW M3, and mated to a 5-speed ZF manual transmission.
The car seen here was shown to a group of potential buyers in Tokyo this week and will be taken to Seoul, Korea next week for another promotional session. According to Aston Martin, that last car still has not found an owner. Any takers?
OUR THOUGHTS
This bespoke Bond DB5 is sublime. Beautifully crafted. And those gadgets are something else. Obviously, owners don't actually want those fake gadgets to work. Or do they? I bet everyone reading this story has had a time in their life when they wished the person sitting next to them was somewhere else. But would you go so far as to use that ejector seat? Or they wished they could deal with the bully in the pickup truck that cuts you off by using those front battering rams. How long could you resist the temptation to deploy your rear oil slick to get rid of that guy tailgating you too close?