The GT Mk IV is the swansong version of the mighty Ford GT
As a track-only version, it features radical aero-packaging and 800 horsepower
Interested parties will need $1.7 million to get a foot in the door
The inspirational mid-engined Ford GT went on sale for the 2005 model year with a 647-hp, twin-turbocharged 3.5-liter V6 engine, and a limited run of 4,000 units.
Now, some 17 years on, Ford has just unveiled the 2023 GT Mk IV which is the last special edition GT in a year with virtually no end to the number of special editions and send-off models.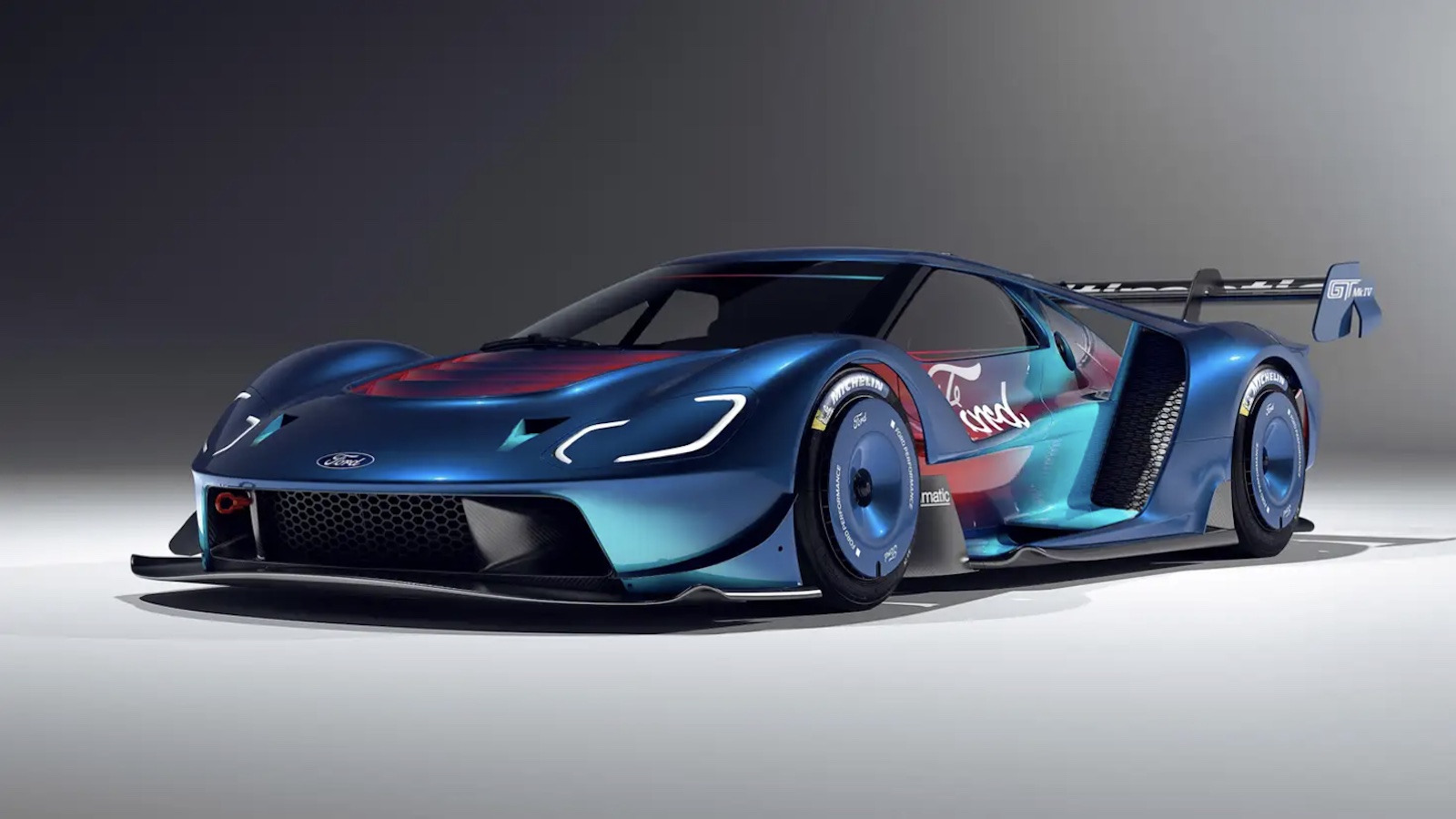 Take a deep breath, because we're diving into some history here. In August 2021, Ford debuted a 1964 prototype-themed livery to pay homage to the GT's final year of production. Then, in February 2022, the Blue Oval honored the Mk I prototypes of the '60s with a special red, white, and gold model. Soon after that came a Holman Moody Edition that celebrated Ford's historic podium-dominating 1-2-3 finish at Le Mans in 1966. Just two months ago in October, Ford revealed its racing-inspired LM send-off version of the GT as a tribute to the class-winning 2016 car.
This just-announced special edition looks so over the top as to make all earlier GTs look timid. Unlike all the other special-edition send-offs mentioned above, the Mk IV is a track-only car that receives dedicated tweaks as well as eye-catching on top of aesthetic modifications.
When Ford launched the LM version recently, the firm said it would be the last road-going version of the homegrown supercar. But with the new Mk IV, we can safely say that this is the last GT ever. Probably.
One look at the GT Mk IV, and it's clear this is a hardcore track-oriented race car that has no business venturing onto public roads. It sits extremely low and is clearly built for the circuit. But as you can plainly see, there's a lot more going on here than just a lower ride height and a massive rear wing.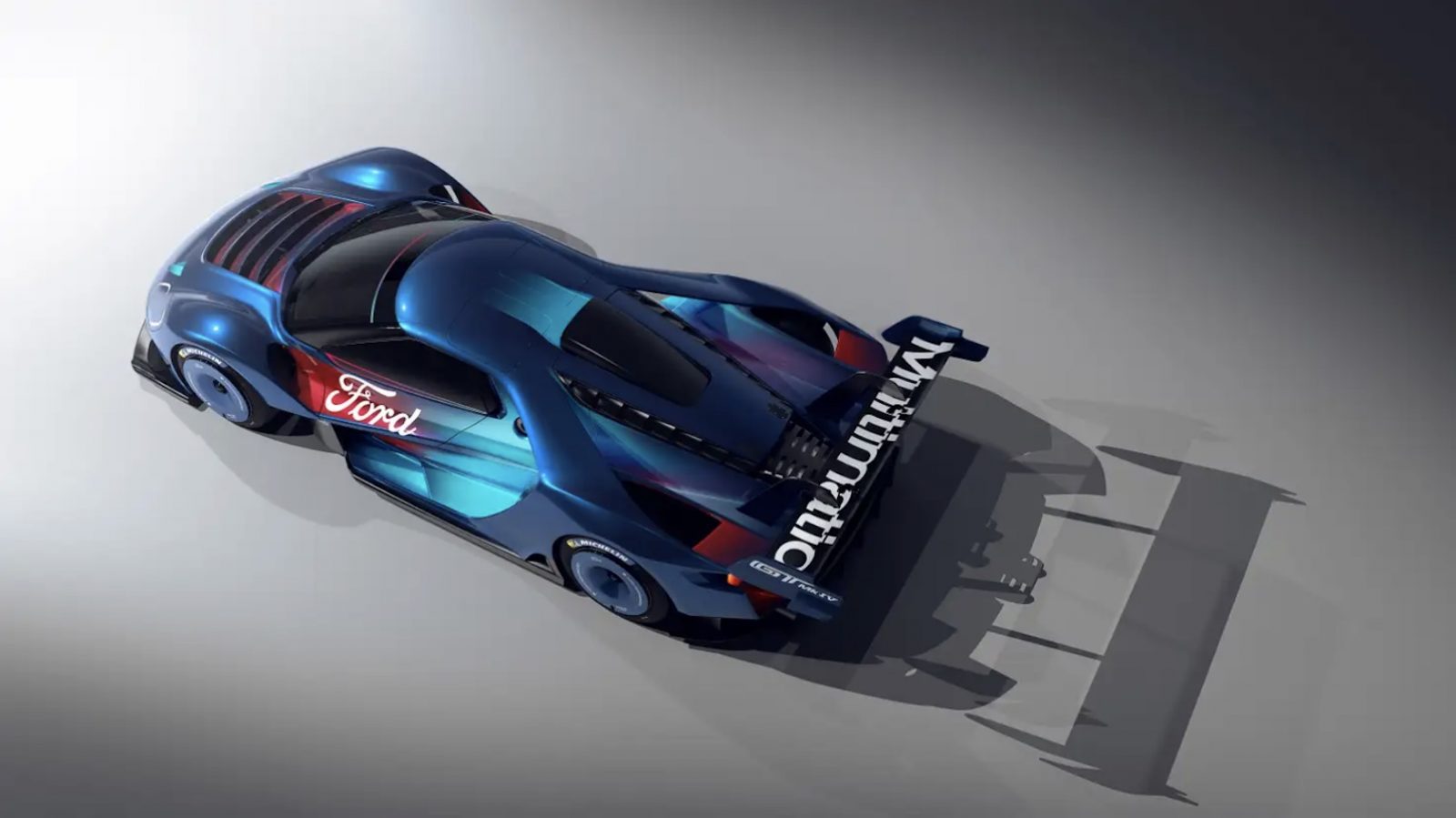 In addition to the car's more aggressive aero package, Ford stretched the wheelbase with the aim of further improving its already phenomenal cornering capability. The "longtail" carbon fiber body is also new, as is the Multimatic Adaptive Spool Valve race suspension. The regular car's dual-clutch transmission has also been shelved in place of a so-called 'proper racing gearbox.'
So what about the power? Compared to the standard Ford GT, the Mk IV gets a larger capacity engine that Ford claims will make more than 800 horsepower. That's quite a boost over the 660 you get from the current GT. So yes, this thing's going to be quite a bit quicker than the road car.
Ford's just launched the application page for the Mk IV, and we suspect that you'd need some pretty serious creds to get a foot in the door. You see, Ford only plans to build 67 units. If you want to apply, you better make sure you have a hefty bank account as the GT Mk IV starts at $1.7 million.
According to Ford, deliveries are said to start in "late spring" next year.
OUR THOUGHTS
When you have an iconic sports car like the GT, with so much history that dates back to the '60s, why not milk it for all it can give? Companies like Ferrari and Lamborghini do special versions all the time, so there's nothing wrong with Ford going for broke with the GT's heritage. It's just great to see them doing a sterling job with their unique limited editions like the Mk IV. I wouldn't be surprised if there are one or two more tweaked versions in the pipeline.