Nearly two-thirds (58%) of drivers polled in a carwow and Karai survey didn't know how much CO2 the average internal combustion engine car emits per year
The poll of over 22,000 drivers asked them to estimate how much CO2 a car emits each year, with three possible answers
As climate change continues to grow at an alarming rate, research shows personal behavior and education could decelerate global warming
A surprising poll by Britain's popular carwow website, in conjunction with Karai by DriveKey, reveals that the majority of motorists don't know how much CO2 their internal combustion engine-powered (ICE) car emits per year. carwow and Karai created the all-new carbon offsetting app, and conducted the survey recently which received staggering results.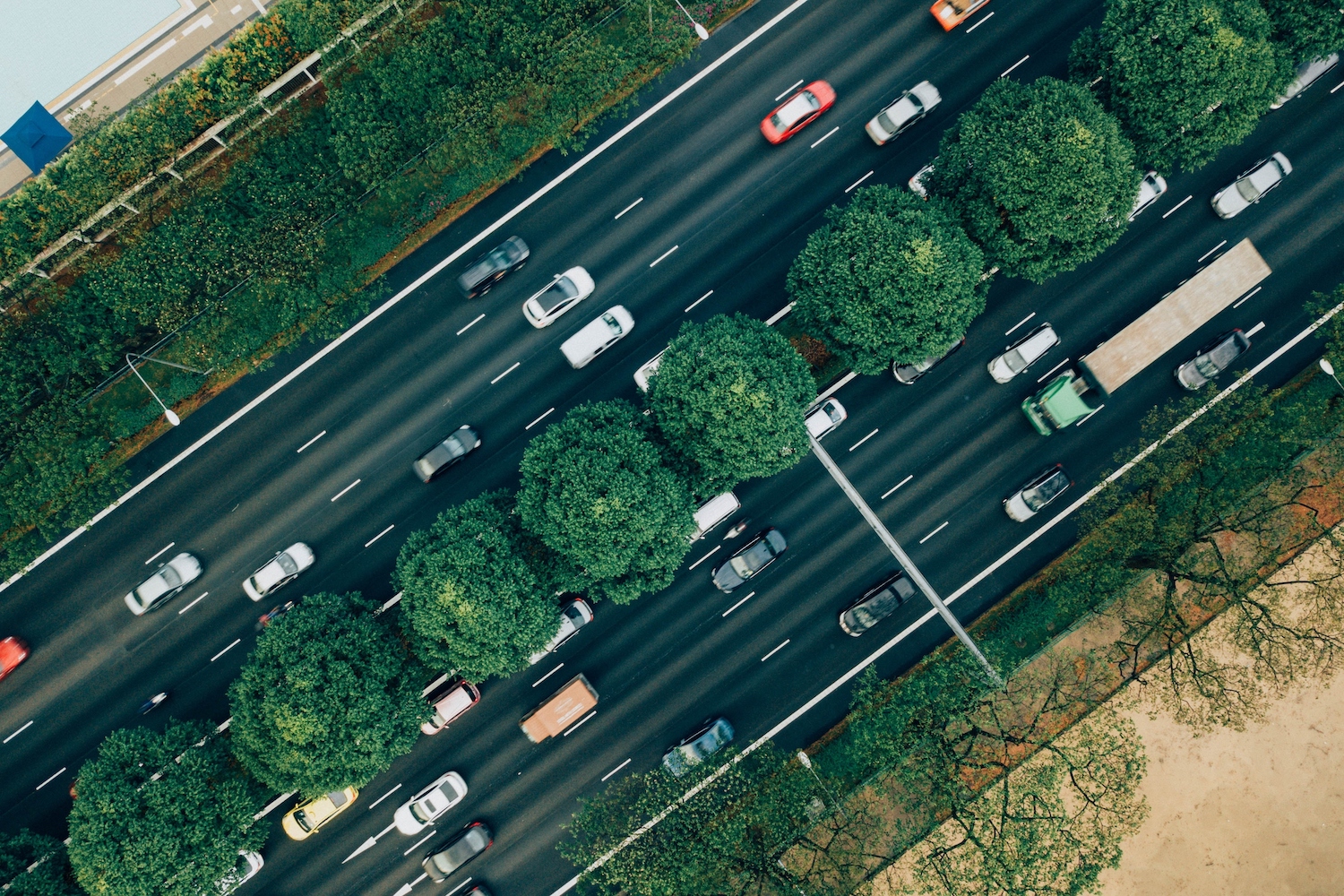 Polling over 22,000 motorists, carwow asked users to answer the question:
'can you guess how much CO2 a car emits each year?' with three possible answers to select. Nearly two-thirds (58%) of respondents didn't know the answer, and subsequently guessed wrong; highlighting there's work to do for motorists to understand and be educated about, their ICE car's environmental, real-world CO2 impact.
While 42% picked the correct answer – that the average ICE car emits 1,700 kg CO2 per year – it still shows there's room for improvement, and an app such as Karai to track their CO2 down to the last kg for car owners and drivers could be beneficial.
Launched in Spring of this year (2022) the free-to-download (and use) Karai app tracks vehicle movements via real-world APIs, much like Google Map software or other map apps like Waze. Combining this data with accurate CO2 output information from the vehicle's registration plate – obtained via the Driver and Vehicle Licensing Agency (DVLA) – the app can then correlate that to real-world travel movements of that car to show a realistic CO2 output. Considering traffic for increased CO2 output and steady long journeys on highways being more efficient, the app provides, the real-time CO2 emitted into the atmosphere via a specific car rather than an average statistic.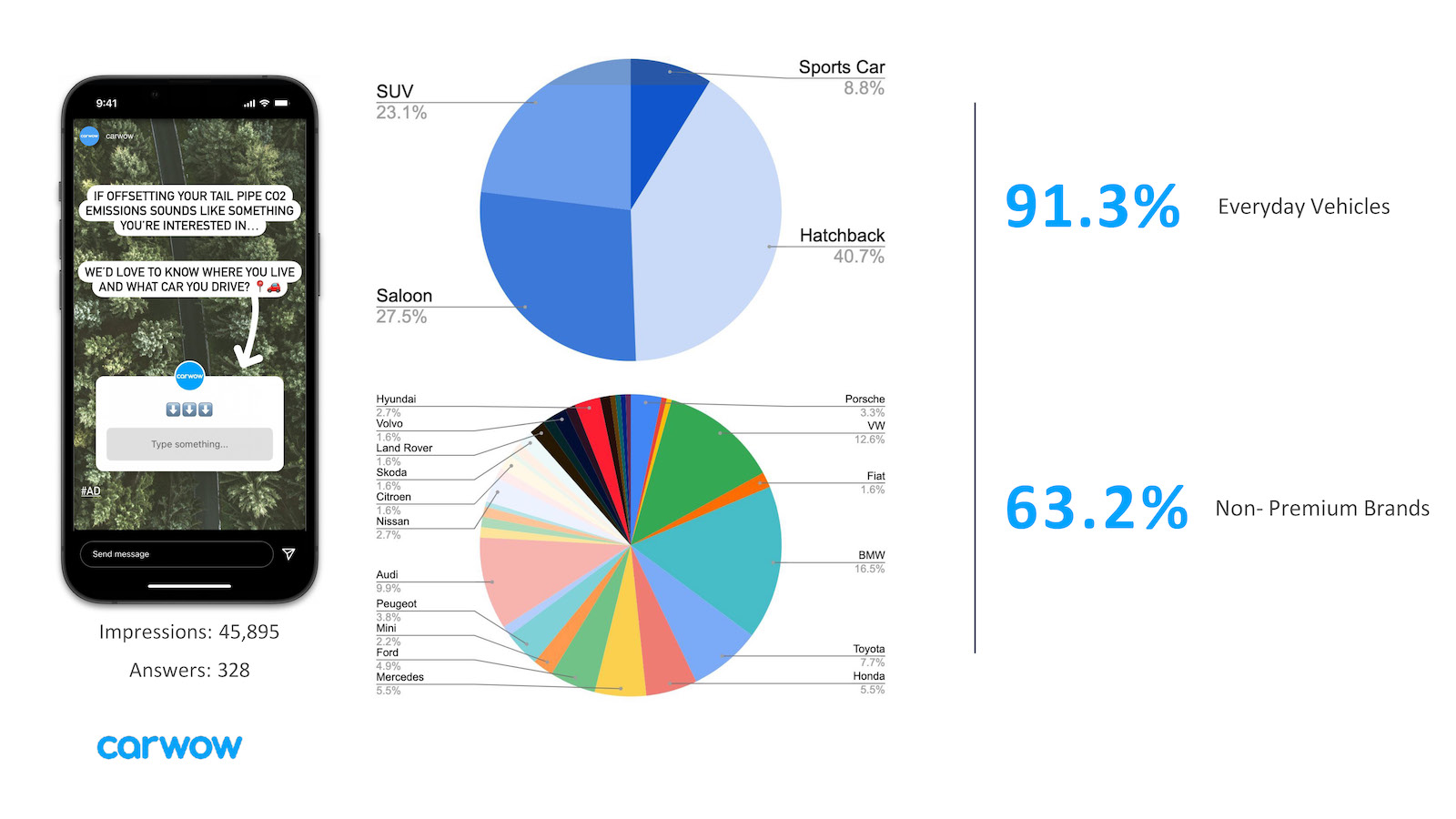 Calin Saftoiu, Chief Executive Officer of Drive Key Corporation said: "Since the carwow survey shows that nearly two-thirds of motorists are potentially unaware of their vehicle's environmental impact, we hope this highlights how Karai can be used to better educate drivers about how much CO2 they are emitting, and offer solutions of how to reduce that output or to offset it.
"Karai is also an educational tool for drivers since it provides a real-world driving score to show how motorists can drive more efficiently, as it is an app that can offset these CO2 emissions via carbon credits. Being carbon neutral is important in a world that's struggling with rising seas and temperature increases, which are, in part caused by vehicle emissions. Of course, cars are only part of the issue, but with Karai, it's a problem that drivers can help solve with the touch of a button."
OUR THOUGHTS
So nearly 60% of motorists are not aware of their carbon emissions? That's not surprising when you think of how many people are still driving huge V8-powered cars and trucks with little thought for the level of emissions their cars are emitting. Let's see if such apps as the British Karai app can be used to better educate drivers about how much CO2 drivers are emitting, and offer solutions of how to reduce that output or to offset it. More than 1,000 organizations in over 20 countries, including the U.S. rely on a different app called South Pole to understand their climate risks and opportunities. For example, eBay Germany, offers customers the option to offset their CO2 footprint in order to help make customers more aware of the climate impact their consumption habits can have.