NIO plans to launch in U.S. in 2025, targeting Tesla models
NIO is aggressively expanding in Europe selling 24,000 EVs in 2021
Beijing hopes NIO, BYD and Xpeng will make serious inroads globally by 2025
Chinese electric car manufacturer Nio is making waves in the EV world, and not just because it plans to launch highly competitive Tesla-targeting EVs in the U.S. by 2025. The EV startup also plans to make its own high-voltage battery packs to improve profitability and competitiveness.
The CEO of the Shanghai-based carmaker, William Li told media recently that he expects his firm to enter the U.S. market in late 2025 and launch models that will not only target but undercut pricing on Tesla's popular Model 3 and Model Y. "We envision becoming an active player in the U.S. market at the end of 2025," Li said, adding that NIO would aggressively accelerate its international expansion as soon as it had the right vehicles and services for those particular markets. He did not say, however, if the carmaker will build a plant in the U.S. He also added that the company would test overseas markets with exports of Chinese-made cars initially, while evaluating the effects of the Inflation Reduction Act, before making plans to localize production.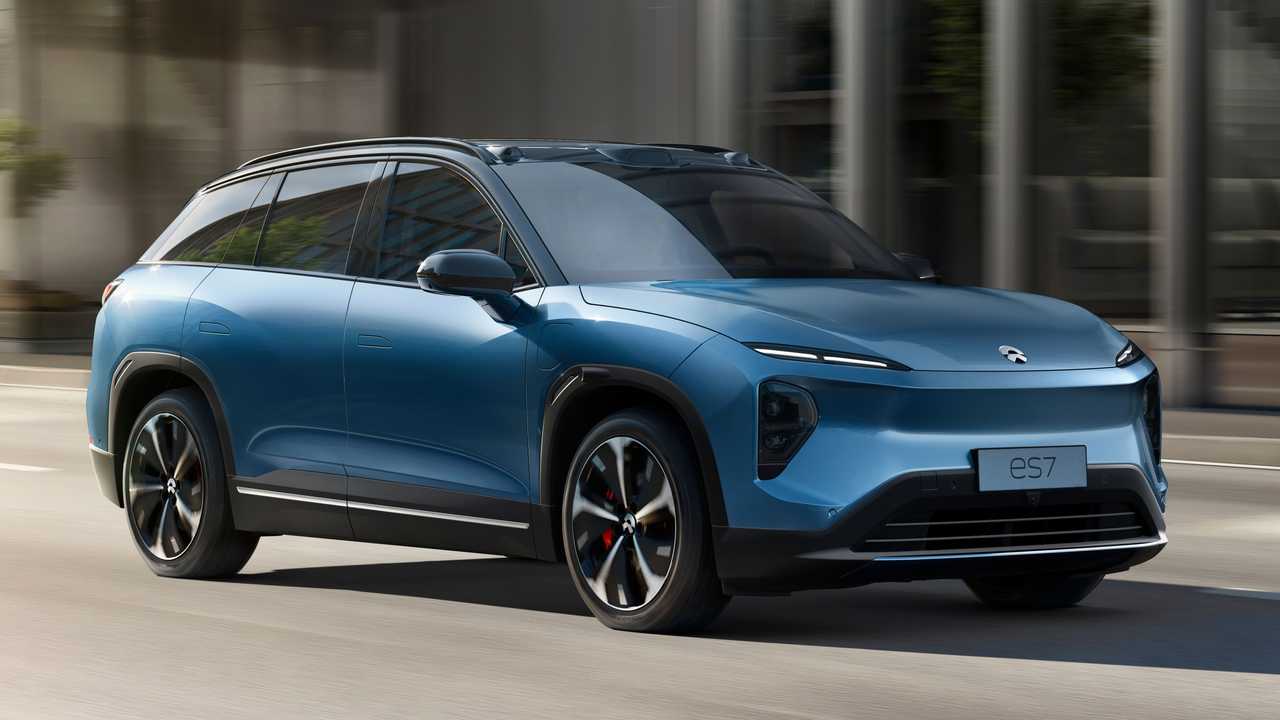 For those not familiar with Nio, let's just recap their short history. NIO debuted at the Saatchi Gallery in London in 2016 and, on the potential of its first-ever EV, the EP9, it soon secured funding from companies including Tencent and Lenovo. The company remained in the headlines in 2016 as it gained permission from the California DMV to test autonomous vehicles on public roads, and then in 2018, it opened its first battery swap station in Guangdong, China. Later that year, it filed for a $1.8 billion initial public offering in New York and then in 2020, the company announced it has secured another $1 billion in funding from Chinese investors.
In 2021, it delivered over 24,000 of its ES6, ES8, and EC6 electric models to customers in Norway, a country that boasts the most EV-friendly infrastructure on the planet, and then announced it would bring its User Enterprise to Germany, Denmark, Netherlands and Sweden in 2022. In 2023, NIO also plans to enter nine more European countries such as France, Belgium, Spain and Austria.
Under the wide-reaching Made in China 2025 strategy announced recently, Beijing leaders foresee several of its most influential EV makers, including NIO, BYD, Xpeng, and Li Auto, making serious inroads into the rapidly expanding global EV market. NIO is not the first Chinese carmaker to highlight its U.S. goals. SUV maker Great Wall Motors and BYD, the world's largest EV maker by sales, has also planned to expand in the U.S., but as of late 2022, have made little progress.
To accelerate its desired entry into the U.S. market, we have heard that NIO plans to deploy its first battery swap station locally for testing purposes as early as November 2022. According to a source, the battery swap station will be located in an area adjacent to the company's U.S. headquarters in San Jose, California.
OUR THOUGHTS
With Chinese carmaker's operations not quite as transparent as, say, those of the Big 3, we need to take many of these reports at face value and wait to see how the brand actually develops its dealer network and creates its infrastructure of battery swap stations. But from what we have seen of the styling, range and potential pricing of NIO's latest production and concept models, we are sure the Tesla bosses, among others are paying close attention.