Last week, Toyota and Mitsubishi Heavy Industries revealed plans to produce solar-powered moon vehicles targeting the U.S.-led Artemis Project, which aims to make the first manned lunar landing in 50 years starting in 2025. 
The all-wheel-drive lunar rovers, as they're called, are expected to be launched by 2029. To highlight the depth and gravity of the project, the two corporations together with the Japan Aerospace Exploration Agency (JAXA), held a joint press conference on the same day that Apollo 11 landed on the moon 54 years ago.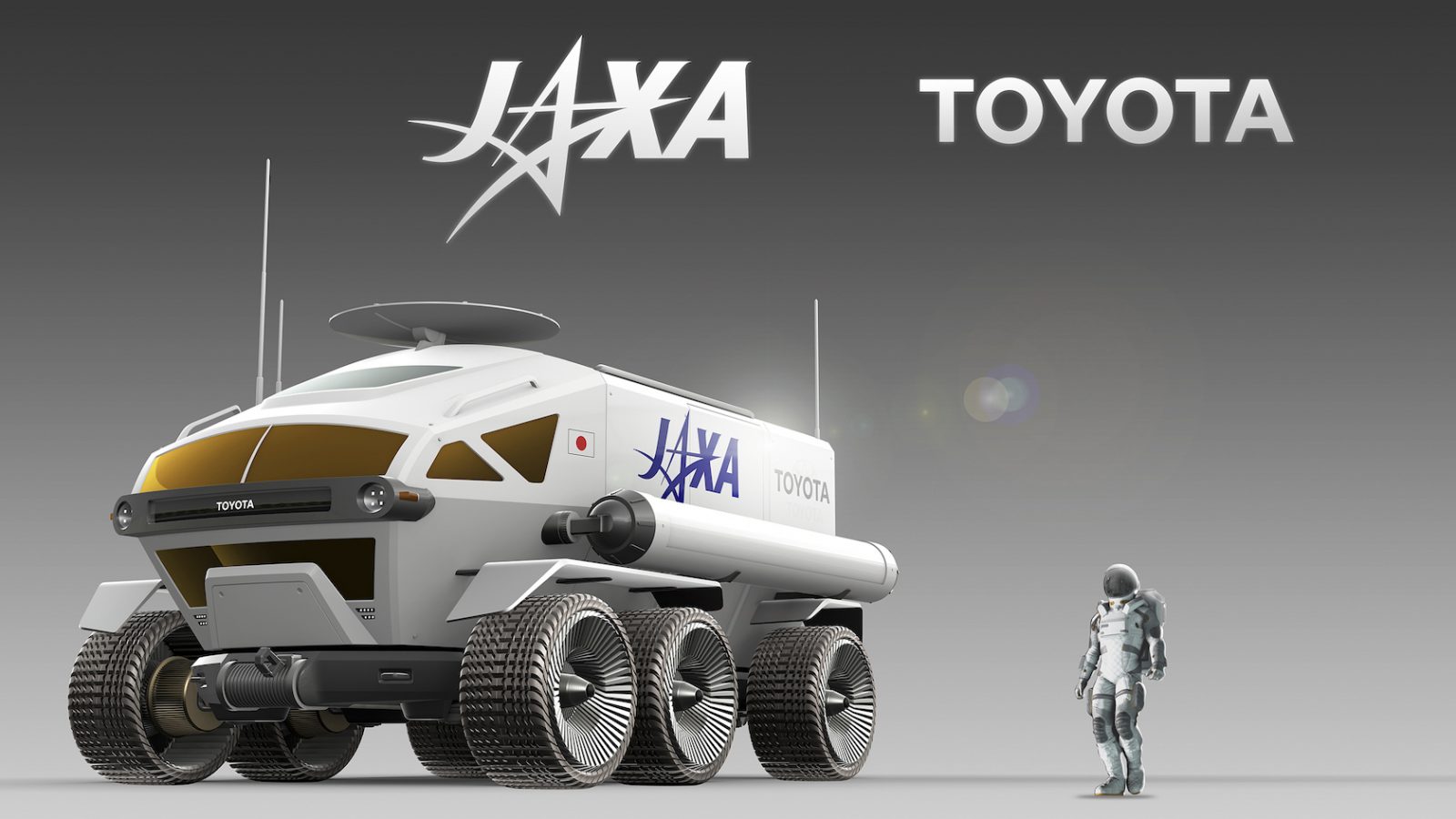 The Lunar Cruiser is a moon exploration vehicle prototype that Toyota has been co-developing with JAXA since 2019. The prototype gets its name from Toyota's popular four-wheel-drive Land Cruiser, which was designed to function in challenging conditions like deserts, rocky terrain, and winding mountain regions.
Days and nights can last for two weeks on the moon, so batteries that continue to regenerate during the day are critical as well as the fuel cell technology that Toyota has embraced for its automobiles on Earth.
For exploration purposes, the Lunar Cruiser is expected to cover a distance of more than 10,000 kms on the moon. Four crucial aspects of the car were revealed by the Japanese auto giant: the application of regenerative fuel cells (RCF), off-road driving prowess, automated driving, and user experience.
"RCF has a big advantage," says Ken Yamashita, Toyota's head of lunar exploration projects, pointing out that compared to lithium-ion batteries, the size and weight of the batteries needed to produce the same amount of energy is much lower.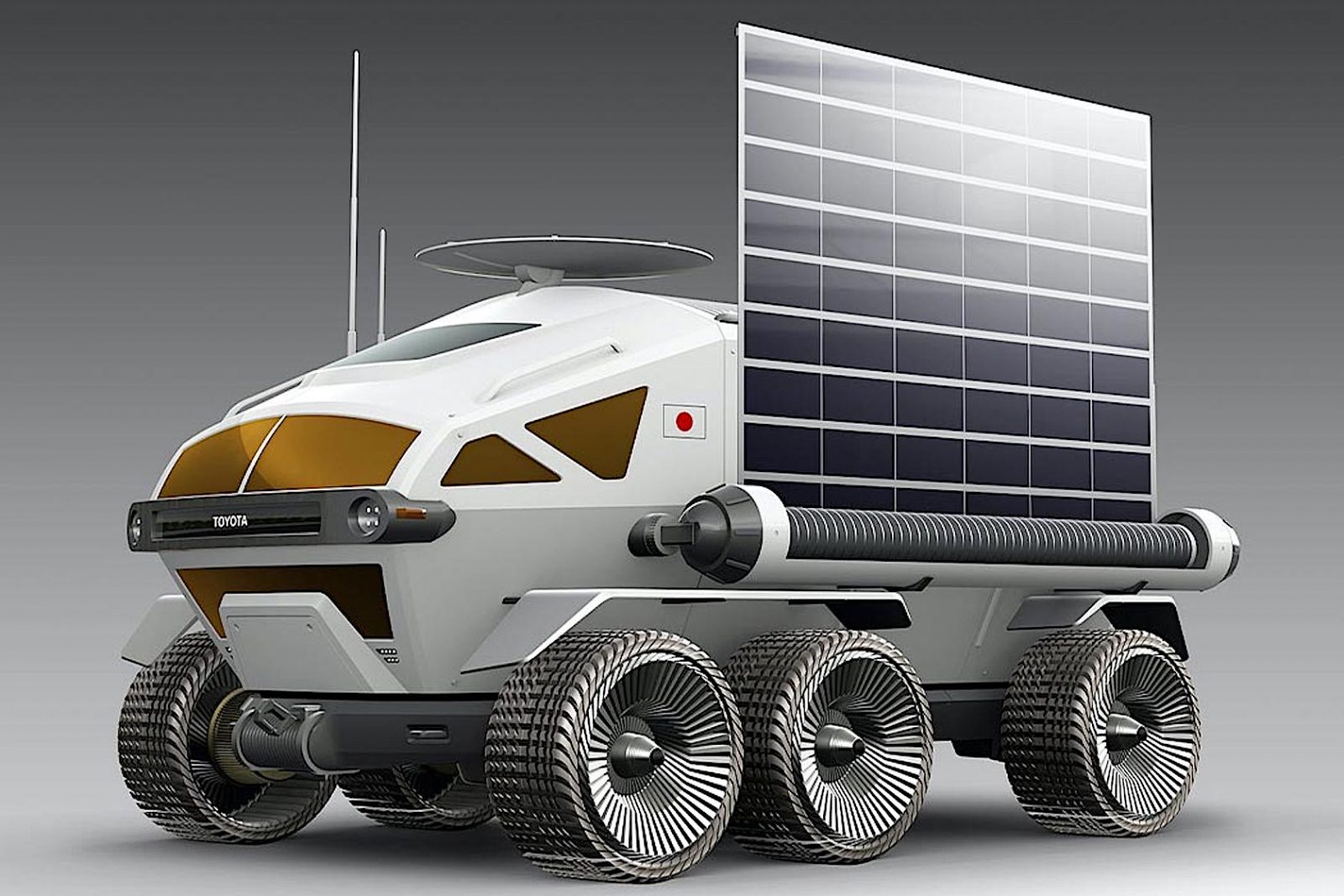 Toyota plans to employ the RCF technology it is creating for space applications on the ground too. Energy from water and sunlight alone can be used as a power source on remote islands or during disasters, while these forms of power are expected to contribute to carbon neutrality.
The rover will have a living area of about 7 square meters so that passengers can work and relax without their space suits. As astronauts may be spending up to a month in this tiny space, the companies plan to make it as comfortable as possible using know-how from their conventional businesses.
MHI contributes its expertise to a gravity-free environment while accounting for the pressure differential between the manned cabin and the exterior, where astronauts will carry out exploration tasks. As an integral part of the project, MHI has manufactured Konotori, a cargo transporter to the ISS, and Kibo, the Japanese Experiment Module of the ISS.
According to Yamashita, "It is also important when we come to consider how people will spend their time in the cabin space when they no longer drive, thanks to automated driving." Atsushi Nakajima, project manager at MHI, stated that the company is thinking of building a 10-ton lunar rover at its plant two to three years before launch.
OUR THOUGHTS
Toyota is well-known as a maker of some of the most reliable vehicles on the planet and that includes the Land Cruiser after which the Lunar Cruiser is named. So it makes sense that Japan's No 1 car brand has joined with MHI to build the all-important lunar rover for NASA next moon mission. In the future, Toyota stated that it plans to increase its relationship in its space business. "We are working on non-disclosure agreements with many companies in the development phase and would like to disseminate them in due course," Yamashita said. "This is in addition to the fact that we are already collaborating with Bridgestone on the creation of metal tires that can operate on the moon's surface."