It's great to hear that Toyota is finally getting serious about electric vehicles and batteries. Because let's face it. The brand does not have a good record when it comes to EVs. 
While almost every major carmaker on the planet has at least two or more EVs already on the market, Toyota is flailing, having only launched its first EV, the bZ4X SUV in 2022. And that crossover was recalled almost as soon as it debuted when wheels started falling off because hub bolts came loose.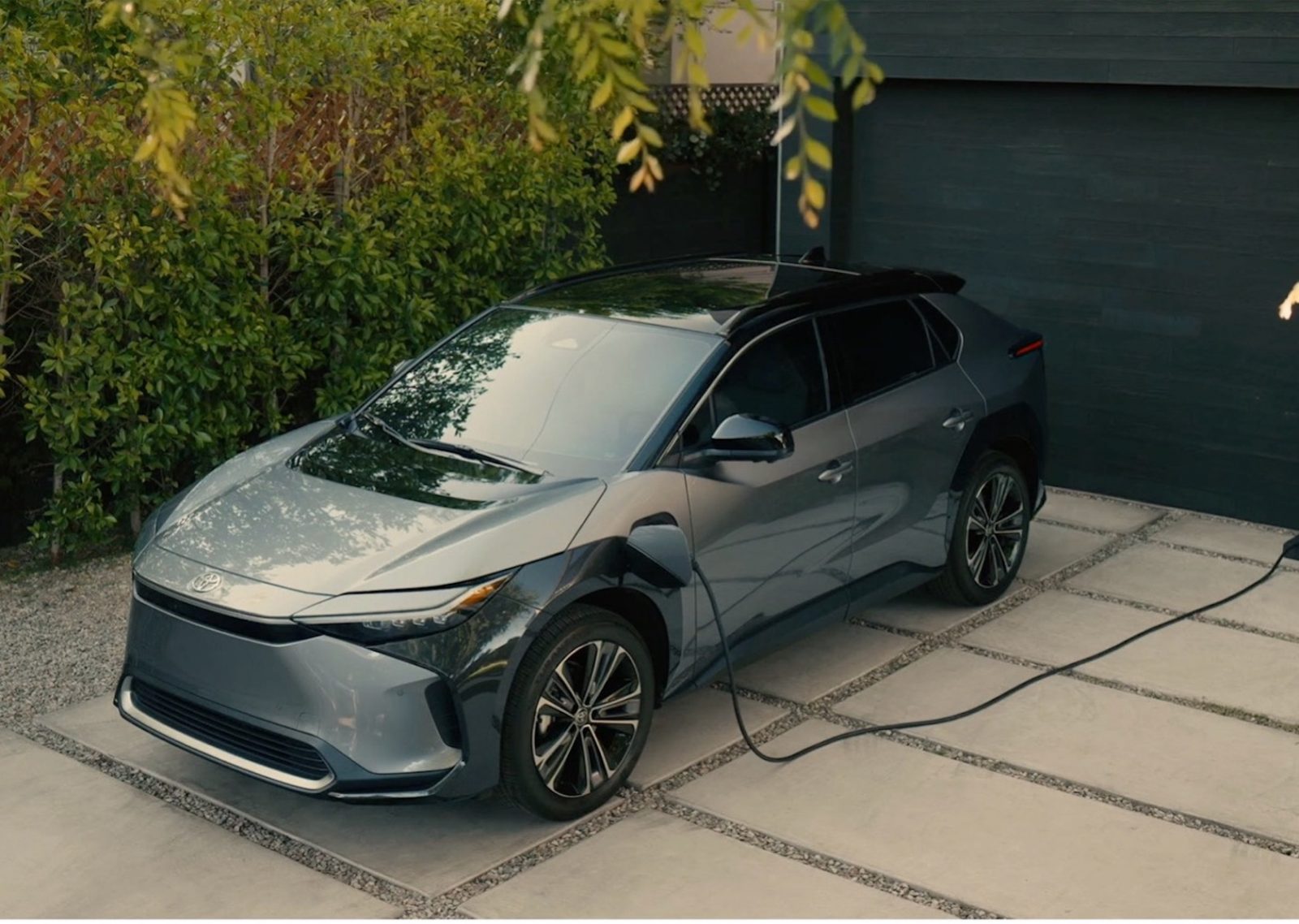 Unlike many other carmakers, Toyota has also railed against putting all its eggs into one "EV" basket, opting instead to stick with a mix of powertrains that include gasoline-hybrid, hydrogen-powered fuel cell cars and EVs. It has even lobbied in the U.S. Congress to delay the adoption of EVs.
So when Toyota announced this week that it was working on EVs with more efficient solid-state batteries that offer a range of over 620 miles and recharge to a near full state of charge within just 10 minutes, the industry stood up and paid attention. By comparison, the long-range version of the lithium-ion-powered Tesla Model 3, the world's best-selling EV, can drive for about 350 miles based on U.S. standards.
In addition to its brave announcement of a significant hike in EV range, the brand also revealed plans for several new technologies including aerodynamic drag reduction and manufacturing upgrades as well as fundamental changes to improve EV product appeal while helping to boost its status in the EV sphere.
The biggest takeaway from Toyota's announcement is the range of its next-generation EV battery technology which it will incorporate into new models in 2026 with a cruising range of over 620 miles. Toyota will offer two next-gen battery EVs in 2026 and 2027, including performance versions, boasting batteries expected to offer a 20% improvement in cruising range.
As if the change of the guard at Toyota—with ex-CEO Akio Toyoda out and new CEO Koji Sato in—is reforming that brand's mindset, the automaker says it's accelerating EV development and aims for mass production from 2027 to 2028, targeting 20% more range and a 10-minute quick charge. A higher-performance version is under research and development, which Toyota says will deliver at least 50% more cruising range, which translates to a mind-bending 900 miles.
OUR THOUGHTS
Given all we've seen and heard from Toyota over the past five to six years regarding its limited stance on EVs, I think we need to take one step back and see where how the dices fall. Because even as Toyota comes froth with all of this positivity about future EV models and range-busting battery tech, we need to keep in mind that the brand will still be focusing on its strategized mix of powertrains including hybrids, PHEVs, fuel-cell vehicles, and EVs.