Toyota recalled its first-ever EV, the bZ4X just 4 months after launching in June when wheels started detaching.
Luckily, the fault only affected 2,700 bZ4Xs and 1,600 Solterras.
Toyota's fix involves adding a washer to wheel hub bolts.
After a four-month course correction in which Toyota was forced to hurriedly engineer a recall solution to an embarrassing wheel problem, Japan's No 1 automaker has finally come up with a fix for its 2023 model bZ4X electric crossover. It all started in June when wheels started detaching from the brand's first-ever EV, fortunately without injury to passengers. The recall also affected its rebadged sister car, the Subaru Solterra.
Luckily, the fault was discovered early and only 2,700 units of the bZ4X and 1,600 Solterras were affected globally. Toyota had told owners not to drive the vehicles until a remedy was found. Production of both the bZ4X and Solterra will begin immediately, says the manufacturer.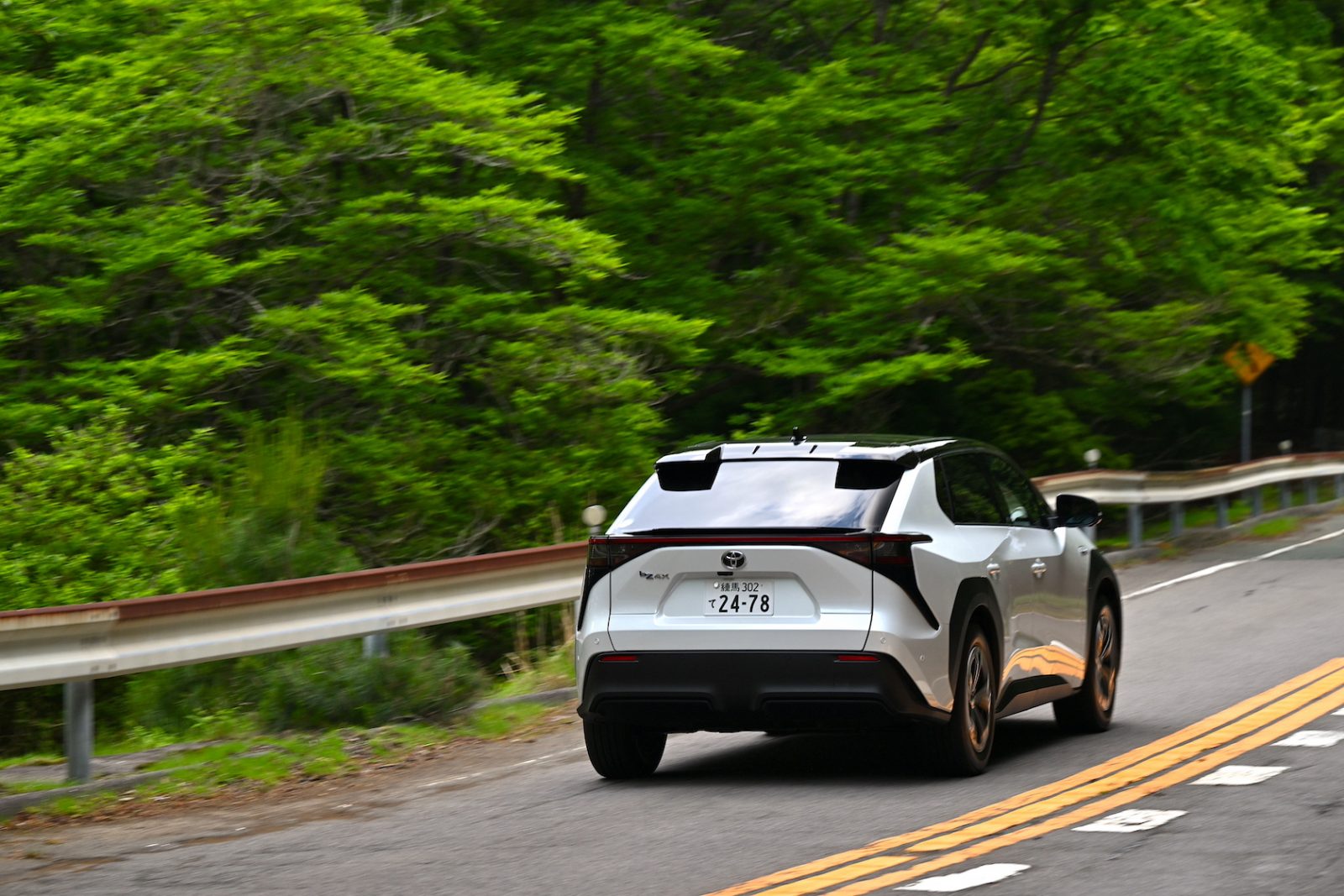 According to Toyota, engineers did not properly compensate for the high torque stresses channeled through the wheels by the crossover's electric drivetrain. The wheels are attached with hub bolts, which is common in many cars, but the company says that wheels can come loose due to vigorous driving – such as turning sharply or heavy braking.
The hiccup came at a critical time for Toyota which had only just launched its first-ever mass-produced electric vehicle—the bZ4X, after enduring years of criticism from the media and public entities for its unusually slow rollout of electric vehicles compared to all of its competitors. It also cast a cloud over the soon-to-be-launched Lexus RZ, Toyota's luxury brand's first EV, which employs the same platform as that in the bZ4X. Toyota says it will address the RZ's wheel hub issue prior to launch.
A spokesperson says the fix involves merely adding a washer to the hub bolts and an 'improved' wheel design, with a target of commencing the fix program in November.
Toyota's first offer to owners was to have dealers give them loaner vehicles free of charge, and reimburse fuel costs of the loaner cars, as well as a total credit of $5000 toward loan/lease payments until a remedy could be found. The latest update from Toyota was that it would buy back bZ4Xs from customers, although the details may vary depending on purchasing circumstances.
Apart from fixing the wheel issue, Toyota's biggest problem will be winning back brand loyalty, especially as EVs sold after September 30 are not eligible for the full federal tax credits under current law. With rules expected to change under the Inflation Reduction Act, Toyota is running out of time to offer customers a $7500 credit if they can't buy a new bZ4X soon.
OUR THOUGHTS
This is not the best start to an EV program. When the bZ4X is your first-ever EV, you want it to enter the market with a bang and some good press. An embarrassing recall for wheel hubs detaching is something Toyota bosses will want to forget. Just lucky that Toyota has the ability to bounce back thanks to its perceived reliability and cost performance–as they did with the unexpected acceleration recall around a decade ago.