Toyota reveals teaser images for new Prius, even though it doesn't actually say 'Prius.'
The new model will debut next week at the L.A. Auto Show.
This fifth-generation Prius will get sharper headlights, maintain the hatchback silhouette and go on sale in the U.S. in 2023.
Okay, now Toyota is unleashing annoying teasers and with the new Prius to boot. Or so we are led to believe. First, Subaru revealed no less than two teaser images in the lead-up to their new Impreza launch next week at the LA Auto Show, and now we see a similar ploy from Toyota.
But from our point of view, we feel the Prius teasers have far more weight. Not that they give away any information, mind you. Toyota is not even saying if it's the new Prius or not. But we're certain it is.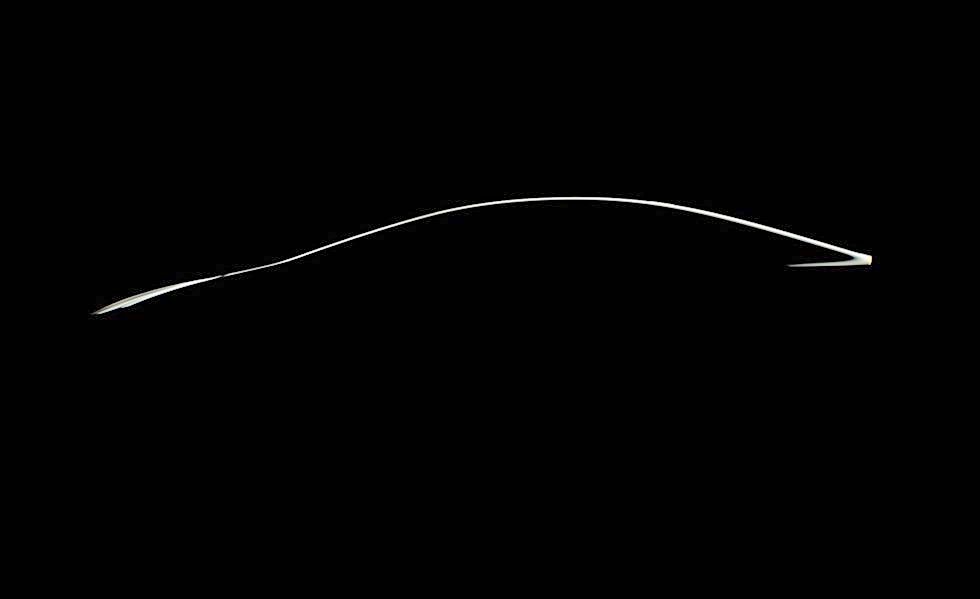 Sure the Impreza is an important car and a strong seller for Subaru, but the Prius is a cut above. When it debuted in 1997, it was the first-ever mass-produced hybrid car, and in just a few years, its presence on the market influenced every carmaker on the planet to embark on their own hybrid programs. As for Toyota itself, Japan's biggest carmaker now boasts over 90% of its lineup offering hybrid options.
In the last day, Toyota has released another two teaser images—seen here—of the new Prius that show its front end and side profile. The new model appears to have a lower, wider stance than the present car, and its headlights appear more imposing and sharper.
The images revealed on Toyota's Japanese social media sites confirm a launch date of November 16 and refer to the vehicle as "Hybrid Reborn." Translated that can only mean that this new model must be the next generation of Toyota's original hybrid hatchback.
This is Prius's fifth generation, and its single-line silhouette looks very familiar. That profile clearly says the new model will be a 5-door hatch, and that it will have a steeply angled windscreen and rear window. The headlight design in one of the teaser images looks almost identical to the styling on some recent EV concepts, introduced by company CEO Akio Toyoda late last year, while also appearing to borrow design hints from the new America-bound Crown.
Toyota is still remaining tight-lipped about the Prius's new hybrid powertrain, but we're sure it will achieve higher fuel economy than the current version, which already gets an EPA rating of 56 mpg combined, and is rumored to employ the brand's latest THS III hybrid system. The flagship Prius Prime plug-in hybrid should also rejoin the lineup, and offer a larger battery pack that delivers an improved electric-only range that eclipses the outgoing car's 25-mile range.
Stay tuned for more info on the all-new Prius which will surface at the L.A. Auto Show.
OUR THOUGHTS
Toyota was a game-changer in 1997 when it launched the first hybrid Prius, a car that set the whole world on a hybrid path. Now, some 25 years later, and with more than 6.5 million units sold globally, Toyota promises to up the ante with an all-new Prius that elevates the hybrid sector even further. In fact, it's one of the few cars that holds its own–in terms of mileage, features, drivability and cost–against the onslaught of the EV revolution.