Toyota is infamous in the car industry for not towing the electric vehicle (EV) line—like everyone else. While basically, all manufacturers have announced that they plan to offer at least 50% of their lineup as EVs by 2030, Japan's biggest carmaker has persistently promoted a 'multi-propulsion' regime that includes gasoline-hybrid, plug-in hybrid, hydrogen-powered fuel-cells, and of course, electric cars.
Now, after the brand's first-ever EV—the bZ4X shown above—was launched last year to lukewarm reviews (mostly due to its major recall), Toyota now says that it will assemble a new, large electric SUV in Kentucky. But not much is known about this model, lest its name.
Toyota also says it will invest an additional $2.1 billion to support the future expansion of a battery factory it's building in North Carolina, on top of the $3.8 billion it's already spending.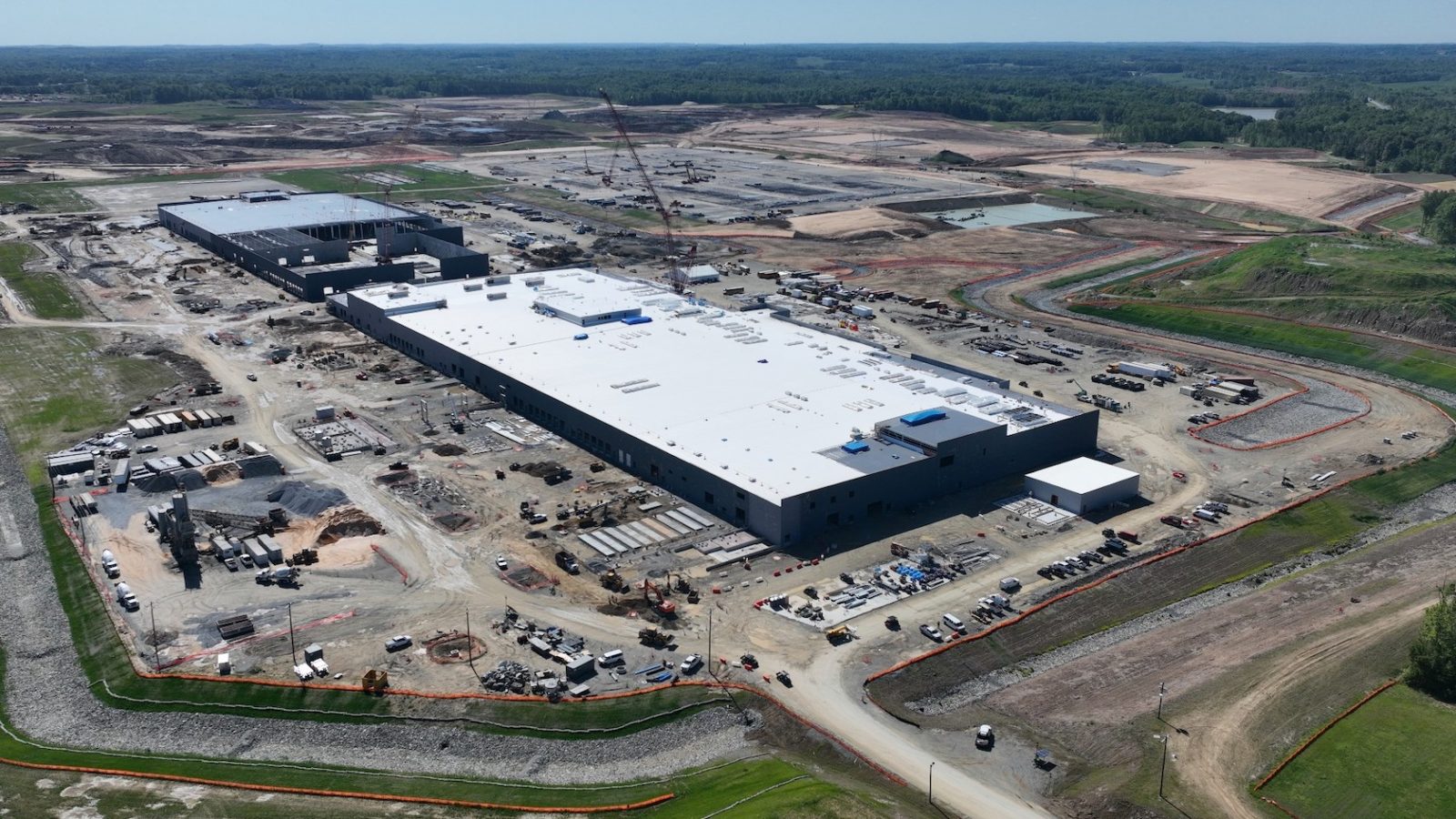 Toyota's new electric SUV will be a three-row model built at its flagship Georgetown plant starting in 2025. The North Carolina facility, meanwhile, will make batteries for both hybrid and fully electric vehicles.
So what does this mean for Toyota? The as-yet-unnamed SUV, in the heart of the family segment, is a sign that the famously cautious Japanese automaker recognizes that a shift toward EVs is underway in the U.S. and elsewhere.
But as mentioned above, even as it introduces an electric SUV into the U.S., Toyota will continue its "portfolio approach" to electrification, offering a mix of hybrids, plug-in hybrids, hydrogen fuel cells and pure EVs for the foreseeable future.
"We believe there's going to be a gradual approach to electrification," Sean Suggs, who oversees the North Carolina battery plant, told reporters.
A shortage of raw materials for batteries is one reason Toyota is sticking with its unique approach to what it calls "electrified vehicles," Suggs said.
With the sometimes difficult-to-access battery minerals (which include lithium, zinc, and cobalt) needed to produce one EV, the company says it can produce 90 hybrids.
"That's why it's really important that we have a portfolio approach to make sure the customer has choices. We believe that approach will work until North America can catch up from an infrastructure perspective and also raw materials."
Battery manufacturers get a tax credit of $35 per kilowatt-hour for each U.S.-made cell, which slices their production costs by a third.
OUR THOUGHTS
Having launched the first production hybrid Prius back in 1997, Toyota now has more than 23 million hybrids, plug-in hybrids, fuel cells, and EVs on the road worldwide — more than all other automakers combined. In Japan, the brand boasts a lineup of over 50 models. And apart from sports cars like the GR Supra, GR Yaris, GR86, and GR Corolla, every other model offers a hybrid version. And that's why it sees a continued multi-powertrain format as important for the immediate future. Even though EVs are selling globally like never before, Toyota still believes that its mixed approach with hybrids, plug-ins, and EVs is the best and most effective way to satisfy the future demands of the global market.