The odds of the McLaren Solus GT hypercar ever coming to life were pretty thin. After all, back in 2017, the fantasy McLaren joined dozens of rival manufacturer's virtual hypercars online in the Vision Gran Turismo project. Starting in 2013, the world's biggest driving game maker Polyphony Digital (of Gran Turismo fame) created the Vision GT program to stimulate carmakers to push the boundaries of aerodynamics and propulsion systems and allow gamers to download these cars at will.
In fact, for the past five years, you could only experience the Solus GT in the virtual world of Gran Turismo.
So when the British luxury brand unveiled a limited-run, single-seat, track-focused Solus GT, powered by an 829-hp naturally aspirated V10 at the Monterey Car event recently, the industry stood up and took notice. To make the Solus GT real, McLaren leaned heavily on combined experience and technologies from its F1 motorsport team and its road-going cars.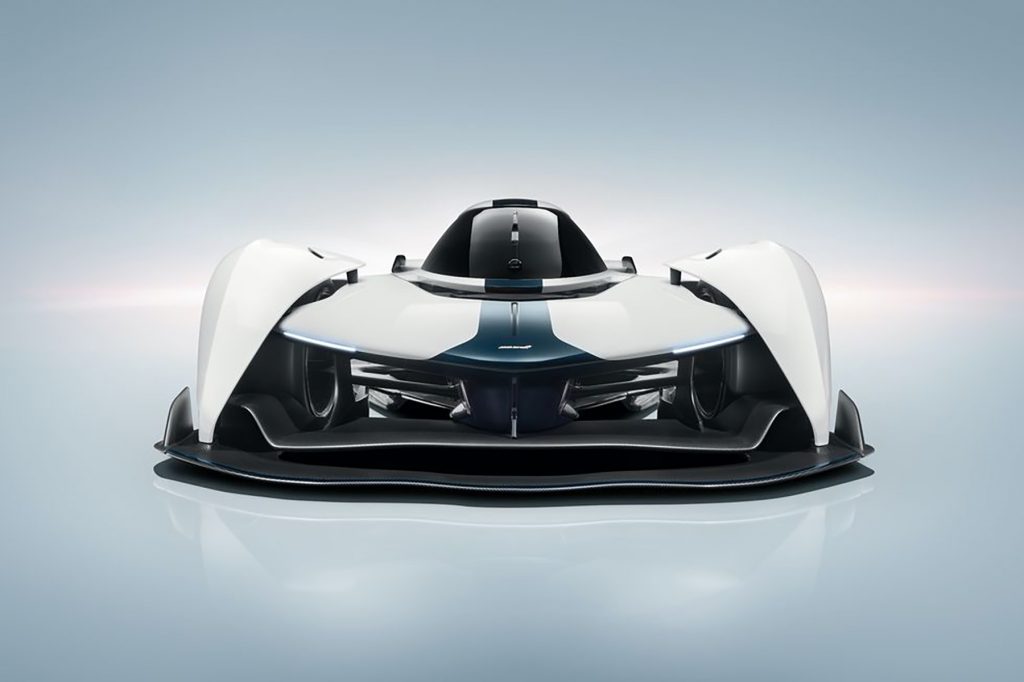 Built around a unique monocoque chassis, the car itself weighs less than 2205-lbs yet it produces 2645-lbs of downforce at full speed. Interestingly, the radical McLaren was originally created in concept guise for the Gran Turismo Sport video game packing an 1,100-hp hybrid gasoline-electric twin-turbo V8 engine with a 'lay-down' motorcycle-like driving position.
For the real-world version of the Solus GT however, designers opted to ditch the fancy V8 in favor of a more practical 5.2-liter V10, while at the same time swapping the motorcycle-like driving stance for a more traditional cockpit boasting a centrally-mounted single seat format. The epic V10 engine — a first for a McLaren customer car — revs all the way to 10,000 rpm and pumps out 829-hp and 479 lb-ft of torque. Development help came from engine specialists Judd Power, which built Formula 1 engines in the late 1980s and early 1990s. Power is channelled through a 7-speed sequential gearbox that help propel to car from zero to 62mph in 2.5 seconds, with a top speed of over 200mph according to the manufacturer.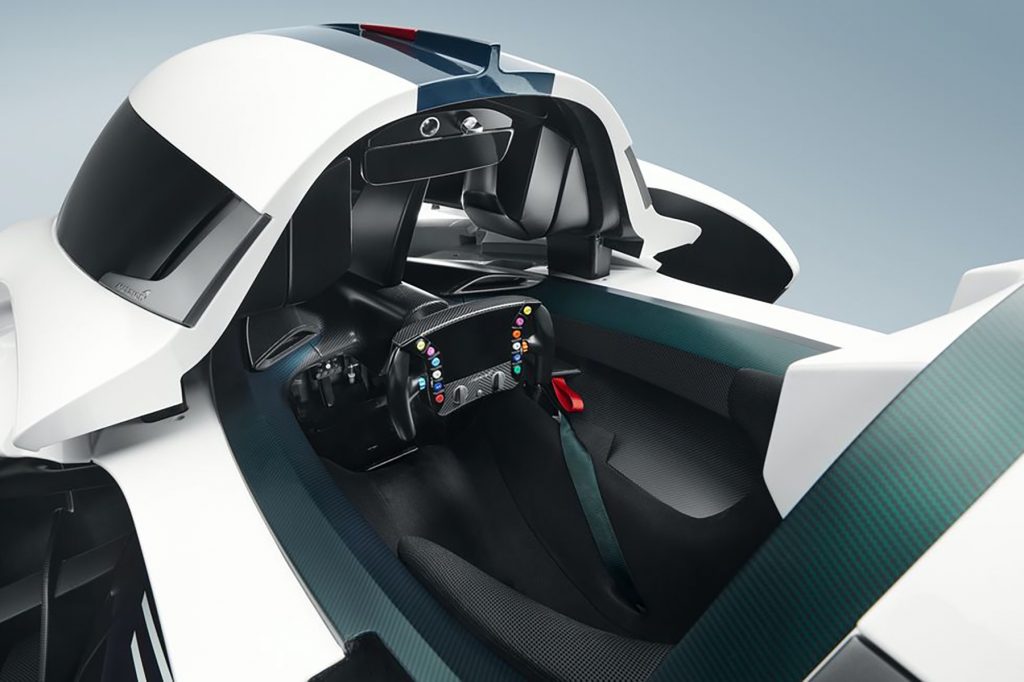 Anti-roll bars on each axle can be adjusted by the driver, and the track-ready Solus GT rides on 18-inch forged aluminum wheels shod with slick Le Mans–spec tires while stopping power comes via six-piston monoblock aluminum calipers and carbon brake discs and pads.
The driver sits in McLaren F1-style single seat enclosed cabin, which can be accessed through a jet plane-style sliding canopy. Each seat is specially moulded to suit the individual owner, adding to the bespoke driver experience. As one might expect from McLaren's F1 arm, a Formula 1-inspired carbon-fiber steering wheel has been fitted as has a digital rear-view display.
Only 25 of these wild rides will be built, and as you may expect with extreme machines like this, every unit is already spoken for. Those customers willing to part with a reported $3.6 million are expected to take delivery of their track-only cars in 2023 but track-testing is already underway to make sure these fully-capable and unique cars are ready for their on-track debut.