Vietnamese VinFast eventually aims to challenge Tesla in the EV space.
VinFast only makes EVs in Vietnam now but plans to build a factory in the U.S. by 2024
The company has registered almost 65,000 reservations globally and expects to sell 750,000 EVs per year by 2026
Vietnamese electric vehicle (EV) startup VinFast has been struggling to gain traction in the United States amid early missteps including a recall and a price war. Recently it recalled several hundred of its model VF e34 EVs, which are available only on the domestic market for now, to make checks and replace side crash sensors. VinFast is the latest in a crop of new automakers hoping to steal some market share away from EV market leader Tesla when they launch in the U.S. in earnest this year.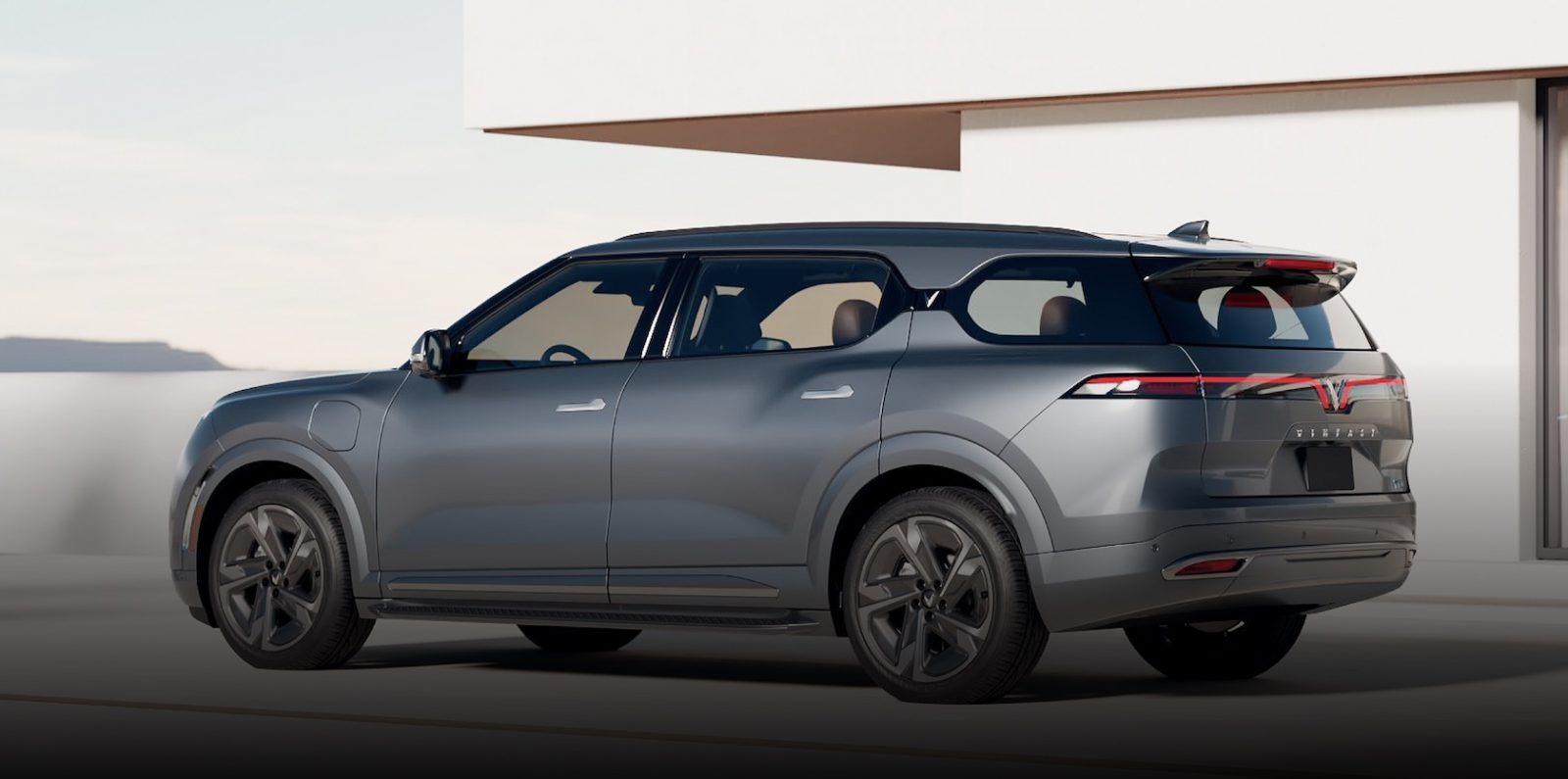 But it's up against long odds — especially after Tesla, facing its own challenges, recently slashed prices by as much as 20%, threatening to stifle VinFast's U.S. plans while it's barely gotten out of the gate.
VinFast is scrambling to respond. "As a new brand entering the market when other brands reduce their prices we have to come up with promotions to ensure VinFast's competitiveness," a spokesperson said in a statement. At present, VinFast only manufactures EVs in Vietnam but plans to build a $2 billion factory in North Carolina by mid-2024 before listing on Nasdaq. The company has registered almost 65,000 reservations globally, and it expects to sell 750,000 EVs per year by 2026, starting with two all-electric SUVs.
At present, VinFast's first two production models, the VF 8 and VF 9, have U.S. starting prices of $59,000 and $83,000, respectively. In contrast, Tesla's entry-level Model Y is now $52,990, down from $65,990.
The fact that VinFast's imported cars don't currently qualify for a $7,500 U.S. federal EV tax credit puts them at a further disadvantage against Tesla's models, which of course, do qualify.
Its initial shipment of 999 cars arrived in the U.S. at the end of December, but many early reservation holders were disappointed, judging by discussions on Vinfast's official community website and other forums. That's because the first batch of VF 8s, a previously unannounced "City Edition," came with a smaller-than-expected battery and a measly driving range of just 179 miles.
Of course, Tesla is not VinFast's only competition. American automakers such as Ford and GM are also busy electrifying their lineups with high-profile models. But VinFast is on the right track by offering SUVs with cool styling, huge 15.6-inch touchscreens, European-class leather seats, and chic ambient lighting. They just need to focus on range.
A quick look at VinFast's history shows that the firm has been making cars for just three years, entirely in Vietnam. Founded in 2017, it's a subsidiary of Vingroup, Vietnam's largest conglomerate, which has interests in real estate development, education, and technology.
It's owned by billionaire Pham Nhat Vuong, who got his start selling fast-cooking ramen noodles in Ukraine in 1993. The $39 billion conglomerate includes Vinpearl luxury resorts, VinWonders amusement parks, Vinhomes housing developments, Vincom shopping centers, and the non-profit Vinmec health system.
VinFast's first VF 9 models will be delivered to customers in the first half of this year, a spokesperson says, while the company will soon begin taking reservations for its smaller VF 5, VF 6, and VF 7 models.
OUR THOUGHTS
We have a feeling that VinFast will continue to struggle in the U.S. until it can get its North Carolina plant up and running, and American-made EVs into showrooms. We are of course referring to EVs that will be subject to tax credits, if those tax credits last into 2024, that is. Also, the firm needs to reinforce its product lineup to offer EVs that deliver more than 179 miles. And for VinFast's models to catch on with local consumers, their product planners really–seriously–need to think about memorable car names — and not VF 5, VF 6, VF 7, VF 8, and VF 9! Come on guys, be a little more imaginative.