Vietnamese automaker VinFast has announced that it will hold a groundbreaking ceremony for its planned U.S. electric vehicle (EV) factory on July 28. The brand wants to challenge EV giant Tesla on its home turf, a tall order given its dubious introduction. More on that below.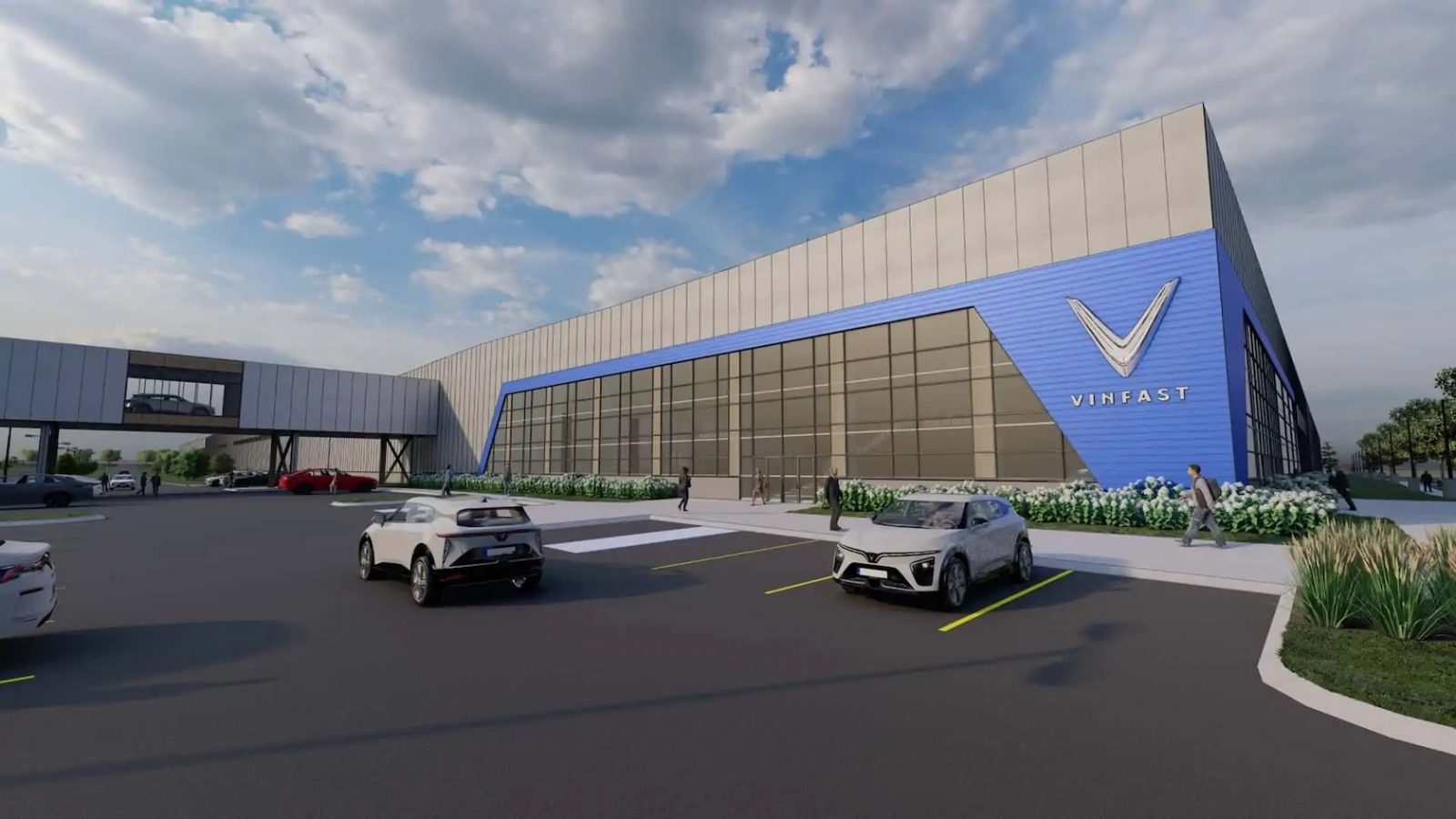 Speaking of the high-profile ceremony, VinFast CEO Madam Le Thi Thu Thuy said, "The manufacturing facility in North Carolina is one of VinFast's key projects. When it begins operations, the factory will be VinFast's primary supplier of EVs to the North American market, allowing us to optimize production and business activities. We hope the construction of the factory in Chatham County will contribute to advancing the clean energy economy in the US and help to support North Carolina's green mobility strategy."
In reality, American automotive writers have so far been largely unimpressed with VinFast's vehicles, especially considering their relatively high price point compared to rival brands. The VinFast VF8's (pictured above) U.S. launch was controversial, to say the least. With a vehicle that seemed rushed to market, the VF8 left much to be desired, including its range. For the Vietnamese automaker, it would've been more advantageous to have spent more R&D time to fine-tune the car before launching it.
Due to these hiccups, VinFast's early efforts to establish a U.S. base with imported vehicles haven't found much success. But domestic production at its U.S. plant could unlock consumer tax incentives that would make its cars far more price-competitive, and therefore more appealing to discerning American buyers.
The company expects the Raleigh, North Carolina plant to come online in 2025. The site will cover 1,800 acres and have an annual capacity of 150,000 vehicles in its initial phase. VinFast selected North Carolina primarily due to a 1.2$ billion incentive package from the state. The manufacturing location is going to be situated in Chatham County, just southwest of Raleigh. The site will be conveniently located in the state's Research Triangle and near NC State University and UNC Chapel Hill.
OUR THOUGHTS
To challenge Tesla on its home turf is an admirable goal to have. But if you're going to launch vehicles that you feel can truly rival the best and most popular in the industry—namely the Tesla Model Y and Model 3, you need foolproof cars that offer great design, performance, reliability, range, competitive pricing, and a robust charging infrastructure if you have any hope of succeeding. That they don't have yet. Building a U.S. plant is a must but it sounds like VinFast has to regroup and rethink its strategy before it finishes building that plant.