Volkswagen Introduces new Augmented Reality to virtually view the all-electric ID. Buzz and ID. Buzz Cargo
A new and innovative tool allows customers to explore a life-size 3D model of the ID. Buzz range in all colorways
Customers can access the tool from the comfort of their own homes, as well as across Volkswagen's dealer networks
Volkswagen Commercial Vehicles has launched a new Augmented Reality experience in Europe, allowing customers to virtually explore life-size models of the ID. Buzz range. We expect VW to introduce this feature in the U.S. soon.
This could well be the way of the future. Augmented Reality. And Volkswagen is testing it out with its highly-acclaimed electric ID. Buzz. For the record, AR is defined as an interactive experience that combines the real world and computer-generated content.
With the all-electric ID. Buzz range is on sale now, and Volkswagen's new AR experience forms the latest addition to the manufacturer's digital offering.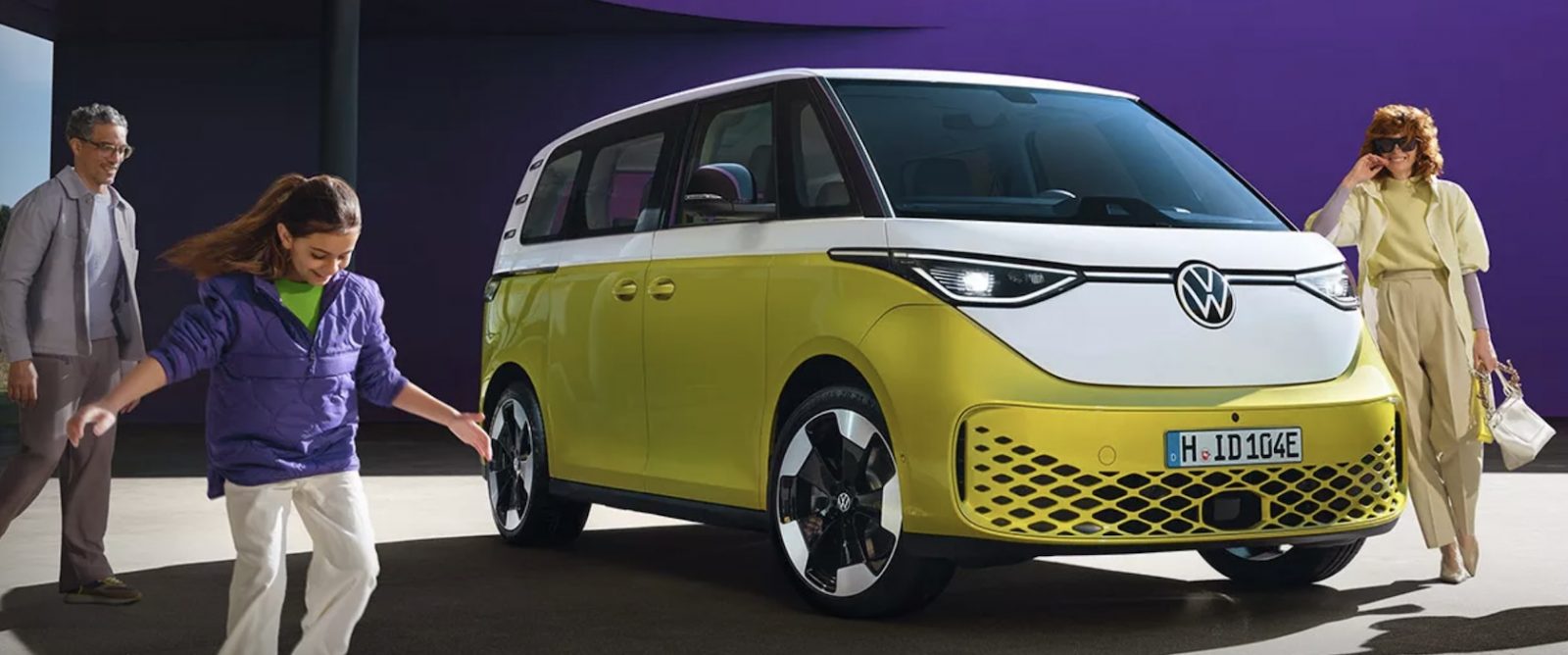 The ID. Buzz employs the same MEB platform as the ID. 3, ID. 4, and ID. 5, but that's scaleable, so here it's been lengthened, gaining a 2,988mm wheelbase. The van has sliding doors on both sides for maximum access. The powertrain is carried over as well: a 77kWh battery feeding a 204hp/228 lb-ft motor that drives the rear axle. The claimed range stands at 258 miles, but that would drop to around 150 miles if you're fully loaded. In normal operation, the average range would be around 200-230 miles. A 5-80 percent quick charge takes 35 minutes, assuming you can find a charger capable of at least 170kW.
Available across Volkswagen Passenger Cars' retailer network in Europe, the innovative new tool enables customers to explore a life-size 3D model of the ID. Buzz. Customers simply need to scan the QR code on their devices to access the virtual vehicles in all colorways.
The tool can also be accessed here allowing customers to see how the vehicle would fit into their everyday lives from the comfort of their own homes.
Kate Thompson, Head of Marketing, PR, and Communications at Volkswagen Commercial Vehicles, said: "The new Augmented Reality tool is a fun way to get a closer look at the iconic ID. Buzz. It additionally enables prospective customers to see the vehicle sitting in their parking space at home, bringing their vision to life.
"Those visiting our online retailer network have a choice to browse our comprehensive range of products, both in reality and virtually, and speak to our team of experts about other services."
Incorporating past, present, and future, Volkswagen's first purpose-built electric van harks back to the manufacturer's iconic camper, while striking a balance with its fully digital operation. With over 30 intelligent assistance systems available on board, a new infotainment system, and flexible connectivity, the ID. Buzz will challenge the EV segment with something unique.
OUR THOUGHTS

This all makes perfect sense. Since the Covid pandemic, more and more people have been searching for new cars remotely or should we say virtually? Many carmakers have already introduced similar AR sites that allow customers to check out the look of their potential new car, and create exterior and interior color schemes. VW's system just takes that feature one step further.