If the car industry ever needed a solid year of multiple new electric vehicle releases to change the public's mindset and get motorists to seriously consider shelving their gasoline car for one with an electric motor or two, then 2022 is the year. So far this year, over a dozen new battery electric vehicles have landed in showrooms with over a dozen more on the way over the next 12 months. You could say that 2022 is the true launchpad of the EV movement.
In the whole of 2012, about 130,000 EVs were sold worldwide. Today, that many are sold globally inside of one week. Last year in the U.S., sales doubled from the previous year to clear half a million. But that still only accounts for less than 5% of all cars sold. In the first quarter of 2022, electric car sales in the United States jumped to a record high of over 200,000 vehicles and continue to grow. It's a good sign, but the US EV market is still extremely reliant on Tesla and California.
However, up until now, the vast majority of buyers have hesitated to make the plunge into EVs for reasons ranging from uninspiring design, lengthy charging times and dodgy infrastructure to range anxiety and excessive prices.
Over 30 EVs are coming in the next 18 months
Tesla might have established itself as the go to company for stylish, powerful, long range EVs when it revolutionized the electric car market with the Model S and its supercharger network over a decade ago, but in the last 12 months, just about every car manufacturer out there has either launched or is in the process of debuting an EV.
Joining the ranks of the currently on-sale Tesla Model S, Model X, Model Y and Model 3, Ford Mustang Mach-E, Nissan Leaf, Hyundai Ioniq 5, Porsche Taycan, BMW iX, Mercedes Benz EQC, Audi e-tron GT, Jaguar i-Pace, GM Bolt, Lucid Air and Hummer EV, fully electric cars coming onto the market over the next six to eighteen months include the Cadillac Lyriq, Chevrolet Blazer EV and Silverado EV, Ford F-150 Lightning and Explorer EV, GMC Sierra EV, Fisker Ocean, Jeep Wrangler EV, Toyota bZ4X, Subaru Solterra, Lexus RZ, Nissan Ariya, BYD Atto 3, Hyundai Ioniq 6, Kia EV9, Genesis Electrified G80, Polestar 3, Volvo C40 Recharge, Porsche Macan EV, Mercedes Benz EQA, EQB, EQE and EQS, BMW i4 and i7, Audi Q4 e-tron, Maserati Grecale Folgore, Laguna All-Terrain, Tesla Cybertruck, Rivian R1T and VinFast VF8, just to name a few.
Check tax credit availability before purchase
So, as you can see, the EV market is heating up, and how. There is now a much larger, varied, cost effective, range and aesthetics satisfying bunch of EVs to choose from. And with the increased competition comes more approachable pricing.
But before we get started, one thing we need to briefly mention up front is the EV tax credit system, which, according to Consumer Reports, is complicated, and may or may not be applicable to the EV you choose. Many new and used electric vehicles may be getting more affordable thanks to new tax credits, but make sure you check the fine print before purchasing.
As part of a broad new legislative package—the Inflation Reduction Act (IRA)—that addresses climate change, healthcare, and taxes, there is a new tax credit of up to $4,000 on used electric cars and revised tax credits of up to $7,500 on new EVs. However, new rules on where EVs can be built and their batteries sourced, can make it difficult to find a car that qualifies for the credits. The IRA, signed into law last week by President Joe Biden, is poised to revamp the U.S. energy landscape by making greener technology more affordable for lower- to middle-income consumers, as well as deliver other reforms on tax enforcement and more. But despite its transformational potential, new requirements in the law that start January 1, 2023, actually make most currently available EVs ineligible for the tax credit.
If you are looking to buy an EV soon, there are two main restrictions on the consumer side that you need to understand: the car's price and the income of the buyer.
For new vehicles, the manufacturer's suggested retail price (MSRP) must be below $55,000 for sedans and below $80,000 for trucks and SUVs to be eligible for the credit. Likewise, the buyer much have a modified adjusted income less than or equal to $150,000 for single filers $300,000 for married couples filing jointly and $225,000 for those filing as head of a household.
To get a tax credit, an EV must be made in North America
Simply put, a requirement that vehicles be made in North America in order to quality means that tax credits will not be available for EVs like the Toyota bZ4X, BMW i4, Hyundai Ioniq 5 and Kia EV6. Tax credits are also voided for EVs with battery minerals sourced from certain countries including China or Russia, so it would pay to check with your dealer first. The new rules, obviously, are aimed at transitioning EV manufacturing away from China and towards North America.
Okay, so when it comes to purchasing an EV, you get two choices: 1) an EV made in North America (to qualify for the tax credit), or, 2) an EV built outside of North America (that does not qualify).
Top 5 Pick Of Locally Made EVs
Here is our pick of 5 recommended EVs which meet the local build requirements.
2022 Tesla Model Y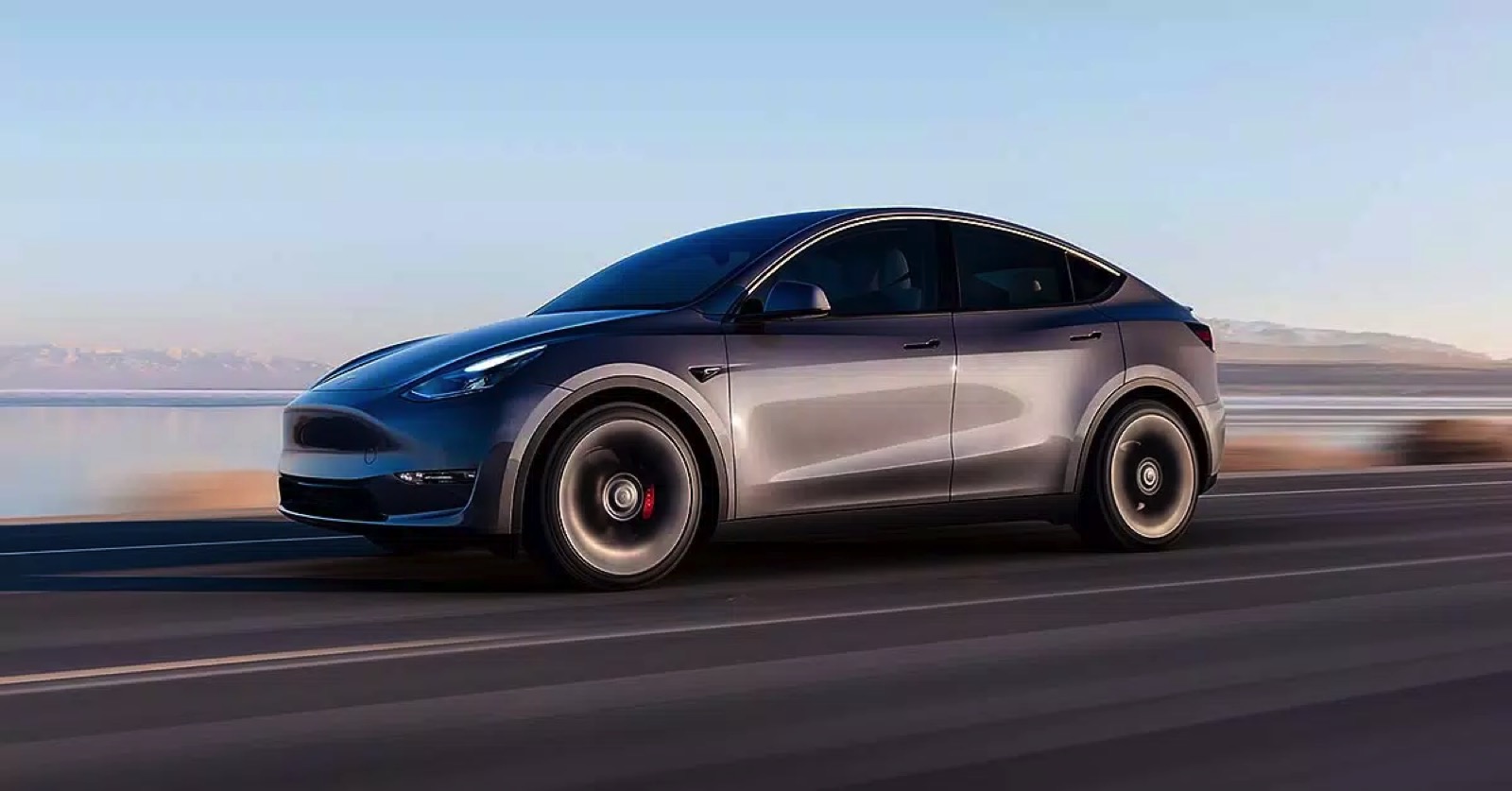 Aesthetics ●●●●
Ergonomics ●●●
Performance ●●●●
Value for Money ●●●●
Seen as a smaller, cheaper sibling to the Model X, the Model Y is a stylish and roomy EV with strong appeal. Tesla offers two variants of the Model Y, the Long Range (range: 326 miles) and Performance (range: 303 miles), both of which feature a dual-motor AWD powertrain. Both models are fed by a 75-kWh battery. Not as quick as other models like the Plaid, the Y will still reach 60 mph in a quick 4.1 seconds while the Performance will sprint to 60 in just 3.5 seconds. There are few ways to customize your Model Y, and only five colors for the exterior—three of which cost extra. Those seeking the optional third row of seats can add them for an additional $3000, although kindly only seat anklebiters back there. The Long Range starts at $67,440 and the Performance goes for $71,440.
2022 Chevrolet Bolt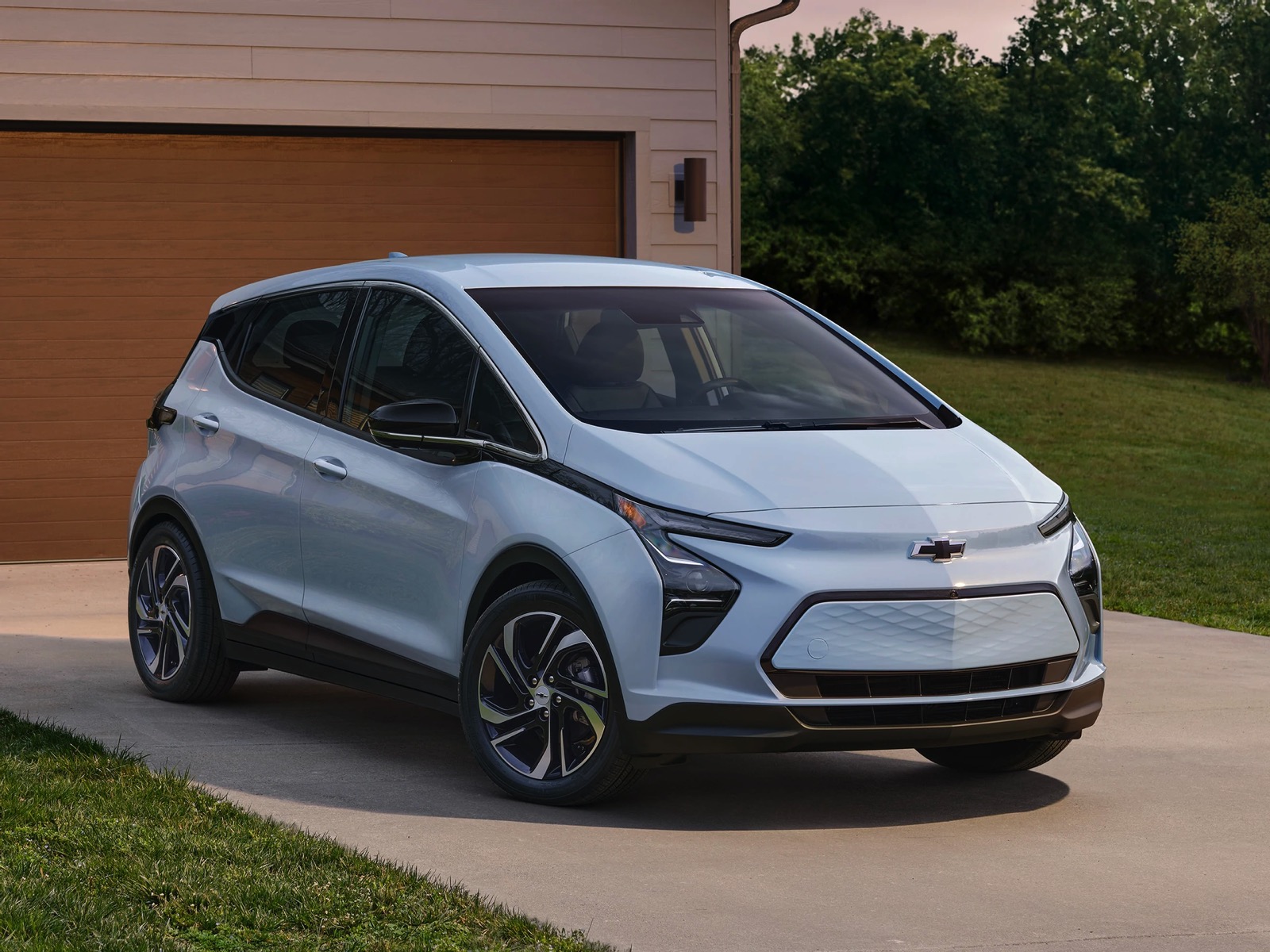 Aesthetics ●●●●
Ergonomics ●●●●
Performance ●●●
Value for Money ●●●●●
A 2022 update of the popular Bolt EV improved the interior and infotainment system, and added a slightly larger version called the EUV. The 200-hp electric motor that drives the front wheels is carried over from the current model. According to the EPA, this Chevy can travel 259 miles fully charged. DC fast-charging capability is standard, and Chevrolet says 30 minutes of DC fast charging at public locations will add 100 miles of range. Active safety and driver assistance features, including FCW, AEB with pedestrian detection, LDW, and LKA, are now standard, while BSW, RCTW and adaptive cruise control are optional. Prices range from $31,500 to $34,700.
2022 Ford Mustang Mach-E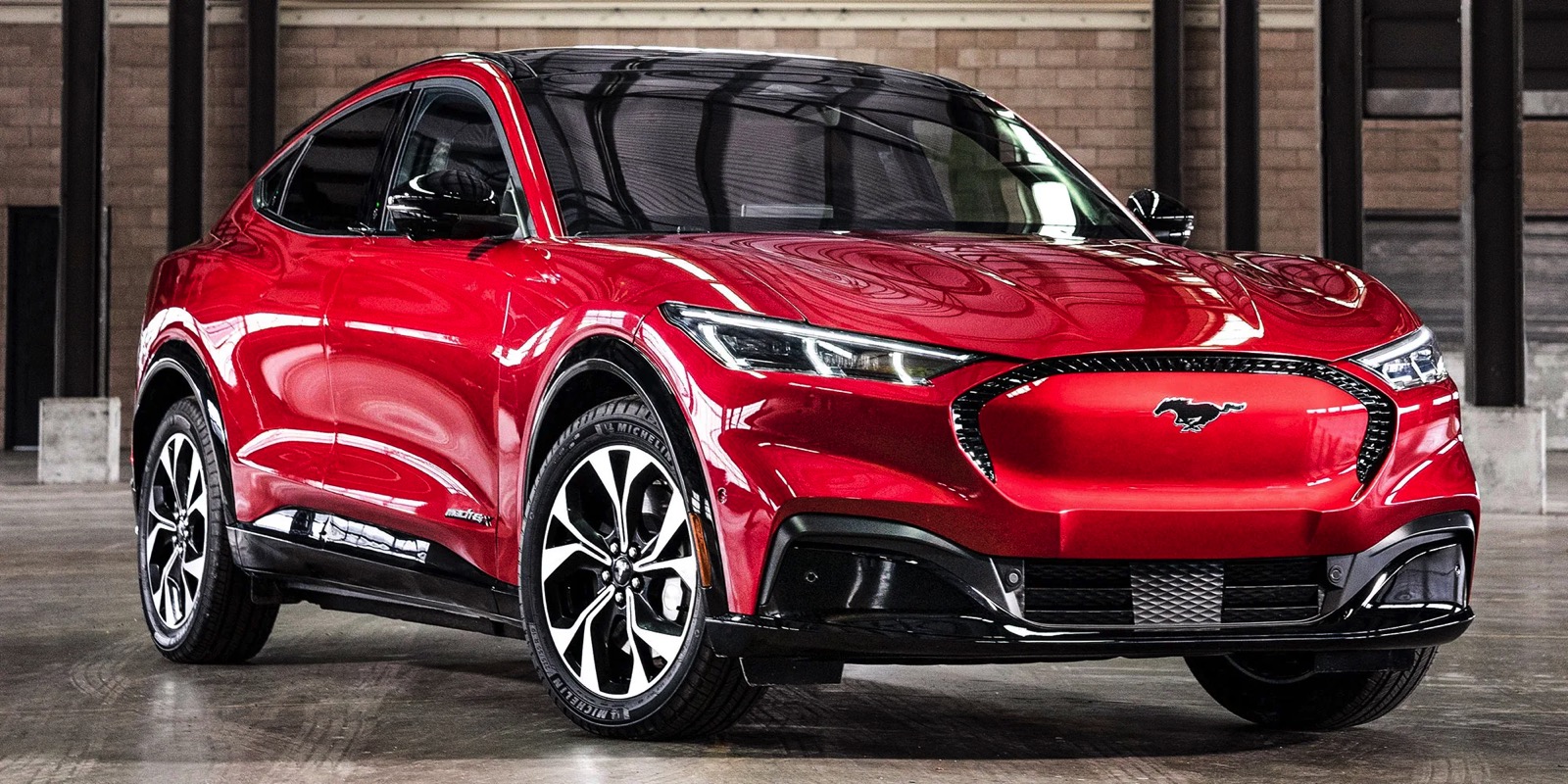 Aesthetics ●●●●●
Ergonomics ●●●●
Performance ●●●●●
Value for Money ●●●●
The Mustang Mach-E is Ford's first designed-from-the-ground-up electric vehicle. It draws some design hints from the iconic Mustang, but the Mach-E is a five-passenger SUV with all-wheel drive. The all-wheel-drive version with extended range covers 270-miles. On a 240-volt home charger, it takes about 10 hours to fill the 88-kilowatt-hour battery from empty. The Mach-E is quick and quiet, with tight, agile handling, all of which make it a blast to drive. A Tesla-like 15.5-inch vertical touchscreen dominates the dash and drivers need to know that this system has a steep learning curve. Prices range from $43,895 to $61,995.
2022 Tesla Model 3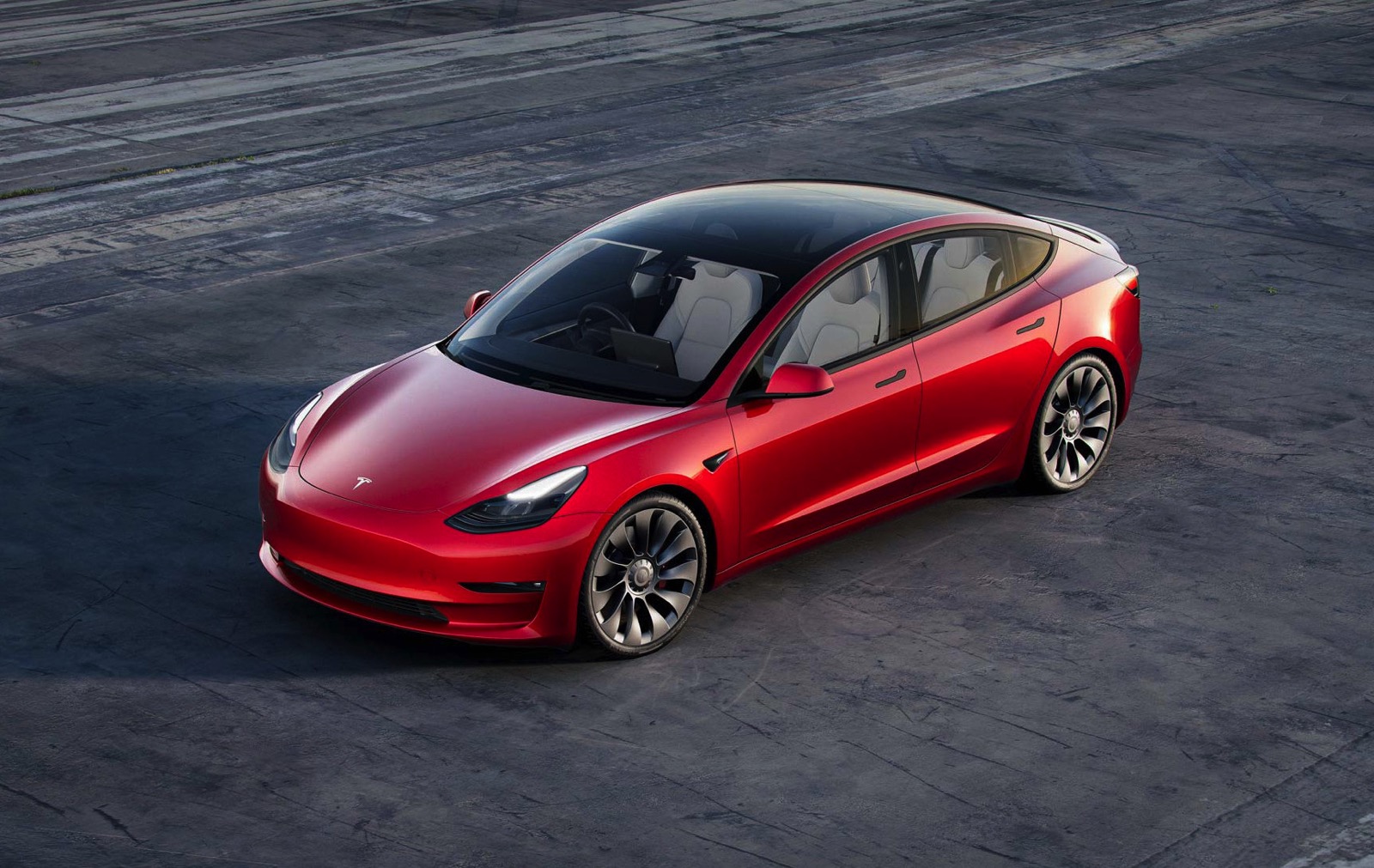 Aesthetics ●●●
Ergonomics ●●●
Performance ●●●●●
Value for Money ●●●●
The smallest sedan from Tesla, the Model 3 has plenty of power and handles surprisingly well. Its front seats are comfortable but the ride is a little harsh and choppy, and the rear seat is not as comfortable as some rivals. The Long Range version gets 358 miles of range and takes 12 hours to charge on a 32-amp, 240-volt connector. The huge central touchscreen is a Tesla strongpoint but can be very distracting and fiddly to use as even simple tasks, such as adjusting the mirrors, must be done through the touchscreen. Its Autopilot system can maintain the car's speed and keep it in its lane, but it isn't designed to react to all driving conditions, so drivers must remain constantly engaged. Prices range from $46,990 to $62,990.
2022 Nissan Leaf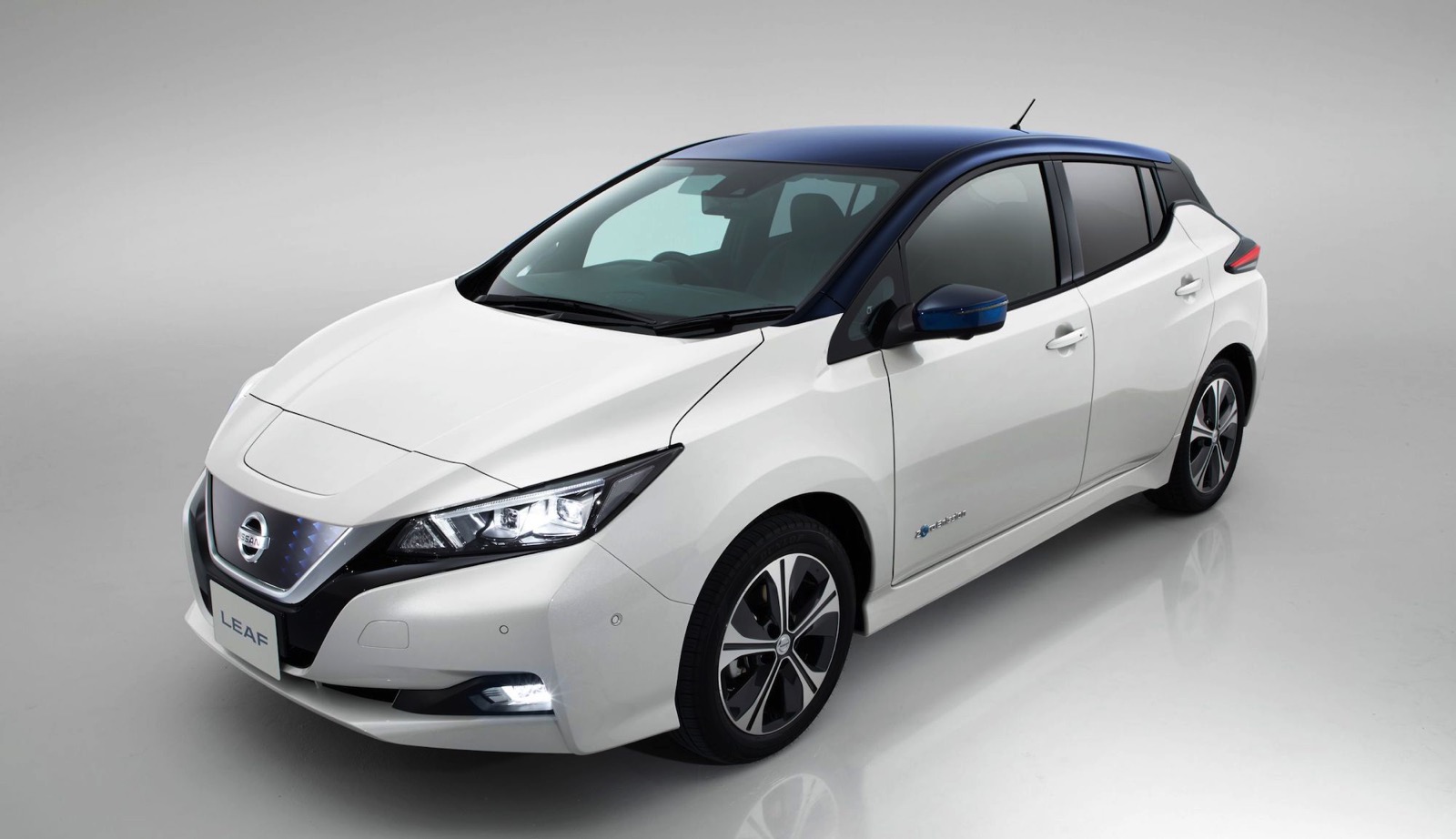 Aesthetics ●●●
Ergonomics ●●●●
Performance ●●●
Value for Money ●●●●●
Known as the first mass-produced EV, the standard Leaf EV has a 40-kilowatt-hour battery that provides an EPA-estimated range of 149 miles. The Plus version gets a 62-kilowatt-hour battery, which gives the Leaf an estimated maximum range to 226 miles. It employs a more powerful motor that makes the top-spec Leaf Plus a second quicker from zero to 60 mph than the 40-kWh Leaf. It takes 8 hours to charge the standard Leaf on a 240-volt connector and 10.5 hours to charge the 62-kWh Plus. The Leaf's ride is compliant, and its steering is a little dull but direct, which unfortunately lacks flexibility as it does doesn't offer telescopic reach. Prices range from $27,400 to $37,400.
Top 5 Pick Of Imported EVs
Here is our pick of 5 recommended EVs which do not quality for tax credits.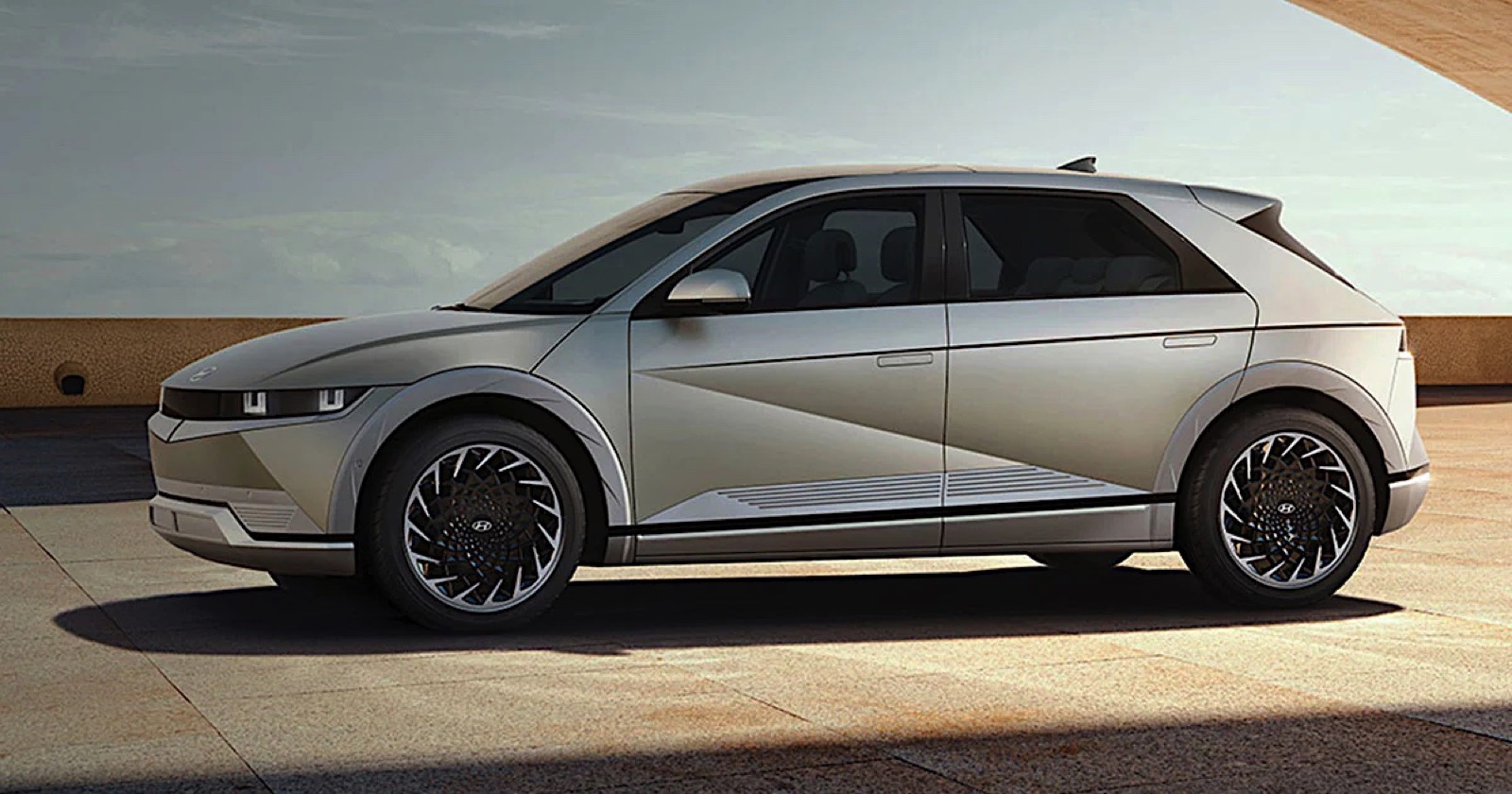 2022 Hyundai Ioniq 5
Aesthetics ●●●●●
Ergonomics ●●●●●
Performance ●●●●●
Value for Money ●●●●
Built on a dedicated electric vehicle platform, the multiple award-winning Ioniq 5 is one of the most impressive EVs we've tested. Boasting futuristic concept car styling inside and out, punchy throttle response, a spacious interior, nimble handling and comfortable ride, it is definitely the EV to beat at the moment. Its EPA-estimated driving range is 303 miles for the single-motor, rear-drive version with the 77.4-kWh battery, and 256 miles for the dual-motor, all-wheel-drive model. Quick charging times are possible at fast-charging stations, thanks to its maximum acceptance rate of 235 kW. Despite its futuristic vibe, the Hyundai's controls are mostly user-friendly. Many interior surfaces, such as the seats, headliner, and door trim, use eco-friendly materials. It comes standard with FCW, AEB with pedestrian detection, BSW, RCTW, LCA, LDW, LKA, and adaptive cruise control. Prices range from $39,950 to $55,000.
2022 Jaguar I-Pace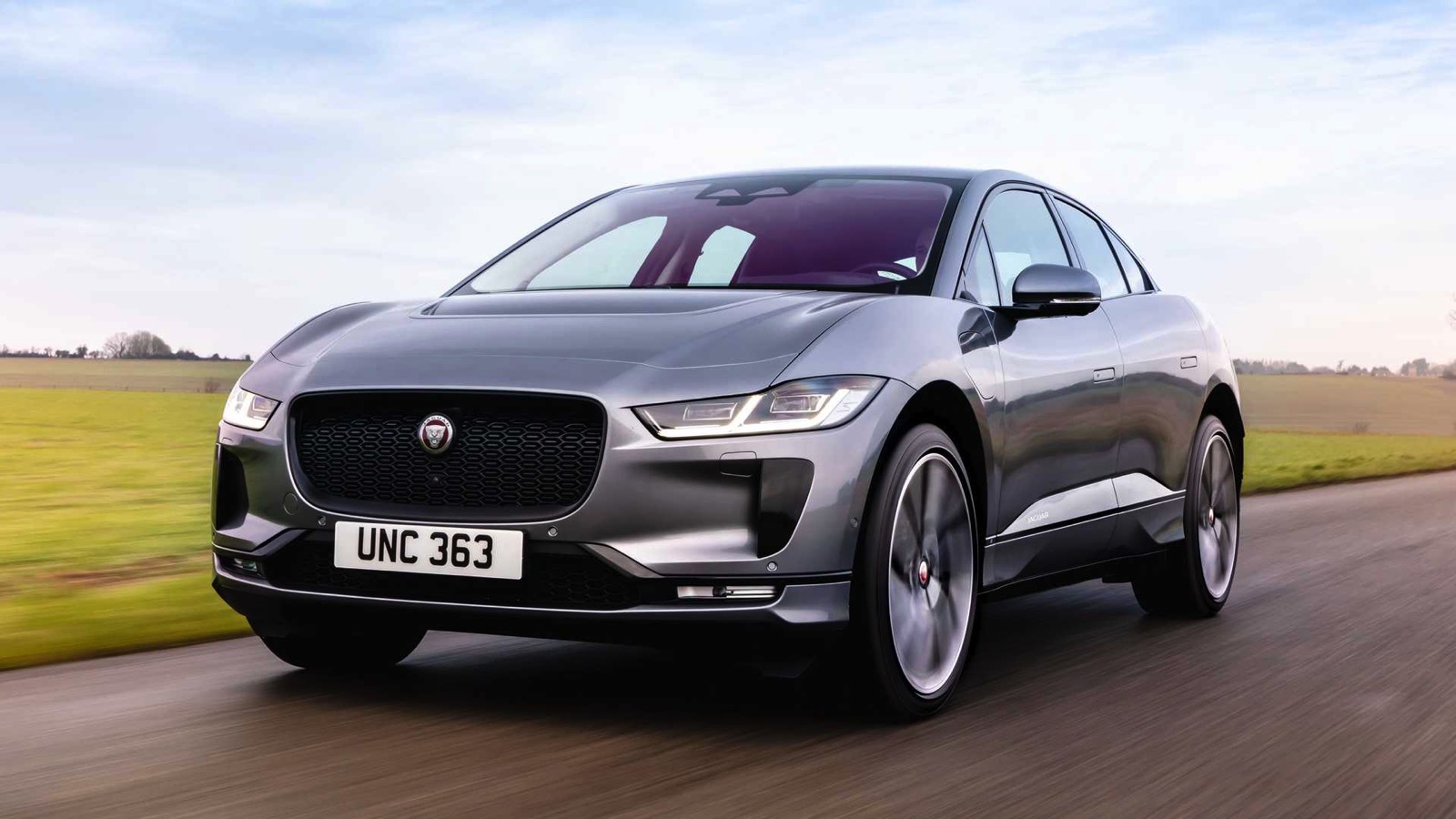 Aesthetics ●●●●●
Ergonomics ●●●●
Performance ●●●●●
Value for Money ●●●●
As one of the first luxury electric SUVs to go on sale, the multi award-winning Jaguar I-Pace seats five and has an EPA range of 234 miles. It's quick, quiet, handles superbly and its ride is firm yet comfortable. The cabin is luxurious, with a high-end combination of materials and high-tech features, including dual screens for the infotainment system. If you're heading for rough terrain drivers can raise the ride height for carefree cruising. Even with its gutsy 90-kilowatt-hour battery, the I-Pace still takes 13 hours to charge using 240-volts while on quick chargers, it will replenish itself from empty to 80 percent in 40 minutes. Price is $69,900.
2023 Lexus RZ 450e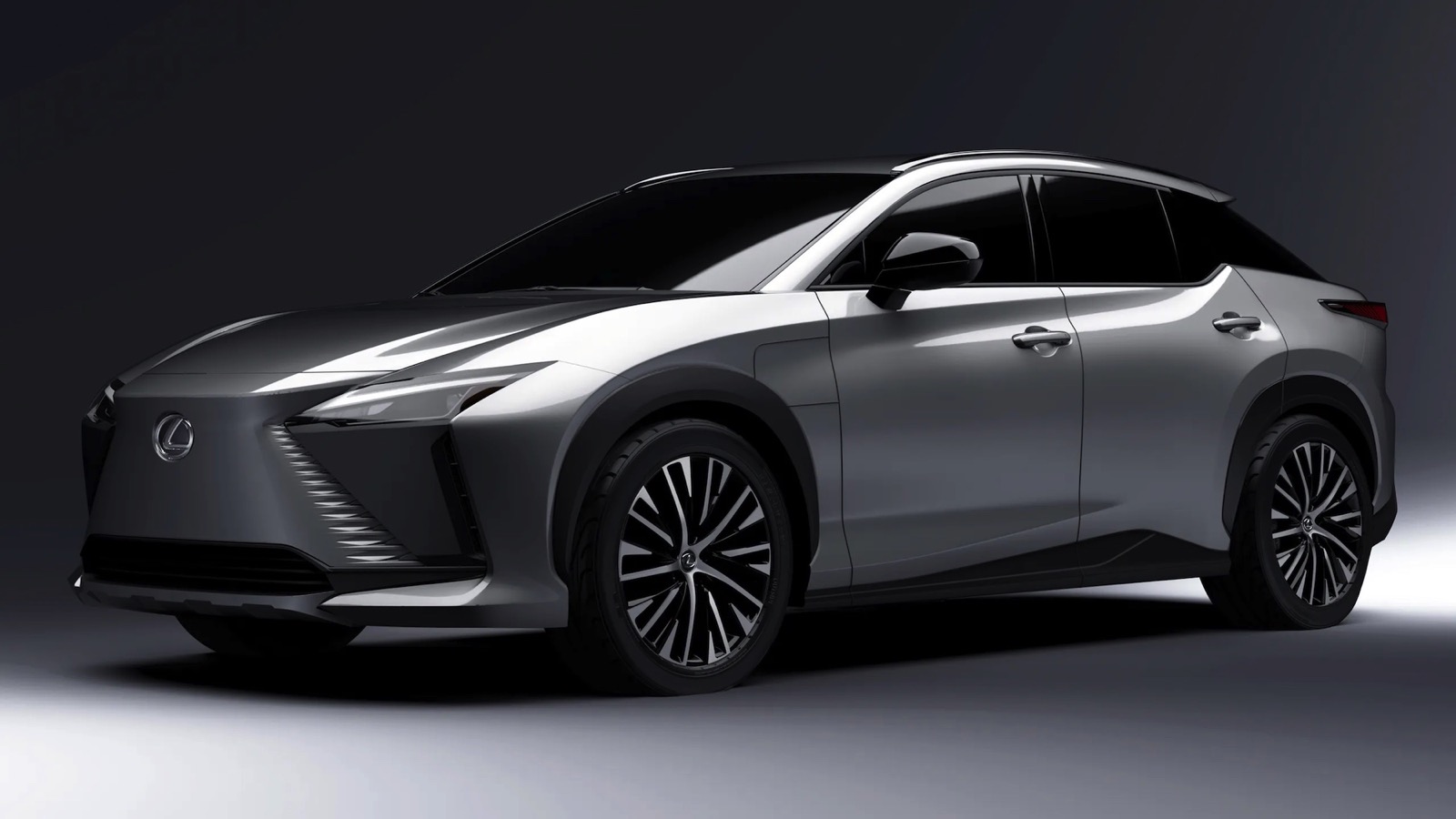 Aesthetics ●●●●●
Ergonomics ●●●●
Performance ●●●●●
Value for Money ●●●●
As Lexus' first-ever battery electric vehicle, the smart-looking RZ 450e crossover follows the Toyota bZ4X to market, sharing the e-TNGA platform, powertrain and battery pack. Offering a 71.4 kWh battery and two-motor, all-wheel-drive setup, with a 201-hp front and 107-hp rear motor, the RZ will be quicker than the bZ4X and be fitted with 4-stage regenerative braking. However, the crossover's range will hover around 225 miles, leaving it some ways behind rivals that will deliver close to 300 miles. In the near future, Lexus will offer an optional yoke-style steering wheel with a steer-by-wire electric system that adjusts response rates to avoid hand-over-hand motions when parking, navigating intersections, or performing a U-turn. Expect prices to start around $60,000.
2022 BMW i4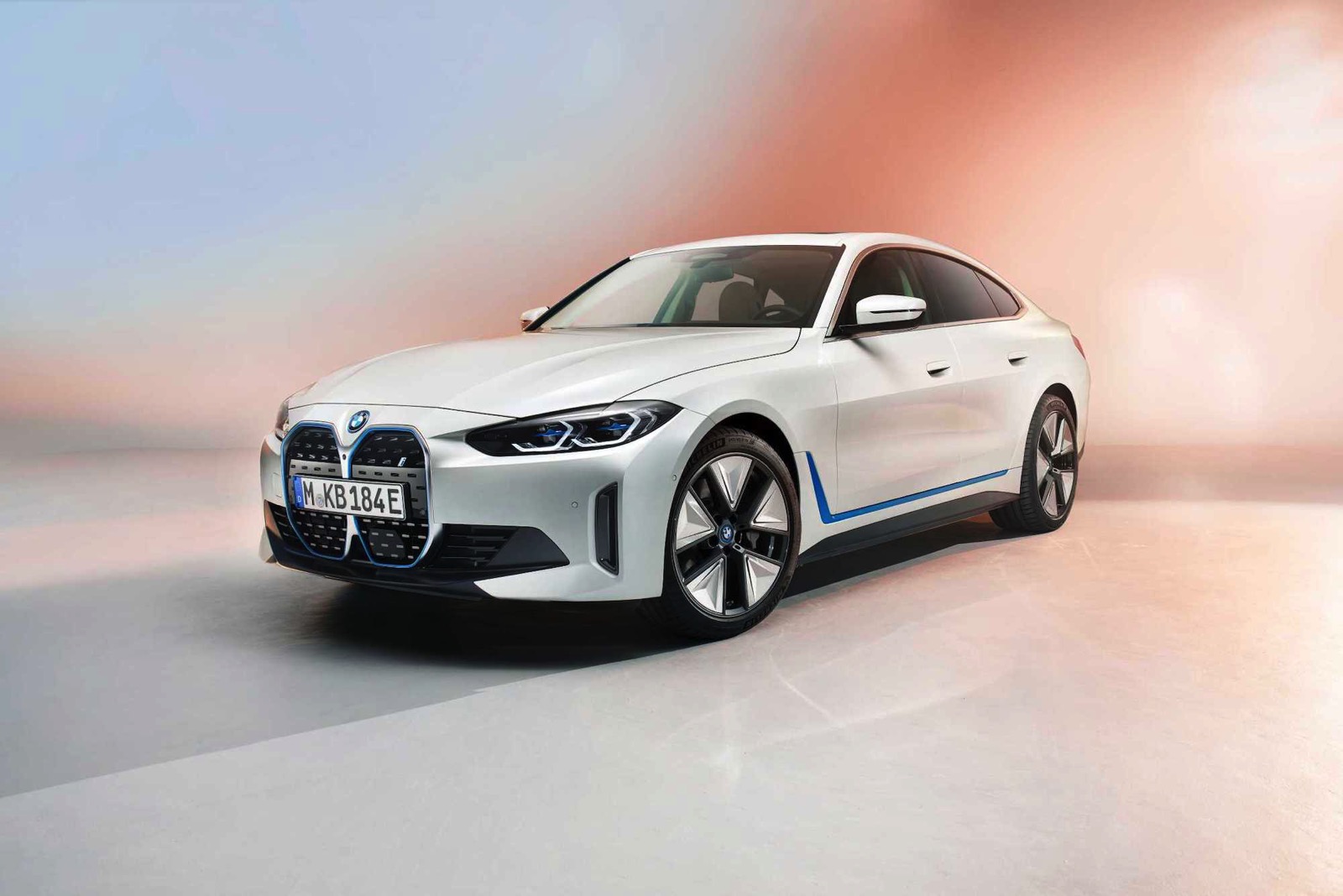 Aesthetics ●●●●●
Ergonomics ●●●●
Performance ●●●●●
Value for Money ●●●●
If you're looking for something sporty and electric, but that won't break the bank, then perhaps the i4 is for you. While not quite matching the Tesla Model 3 for acceleration or charging times, it still gives the Tesla a run for its money. The i4 comes in two flavors: the eDrive40, boasting 335-hp with rear-wheel drive and a range of 301-miles. It starts at $55,400, before tax incentives with an up-level, 536-hp M50 dual motor version offering all-wheel drive but with reduce range to 270 miles. Both versions have an 81.5-kWh battery, and an 11-kW onboard charger that allows home charging on the quick side if connected to a 48-ampere circuit. For quick charging, the i4 can accept up to a maximum charging output of 195 kW which is just short of Tesla's 250 kW capability for its Model 3 and Y when plugged into Tesla's Supercharger. Prices range from $55,400 at $65,900.
2023 Nissan Ariya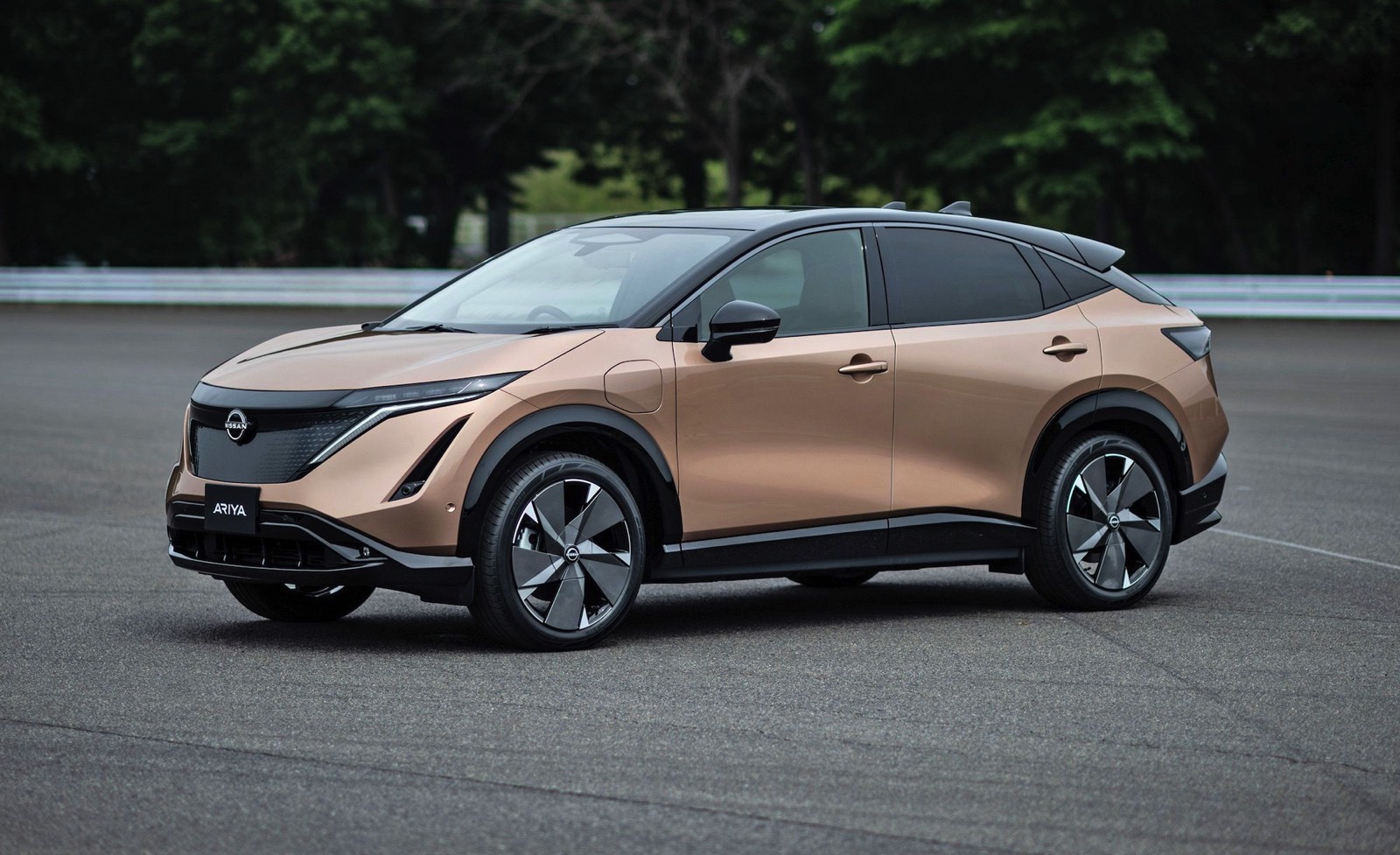 Aesthetics ●●●●●
Ergonomics ●●●●●
Performance ●●●●
Value for Money ●●●●●
One of the most anticipated and best-looking electric SUVs to appear on the scene recently, the Nissan Ariya is the crossover that can compete with the Ioniq 5 in the aesthetics, price and performance departments. The entry-level front-drive model boasts predictable and usable range of 250 miles from its 63kWh battery even on the entry level front-wheel-drive model. The Ariya's 215-hp front-mounted electric motor delivers smooth acceleration and it's more than fast enough for a family SUV, helped by a chunky 300Nm of torque that carries the car along in near-silence. With 130kW rapid charging, an 80 per cent top-up takes just over half an hour. There's also a 4WD version coming with an 87kWh battery and range of 329 miles. Its cabin tech blends a 12.3-inch touchscreen with fantastic material quality; cool ambient lighting, wood-effect trim inlays and touch-sensitive climate controls. While we prefer physical dials and switches for ventilation, a gentle touch in the Ariya is registered with welcome haptic feedback. In Nissan's reservation program, four versions of the Ariya are available: the Venture + FWD ($45,950), the Evolve+ FWD ($48,950), the Premiere FWD ($53,450), and the Platinum+ AWD ($58,950).
Conclusion
Of all of the EVs featured here, we would recommend the Mustang Mach-E if you're looking for a locally-made electric SUV, and if you want a sedan, the big-selling Tesla Model 3 which offers class-leading range and performance, plus of course access to those quick-charging Superchargers. For the imported EVs, who can ignore the award-winning Hyundai Ioniq 5, and the highly competitive Nissan Ariya, which both offer great looks and futuristic interior appointments, as well as industry-beating range, on-road manners and performance. Meanwhile if you are looking for something electric and sporty, then the BMW i4 delivers the best package of power, performance and poise.