Taliban announces Afghan's first-ever supercar, the 'Mada-9'
Built out of a collaboration between so-called carmaker Entop and a local vocational institute, the Mada-9 is rumored to get an 'enhanced' Toyota Corolla engine
Entop's CEO says he hopes the project will convey the value of knowledge to the people and help to boost Afghanistan's image on the world stage. We think not…
Let's face it. When you speak of Afghanistan, the first thing most people think of is the brutal Taliban regime and how they are slowly stripping women of their right to exist.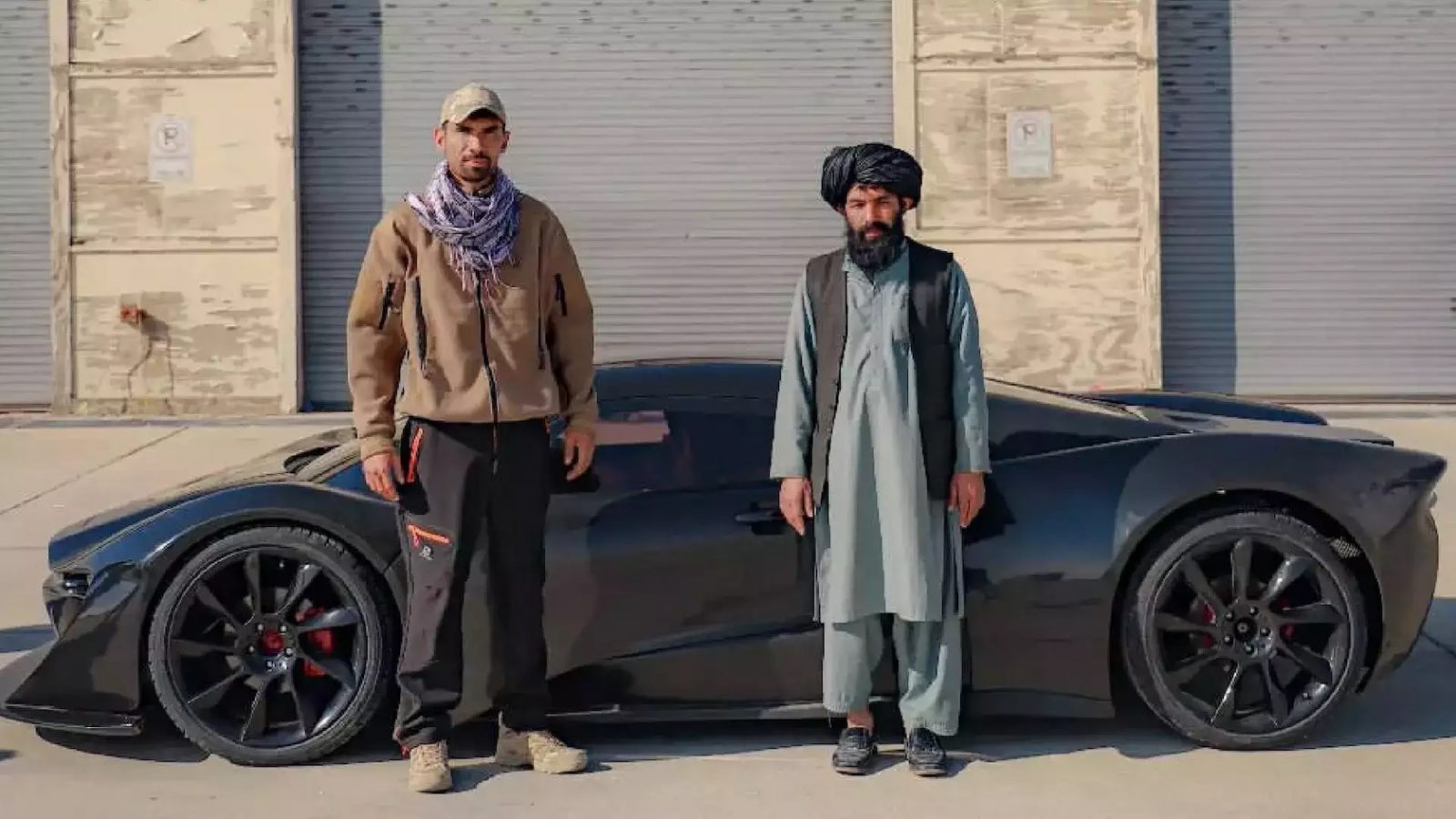 The last thing you'd think of is an Afghanistan-made supercar! That's right. In all the mayhem and strife that characterizes Kabul's daily life, a carmaker called Entop and the Afghanistan Technical Vocational Institute (run entirely by men!) teamed up to create the Mada-9 prototype. And according to a local report, it's powered by an "enhanced" Toyota Corolla engine.
Performance figures are still under wraps, however, but Ghulam Haider Shahamat, the head of ATVI, told local broadcaster Tolo News that the upgrades to the Corolla engine were made in such a way as to allow the engine to withstand more power thanks to an electric propulsion system. Translated, we think they mean hybrid, but that's still to be confirmed.
During the unveiling of the car recently at Entop's headquarters, a government spokesman said the car would demonstrate "the Taliban government's commitment to providing religion and modern sciences to his people." We have no idea though what a supercar has to do with religion.
The debut of the Mada-9 comes at a time when the Taliban are tightening their grip on women's rights, or should we say—lack thereof. Since retaking control of Afghanistan in August 2021, most female government employees were immediately banned from coming to work. In March 2022, the Taliban banned girls from attending secondary school, followed by a series of strict regulations regarding women's headdresses.
Then, in November, the government banned women from entering public parks and gyms, and most recently, ordered an indefinite ban on women enrolling in university education. This drew strong criticism not only in the West but also in many Muslim countries as well as local protests by young women and men.
The low-slung, sleek, stylish Mada-9 prototype is the result of five years of design and development work by 30 Entop engineers and ATVI. Even though a spokesman mentions an electric powertrain in the same breath as a Corolla engine, we can't help but think that such a supercar would be better served (as it's their first-ever attempt at such a sports car!) by simply dropping in a Toyota GR Corolla 1.6-liter turbo engine and drivetrain producing 300-hp. Although we can't imagine how they'd get hold of such an AWD powertrain given that Toyota is not selling them any.
Entop CEO Mohammad Riza Ahmadi said he hopes this ambitious project would "convey the value of knowledge to the people and help to boost Afghanistan's image on the world stage."
OUR THOUGHTS
Sorry guys, but we fail to see how such a venture, which appeals to less than 1% of the world's population, would help to boost Afghanistan's image. The only way to restore your image on the world stage is to start respecting women as equal partners and members of Afghan society and let them go to university and own and run their own businesses. Once you've done that, then you can tell us about this obscure supercar, and maybe bring a female test driver along to the launch.