The Sierra EV Denali is based on the Hummer EV platform but is narrower and more practical
The Sierra EV packs 754-hp and a 400-mile range
GMC's new full-spec truck will go on sale next year for $108,000 with entry-level models starting from around $50,000.
GMC entered the fully electric truck segment this year with the Hummer EV, but next year it will add a more mainstream model to its lineup with the new Sierra EV Denali.
The 2024 Sierra EV may share architecture with the Hummer EV, but beyond that, this GMC model is virtually an all-new pickup truck. The Sierra targets a more utilitarian user, and like its gasoline stablemate, it shares much with its Chevrolet-badged sibling, the Silverado EV.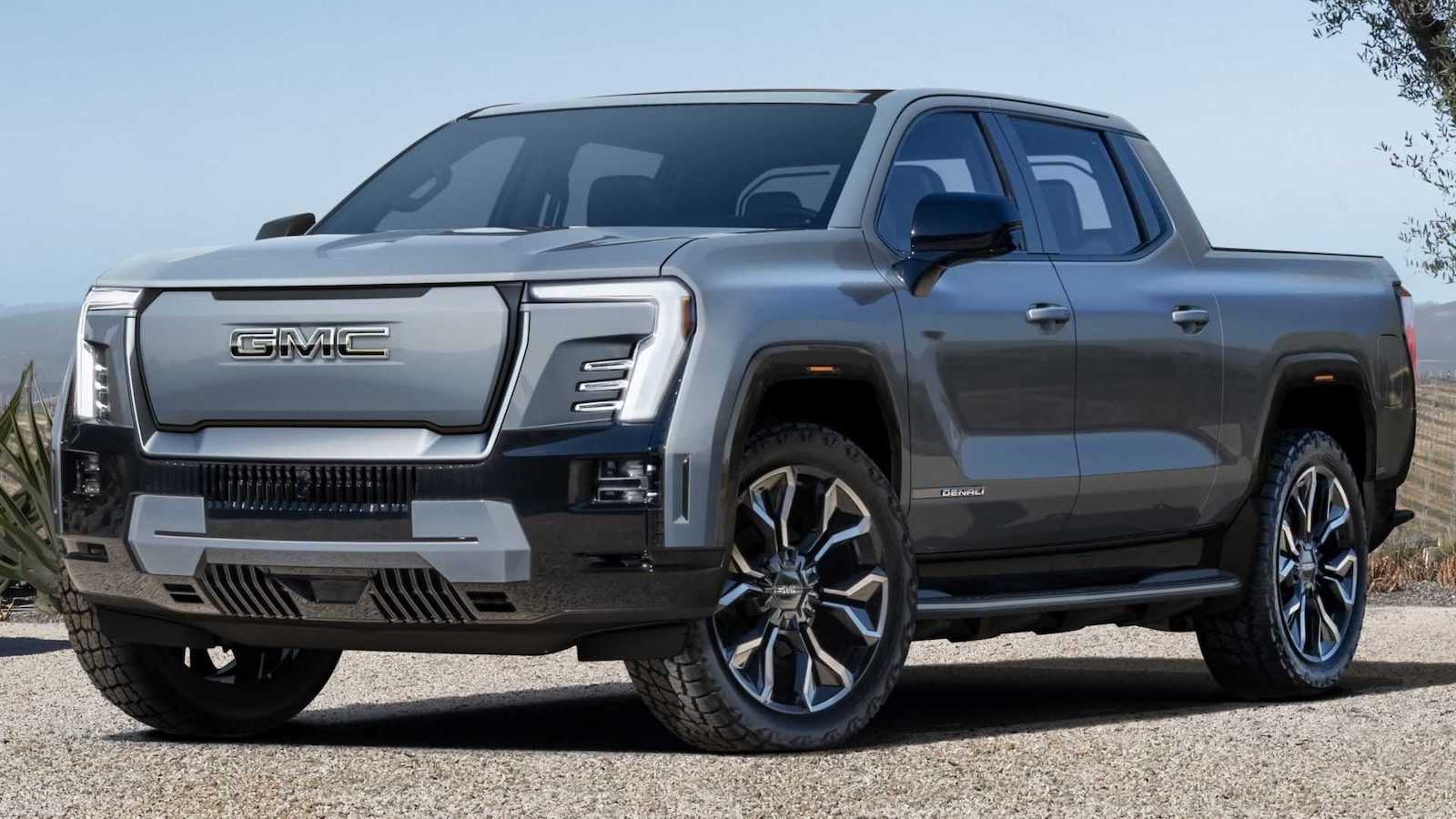 The Hummer is a wide-stance vehicle with three motors, but the Sierra is a regular-stance, regular-width vehicle with two motors, and is defined by GMC as a truck for the everyday customer that wants to drive a traditionally-sized pickup.
The Sierra EV is completely new for 2024 and will land in showrooms initially as the luxurious Denali Edition 1. This will be a full-sized truck that packs a substantial punch, all-wheel-drive powertrain, boasts 400 miles of range, and will cost around $108,000. Other models like the Elevation and AT4, will follow in 2025 with cheaper prices—starting from half that of the Denali, with less power and more modest performance claims. The Sierra EV will go on sale as a crew cab with a 5-foot 11-inch bed.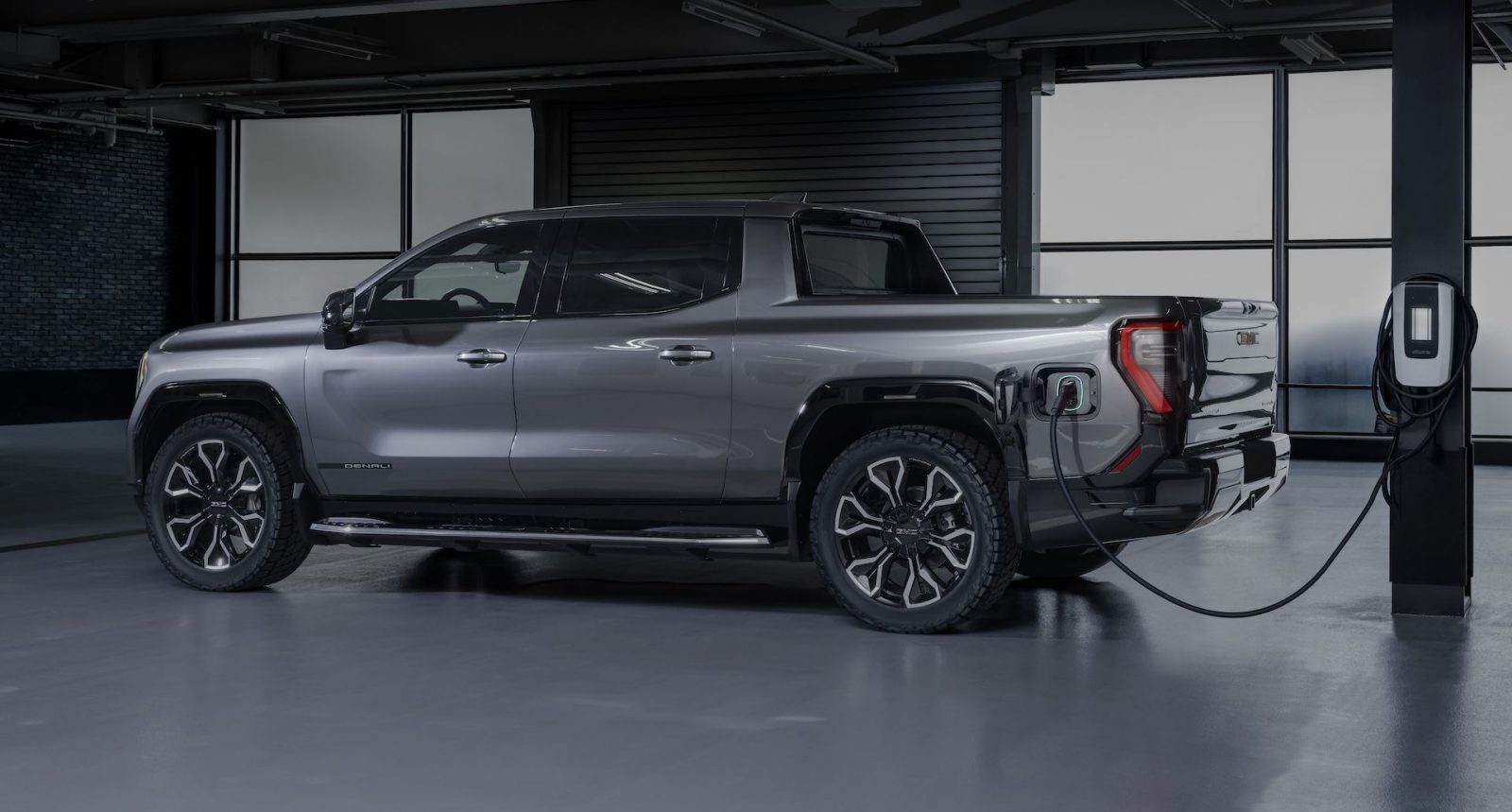 This Denali Edition 1 will come standard with a powerful electric drivetrain that incorporates front and rear electric motors. That translates into all-wheel drive and generates a total of 754-hp and 785 lb-ft of torque, which will propel the truck to 60 mph in a claimed 4.5 seconds. The Sierra will also come with loads of features, including air suspension that raises and lowers the truck. It also gets the Hummer EV's "crab walk" tech that can turn the rear wheels in the same direction as the fronts to drive the truck diagonally. A selection of drive modes will enable drivers to adapt to surface conditions, and the regenerative braking system means that drivers can pilot the truck with one-pedal using regen to slow the truck down when you lift off the throttle.
GMC claims that the Sierra EV enables a maximum towing capacity of 9500 pounds which significantly outperforms the Hummer EV's 7500 pounds but only just undercuts the Ford F-150 Lightning's 10,000 lbs.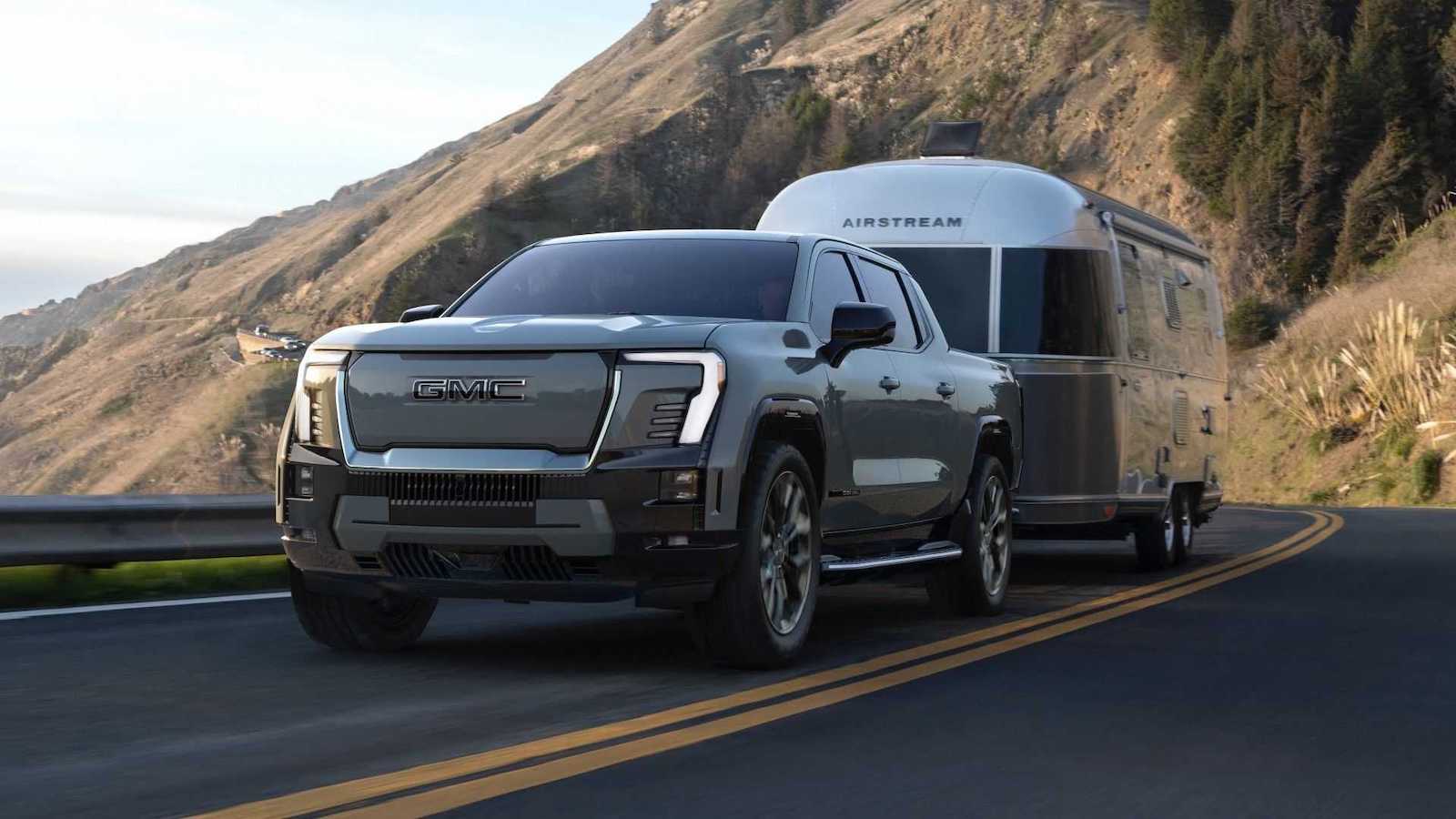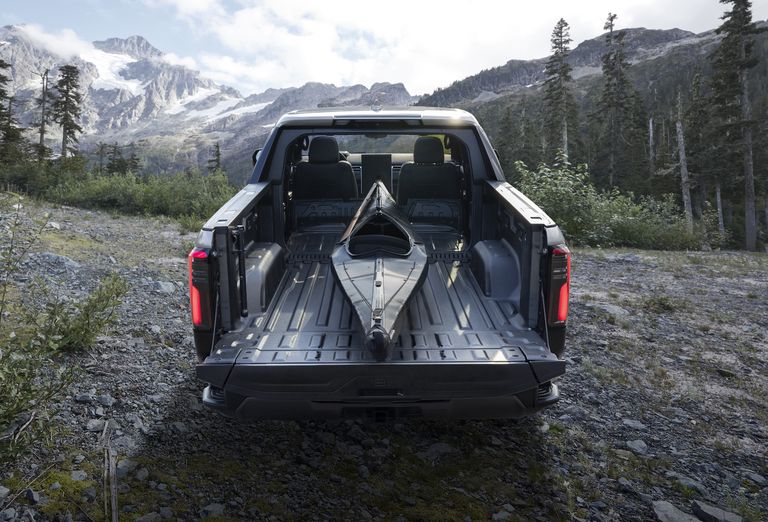 Fast-charging capability will also be standard and will enable the truck to charge at up to 350-kW which means you'll be able to add around 100 miles of range in under 10 minutes. Of course, less expensive versions of the Sierra EV will have smaller battery packs and won't provide as much range.
In addition to an 11.0-inch digital gauge cluster, the Sierra EV's infotainment system is a sizable 16.8-inch touchscreen with loads of connectivity features that will include Apple CarPlay and Android Auto connectivity. As you'd expect, a wireless smartphone charging pad is fitted as standard and the luxurious Denali version also incorporates cool materials such as open-pore wood and leather, befitting its price and premium mission.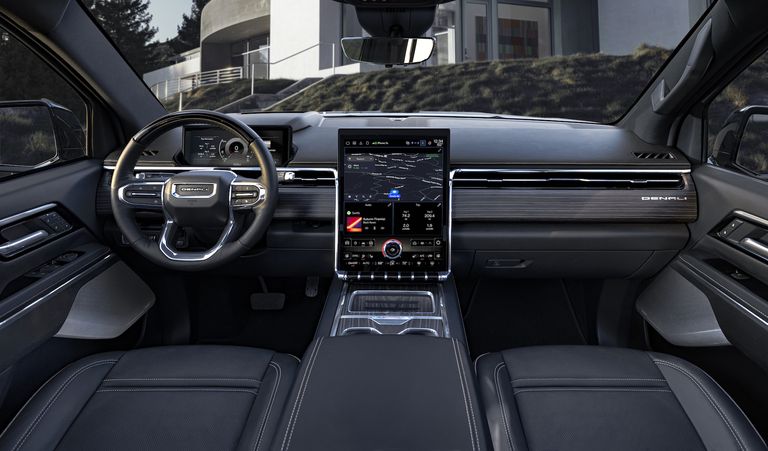 OUR THOUGHTS
The bottom line is that if you're going to launch an EV truck, then it has to have a cool design, a decent amount of power, at least 400 miles of range, plenty of utility and features and an approachable price. The Sierra EV Denali ticks all those boxes. The $100,000-plus Hummer EV is one of the biggest fully electric trucks you can buy right now, which restricts its appeal to a wider audience. However, the Sierra EV Denali, which employs a lot of Hummer architecture, is the smaller, more sensible choice for the discerning buyer looking for an electric truck. And it starts from around $50,000 for the entry-level version. But for those wanting the full package, the Denali Edition 1 packs 754-hp, a sub-5 second 0-60 time, 400 miles of range, and a 9500-pound towing capacity, making it a very desirable and practical EV truck.