Flying cars, or should we say electric air taxis, will soon be whisking passengers over congested cities. But the strange thing is that they'll likely be ferrying personnel and supplies for military missions, not for 
As the first entity to deploy flying cars, or should we call them electric vertical takeoff and landing aircraft (eVTOLs), the U.S. Air Force is acting as an important bridge to the commercial market for a handful of startups, including Archer Aviation and Joby Aviation.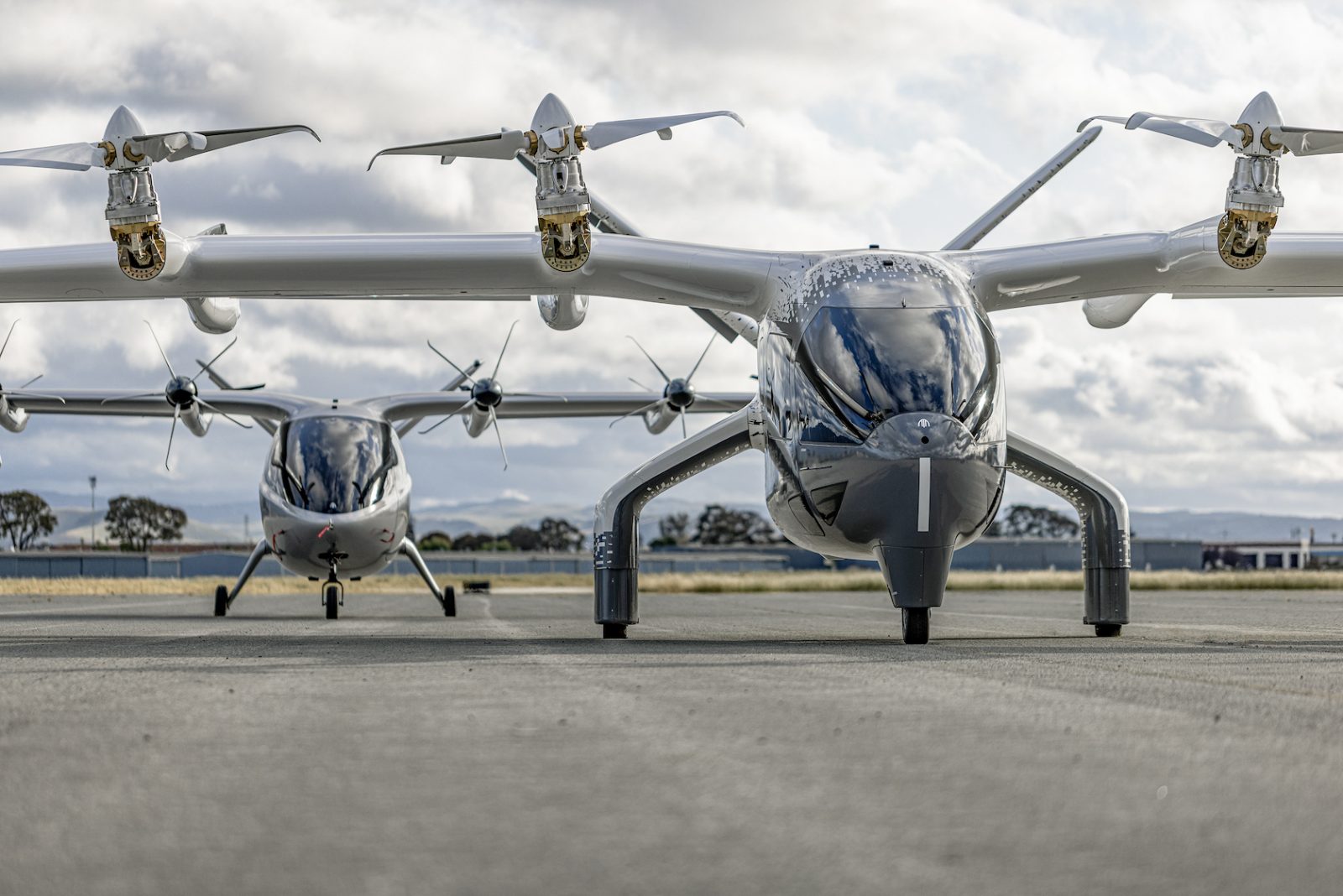 In addition, by partnering with private industry, the Defense Department can avoid the billions of dollars of investment it would take to develop the innovative aircraft on its own.
Fresh off a $215 million influx of new capital, Archer said last week that it's on track to deliver the first of six Midnight eVTOLs to the Air Force by early next year under a DOD contract valued at up to $142 million.
That follows June's announcement by rival Joby Aviation that it will deliver the first of nine eVTOLs it's supplying to the Air Force under a $131 million contract also by early 2024. The Air Force will test the aircraft in a variety of scenarios, and explore issues like charging and maintenance to see how the eVTOLs fit into its operations.
Lessons learned from the Air Force's early testing will help inform the Federal Aviation Administration's ongoing certification review for commercial eVTOL flights. The leading eVTOL developers are aiming to win FAA approval to begin commercial air taxi service by 2025.
Like private companies envisioning air taxis as a quick shortcut to the airport, the Air Force sees a need for cheaper, more efficient aircraft. eVTOLs are quiet, multi-rotor aircraft that run on electric batteries. They look like oversized hobbyist drones and are large enough to carry cargo or a few passengers.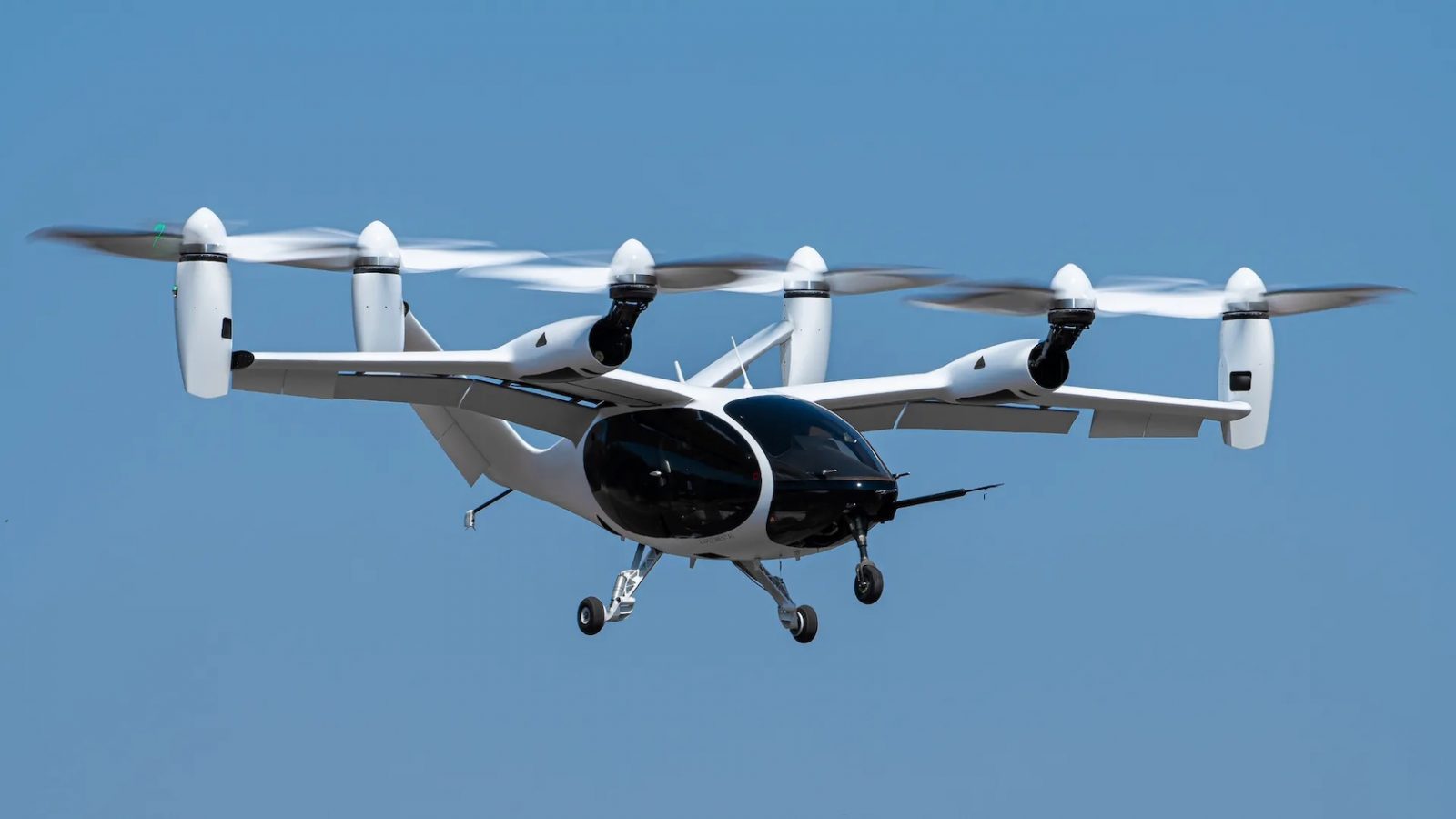 The Air Force believes it can use them in a variety of scenarios, such as airlifts or logistics — and potentially even on the battlefield. They would supplement, but not replace, traditional Black Hawk or Osprey helicopters in lighter-duty situations.
The Air Force, through its innovation arm AFWERX, is using a new approach to cultivate dual-use technologies that have both civilian and military applications.
Instead of assigning a military contractor to develop and build a new technology (for which the government bears the full cost), AFWERX looks for ways to leverage research and development already underway in the private sector.
AFWERX's Agility Prime program, for example, is focused specifically on trying to accelerate eVTOL development. The Air Force can provide resources that private companies lack, such as large-scale wind tunnels or landing gear test facilities.
Besides Joby and Archer, Agility Prime is also working with Beta Technologies, Elroy Air, Moog, Wisk and other eVTOL makers. The U.S. wants to avoid a repeat of what happened with commercial drones, AFWERX Prime division chief Col. Tom Meagher told Axios.
The U.S. saw the mini-helicopters mostly as toys for hobbyists and failed to invest in more-advanced models, he said — allowing Chinese companies like DJI to swoop in and control the U.S. market. Now, the U.S. considers DJI drones a national security threat, but the government has few non-Chinese alternatives, Foreign Policy magazine notes.
OUR THOUGHTS
"The U.S. missed the boat" on mini-drone technology, Meagher said. "We're trying to avoid that with Agility Prime." But that all makes sense. Because to be honest the private sector needs the investment and the resources of the military to take eVTOLs to the next level.