Lucid has added a "Ready to Deliver" section to their website
Customers can choose an Air model with nine different colors and trim specs, but all versions cost $154,000 for now
The top-spec 819-hp Lucid Grand Touring can jump to 60mph in 3 seconds
Lucid calls its Air EV the "longest range, fastest charging luxury EV in the world." And with a range of 516 miles, that's quite an achievement when you consider its main rival is Tesla.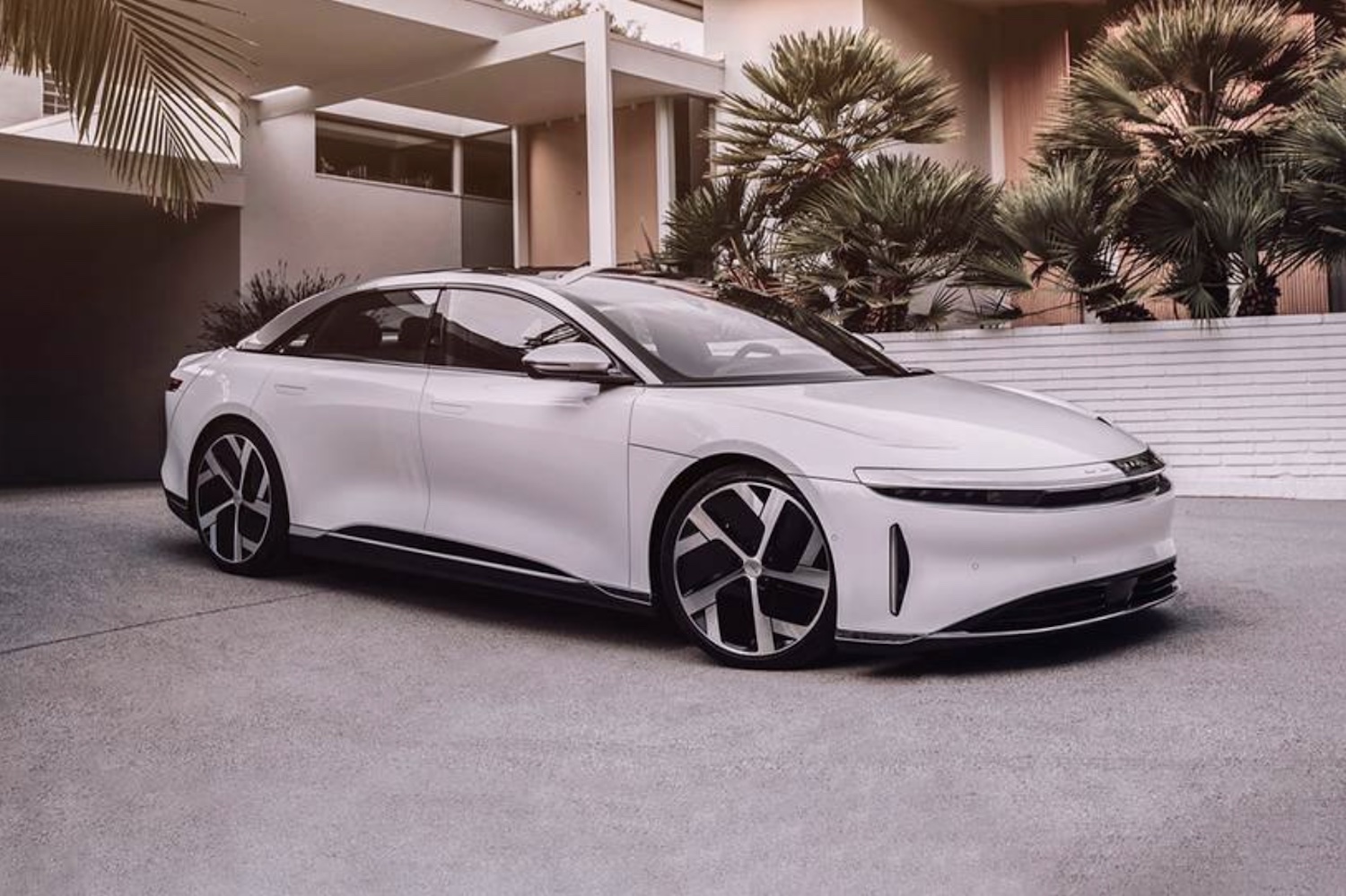 And to get its cars in more driveways quicker, the Lucid Group has come up with a sure-fire way to generate instant sales. At a time when many customers are having to wait as much as a year to receive their new car, Lucid has added a "Ready to Deliver" section to its website for U.S. customers. That way, buyers can avoid placing a custom order and then having to wait months for their Air EV to be delivered.
The EV startup says this is the quickest and most convenient way to get your hands on a Lucid Air now. The selection of vehicles on the site is perfect for those who want to drive its luxury electric sedan as soon as possible. One highlight of this purchasing process is that the vehicles available are configured with Lucid customers' favorite options.
Even though a reasonable selection of cars is on offer for immediate delivery, the choice of Lucid Air vehicles for quick delivery is not that developed, as all of the nine cars listed—are versions of Grand Touring models.
Customers can choose from several different combinations of exterior and cabin colors, interior themes and alloy wheel size and design with the stylish 21-inch Aero Blade rim being the stand-out wheel. Interestingly, however, all the vehicles on the site are listed for the same $154,000 sticker price, excluding a $1,650 destination charge.
In the performance department, the Lucid Air offers a supremely competent package. The Grand Touring spec employs a dual-motor AWD powertrain generating 819-hp, enough power to enable a 0-60 mph acceleration time of 3.0 seconds flat. That's supercar territory. Power comes from a 112-kWh battery pack that's good for an EPA-estimated range of 469 miles with the 21-inch Aero Blade wheels or 516 miles (830 kilometers) with the lighter, more aerodynamic 19-inch Aero Range wheels.
From what we're hearing, many potential customers are waiting for Lucid to offer the more reasonably-priced Air Pure and Air Touring that was launched in early November.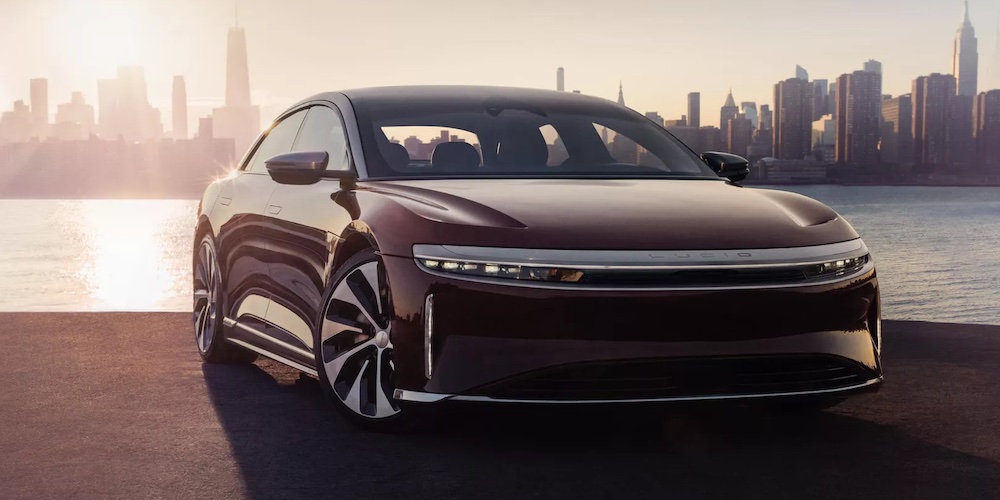 The entry-level Air Pure model starts at $87,400 with a single-motor, rear-wheel-drive configuration, but this spec won't arrive until early 2023. Meanwhile, the dual-motor Air Pure AWD model boasts 480-horsepower, an EPA range of 410 miles, and a 0-60 time of around 3.8 seconds. It retails for $92,900, with production expected to start in December 2022.
As for the 620-hp dual-motor AWD Lucid Air Touring, it has an EPA range of 520 miles, starts at $107,400 (plus $1,650 shipping), and is already in production.
Both the Air Pure and Touring feature the Long Range Battery Pack, which is the company's lightest, most compact battery pack. It features 18 modules compared to the 22 modules in the Extended Range Pack that equips the Lucid Air Grand Touring and top-range models.
OUR THOUGHTS
The Lucid Air is the complete package—good-looking, hugely powerful, quick charging, and extremely accomplished, but a little on the expensive side. So how does the Lucid Air stack up against the Tesla Model S? In an independent test, the Lucid recorded a consumption rate of 28.3-kilowatt-hours of electricity used per 100 miles, versus 32.1-kWh per 100 miles in the Model S (a lower kWh number is better). More range, superior efficiency, and faster charging give the Lucid Air the easy win here.