The bZ4X's market intro has been tainted by a significant recall
Toyota's bX4X may be priced competitively against Tesla, but it loses out in range and charging capability
Performance-wise, Toyota is also challenged when compared with Tesla
The world's biggest carmaker Toyota recently entered the electric vehicle (EV) market with its first-ever production EV—the bZ4X SUV. However, the launch was marred by several issues including a serious safety recall, as well as pricing concerns, and an underwhelming electric range.
Toyota has voiced its position many times concerning EVs, and the bZ4X's wheel separation episode only serves to make its EV hesitancy more acute in the eyes of the industry which is forging ahead 110% with electrification.  Toyota on the other hand—as ex-CEO Akio Toyoda has repeated many times—plans to continue making a varied mix of powertrains including gasoline, hybrid, plug-in hybrid, hydrogen-based fuel cells and electric cars.
Shortly after its release, the bZ4X was hit with a significant safety recall that saw the hub bolts detaching from the wheels of approximately 260 vehicles in the U.S., posing a risk to safety. Toyota's solution to this safety conundrum was to replace the hub bolts with a newly designed version that did not detach. As you'd expect, all of these remedies were provided by Toyota dealers at no cost to customers, an offer that began in November 2022—but it still did damage to the brand's reliability.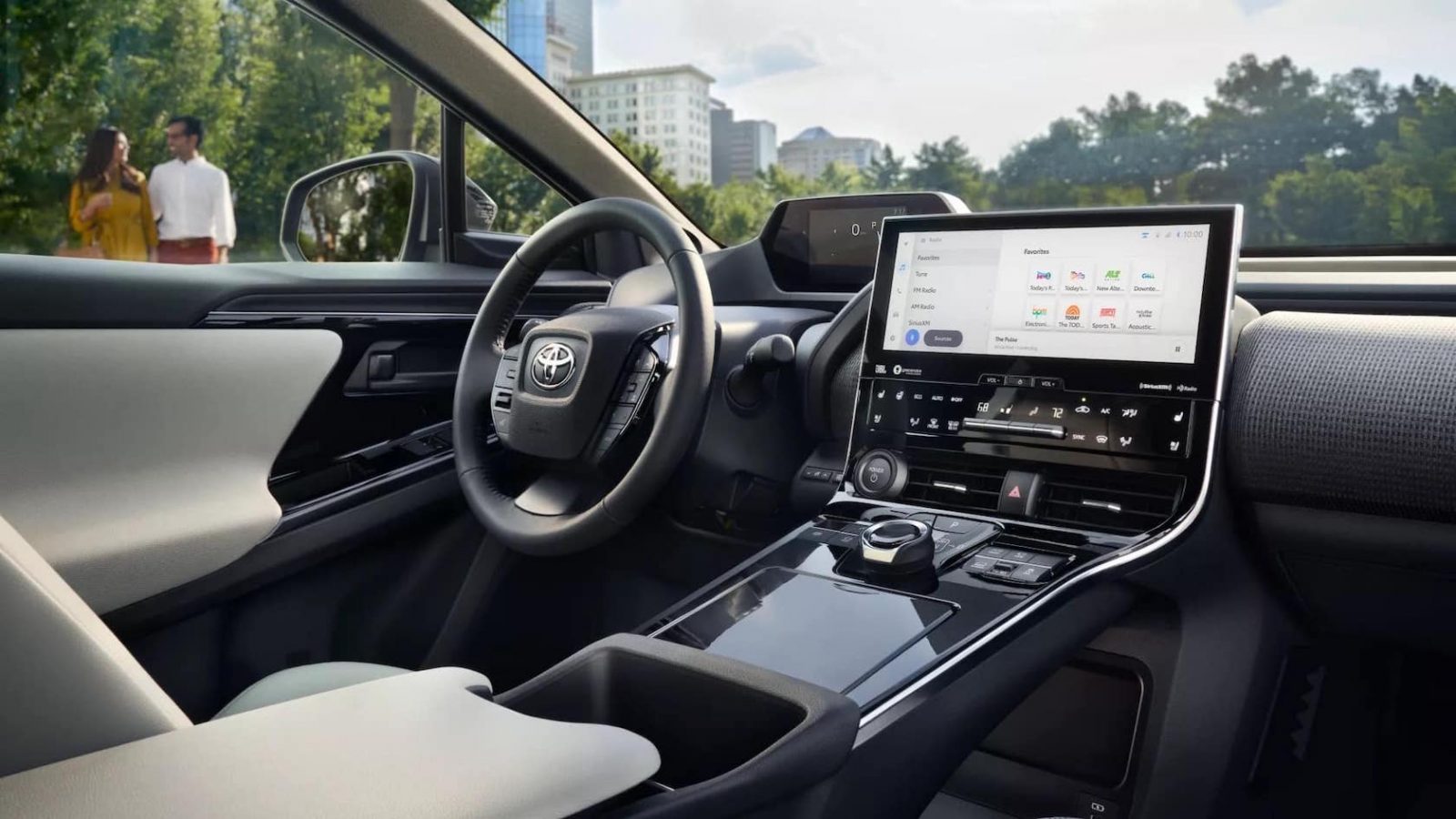 However as we've seen with past recalls, including the 'unintended acceleration recall,' of 2009, in which the company ended up paying $1.2B in fines, Toyota has the uncanny ability to shake off major recalls and make resounding recoveries. We are sure that the brand will repeat that here.
As far as pricing goes, the Toyota bZ4X's starting price is $42,000, whereas its main rival—the Tesla Model 3—starts at a slightly higher MSRP of $40,240 while the Model Y costs $47,490. Given that the Teslas boast significantly better range and far quicker charging times, the bZ4X, unfortunately, has few advantages over the American-made icon, especially considering the reputation and technological advancements Tesla brings to the table in the EV market.
A front-wheel-drive, single-motor bZ4X is standard and offers 201 hp—with that output exactly matching the Kia Niro EV and the front-wheel-drive VW ID.4. The all-wheel-drive version has two motors, but power increases only slightly, to 215 horsepower. That's a lot less than the 295hp all-wheel-drive ID.4 or the 320hp all-wheel-drive Hyundai Ioniq 5.
One of the most crucial factors for consumers when considering an EV is the vehicle's range. The Toyota bZ4X offers a maximum range of up to 252 miles, which is notably less than arch rivals including the Kia EV6, Hyundai Ioniq 5, VW ID.4, and Ford Mustang Mach-E which all offer longer ranges.
OUR THOUGHTS
The bottom line is that the bZ4X looks okay, handles well enough and has good build quality (apart from that wheel hub issue!!). But in an increasingly crowded EV market, factors like range and charging capability may make it difficult for Toyota to gain significant market traction with the bZ4X. Given these circumstances, it's clear that the company has a challenging road ahead if it wants to compete effectively in the EV space. However, Toyota's longstanding reputation for quality and reliability may still serve to win over some customers. It still remains to be seen just how well the brand can 'quash' the wheel hub scandal and move on.