PROS
Long range – 450 miles
Powerful drivetrain
Variety of features
Competitive pricing
CONS
Not available yet
Limited charging infrastructure
High price tag for some trim levels
Electric vehicles (EVs) are all about range. So when Chevrolet recently announced that its new all-electric Silverado EV will be able to drive around 450 miles on a full charge, according to the EPA, up from the previously stated 400 miles, industry pundits started to rave.
The Silverado just happens to be the first electric truck from Chevrolet and employs GM's much-lauded Ultium battery platform. At the outset it will be available in two trim levels: WT and RST, and from what we're hearing, the WT should be made available by late summer with full-lineup production to begin in earnest by year's end.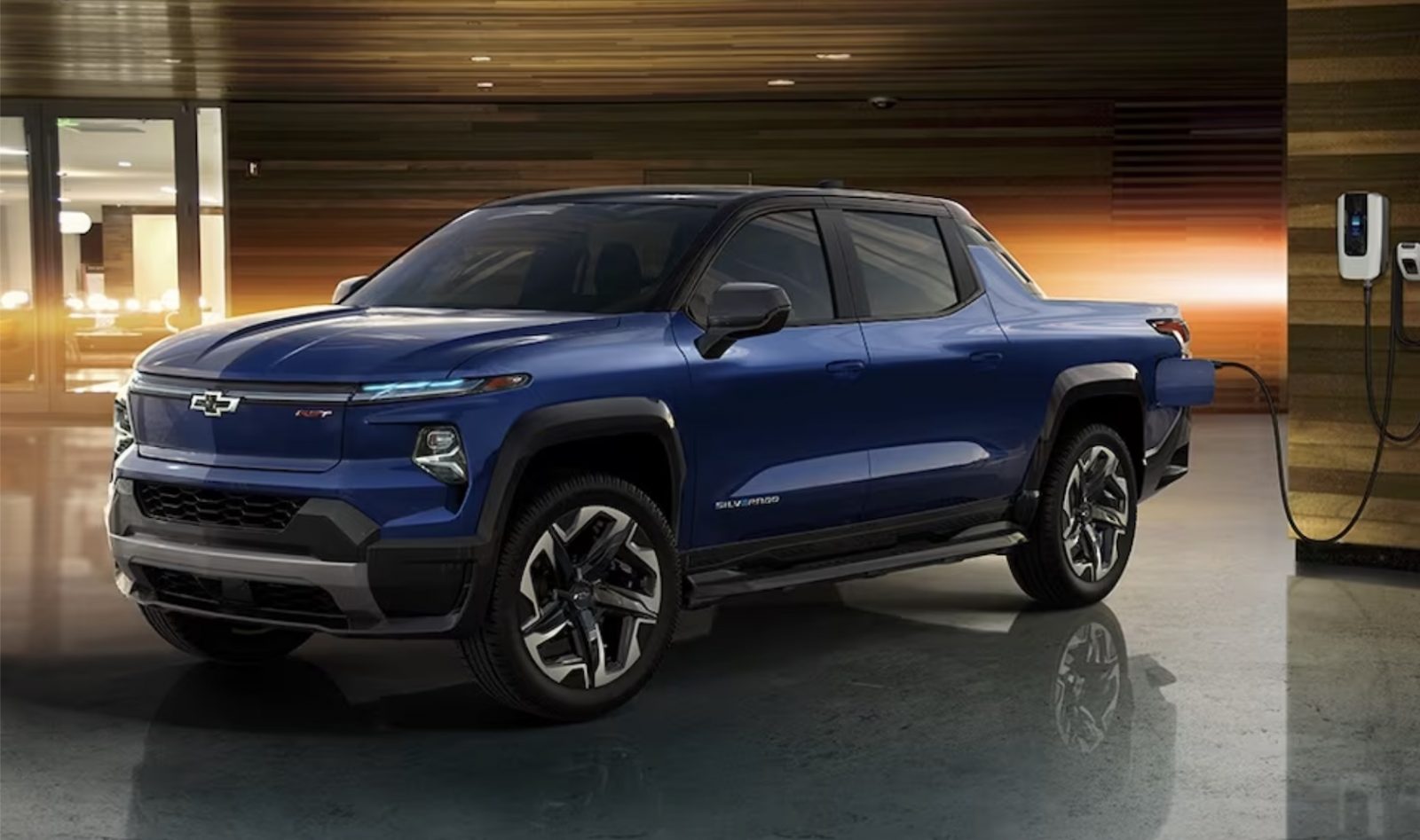 With a 400-mile range, pricing for the fleet-oriented Silverado EV Work Truck hasn't been made official. However, Chevy is currently taking orders with refundable $100 reservations on its consumer site, which also lists the WT's starting price at $41,595. Meanwhile, the more luxurious RST was penned with enthusiasts and families in mind and should start from around $60,000 with up to 450 miles.
The Silverado EV offers up to 754-hp
Both trim levels of the Silverado EV are powered by two electric motors, all-wheel-drive powertrain that produce a combined output of up to 754 hp and 785 lb-ft of torque. This allows the truck to tow up to 10,000 pounds and accelerate from 0 to 60 mph in under 4.5 seconds. The base WT is expected to generate 510-hp and 615 lb-ft. Meanwhile, the RST model is expected to have a battery pack as large as 200 kWh, but it's not clear yet whether the fleet-targeted base model WT will have a bigger capacity that delivers the extra range.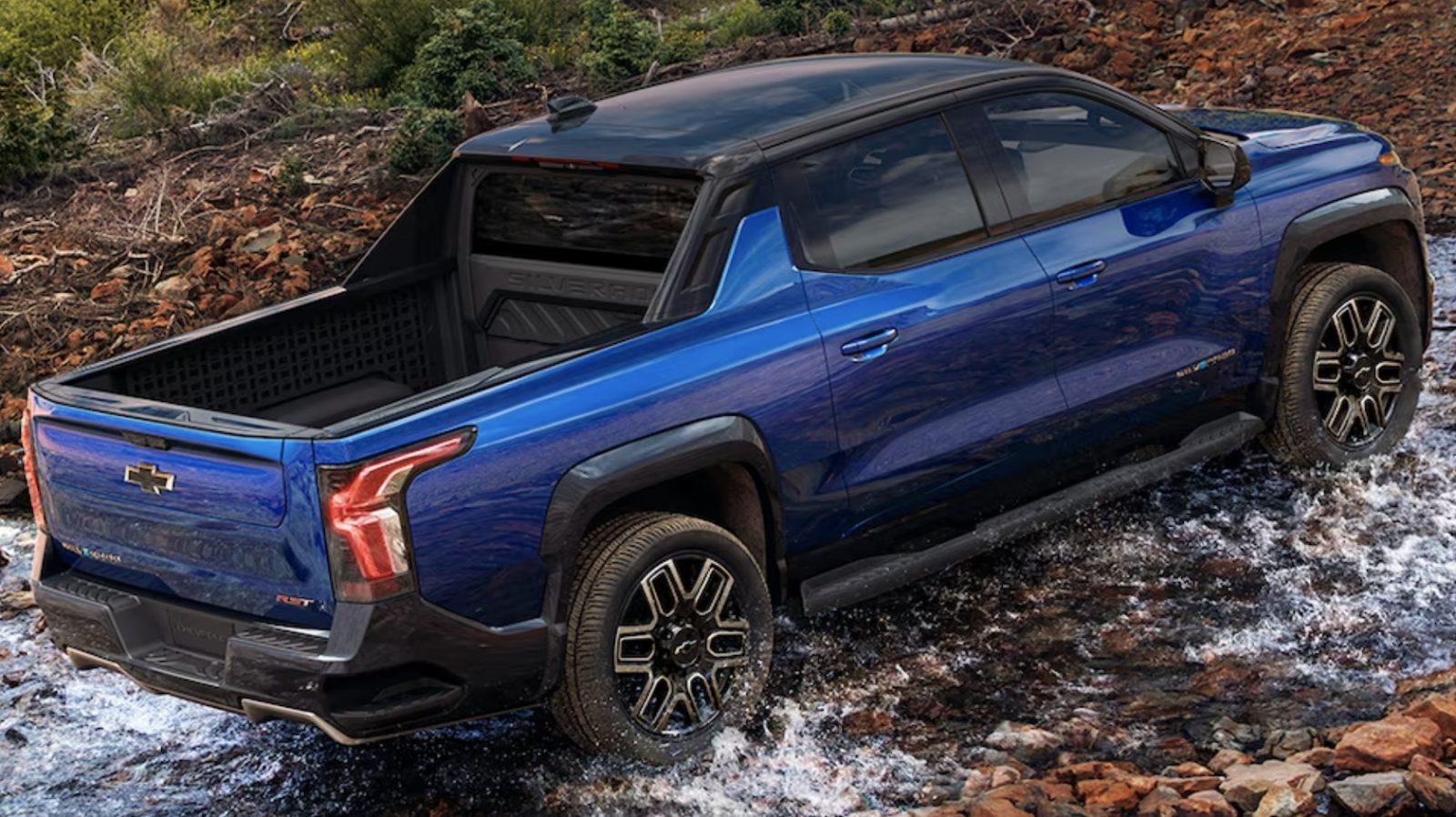 The Silverado EV boasts muscular, good-looking, go-anywhere proportions that should find favor with a wide range of buyers. This EV pickup comes standard with a variety of features, including a 17-inch touchscreen infotainment system, a 12-inch digital instrument cluster, and a Bose sound system. It also comes standard with a variety of safety features, including forward collision warning, automatic emergency braking, and lane departure warning.
Here is a more detailed look at the specifications and pricing of the Chevrolet Silverado EV:
| | | | |
| --- | --- | --- | --- |
| Trim Level | Starting Price | Range | Towing Capacity |
| WT | $40,000 | 400 miles | 10,000 pounds |
| RST | $60,000 | 450 miles | 10,000 pounds |
The Chevrolet Silverado EV is available for order now. Production is scheduled to begin in late 2023.
CONCLUSION
Overall, the Chevrolet Silverado EV is a promising all-electric pickup truck. It offers a long-range, powerful drivetrain, and a variety of features that make it a compelling choice for both fleet and consumer buyers. However, it is important to note that the Silverado EV is not yet available—and won't be until later this year and that the charging infrastructure for electric trucks is still limited.