BMW sold over 4,300 EVs in the U.S. in the 3rd quarter.
BMW's 3-year No 1 spot on top of the segment is over with Tesla capturing a 112,050 unit lead.
The brand expects over 50% of its cars sold by 2030 will be EVs
BMW electric vehicles are jumping off the shelves, or should we say, leaping out of showrooms, according to BMW North America.
Demand for BMW electric models like the i4 sedan and iX crossover, elevated the company's third-quarter sales by 3.2 % compared to the previous year, lifting sales to 6,900 this year in the U.S.
But what is even more startling is that BMW's flagship i7 saloon won't arrive at U.S. dealers until mid-November, but advance orders for the $120,000 vehicle already account for more than half of next year's U.S. allocations.
"We are witnessing very strong demand for EVs and have pre-sold the i4 M50 model well into the second quarter of 2023," said a BMW spokesperson. Indeed, the company expects its growing fleet of luxury EVs will be substantial enough to fend off a strong challenge from Tesla with its Model 3 and Y and future Roadster.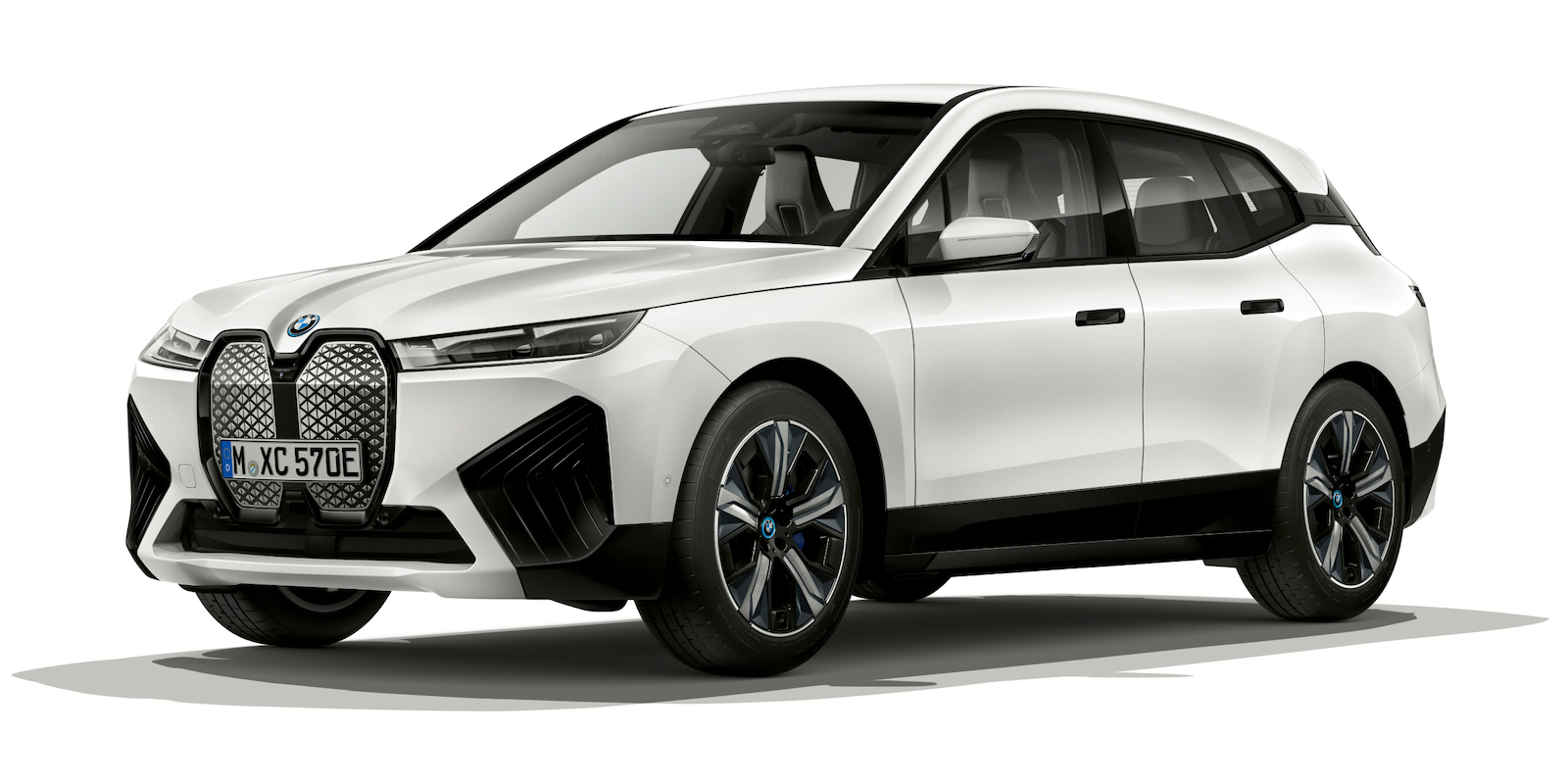 Not so. BMW's 3-year No 1 spot on top of the segment is over with Tesla capturing a 112,050 unit lead over the German marque. And that takes into account that BMW plans to sell some 200,000 EVs by the end of 2022, doubling its sales figure for 2021. EV dominance in the brand's lineup is making its mark as it expects over 50% of all vehicles sold by 2030 will be electric.
To keep up with the expansion, BMW will rely heavily on its assembly plant in Spartanburg S.C., its biggest production facility in the world to reach its EV goal. According to a BMW spokesperson, the U.S. production of the electric iX5 SUV will start in late 2026 and the iX7 should commence a year later.
In line with the principle of "local for local," the BMW Group aims to purchase battery cells for its electric vehicles where production takes place. The company has found a partner in Envision AESC, which will build a new battery cell factory in South Carolina, to supply Plant Spartanburg. Envision will produce newly developed round lithium-ion battery cells, which were specifically designed for the sixth generation of BMW eDrive technology, and will be used in the next generation of electric vehicles. The annual capacity of the battery cell factory will be up to 30 GWh.
For the time being, however, the Spartanburg plant is supplying U.S. showrooms with high-volume, high-margin SUVs. So it's no surprise that light trucks made up over two-thirds of the 78,000 vehicles BMW sold in the third quarter.