BYD's Dolphin to go on sale in Malaysia for around RM104K
The Dolphin's price makes EVs affordable for the masses
Ex-Audi and Alfa Romeo chief stylist penned the Dolphin
Expected to enter the Malaysian market by Q4 2023, the price of the new 2023 BYD Dolphin has finally been revealed. Or should I say we have a concise guide to its approximate price thanks to the car going on sale in Thailand? In the Thai market, the Dolphin is expected to land in showrooms for THB 799,999 which equates to around RM 104,000 (or around US$35,000), making the BYD electric car more affordable than most hybrids today.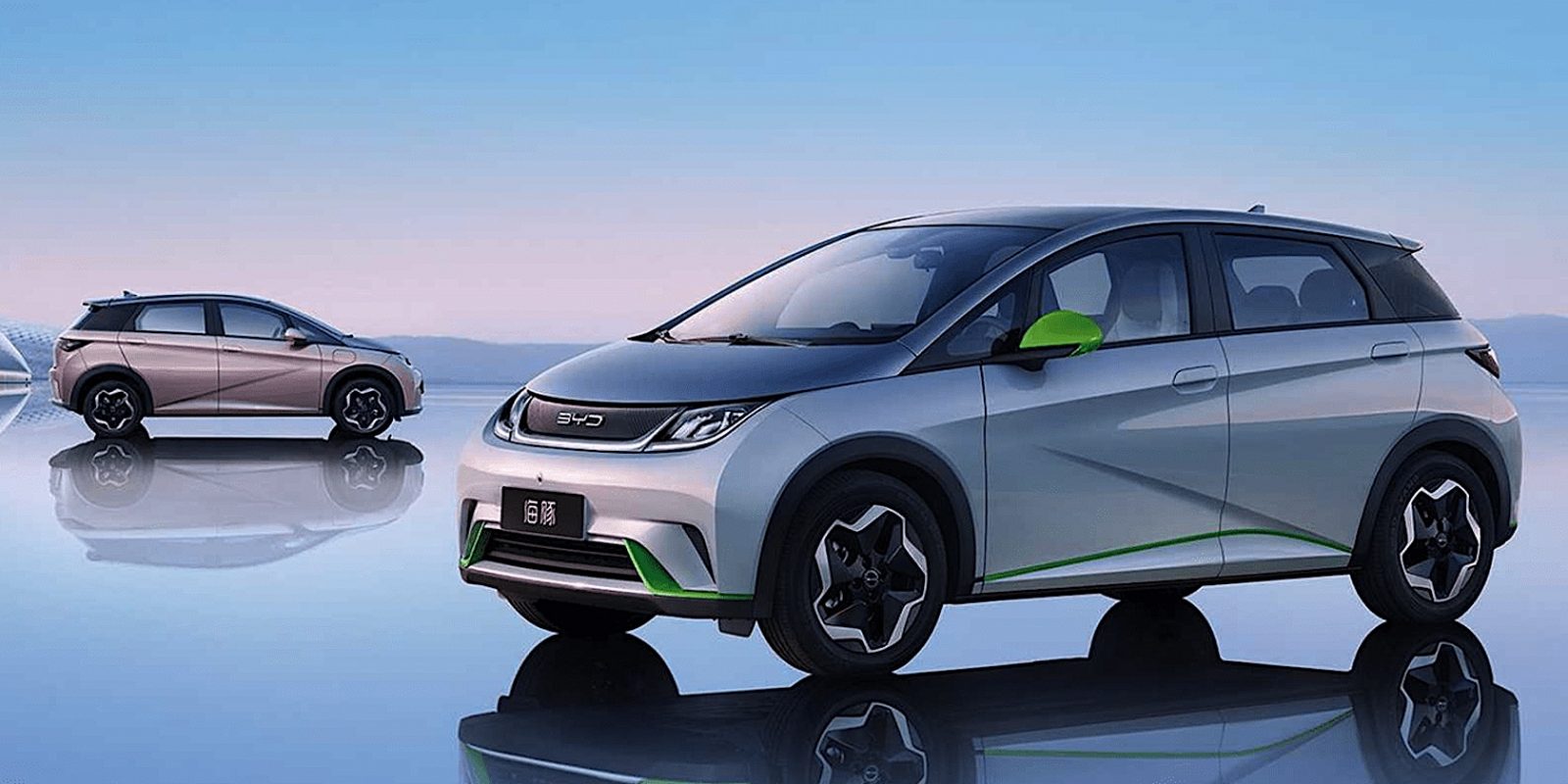 Recently revealed at the 2023 Bangkok Motor Show, the Dolphin was one of the event's highlights given its design, range, and affordability in bringing EVs to the masses. In the second half of last year, it was averaging around 25,000 sales a month in its home market of China which translated to a roughly 200% rise in sales for the same time period from the previous year.
This BYD vehicle is powered by a single e-motor powering the front axle while its motor is propelled by a 44.9 kWh "Blade" battery pack which gets charged via a 7kW on-board AC charger (6.5 hours for a full charge) or a 60 kW DC fast charger that juices the Dolphin up from 30 to 80% in 30 minutes.
The Dolphin is fitted with a front permanent magnet synchronous motor with two power options: 70 kW/180 Nm and 130 kW/290 Nm, and a range of 420 km and 401 km respectively, and 0–100 km/h acceleration times are 10.9 and 7.5 seconds, respectively.
Penned by BYD's chief designer Wolfgang Egger, who did stints as head of design at Audi and Alfa Romeo, the so-called "Marine Aesthetics" design language employs lines that flow with strategically placed sharp edges and lines for effect. Sitting on BYD's e-platform 3.0, this compact EV hatch comes in three versions in China ranging in price from of 116,800 – 136,800 RMB (@US$16,700 – 19,600).
The car's dimensions range from 4070mm in length to 1770mm in width to 1570mm in height with a 2700mm wheelbase and customers can choose from 16/17-inch wheels.
The well-appointed cabin comes with a flat-bottom multi-function steering wheel, a 5-inch LCD instrument panel, and a 12.8-inch floating central control screen with space for two cupholders.
The Dolphin offers real-time tire pressure monitoring, front seat heaters, a 6-way power adjustable driver seat, a rear centre armrest, a front parking radar, electric exterior mirrors, and a seatbelt warning light. In addition to the current three driving modes of energy saving, snow, and sports, the Dolphin also offers a new comfort mode.
OUR THOUGHTS
The compact, affordable Dolphin is a good start for BYD as it ramps up production and pushes to enter foreign markets. It's already launched into Germany, Australia, Mexico, Brazil, Thailand, and Japan, and will appear in Malaysian showrooms in the next few months. As the world's biggest producer of EVs and plug-in hybrids combined, BYD has considerable clout to make a serious challenge to global markets over the next few years and give Tesla a run for its money. In addition to the Dolphin, it also has the Atto 3 and Seal EVs ready to go, with more in the pipeline. You can read our review on BYD Atto 3 here.