GM announces recall of 140,000 Chevy Bolt EVs due to fire risk
The Bolt had garnered high praise in industry circles for its styling, roominess, range, charging capabilities and reasonable pricing.
GM had only just recovered from a previous recall
Several publications including 'insideevs' have reported recently that the Chevrolet Bolt is one of the best EV on the market. The Bolt was already very reasonably priced compared to rivals, but for 2023, it's notably cheaper, in part due to a new tax credit.
But those praises have been overshadowed in the last few days since parent company General Motors announced a huge recall of some 140,000 Bolts, citing that the carpet could catch fire after a crash when a front seat belt pre-tensioner deploys.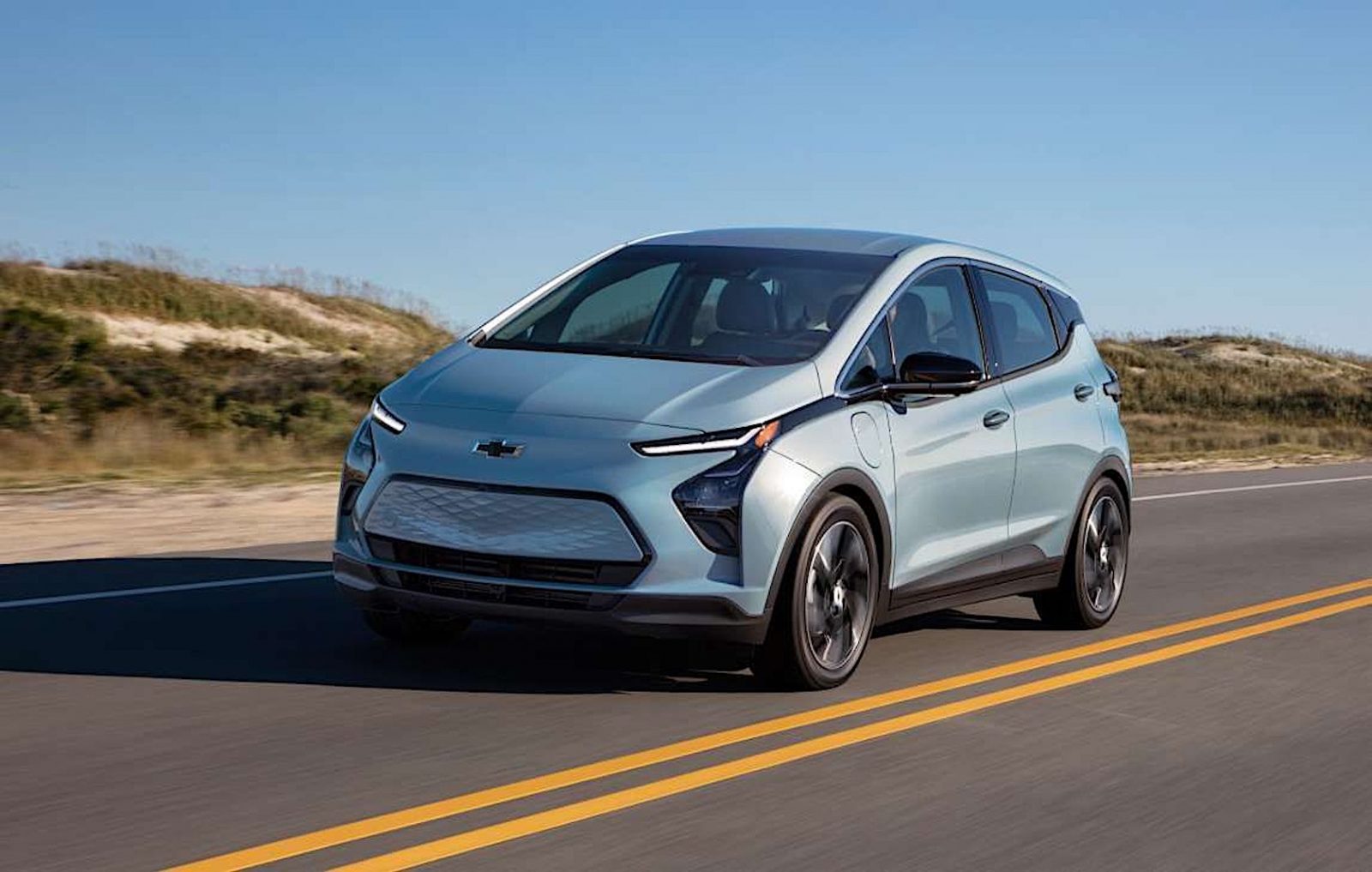 And as many may remember, the Bolt had already been in hot water thanks to a 'battery fire' recall issue just over one year ago. The company then went and poured fuel on the fire—no pun intended—by offering Bolt EV owners a $6,000 refund as long as they agreed not to sue GM over the battery fire issue. In fact, the price cut mentioned in the opening paragraph is partly due to the firm's damage control management over the battery fires of late 2021.
Now, to the latest recall, made public earlier this week. GM said the recall covers 2017 through 2023 model year Chevrolet Bolts due to rare instances of front seat belt pre-tensioner exhaust gases coming into contact with floor carpeting fibers after a vehicle crash and igniting.
GM said this week it is recalling 140,000 Chevrolet Bolt EVs in North America because the carpet could, in limited cases, catch fire. This translates to 120,000 U.S. vehicles and 20,000 Canadian vehicles that are impacted by the recall.
The Bolt had garnered praise since its 2016 debut, thanks to the car's sharp design, tempting starting price, spacious interior, reasonable driving range, and spritely handling. The Bolt is powered by a single 200-horsepower motor that powers the front wheels, a powertrain that permits an EPA-estimated 259 miles on a single charge. That matches the EPA rating for the previous generation Bolt, and it's competitive with other similarly priced EVs such as the Hyundai Kona Electric. The Tesla Model 3 Long Range, however, can travel up to 353 miles on one charge, but it costs considerably more. 
The Bolt provides more than an acceptable response to accelerator inputs and ample low-end torque that provides strong instant acceleration. Responses however are less instantaneous at highway speeds, but the Bolt still allows drivers plenty of go-pedal to pass and merge on the highway. The ride is composed and compliant and the one-pedal driving mode—activated by flicking a button on the dash—increases regenerative braking to the point where you rarely need to use the brakes to slow down.
OUR THOUGHTS
It'll be interesting to see how GM solves this recall. Battery fires are just one of the issues that makers of EVs need to deal with. Offering a $6,000 refund while instructing owners not to sue is one way of 'solving' the problem. But when it comes to carpets catching on fire due to possible sparks from seat belt pre-tensioners, well it sounds like the designers need to go back to the drawing board and redesign those seat belts.